Staff Directory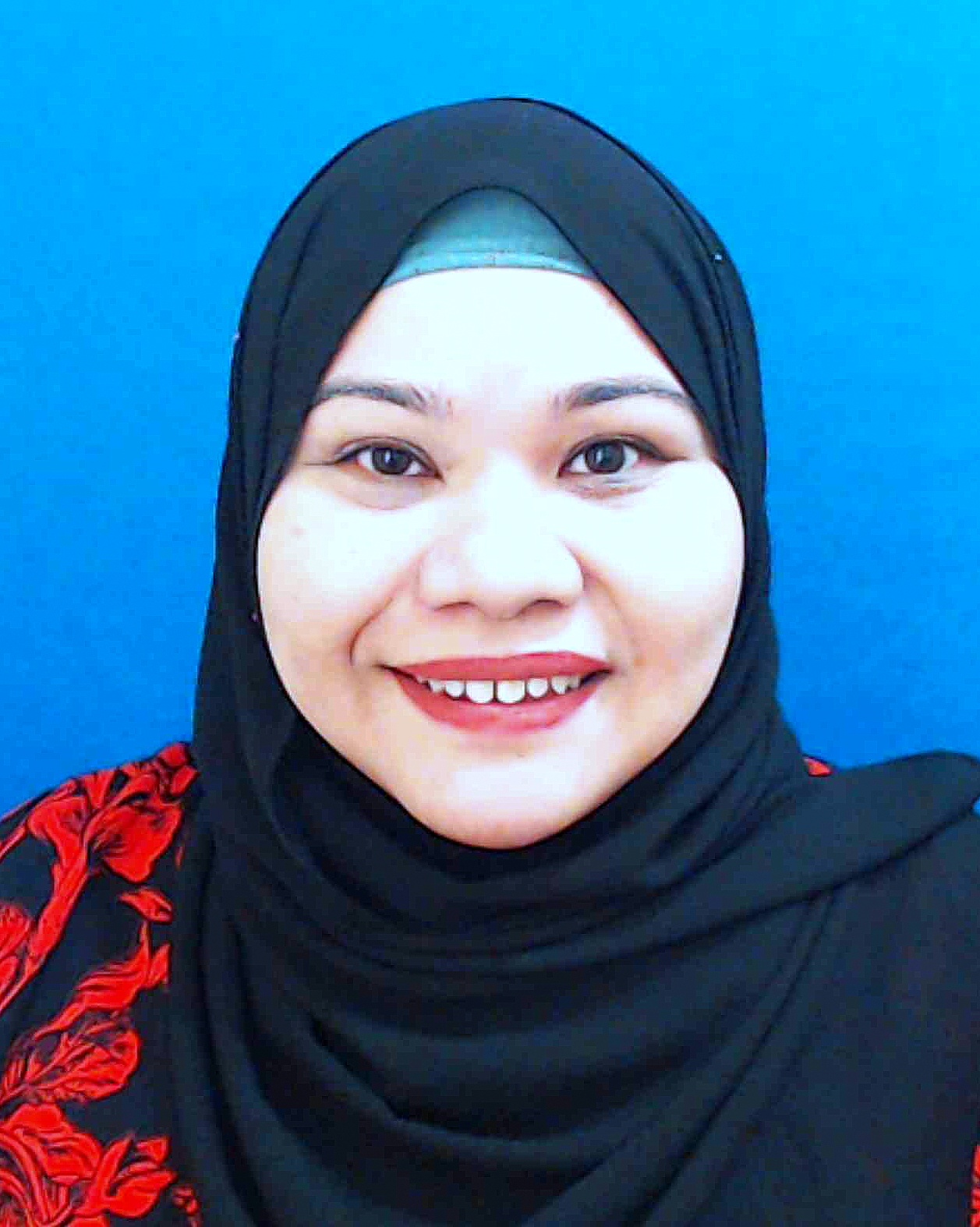 Academic Qualification
Doctor of Philosophy with studies in Educational & Applied Linguistics - Doctor of Philosophy, Newcastle University
Master in Linguistics - Masters Degree, Universiti Malaya (UM)
B.Ed in TESL (Hons) - Bachelor Degree, Universiti Kebangsaan Malaysia (UKM)
Wan Aslynn Salwani Binti Wan Ahmad (Dr.)
Assistant Professor
IIUM Kuantan Campus
KULLIYYAH OF ALLIED HEALTH SCIENCES
---
wanaslynn@iium.edu.my
5403
Expert Profile
Wan Aslynn Salwani Wan Ahmad obtained her B. Ed (Hons) in the Teaching of English as a Second Language (TESL) from University Kebangsaan Malaysia (UKM) in 2001, and Master of Linguistics from University of Malaya in 2005.
Upon completion of her Master's degree, she joined the IIUM as a linguistics lecturer in the Department of Audiology and Speech-Language Pathology, Kulliyyah of Allied Health Sciences. Following which, she pursued her Ph.D in Phonetics at the University of Newcastle, UK.
Her research interest is mainly on clinical linguistics, focusing on sociophonetics of local and national languages. She has been collaborating with phonetic researchers from the University of Malaya to conduct further research into Malay acoustics.
Presently, Dr Wan Aslynn is an Assistant Professor at the Department of Audiology and Speech-Language Pathology and Deputy Director of Information Technology Department of IIUM Kuantan Campus.

Area of Specialisation
Social Science ~ Social Science ~ Cognitive Science ~ Linguistic Processes
Humanities ~ Humanities ~ Clinical Linguistics ~ Perceptual Analysis - Linguistics, Phonetics, Malay, ESL, Speech, Sociolinguistics, Socio-phonetics, Clinical Linguistics.
Professional Membership
2020 - 2021: Member of Profesional Body / Association: (Member), Malaysian Association of Applied Linguistics
2020 - 2021: Member of Profesional Body / Association: (Member), The Malaysian National Society of Audiologists
Teaching Responsibilities
| | |
| --- | --- |
| APPLIED LINGUISTIC FOR SPEECH-LANGUAGE PATHOLOGY 1 | 2021/2022 2020/2021 2019/2020 2018/2019 2017/2018 |
| APPLIED LINGUISTIC FOR SPEECH-LANGUAGE PATHOLOGY 2 | 2020/2021 2019/2020 2018/2019 2017/2018 |
| Applied Linguistics for Speech-Language Pathology 2 | 2022/2023 2021/2022 |
| Applied Linquistics for Speech-Language Pathology 1 | 2022/2023 |
| AUDIOLOGY CLINIC 1 | 2015/2016 |
| AUDIOLOGY CLINIC 2 | 2015/2016 |
| AUDIOLOGY CLINIC 3 | 2015/2016 |
| AUDIOLOGY CLINIC 4 | 2015/2016 |
| BASIC COMMUNICATION DISORDERS | 2011/2012 |
| Basic Linguistic | 2021/2022 2008/2009 |
| Basic Linguistics | 2022/2023 2020/2021 2019/2020 2018/2019 2017/2018 2016/2017 2015/2016 2014/2015 2013/2014 2012/2013 2011/2012 |
| COUNSELLING IN COMMUNICATION DISORDERS | 2011/2012 |
| INTRODUCTION TO PHONETICS | 2022/2023 2021/2022 2020/2021 2019/2020 2018/2019 2017/2018 2016/2017 2015/2016 2014/2015 2013/2014 2012/2013 2011/2012 |
| LEADERSHIP AND MANAGEMENT | 2022/2023 2021/2022 2020/2021 2019/2020 2018/2019 2017/2018 2016/2017 2015/2016 2014/2015 2013/2014 2012/2013 2011/2012 |
| LEARNING PROCESS AND SPECIAL NEEDS | 2019/2020 2018/2019 2017/2018 2012/2013 2011/2012 |
| PROFESSIONAL ISSUES | 2019/2020 2018/2019 2017/2018 2016/2017 2015/2016 2013/2014 |
| RESEARCH PROJECT 1 | 2022/2023 2021/2022 2020/2021 2019/2020 2018/2019 2017/2018 2016/2017 2015/2016 2014/2015 2013/2014 2012/2013 |
| RESEARCH PROJECT 2 | 2022/2023 2021/2022 2020/2021 2019/2020 2018/2019 2017/2018 2016/2017 2015/2016 2014/2015 2013/2014 |
| RESEARCH PROJECT FOR SPEECH 1 | 2022/2023 2021/2022 2020/2021 2019/2020 |
| RESEARCH PROJECT FOR SPEECH 2 | 2022/2023 2021/2022 2020/2021 2019/2020 |
| SEMINARS IN AUDIOLOGY | 2021/2022 2020/2021 2018/2019 2017/2018 2016/2017 2015/2016 2014/2015 2013/2014 |
| SPEECH-LANGUAGE PATHOLOGY SEMINAR | 2022/2023 2021/2022 2020/2021 2019/2020 |
Research Projects
Completed
| | |
| --- | --- |
| 2016 - 2020 | An Investigation of Acoustic and Conversational Features of Malay Language |
| 2015 - 2022 | Segmental and Prosodic Features of Malacca Portugese Creole |
On-Going
| | |
| --- | --- |
| 2019 - Present | The role of parental communicative behaviors on language development amongst Malay-speaking children with autism spectrum disorders (ASD) |
| 2016 - Present | Speech Perception of Native and Non-Native Malay Speakers using the Malay Digit Triplet and Auditory-Visual Matrix Sentence Tests |
| 2011 - Present | RU 2011-The Development of Malay Speech Audiometry Material for the use of Adult Speakers |
Publications
Article
| | |
| --- | --- |
| 2022 | The development of paediatric Malay matrix sentence test (PaedMalayMST) materials through the construction of a paediatric Malay corpus. Journal of Modern Languages, 32 (2) pp. 1-16 |
| 2021 | Clinical training for the audiology students of International Islamic University Malaysia (IIUM) during the covid-19 pandemic: the challenges vs. opportunities. MANSA e-Bulletin, 2 () pp. 52-55 |
| 2020 | Satisfaction with amplification in daily life (SADL) in monaural and binaural hearing aid users. International Journal of Allied Health Sciences (IJAHS), 4 (2) pp. 1240-1244 |
| 2019 | My-VRBQ: Translation and preliminary validation of the vestibular rehabilitation benefit questionnaire (VRBQ). International Journal of Allied Health Sciences, 3 (2) pp. 595-604 |
| 2019 | Relationship between life-time noise exposure and experience of tinnitus among young adults in IIUM Kuantan. International Journal of Allied Health Sciences, 3 (1) pp. 572 |
| 2019 | The relationship between life-time noise exposure and experience of tinnitus among young adults in IIUM Kuantan. International Journal of Allied Health Sciences (IJAHS), 3 (4) pp. 914-922 |
| 2019 | Translation and validation of vestibular rehabilitation questionnaire (pilot study). International Journal of Allied Health Sciences (IJAHS), 3 (1 : Special Issue: Building Blocks for Successful Audiological Services) pp. 571-571 |
| 2018 | Hearing impairment from the Islamic perspective: a review. International Medical Journal of Malaysia, 17 (Special Issue No 2) pp. 35-48 |
| 2018 | Satisfaction with amplification in daily life (SADL) in different types and degrees of hearing loss. International Journal of Allied Health Sciences, 3 (1) pp. 568-568 |
| 2018 | Satisfaction with amplification in daily life (SADL) in monaural and binaural hearing aid users. International Journal of Allied Health Sciences, 3 (1) pp. 570-570 |
| 2016 | Balance disorders among walk-in patients in the International Islamic University Malaysia (IIUM) Ear, Nose And Throat (ENT) clinic: An exploratory study. International Medical Journal Malaysia, 15 (Supplement Issue) pp. 100-100 |
Conference or Workshop Item
| | |
| --- | --- |
| 2022 | Developing a spoken Malay corpus for Paediatric Malay matrix sentence test (Paedmalaymst) material. In: Malaysian Association of Applied Linguistics Asia Pacific Conference (2022), |
| 2018 | The translation and adaptation of kid-kiddokindlr questionnaire into Malay to measure the quality of life (qol) of school-age children with hearing impairment. In: 10th Malaysia International Conference on Languages, Literature & Culture (MICOLLAC) 2018, |
| 2018 | Translation and adaptation of satisfaction with amplication in daily life (SADL) questionnaire into Malay. In: 10th Malaysia International Conference on Languages, Literature & Culture (MICOLLAC) 2018, |
| 2016 | "I bit you or I beat you?" Acoustic analysis of vowel contrast produced by Malay speakers. In: 9th Malaysia International Conference on Languages, Literatures and Cultures: Engaging Threads and Trends ( MICOLLAC 2016 ), |
| 2016 | Balance disorders among walk-in patients in the International Islamic University Malaysia (IIUM) ear, nose And throat (ENT) Clinic: An exploratory study. In: Medical Research Symposium & Pacific Partnership in conjunction with Kuantan Research Day 2016, |
| 2013 | Development of speech test materials for Malay speaking paediatric population in Kuantan, Pahang : a preliminary study. In: Inaugural Hearing and Balance Conference 2013, |
| 2010 | An exploration of the rhythm of Malay. In: BAAP 2010 Colloquium, |
Book Section
Monograph