Staff Directory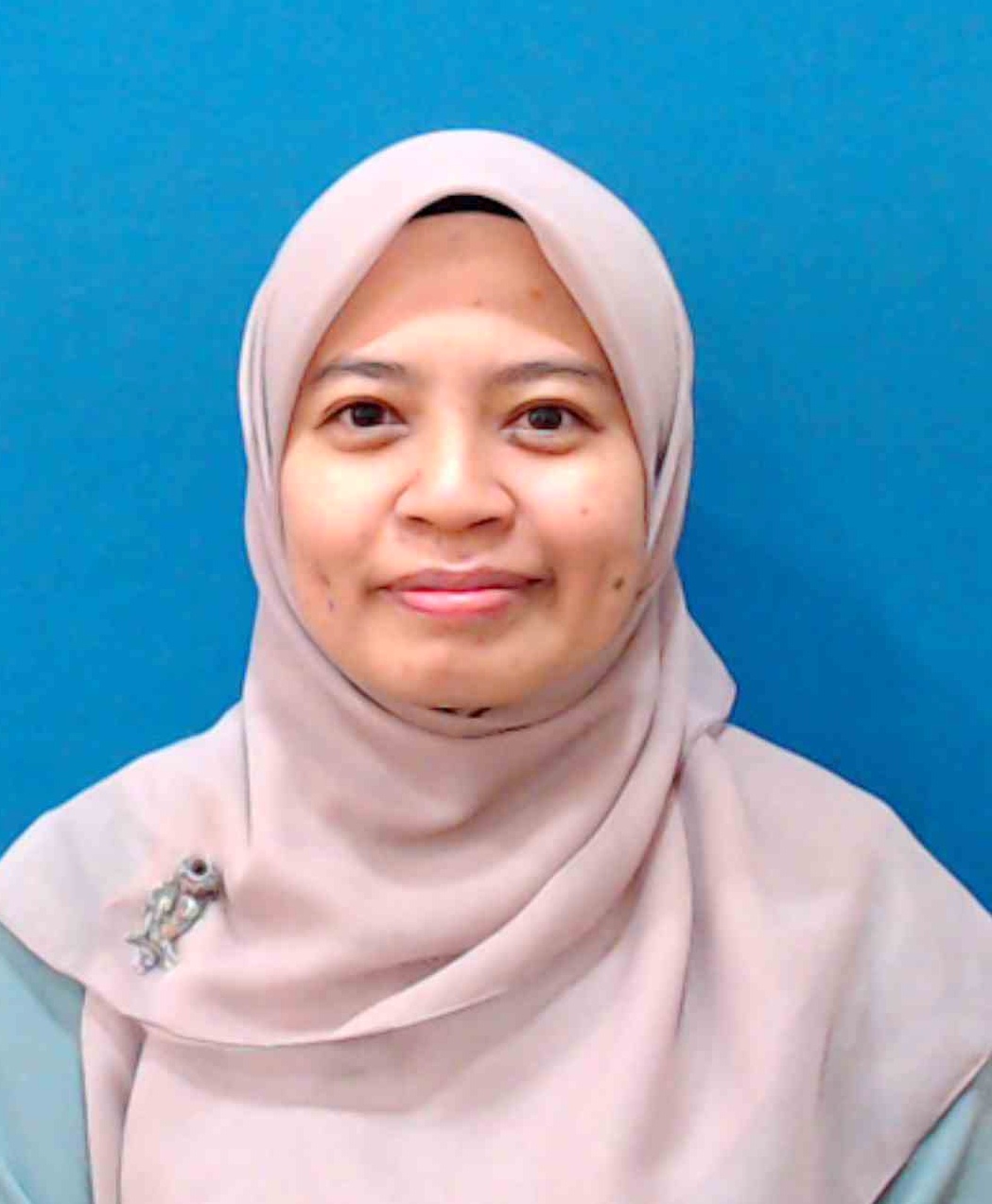 Academic Qualification
Bachelor of Science in Biomedical - Bachelor Degree, Universiti Kebangsaan Malaysia (UKM)
Siti Hajar Binti Abdullah Sani
Matriculation Lecturer
IIUM Gambang Campus
CENTRE FOR FOUNDATION STUDIES
---
siti_hajar@iium.edu.my
2665
Expert Profile
Siti Hajar graduated from University Kebangsaan Malaysia, with a Bachelor of Biomedical Science and Master of Health Science (Health Education). She started working with the Centre for Foundation Studies, International Islamic University Malaysia (IIUM) in 2006 and is currently holding the position as Head of Sub Committee Assessment and Head Moderator for Biology.
She was the course coordinator for Biology from 2012 until 2014. She was also an examiner for the Biology paper for the Matriculation Programme, Ministry of Education Malaysia since 2007 until present.
Siti Hajar was awarded the Best Teacher Award (Biology Department) in 2012 and scored the highest overall score in the Student Feedback Survey (SFS) in Semester III 2014/2015, Semester 1 2015/2016, Semester III 2015/2016 and Semester 1 2017/2018 for the Department. She was also a co-author for Discovering Your Body System, published by Pearson Malaysia in 2013. She actively representing CFS in Tennis and Table Tennis for Staff Games which held annually.
Area of Specialisation
Medical And Health ~ Medical And Health Sciences ~ Health Care System ~ Health Education and Promotion
Medical And Health ~ Medical And Health Sciences ~ Biomedical Sciences ~ Other Biomedical Sciences n.e.c.
Teaching Responsibilities
| | |
| --- | --- |
| BIOLOGY 1 | 2009/2010 2008/2009 |
| BIOLOGY 2 | 2009/2010 2008/2009 |
| BIOLOGY I | 2022/2023 2021/2022 2020/2021 2019/2020 2018/2019 2017/2018 2016/2017 2015/2016 2013/2014 2012/2013 2010/2011 2009/2010 |
| BIOLOGY II | 2021/2022 2020/2021 2019/2020 2018/2019 2017/2018 2016/2017 2015/2016 2014/2015 2013/2014 2012/2013 2011/2012 2009/2010 |
| BIOLOGY LAB 1 | 2008/2009 |
| BIOLOGY LAB 2 | 2009/2010 2008/2009 |
| PRACTICAL BIOLOGY | 2019/2020 2014/2015 2013/2014 |
Research Projects
Completed
On-Going
| | |
| --- | --- |
| 2013 - Present | Evaluating the Biological Sciences Student Performance and Learning Approach in Understanding the Concept of Biology of two Different Test ( Distribution) Contents Coverage |
Award & Recognition
| | | |
| --- | --- | --- |
| 27 Jul, 2021 | BEST EDUCATOR AWARD IIUM TAKRIM AWARD 2021 - International Islamic University Malaysia | University |
| 29 Mar, 2021 | MURABBI AWARD (SCIENCE AND TECHNOLOGY) CFS TAKRIM DAY 2021 - CFS | KCDIO |
| 29 Mar, 2021 | CERTIFICATE OF EXCELLENCE SUSTAINABLE DEVELOPMENT GOALS INITIATIVE AWARD (CONSOLATION): PRE LOVED ITEM SALES CFS TAKRIM DAY 2021 - CFS | KCDIO |
| 29 Mar, 2021 | CERTIFICATE OF EXCELLENCE SUSTAINABLE DEVELOPMENT GOALS INITIATIVE AWARDS (CONSOLATION): ENGAGING AND STIMULATING FUN SCIENCE ACTIVITIES SUSTAINABLE EDUCATION (BIO) - CFS | KCDIO |
| 23 Sep, 2020 | OVERALL HIGHEST SCORE OF SFS SEM 3 2019/2020 FOR BIOLOGY DEPARTMENT - CFS | KCDIO |
| 08 Nov, 2019 | LOYALTY AWARDS 10 YEARS - CFS | KCDIO |
Publications