Staff Directory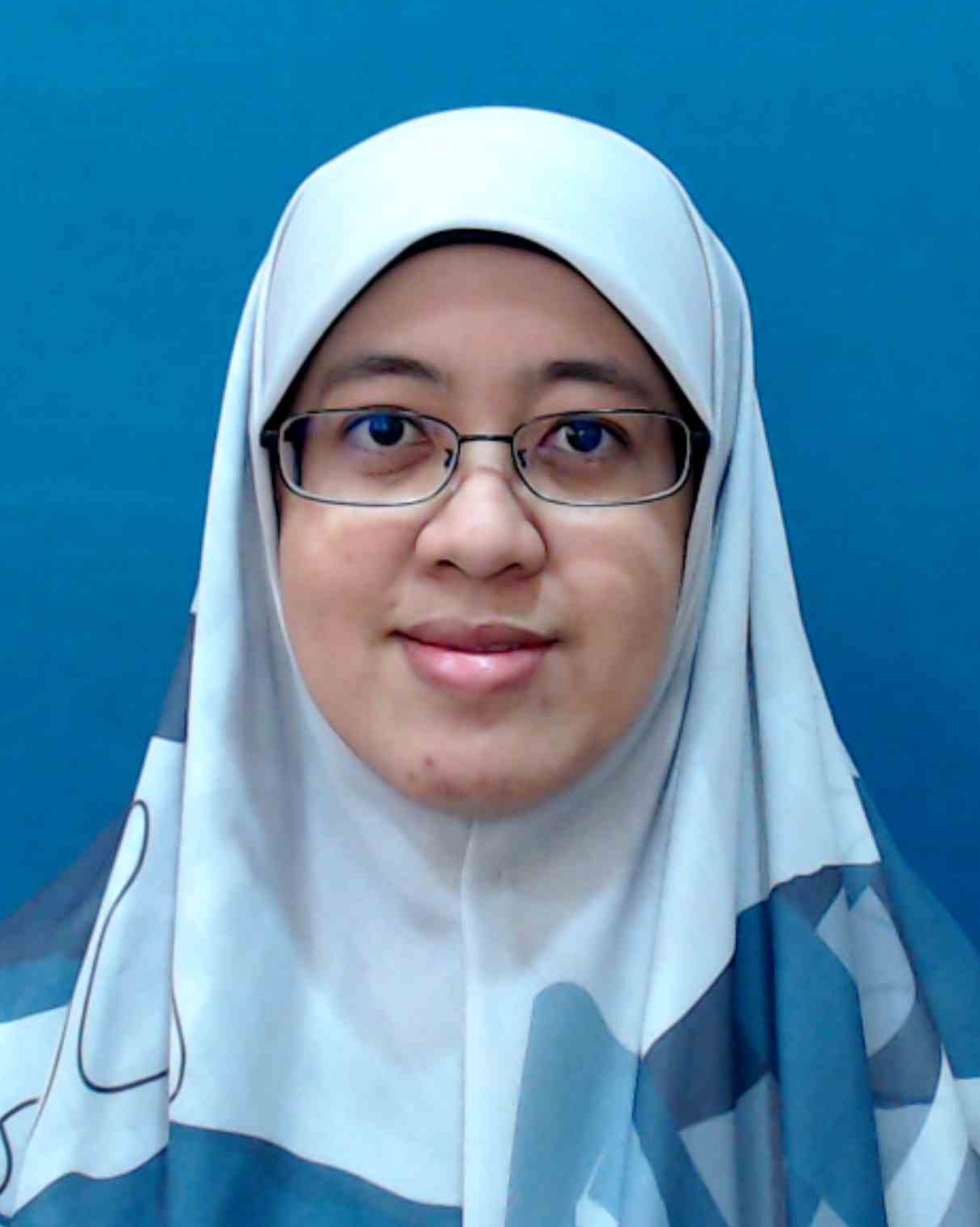 Academic Qualification
PhD in Anatomy - Doctor of Philosophy, University of Bristol
Master of Science (Anatomy and Human Biology) - Masters Degree, University of Western Australia
Bachelor of Biomedical Science - Bachelor Degree, International Islamic University Malaysia
Zaitunnatakhin Binti Zamli (Dr.)
Assistant Professor
IIUM Kuantan Campus
KULLIYYAH OF ALLIED HEALTH SCIENCES
---
Expert Profile
Zaitunnatakhin Zamli obtained her Bachelor of Biomed. Sc (Hons) degree from IIUM in 2006. She then joined IIUM as an Assistant Lecturer for one year prior to furthering her studies. She received her M.Sc and Ph.D degrees in Anatomy from University of Western Australia and University of Bristol, U.K., respectively.
During her Ph.D years, she looked at the role of chondrocyte apoptosis and subchondral bone changes during initiation and progression of osteoarthritis (OA) in spontaneous animal models. This research had produced a number of publications at local and international levels.
Presently, Dr. Zaitunnatakhin is an Assistant Professor at the Department of Biomedical Science, Kulliyyah of Allied Health Sciences, IIUM.

Area of Specialisation
Medical And Health ~ Medical And Health Sciences ~ Anatomy ~ Other Anatomy n.e.c. - 1.Systemic Anatomy; 2.General & Systemic Anatomy
Medical And Health ~ Medical And Health Sciences ~ Anatomy ~ Technique and Instrumentation - Histological techniques [i.e. Paraffin and Plastic embedding, Cryosectioning of soft and hard (decalcified or undecalcified) tissues].
Medical And Health ~ Medical And Health Sciences ~ Anatomy ~ Histology
Medical And Health ~ Medical And Health Sciences ~ Medical Diagnostic Imaging ~ Bone Densitometry - Dual-energy X-ray absorptiometry
Medical And Health ~ Medical And Health Sciences ~ Biomedical Sciences ~ Diagnostic Imaging - Micro-computed tomography (micro-CT)
Medical And Health ~ Medical And Health Sciences ~ Environmental and Occupational Health and Safety Research ~ Ergonomics - Ergonomic Risk Assessment
Professional Membership
2017: Member of Profesional Body / Association: (Life Member), Malaysian Anatomical Association
2018: Member of Profesional Body / Association: (Life Member), Persatuan Sains Bioperubatan Malaysia
Teaching Responsibilities
| | |
| --- | --- |
| ANATOMY | 2016/2017 2015/2016 2014/2015 2013/2014 |
| ANATOMY 1 | 2022/2023 2021/2022 2020/2021 2019/2020 2018/2019 2017/2018 |
| ANATOMY 2 | 2020/2021 2019/2020 2018/2019 2017/2018 |
| ANATOMY AND PHYSIOLOGY FOR AUDIOLOGY AND SPEECH SCIENCES | 2016/2017 |
| ANATOMY II | 2022/2023 2021/2022 |
| ANATOMY, PHYSIOLOGY AND NEUROLOGY FOR AUDIOLOGY | 2015/2016 2014/2015 |
| BIOMEDICAL ETHICS FROM ISLAMIC PERSPECTIVE | 2013/2014 |
| CLINICAL BIOCHEMISTRY | 2008/2009 |
| DEVELOPMENTAL PSYCHOLOGY FOR HEALTH SCIENCE | 2020/2021 2018/2019 |
| DEVELOPMENTAL PSYCHOLOGY FOR HEALTH SCIENCES | 2021/2022 2020/2021 2019/2020 |
| DEVELOPMENTAL PSYCHOLOGY IN HEALTH SCIENCES | 2022/2023 2021/2022 2020/2021 2019/2020 2018/2019 |
| EMBRYOLOGY & ONCOLOGY | 2013/2014 |
| ENVIRONMENTAL TOXICOLOGY | 2014/2015 2013/2014 |
| FINAL YEAR RESEARCH PROJECT 1 | 2016/2017 |
| FINAL YEAR RESEARCH PROJECT 2 | 2018/2019 2017/2018 |
| GENERAL AND SYSTEMIC ANATOMY | 2008/2009 |
| HEALTH RISK ASSESSMENT | 2014/2015 |
| HUMAN STRUCTURE & FUNCTION 1 | 2022/2023 2021/2022 2020/2021 2019/2020 2018/2019 2017/2018 2016/2017 2015/2016 2014/2015 2013/2014 |
| HUMAN STRUCTURE & FUNCTION 2 | 2022/2023 2021/2022 2020/2021 2019/2020 2018/2019 2017/2018 2015/2016 2014/2015 2013/2014 |
| Human Structure and Function | 2022/2023 2021/2022 2020/2021 2019/2020 2018/2019 |
| INDUSTRIAL HYGIENE | 2013/2014 |
| INTRODUCTION TO BIOMEDICAL LABORATORY SCIENCES | 2016/2017 2015/2016 2014/2015 2013/2014 |
| LABORATORY ANIMAL MANAGEMENT | 2021/2022 2020/2021 2019/2020 |
| NANOMEDICINE IN HEALTHCARE | 2018/2019 2017/2018 2014/2015 |
| OCULAR ANATOMY & PHYSIOLOGY 2 | 2021/2022 2020/2021 2019/2020 2018/2019 |
| ORTHOPAEDIC | 2021/2022 |
| ORTHOPAEDIC & TRAUMATOLOGY | 2019/2020 2018/2019 |
| PHYSIOLOGY 1 | 2022/2023 2021/2022 2020/2021 2019/2020 2018/2019 2017/2018 |
| RESEARCH METHODOLOGY | 2015/2016 |
| RESEARCH METHODOLOGY (MHSC) | 2015/2016 |
| RESEARCH PROJECT 1 | 2021/2022 2020/2021 |
| RESEARCH PROJECT 2 | 2021/2022 2020/2021 |
| SYSTEMIC ANATOMY | 2009/2010 |
| THE ALIMENTARY AND HEPATOBILIARY SYSTEMS | 2012/2013 |
Research Projects
Completed
| | |
| --- | --- |
| 2020 - 2022 | Work-related Musculoskeletal Disorders (WRMSD) and Ergonomic Risk Factors Screening |
| 2015 - 2018 | Structural changes and molecular mechanisms of bone remodeling in two different regions of subchondral bone during early osteoarthritis |
| 2014 - 2018 | Non-viral Gene Transfer Approaches for Cartilage Tissue Engineering: Proof of Concept |
| 2014 - 2018 | Differential Remodeling of Subchondral Bone Plate and Trabecular Bone of the Tibia in Spontaneous Animals Models of Osteoarthritis |
On-Going
| | |
| --- | --- |
| 2022 - Present | Development and Validation of KhAIR Rubric for Students and Graduates Attributes |
| 2019 - Present | `Mati Putik? (Female Sexual Dysfunction): Formulation for Healing based on Malay Medical Manuscript Analysis |
| 2019 - Present | Medical Appraisal and Conservation of a 19th Century, Codex Unicus Nipah-leaf Malay Medical Manuscript At the Islamic Art Museum Malaysia |
Award & Recognition
| | | |
| --- | --- | --- |
| 09 Jul, 2020 | Murabbi Award (Medical and Health Sciences) - International Islamic University Malaysia | University |
| 20 Mar, 2020 | KAHS Young Murabbi Award 2020 - Kulliyyah of Allied Health Sciences | KCDIO |
| 08 Jul, 2019 | Murabbi Award 2019 - Kulliyyah of Allied Health Sciences | KCDIO |
| 04 Dec, 2017 | Recipient of DIES ProGrant Alumni Workshop 2017 Sponsorship at University of Cologne, Germany - German Academic Exchange Service (DAAD) | International |
| 27 Feb, 2017 | Recipient of MEVLANA Exchange Programme Sponsorship 2017 - Council of Higher Education, Turkey | International |
| 18 Apr, 2016 | Recipient of ProGrant Indonesia 2016 Sponsorship - German Academic Exchange Service (DAAD) | International |
Publications
Article
| | |
| --- | --- |
| 2022 | Imagineering anatomy assessment amidst Covid-19: turning obstacles into achievements. Malaysian Journal of Medicine and Health Sciences, 18 (14) pp. 153-161 |
| 2022 | Stereological analysis of heart ventricles during the development of osteoarthritis in Dunkin Hartley Guinea Pigs. Malaysian Journal of Medicine and Health Sciences (MJMHS), 18 (Supp. 22) pp. |
| 2021 | Malay medicinal knowledge on a nipah-leaf (Nypa fruiticans) manuscript: a descriptive study. International Journal of Allied Health Sciences, 5 (5) pp. 2386-2395 |
| 2021 | Subchondral bone microarchitectural and mineral properties and expression of key degradative proteinases by chondrocytes in human hip osteoarthritis. Biomedicines, 9 (11) pp. |
| 2020 | Prevalence of computer-related musculoskeletal discomfort among International Islamic University Malaysia (IIUM) female students. International Journal of Rheumatic Diseases, 23 (S1) pp. 94-94 |
| 2020 | Regional and compartmentalized variation of subchondral bone mineralization and microarchitecture in hip osteoarthritis. Osteoarthritis and Cartilage, 28 (Supplement 1) pp. S174-S174 |
| 2020 | The cartilaginous tissue formation using sry (Sex determining region Y)-BOX9 and telomerase reverse transcriptase genes transfected chondrocytes: In vivo approach = Formasi tisu tulang rawan menggunakan sry (Penentu jantina rantau Y)-BOX9 dan telomeras gen transkripsi berbalik kondrosit transfeksi: Pendekatan in vivo). Sains Malaysiana, 49 (5) pp. 1067-1080 |
| 2019 | Cartilaginous matrix components production in the in vivo 'cell-scaffold' construct. International Journal of Allied Health Sciences, 3 ( Special issue) (3) pp. 807-807 |
| 2019 | Matrix production in chondrocytes transfected with sex determining region Y-Box 9 and telomerase reverse transcriptase genes: an in vitro evaluation from monolayer culture to three-dimensional culture. Tissue Engineering and Regenerative Medicine, 16 (3) pp. 285-299 |
| 2018 | Structural changes and the differential expression of osteoprotegerin (OPG) and receptor activator of nuclear factor kB ligand (RANKL) in subchondral bone during the development of osteoarthriti. Malaysian Applied Biology Journal, 47 (6) pp. 87-96 |
| 2018 | Structural changes and the differential expression of osteoprotegerin (OPG) and receptor activator of nuclear factor kB ligand (RANKL) in subchondral bone during the development of osteoarthritis. Malaysian Applied Biology, () pp. |
| 2016 | Subchondral bone plate changes more rapidly than trabecular bone in osteoarthritis. International Journal of Molecular Sciences, 17 (9) pp. 1-11 |
| 2015 | Subchondral bone plate remodels more rapidly than trabecular bone in osteoarthritis. Osteoarthritis and Cartilage, 23 (supp.2) pp. A299 |
| 2015 | Temporal and topographical variation of subchondral bone changes in a spontaneous animal models of osteoarthritis . The Malaysian Journal of Microscopy, 11 (supp.1) pp. 46 |
| 2014 | Subchondral bone plate thickening precedes chondrocyte apoptosis and cartilage degradation in spontaneous animal models of osteoarthritis. BioMed Research International , 2014 () pp. 1-10 |
| 2014 | Toxicity effects of water extracts of Holothuria atra Jaeger in mice. Asian Pacific Journal of Tropical Biomedicine, 4 (8) pp. 614-617 |
| 2013 | Increased chondrocyte apoptosis is associated with progression of osteoarthritis in spontaneous guinea pig models of the disease. International Journal of Molecular Sciences, 14 (9) pp. 17729-17743 |
| 2012 | Toxic effects of Sapium baccatum (Ludai) extract in rats (Kesan toksik ekstrak Sapium baccatum (Ludai) ke atas tikus). Sains Malaysiana, 41 (11) pp. 1423-1429 |
| 2011 | Chondrocyte apoptosis: a cause or consequence of osteoarthritis?. International Journal of Rheumatic Diseases, 14 (2) pp. 155-166 |
Conference or Workshop Item
| | |
| --- | --- |
| 2022 | Prevalence of Computer Vision Syndrome (CVS) and its associated risk factors among IIUM Kuantan Undergraduates. In: 13th International Symposium of Health Sciences (i-Sihat), |
| 2022 | Virtual reality in anatomy education: advantages and challenges. In: Malaysian Anatomical Association Conference 2022, |
| 2019 | Students' perception and effectiveness of learning human structure and functions II (AHS 1023) through problem-based learning (PBL): a preliminary study. In: Malaysian Anatomical Association Conference 2019, |
| 2018 | Structural changes and the differential expression of osteoprotegerin (OPG) and receptor activator of nuclear factor kb ligand (RANKL) in subchondral bone during the development of osteoarthritis. In: The 15th Symposium of the Malaysian Society of Applied Biology (MSAB 2018), |
| 2018 | The remodelling of tibial trabecular bone in spontaneous animal model of osteoarthritis. In: The 15th Symposium of the Malaysian Society of Applied Biology (MSAB 2018), |
| 2017 | Association between the subchondral bone plate and articular cartilage thickness during the progression of osteoarthritis in Dunkin Hartley guinea pigs. In: 2nd International Anatomical and Biomedical Scientific Conference 2017, |
| 2017 | The prevalence of musculoskeletal discomfort among female wearing different heights and shapes of heel shoes in Kuantan. In: 2nd International Anatomical and Biomedical Scientific Conference 2017, |
| 2016 | Effects of SRY (Sex Determining Region Y)-Box 9 (SOX9) and Telomerase Reverse Transcriptase (TERT) genes transfection in chondrocytes seeded on three-dimensional scaffolds: gross observation and cell proliferation assay. In: 6th MTERMS 2016 in conjunction with 2nd Malaysian Stem Cells Meeting, |
| 2016 | Identifying transfection efficiency and cartilaginous markers expression in chondrocytes overexpressed with SRY (Sex Determining Region Y)-Box 9 (SOX9) gene: A preliminary analysis in an in vitro model . In: 4th International Conference on Biotechnology Engineering 2016 (ICBioE 2016), |
| 2016 | In vitro and in vivo non-viral SRY (Sex Determining Region Y)-box 9 (SOX9) and telomerase reverse transcriptase (TERT) genes transfer in chondrocytes: work in progress. In: KAHS Research Week (KRW) 2016 in conjunction with 1st Allied Health Scientific Colloquium (AHSC) 2016, |
| 2016 | The role of subchondral bone plate porosity during the development of osteoarthritis in guinea pigs. In: 3rd Pan Asian Biomedical Science Conference 2016, |
| 2016 | Viability and glycosaminoglycan content in chondrocytes transfected with SRY (sex-determining region y)-BOX 9 and telomerase reverse transcriptase genes. In: 3rd Pan-Asian Biomedical Science Conference 2016 Kuala Lumpur, |
| 2014 | In vivo toxicity study of aqueous extracts of cymbopogon citratus (Lemongrass). In: 5th Malaysian Symposium of Biomedical Science, |
| 2014 | The inclusion of Philosophy of Science (PoS) in science curriculum at Malaysian public universities. In: K.A.H.S. Research Week 2014, |
Monograph