Staff Directory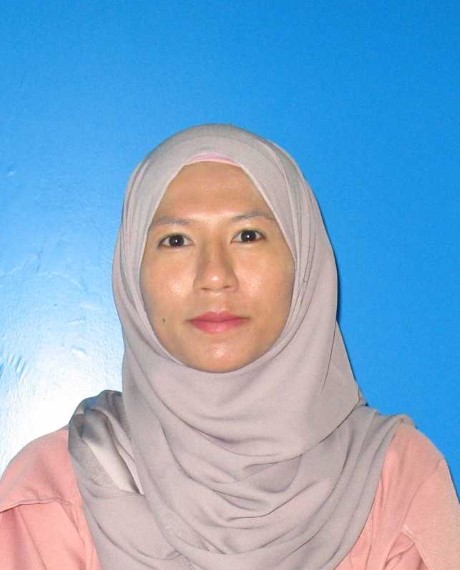 Academic Qualification
Doctor of Philosophy in Materials (Engineering) - Doctor of Philosophy, University of Sheffield
Master of Science in Bio Engineering - Masters Degree, Hanyang University
Chemical Engineering - Bachelor Degree, Hanyang University
Chemical Engineering - Diploma, Donyang Technical College, Korea
Munira Bt. Shahbuddin (Dr.)
Assistant Professor
IIUM Gombak Campus
KULLIYYAH OF ENGINEERING
---
munirashah@iium.edu.my
6562
Expert Profile
Munira Shahbuddin is an Assistant Professor at the Department of Biotechnology Engineering. She obtained her Ph.D in Tissue Engineering from the University of Sheffield, United Kingdom in 2014. Her research interests are in the areas of stem cells and tissue engineering, polymerization, materials science and engineering, regenerative medicine, glycobiology, nanoparticles, intelligent drug delivery and wound healing.
She has over two years experience in teaching Artificial Tissue Engineering, Separation Process, Plant Design and Thermodynamics. She has presented six papers in national and international conferences, three papers in SCOPUS and ISI journals, and three at international conferences.
She is a member of Board of Engineers Malaysia, BEM. She is an Internal Auditor for IIUM (2014-Present) and also the Departmental Secretary for Biotechnology-Biochemical Engineering Department, IIUM (January 2015-present).
Area of Specialisation
Engineering Tech ~ Applied Sciences And Technologies ~ Engineering Materials ~ Other Engineering Materials n.e.c. - Materials (Engineering)
Teaching Responsibilities
| | |
| --- | --- |
| Advanced Food Engineering | 2022/2023 |
| ARTIFICIAL TISSUE ENGINEERING | 2021/2022 2020/2021 2019/2020 2018/2019 2014/2015 2013/2014 |
| CELL AND TISSUE ENGINEERING | 2022/2023 2021/2022 2019/2020 2018/2019 |
| CHEMICAL ENGINEERING LABORATORY 1 | 2022/2023 |
| ENGIN. ASPECT OF ANIMAL & PLANT CELL CULTURE | 2015/2016 |
| FOOD PROCESS ENGINEERING | 2022/2023 2020/2021 2019/2020 |
| Integrated Design Project | 2018/2019 |
| INTRODUCTION TO ENVIRONMENTAL ENGINEERING | 2015/2016 |
| INTRODUCTORY MICROBIOLOGY | 2019/2020 |
| ORGANIC CHEMISTRY | 2022/2023 2021/2022 2020/2021 |
| ORGANIC CHEMISTRY FOR BIOLOGICAL ENGINEERING | 2022/2023 2021/2022 2020/2021 |
| PROJECT I | 2018/2019 |
| PROJECT II | 2018/2019 |
| SEMINAR | 2022/2023 2021/2022 2020/2021 2019/2020 2009/2010 |
| SEMINAR II | 2009/2010 |
| SEPARATION PROCESSES FOR BIOCHEMICAL PRODUCTS | 2013/2014 |
| SEPARATION PROCESSES II | 2014/2015 2013/2014 |
| THERMODYNAMICS | 2009/2010 |
Research Projects
Completed
| | |
| --- | --- |
| 2015 - 2019 | Investigation of Glycoconjugated Gold Nanoparticles in the Inhibition of the Pathogen and Cancer Cells |
| 2015 - 2018 | Development of Pilot Scale Phytochemical Disinfection Process for Surface Water Treatment by Moringa Oleifera Seeds |
| 2014 - 2017 | Lutein Production by Muriellopsis sp. using Flue Gas for the Source of Carbon Dioxide |
On-Going
| | |
| --- | --- |
| 2022 - Present | Characterization and Evaluation of Vermicompost Fertilizer for its High Quality and Assessment in Plant Growth |
| 2020 - Present | Optimization of Poultry Manure and POME Composting by Highly Active Microbial Inoculation |
| 2020 - Present | Insight Analysis of Solid Waste Management during covid-19 Pandemic in Malaysia using Life Cycle Assessment (LCA) |
| 2019 - Present | Electroforced Sedimentation of Biosolids Using Moringa Oleifera Seed Powder as Renewable Dewatering Aid |
Publications
Article
Conference or Workshop Item
| | |
| --- | --- |
| 2019 | IIUM Moringa technology for water treatment and ready-to-use therapeutic food for the treatment of malnutrition. In: Hyper-Interdisciplinary Conference 2019, |
| 2018 | Development of ready to use therapeutic food for the treatment of malnutrition. In: 20th IMAM Annual Scientific Conference, |
| 2018 | Issues and challenges in the development of three-dimensional model for thyroid cancer. In: International Conference Biotechnology Engineering, ICBioE '18 September 19-20, 2018,, |
| 2018 | KGM hydrogels inhibit the contraction of tissue engineered skin and stimulate the proliferation of fibroblasts in the dermal area. In: 17th International Conference of Asia Pacific Association of Surgical Tissue Banks (APASTB) 2018, |
| 2018 | The use of effective microorganisms (EM) for pretreatment of wet market wastewater. In: International Conference Biotechnology Engineering, ICBioE '18, |
| 2016 | Natural silk of Pholcus phalangioides, a common home spider species for wound healing applications. In: International Conference for Innovation in Biomedical Engineering and Life Sciences, ICIBEL 2015, |
| 2016 | The effects of KGM, mannose and co-supplementation of KGM and mannose on mammalian cells cultured at inside and outside incubator conditions. In: International Conference for Innovation in Biomedical Engineering and Life Sciences, ICIBEL 2015, |