Staff Directory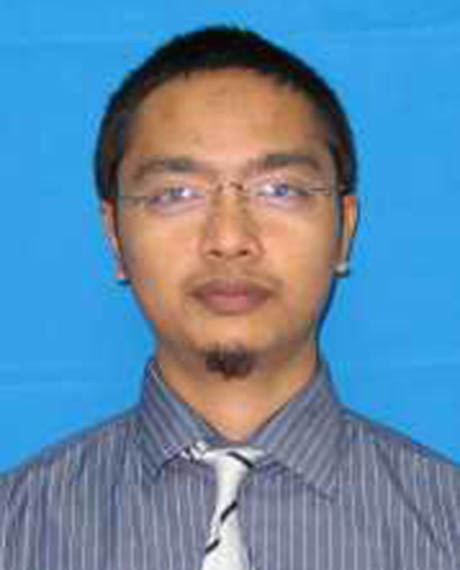 Academic Qualification
M.Med in ORL-HNS - Masters Degree (Clinical Specialist), Universiti Sains Malaysia (USM)
MBChB, BOA - Bachelor Degree, University of Dublin, Ireland
Zamzil Amin Bin Asha'Ari (Assoc. Prof. Dr.)
Associate Professor
IIUM Kuantan Campus
KULLIYYAH OF MEDICINE
---
zamzilamin@iium.edu.my
4464
Expert Profile
Dr. Zamzil Amin started his housemanship training at Hospital Sultanah Nur Zahirah (then Hospital Kuala Terengganu) in 1999 after completing undergraduate studies in Medicine at Trinity College Dublin, Ireland. From 2000, he served at the same hospital as a medical officer in Anaesthesiology (2 years) and General Surgery (1 year) before being transferred to serve as a Medical and Health Officer in Klinik Kesihatan Gong Medang, Besut for one year.
In June 2003, he enrolled for the Master of Otorhinolaryngology-Head & Neck Surgery programme (MMed. ORL-HNS) with the Faculty of Medicine, University Science Malaysia, Kubang Kerian. He successfully completed the four-year programme and was awarded the MMed. ORL-HNS in May 2007. Subsequently he was posted to Hospital Selayang where he served as a clinical specialist in Otolaryngology. Following his passion for clinical teaching and research, he resigned from the Ministry of Health, Malaysia to join Kulliyyah of Medicine, IIUM in August, 2007.
Dr Zamzil Amin joined the Department of Otorhinolaryngology, Kulliyyah of Medicine, IIUM as an Assistant Professor where he taught and helped to develop the undergraduate and postgraduate medical curriculum in Otolaryngology. Besides teaching and supervision, he gives clinical services at Hospital Tengku Ampuan Afzan, Kuantan and IIUM Medical Specialist clinic. He also gave visiting consultation and performed surgery in the district hospitals in Pahang, namely Hospital Sultan Ahmad Shah, Temerloh and Hospital Pekan. He is also a sessional visiting ENT consultant to Kuantan Specialist Hospital. His subspeciality area of interest is the upper airway surgery, particularly paediatric upper airway and surgery for obstructive sleep apnea. He had attended trainings in these niche specialities in Singapore, Adelaide, Seoul and Kuala Lumpur under guidance of various world renowned experts in the field.
Dr Zamzil Amin's research interest is in the field of obstructive sleep apnea, nasal allergy and paediatric upper airway disorders. He is actively involved in research in these niche areas and has secured several Endowment and FRGS grants. He has published more than 20 research papers in Scopus and ISI ranked journals, including tier 1 journals in Otolaryngology such as The Laryngoscope, Journal of Laryngology and Otology, Clinical Otolaryngology, Sleep and Breathing and Auris Nasus Larynx. His publications have been cited more than 40 times in Scopus, and his current H-index is 4.

He has been invited as a speaker in various medical conferences at regional and national level and he also presented oral papers in conferences such as the World Congress of Sleep Apnea 2009 & 2012, European Laryngological Society meeting 2008, European Society of Paediatric Otolaryngology meeting 2014 and Asian Paediatic Otolaryngology Congress 2013. He has won several research awards such as Best Paper Presenter in the 4th Asian Paediatric Otorhinolaryngology Congress 2013 and IIUM Quality Research Award for excellent research in Health and Allied Sciences in IIUM Quality Day 2013. He also organizes meetings in his area of interest and was the director for the series of Kuantan Paediatric Airway Workshops, which was attended by participants from the regional countries.
Dr Zamzil Amin is a current and past reviewer for the ISI ranked medical journals such as The Laryngoscope, International Journal of Immunopathology and Pharmacology, Neurology India, European Journal of Dermatology and Annals of Saudi Medicine. He is one of the international editors for Austin Journal of Sleep Disorders (Austin Publishing Group, New Jersey, USA). In 2010, he was appointed the deputy chief editor for the International Medical Journal Malaysia, a journal of Faculty of Medicine, IIUM. He helped to enlist the journal into Elsevier SCOPUS database in 2011.
He was promoted to the post of Associate Professor in Otolaryngology by IIUM in July 2012.
Area of Specialisation
Medical And Health ~ Medical And Health Sciences ~ Clinical Medicine ~ Surgery - Paediatric airway Disorder and management
Medical And Health ~ Medical And Health Sciences ~ Clinical Medicine ~ Otolaryngology - ENT surgery
Professional Membership
1999 - 2011: Member of Profesional Body / Association, Malaysian Medical Association
2008 - 2010: Member of Profesional Body / Association, Asean Sleep Surgical Society
2008 - 2035: Member of Profesional Body / Association, Malaysian Society of Otolaryngologist-Head and Neck Surgeon life member
2010 - 2032: Member of Profesional Body / Association, National Specialist Registry (Otolaryngologist)
2011 - 2011: Member of Profesional Body / Association, Islamic Medical Association Malaysia Life member
Research Projects
Completed
| | |
| --- | --- |
| 2012 - 2015 | Predictors of peri-operative complications following single or combination nasal-palatopharyngeal surgery for severe obstructive sleep apnea |
| 2010 - 2011 | Contrecoup Injury in Traumatic Temporal Bone Fracture |
| 2010 - 2012 | Reliability and Validity of Malay version LPR HR-QOL Questionnaire. |
| 2008 - 2011 | Assorciation between Obstructive Sleep Apnea and Young Hypertension: A Prospective Study |
On-Going
| | |
| --- | --- |
| 2023 - Present | Pneumococcal Carriage and Serotype Distribution in Children with Otitis Media in Malaysia |
| 2012 - Present | Clinical Atlas of ENT Problems |
| 2011 - Present | RU 2011 -Evaluation of finding with High Resolution Endoscopic System (HRES) in patient with Laryngopharyngeal Reflux Disease (LPRD) in The Development of Glottic Cancer : A pilot study. |
| 2011 - Present | RU 2011 -Recurrence post endoscopic Sinus Surgery for Chronic Rhinosinusitis with nasal polyps: What are the influencing factors? |
| 2008 - Present | Evaluation and Management of Laryngopharyngeal Reflux Disease |
Award & Recognition
| | | |
| --- | --- | --- |
| 30 Nov, 2014 | Bronze medal in i-Inova 14 Ekspo Inovasi Islam 1436H - Ministry of Science, Technology, Innovation | National |
| 15 May, 2013 | Silver medal best presenter award - Asian Paediatric Otolaryngology Society | International |
| 01 May, 2013 | IIUM Quality Research Awards- Health and Sciences category - IIUM | University |
Publications
Article
| | |
| --- | --- |
| 2022 | A case report of complete cricotracheal separation: an experience from the east coast of Malaysia. Journal of Trauma and Injury, 35 (4) pp. 282-286 |
| 2020 | Prevalence of high risk for obstructive sleep apnoea and its risk factors among adults attending government primary health clinics in Kuantan. IIUM Medical Journal Malaysia, 20 (1) pp. 83-89 |
| 2018 | Editorial: Obstructive sleep apnea: the 'noisy' killer. International Medical Journal Malaysia, 17 (3) pp. 1-2 |
| 2018 | Obstructive sleep apnea: the 'noisy' killer. International Medical Journal Malaysia, 17 (3) pp. 1-2 |
| 2018 | Pott's puffy tumour secondary to frontal sinusitis. Pediatria i Medycyna Rodzinna" (Pediatr Med Rodz), 14 (3) pp. 327-330 |
| 2017 | Association between severity of obstructive sleep apnea and number and sites of upper airway operations with surgery complications. JAMA Otolaryngology - Head and Neck Surgery, 143 (3) pp. 239-246 |
| 2017 | Bezold's abscess: a rare complication of acute otitis media. Malaysian Family Physician, 12 (2) pp. 26-68 |
| 2017 | Bilateral sinonasal inverted papilloma: case report and literature review. International Medical Journal, 24 (5) pp. 422-424 |
| 2017 | Penetrating large retro-orbital foreign body -fishing sinker: removal via endoscopic transnasal approach. International Medical Journal, 24 (4) pp. 352-353 |
| 2017 | Recurrent nasopharyngeal carcinoma with a rare presentation of anterior chest wall swelling. International Medical Journal, 24 (4) pp. 354-355 |
| 2016 | Technical considerations in the surgical management of external laryngotracheal: surgical outcomes. International Medical Journal Malaysia, 15 (2) pp. 7-12 |
| 2016 | Thoracic wall metastases from nasopharyngeal carcinoma in a teenage boy: a case report. Egyptian Journal of Ear, Nose, Throat and Allied Sciences, () pp. |
| 2015 | Dangers of obstructive sleep apnea . New Straits Times, () pp. |
| 2015 | The yield of flexible airway endoscopy in infants and children with severe airway problems under a physician–surgeon combined-care setting: Our experience from 121 procedures. Clinical Otolaryngology, 40 (1) pp. 52-56 |
| 2014 | A simple, safe and effective surgical technique for the treatment of post-traumatic parotid sialocoele. Malaysian Journal of Medical Sciences , 21 (1) pp. 72-74 |
| 2014 | An outcome of surgically treated head and neck cancer in one of the tertiary referral center in the East Coast of Malaysia: a 6-year retrospective analysis. Malaysian Journal of Medical Sciences , 21 (4) pp. 28-36 |
| 2014 | Pilomatrixoma: a diagnostic pitfall on fine-needle aspiration cytology of benign 'neck metastases'. International Medical Journal Malaysia, 13 (2) pp. 63-66 |
| 2013 | Ingestion of honey improves the symptoms of allergic rhinitis: Evidence from a randomized placebo-controlled trial in the East Coast of Peninsular Malaysia. Annals of Saudi Medicine, 33 (5) pp. 469-475 |
| 2013 | Relapsing polychondritis: A rare cause of sudden severe sensorineural hearing loss . Brunei International Medical Journal, 9 (3) pp. 185-190 |
| 2012 | ENT primary care update 2012, Pahang. Berita MMA, 42 (2) pp. 36 |
| 2012 | Infant with a sudden, large, post-extubation subglottic cyst. Malaysian Journal of Medical Sciences , 19 (4) pp. 85-88 |
| 2012 | Luc's Abscess: a reminder of a potential complication of otitis media. Brunei International Medical Journal, 8 (5) pp. 261-264 |
| 2012 | Patterns of intracranial hemorrhage in petrous temporal bone fracture. Auris Nasus Larynx, 39 (2) pp. 151-155 |
| 2012 | Surgery for massive paediatric head and neck Neurofibroma: two case reports. International Medical Journal Malaysia, 11 (2) pp. 54-57 |
| 2012 | The Association Between Sleep Apnea and Young Adults With Hypertension. Laryngoscope, 122 (10) pp. 2337-2342 |
| 2011 | Comparison of serum specific IgE with skin prick test in the diagnosis of allergy in Malaysia. Medical Journal of Malaysia, 66 (3) pp. 202-206 |
| 2011 | Contrecoup injury in patients with traumatic temporal bone fracture. The Journal of Laryngology and Otology, 125 (8) pp. 781-785 |
| 2010 | Bilateral vocal cord palsy as a sole presentation of acquired syphilis. Malaysian Journal of Medical Sciences , 17 (2) pp. 56-60 |
| 2010 | Clinical features of allergic rhinitis and skin prick test analysis based on the ARIA classification: a preliminary study in Malaysia. Annals Academy of Medicine Singapore, 39 (8) pp. 619-624 |
| 2010 | Head and neck follicular dendritic cell sarcoma: disease associations and treatment review. Medical Journal of Malaysia, 65 (1) pp. 77-79 |
| 2010 | Kuantan biggest morning tea: a charity event to support the hearing impaired society . Berita MMA, 40 (9) pp. 42 |
| 2010 | Management of severe subglottic stenosis secondary to trauma: case to case comparison of resection anastomosis versus cartilage augmentation. Medical Journal of Malaysia, 65 (2) pp. 157-159 |
| 2010 | Phonophobia and hyperacusis: practical points from a case report. Malaysian Journal of Medical Sciences, 17 (1) pp. 49-51 |
| 2010 | Predicting safe tonsillectomy for ambulatory surgery. Auris Nasus Larynx, 37 (2) pp. 185-189 |
| 2008 | Head injury with temporal bone fracture: one year review of case incidence, causes, clinical features and outcome. Medical Journal of Malaysia, 63 (5) pp. 373-376 |
| 2008 | Paediatric airway reconstruction: a preliminary study. Medical Journal of Malaysia, 63 (5) pp. 369-372 |
| 2008 | Prevalence of snoring and craniofacial features in Malaysian children from hospital-based medical clinic population. Sleep and Breathing, 12 (3) pp. 269-274 |
| 2008 | Removal of extensive maxillary dentigerous cyst via a Caldwell-Luc procedure. Archives of Orofacial Sciences, 3 (2) pp. 48-51 |
| 2007 | Isolated facial palsy due to intra-aural tick (ixodoidea) infestation. Archives of Orofacial Sciences, 2 (1) pp. 51-53 |
| 2007 | Transnasal endoscopic medial maxillectomy: changing trend in the management of sinonasal inverted papilloma, report of two cases. International Medical Journal Malaysia, 6 (1) pp. (1-7) |
Conference or Workshop Item
| | |
| --- | --- |
| 2019 | Prevalence of risks for obstructive sleep apnoea and its risk factors among adults attending government primary health clinics in Kuantan. In: Medical Research Symposium 2019, |
| 2016 | Predictors of perioperative complications following single or combination nasal palatopharyngeal surgery for severe obstructive apnea. In: Medical Research Symposium & Pacific Partnership in conjunction with Kuantan Research Day 2016, |
| 2016 | Roles of benzydamine and cetylpyridinium in acute tonsillitis and acute pharyngitis: the optimum aproach. In: Optimising Patient Outcomes in Primary Care: Respiratory and Infectious Disease, |
| 2015 | Common paediatric neck mass. In: Head & Neck Workshop 2015, |
| 2015 | Endoscopic pathology of the larynx. In: The First Pahang Upper Airway Endoscopic Workshop for General Practitioners, |
| 2015 | Factors affecting perioperative complications in upper airway surgery for obstructive sleep apnea. In: 16th Asean ORL-HNS Congress, |
| 2015 | Paediatric ENT- Upper respiratory tract disorder. In: 5th Annual Scientific Meeting and Regional Medical Updates, |
| 2015 | Paediatric tracheostomy. In: Tracheostomy Care Course , |
| 2015 | Perioperative complications following single or combination upper airway surgery for obstructive sleep apnea. In: Worldsleep 2015-The 7th World congress of The World Sleep Federation, |
| 2014 | Outcome from the combined physician-surgeon diagnostic flexible airway endoscopy protocol for paediatric patients with severe airway problems. In: 12th International Congress of the European Society of Paediatric Otorhinolaryngology, |
| 2013 | Diagnostic flexible airway endoscopy in paediatric intensive care setting : an analysis of 109 examinations in HTAA, Kuantan. In: 4th Asian Paediatric Otorhinolaryngology Congress 2013, |
| 2013 | Inventing and validating questionnaires Muslim Doctor Questionnaire (MDQ) & Muslim Medical Student Questionnaire (MMSQ) among the population of muslim doctors and students in Malaysia. In: IIUM Research, Innovation & Research Exhibition 2013, |
| 2012 | Functional anatomy of the airway. In: 2nd IIUM Airway Management Scientific Meeting 2012, |
| 2012 | Getting started in research: developing research ideas & how to do literature search. In: CRC HTAA Monthly Talk On Research, |
| 2012 | How to write part 1: writing title, abstract, introduction . In: Annual Scientific Writing Workshop for Healthcare Practitioners 2012, |
| 2012 | Infant with sudden, large, post-extubation subglottic cyst. In: Laryngology2012: Cutting edge laryngology for 21st century, |
| 2012 | Screening for sleep apnea in the young hypertensive: evidence from a case-control study in Malaysia. In: 4th Malaysian International ORL-HNS Congress & Inaugural ASEAN Sleep Congress, |
| 2012 | The association between sleep apnea and young adult with hypertension: a case-control study in Malaysia. In: X World Congress on Sleep Apnea (ROMA 2012), |
| 2011 | Contrecoup injury in traumatic temporal bone fracture . In: The 14th Asean ORL- Head & Neck congress,, |
| 2010 | Intracranial Hemorrhage in traumatic temporal bone fracture: a single institutional study in Malaysia. In: MSO-HNS 30th AGM and 2nd International Otorhinolaryngology Head And Neck Conference, , |
| 2009 | Prevalence of snoring in Malaysian children and their craniofacial features from cephalometric study. In: 9th World Congress on Sleep Apnea (WCSA2009), Seoul, Korea, |
| 2008 | Paediatric airway reconstruction: experience from seven cases. In: 7th European Laryngological Society Congress 2008, |
Monograph