Staff Directory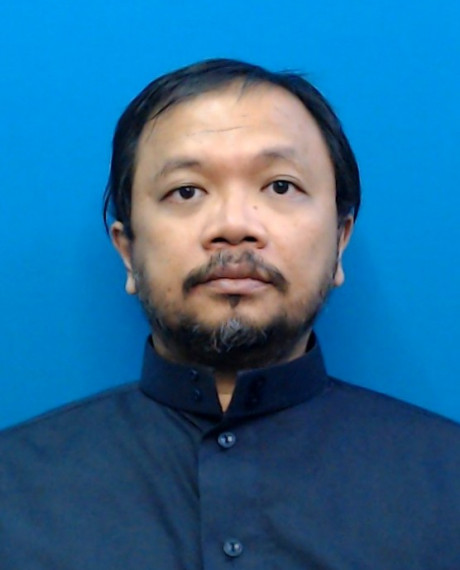 Academic Qualification
Ph.D in Fiqh - Doctor of Philosophy, International Islamic University Malaysia
Master in Islamic Revealed Knowledge & Heritage - Masters Degree, International Islamic University Malaysia
Bachelor in Islamic Revealed Knowledge & Heritage - Bachelor Degree, International Islamic University Malaysia
Muhammad Laeba (Assoc. Prof. Dr.)
Associate Professor
IIUM Gombak Campus
AHMAD IBRAHIM KULLIYYAH OF LAWS
---
Expert Profile
Dr Muhammad Laeba is an Associate Professor in the Department of Islamic Law, Ahmad Ibrahim Kulliyyah of Laws. He joined the university in December 2007. He obtained his first degree in Fiqh and Usul al-Fiqh from the IIUM in 2001, obtained his Master, and Ph.D in Fiqh and Usul al-Fiqh from IIUM.
From 2010, he has served as a committee member of Kulliyyah Postgraduate Committee and since 2009, he has been a committee member of Islamic Enrichment Unit. He also sat in various committees at Kulliyyah level.
In 2011 he was appointed an Editor of Al-Nur Journal of the Graduate School, Fattani University.
Area of Specialisation
Humanities ~ Humanities ~ Religious Studies ~ Islamic Studies
Economics, Business And Management ~ Economics, Business And Management ~ Islamic Finance ~ Other Islamic Finance n.e.c. - Islamic Law Islamic Finance
Teaching Responsibilities
| | |
| --- | --- |
| ADMINISTRATIVE LAW | 2016/2017 |
| AL-FIQH AL-MUQARAN FI AL-AHWAL AL-SHAKHSIYYAH (COMPARATIVE FIQH) | 2022/2023 2021/2022 |
| AL-SIYASAH AL-SHAR'IYYAH (ARABIC) | 2016/2017 |
| AL-TASHRI' AL-JINA'I AL-ISLAMI I (ISLAMIC CRIMINAL LAW I ) | 2022/2023 |
| AL-TASHRI' AL-JINA'I AL-ISLAMI II (ISLAMIC CRIMINAL LAW II) | 2022/2023 2021/2022 |
| COMMUNICATION LAW AND ETHICS | 2015/2016 |
| COMPARATIVE LAW | 2019/2020 |
| FIQH AL-IBADAT (JURISPRUDENCE OF WORSHIPS) | 2022/2023 |
| FIQH AL-MUQARAN FI AL-AHWAL AL-SHAKHSIAH I | 2020/2021 2019/2020 2018/2019 2017/2018 2016/2017 2015/2016 2014/2015 2013/2014 |
| FIQH AL-MUQARAN FI AL-AHWAL AL-SHAKHSIAH I (ARABIC) | 2020/2021 |
| FIQH IBADAH (ARABIC) | 2019/2020 |
| FOUNDATIONS OF INTERNATIONAL LAW | 2017/2018 |
| ISLAMIC CRIMINAL LAW I (ARABIC) | 2016/2017 |
| ISLAMIC CRIMINAL LAW II (ARABIC) | 2020/2021 2019/2020 2018/2019 2017/2018 2016/2017 2015/2016 2014/2015 2013/2014 2012/2013 2011/2012 2010/2011 2009/2010 2008/2009 2007/2008 |
| ISLAMIC FINANCIAL & BANKING TRANSACTIONS (ARABIC) | 2016/2017 2011/2012 |
| ISLAMIC LAW OF BANKING AND TAKAFUL | 2016/2017 |
| LAW RESEARCH METHODOLOGY | 2021/2022 2020/2021 2018/2019 2017/2018 2016/2017 2010/2011 |
| QURANIC AYAT & HADITH ON LAW I (ARABIC) | 2009/2010 |
| QURANIC AYAT & HADITH ON LAW II (ARABIC) | 2012/2013 2011/2012 2010/2011 2009/2010 |
| QURANIC AYAT & HADITH ON LAW V (ARABIC) | 2008/2009 2007/2008 |
| TRANSACTIONS IN ISLAMIC LAW II (ARABIC) | 2008/2009 |
| USUL AL FIQH I(ARABIC) | 2007/2008 |
| USUL AL FIQH II | 2016/2017 |
Research Projects
Completed
| | |
| --- | --- |
| 2021 - 2022 | Developing a maqasid based legal framework for temporary waqf in Malaysia |
| 2016 - 2019 | Endowment Sukuk and their Role in Financing of the Field of Education |
| 2013 - 2017 | Transactions Involving Possessor of Unlawful Wealth under Islamic Law: A Legal Guideline for Islamic Banking and Finance in Malaysia |
| 2012 - 2013 | The Experience of Takaful Industry In Thailand : Muang Thai Takaful Model (Arabic) |
| 2010 - 2011 | The Trial of Islamic Banking Industry in Thailand: Origin, Evolution and Challenges |
| 2009 - 2010 | Ulama Alafatani (Arabic) Change of Title The Role of Ulama Fatani is Spreading Islam & Peace in South of Thailand through the Religious insitutions (Arabic) |
| 2009 - 2011 | Islam the Relation between Maqasid Thought and Reasoning in Usul: A Study of Islamic Criminal Legislation (Arabic) |
| 2008 - 2010 | The Role of Islamic Oversight Body (Sharea'a Advisor) in Islamic Banking and Cooperative Insurance Companies: Malaysia Model (in Arabic) |
| 2008 - | Islam Hadhari Approach: A Maqasid Perspective (Arabic) |
On-Going
| | |
| --- | --- |
| 2016 - Present | Provisions of Surplus Insurance in the Takaful Companies in Saudi Arabia |
Award & Recognition
| | | |
| --- | --- | --- |
| 02 Dec, 2021 | Best Paper Award - 9th Global Waqaf Conference 2021 | International |
| 09 Jul, 2020 | TOP 30 CONTRIBUTORS TO IIUM'S RESEARCH PERFORMANC - International Islamic University Malaysia | University |
Publications