Staff Directory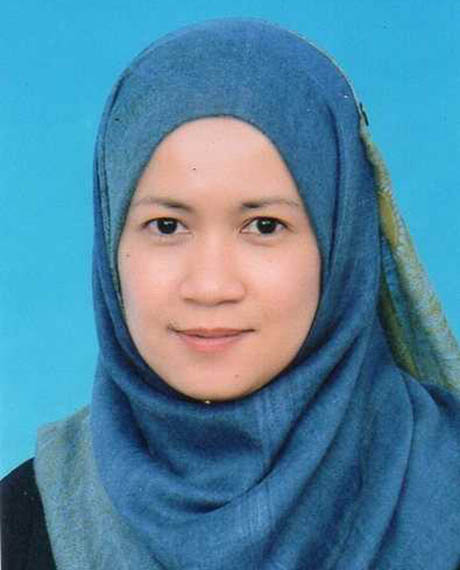 Academic Qualification
TESL - Masters Degree, Universiti Kebangsaan Malaysia (UKM)
TESOL - Bachelor Degree, University of Warwick
Zaidatul Akmal Binti Abdul Hamid
CELPAD Lecturer
IIUM Gambang Campus
CENTRE FOR LANGUAGES AND PRE-UNIVERSITY ACADEMIC DEVELOPMENT
---
zaidatulakmal@iium.edu.my
2708
Expert Profile
Zaidatul Akmal Abd Hamid holds a Master's degree in TESL from UKM and is currently pursuing her Ph.D (TESL) in IIUM. She has participated in and presented papers at international conferences and currently, her research interest is on hypertext reading and metacognition.
Zaidatul started her career as an English teacher in MRSM Kuala Klawang, Negeri Sembilan in 2001 and joined IIUM in 2008 as a CELPAD teacher.
For the past seven years, Zaidatul has held several administrative positions at CELPAD. Presently, she is the Coordinator of Languages at the Centre for Foundation Studies (Gombak).
Area of Specialisation
Social Science ~ Social Science ~ Education ~ Language Literacy (Including English (TESOL, ESL, TEFL) and other Languages) - ESL, CALL, Reading
Teaching Responsibilities
| | |
| --- | --- |
| ENGLISH LANGUAGE 3 | 2014/2015 2013/2014 2011/2012 |
| ENGLISH LANGUAGE 4 | 2014/2015 2013/2014 2012/2013 |
| ENGLISH LANGUAGE 5 | 2015/2016 2011/2012 2010/2011 |
| ENGLISH LANGUAGE 6 | 2016/2017 2015/2016 2014/2015 2013/2014 2012/2013 2011/2012 2010/2011 |
| ENGLISH LANGUAGE 3 | 2018/2019 2016/2017 |
| ENGLISH LANGUAGE 4 | 2018/2019 2016/2017 |
| ENGLISH LANGUAGE 5 | 2019/2020 2018/2019 |
| ENGLISH LANGUAGE 6 | 2019/2020 2018/2019 2017/2018 2016/2017 |
| ENGLISH LANGUAGE II | 2017/2018 |
| ENGLISH LANGUAGE III | 2017/2018 2009/2010 2008/2009 |
| ENGLISH LANGUAGE IV | 2017/2018 2009/2010 2008/2009 |
| ENGLISH LANGUAGE V | 2010/2011 2009/2010 2008/2009 |
| ENGLISH LANGUAGE VI | 2009/2010 2008/2009 |
| ENGLISH LEVEL IV | 2021/2022 |
| ENGLISH LEVEL V | 2022/2023 |
| ENGLISH LEVEL VI | 2022/2023 2021/2022 |
| EPT EXIT | 2021/2022 |
| EPT EXIT (LEM0754) | 2022/2023 |
| EPT EXIT (LEM0764) | 2022/2023 |
| GRAMMAR & WRITING | 2010/2011 |
| READING | 2009/2010 |
Research Projects
Completed
| | |
| --- | --- |
| 2010 - 2011 | Development and evaluation of a courseware - (prototype of English grammar self revision courseware) |
On-Going
Publications