Staff Directory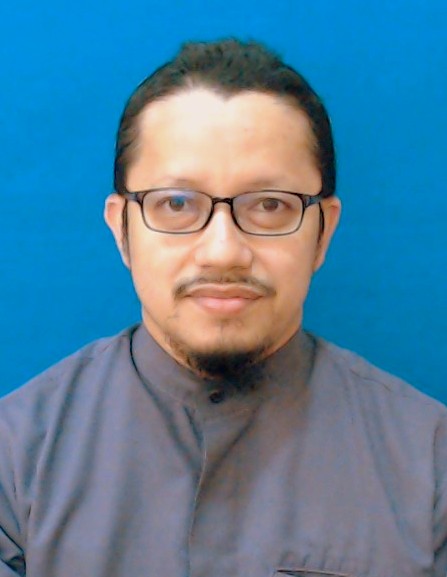 Academic Qualification
Doctor of Philosophy (Integrated Biology- Neurosciences) - Doctor of Philosophy, University of Glasgow
Master of Science in Human Anatomy - Masters Degree, University of Dundee
Bachelor of Medicine and Bachelor of Surgery - Bachelor Degree, International Islamic University Malaysia
Che Anuar Bin Che Mohamad (Dr.)
Assistant Professor
IIUM Kuantan Campus
KULLIYYAH OF PHARMACY
---
Expert Profile
Che Anuar Che Mohamad obtained his Bachelor of Medicine and Bachelor of Surgery (MBBS) from the Kulliyyah of Medicine, International Islamic University Malaysia (IIUM) in 2006. He started his service as a housemanship officer (HO) in 2006 in Hospital Sultanah Bahiyah, Alor Star, Kedah. He successfully completed his housemanship training in Paediatrics, Obstetrics & Gynaecology (OnG), and Surgical Departments within the first year of his training, then moved to Kangar to continue working and completed his training in Internal Medicine and Orthopaedics Departments at Hospital Tuanku Fauziah, Kangar, Perlis. He is a fully registered member of the Malaysian Medical Council (MMC).
He joined Kulliyyah of Pharmacy, IIUM as a Trainee Lecturer in 2008 and went to Dundee, United Kingdom a few months later to pursue in Master's degree in Human Anatomy (MSc). He managed to obtain his Master's degree in 2009 and subsequently started his Ph.D at the University of Glasgow. He completed his Ph.D in Integrated Biology (Neuroscience) with his thesis "Human Embryonic Stem Cell-Derived Mesenchymal Stem Cells as a Therapy for Spinal Cord Injury". Upon completion of his Ph.D in 2014, he returned to Malaysia to serve at the Kulliyyah of Pharmacy, IIUM.
Presently, Dr Che Anuar is an anatomy lecturer at the Department of Basic Medical Sciences and has also been promoted to Assistant Professor at the Kulliyyah of Pharmacy, since October 2014.
Area of Specialisation
Medical And Health ~ Medical And Health Sciences ~ Anatomy ~ Other Anatomy n.e.c.
Research Projects
Completed
| | |
| --- | --- |
| 2018 - 2021 | A Research on Water Mist Spray Application as Novel Muslim Technoscape Globalization |
| 2018 - 2021 | EFFECT OF TRIHONEY ON HYPERCHOLESTEROLEMIA-INDUCED MALE REPRODUCTIVE HORMONAL DISTURBANCE IN RABBIT MODEL |
| 2016 - 2017 | Kajian Berkenaan Isu-Isu Etika dan Hukum Berkaitan Pengakhiran Hayat (End of Life) di Dalam Konteks Malaysia |
On-Going
| | |
| --- | --- |
| 2021 - Present | Substance Use Disorders and Behavioural Addiction: An Integrated Approach |
| 2018 - Present | An Implementation of The Maqasidi Approach of End Life Care |
| 2014 - Present | The Role of Renin-Angiotensin System in the Pathogenesis of Perinatal Programming of Hypertension |
Publications
Article
| | |
| --- | --- |
| 2023 | Malaysia needs stricter regulation of the genetic testing of embryos. The Star, 14 March 2023 () pp. |
| 2023 | Malaysia perlu wujudkan peraturan lebih ketat dalam ujian genetik, pemilihan embrio IVF. MalaysiaGazette, 20 Mar 2023 () pp. |
| 2023 | Product liability law: producer's liability for harmful cosmetic products. Malaysian Journal of Social Sciences and Humanities, 8 (5) pp. 1-11 |
| 2023 | Should Malaysian Muslim women undergo egg freezing overseas?. Ova, () pp. 1-17 |
| 2021 | Experiential education as a strategy to preserve Maqasid Al-Shariah by identifying and addressing stigmatic views held by pharmacy students of patients with substance use disorders. Journal of Pharmacy, 1 (1) pp. 1-7 |
| 2021 | Honey and its role in Medical disorders. Bulletin of Environment, Pharmacology and Life Sciences, 10 (3) pp. 250-256 |
| 2021 | Honey improves sperm parameters in high cholesterol diet-fed male rabbits. ASM Science Journal, 15 () pp. 1-10 |
| 2021 | Palliative care and hospice care from the perspective of the maqasid sharī'ah. Al-Risalah: Journal of Islamic Revealed Knowledge and Human Sciences (ARJIHS), 5 (2) pp. |
| 2020 | Anti-inflammatory effects of trihoney in hypercholesterolemic atherosclerotic rabbits: a comparative study with atorvastatin. Malaysian Journal of Medicine and Health Sciences, 16 (2) pp. 230-236 |
| 2020 | Effect of trihoney (a mixture of trigona, mellifera and tualang) on male reproductive hormones and insulin resistance in hypercholesterolaemic rabbits. International Medical Journal Malaysia, 19 (3) pp. 21-29 |
| 2020 | Hepatoprotective effects of a novel Trihoney against Nonalcoholic Fatty Liver Disease: A comparative study with Atorvastatin. The Scientifiec World Journal, 2020 () pp. 1-14 |
| 2020 | Hepatoprotective effects of a novel trihoney against nonalcoholic fatty liver disease: a comparative study with atorvastatin. The Scientific World Journal, () pp. 1-14 |
| 2020 | Male infertility: evaluation and treatment. International Medical Journal Malaysia (IMJM), 19 (3) pp. 92-98 |
| 2020 | Muslims responses to pandemics: lessons from the best generation. International Medical Journal Malaysia, 19 (2) pp. 21-26 |
| 2020 | Trihoney ameliorates hypercholesterolemia-induced epididymal histopathological changes in male rabbits. Asia-Pacific Journal of Molecular Biology and Biotechnology, 28 (1) pp. 90-100 |
| 2020 | Trihoney improves testicular weight change and histopathological alterations in hypercholesterolemic rabbits. Asia-Pacific Journal of Molecular Biology and Biotechnology, 28 (3) pp. 75-87 |
| 2020 | Trihoney reduces lipid peroxidation and enhances antioxidant enzyme activities in hypercholesterolaemic atherosclerotic rabbits. International Food Research Journal, 27 (3) pp. 568-575 |
| 2020 | Trihoney suppresses soluble adhesion molecules (ICAM-1 and VCAM-1) in hypercholesterolemic atherosclerotic rabbits: a comparative study with atorvastatin. Sains Malaysiana, 49 (6) pp. 1313-1322 |
| 2020 | Your body has a right over you. @halal, March-April () pp. 10 -12 |
| 2019 | Hypocholesterolemic and anti-inflammatory effects of trihoney in hypercholesterolemic rabbit model. International Journal of Allied Health Sciences, 3 (3) pp. 846-846 |
| 2019 | Optimization of hyperglycemic induction in zebrafish and evaluation of its blood glucose level and metabolite fingerprint treated with psychotria malayana Jack Leaf extract. Molecules, 24 (8) pp. 1-22 |
| 2019 | Trihoney ameliorates oxidative stress in atherosclerotic aorta. International Journal of Allied Health Sciences, 3 (3) pp. 767-767 |
| 2018 | Anatomy of musculoskeletal system in the light of the Qur'an and hadith. International Medical Journal of Malaysia, 17 (Special Issue 1) pp. 97-103 |
| 2018 | Ethical justification in medical futility and advanced medical directive from the Islamic perspective. International Medical Journal Malaysia, 17 (Supplementary 1) pp. 72 |
| 2018 | Stem cells research: therapeutic potentials and ethical issues from Islamic perspective. The International Medical Journal Malaysia (IMJM), 17 (Special Issue 1) pp. 65-69 |
| 2018 | The formulation of classification for Islamization in medicine: review on 15 Years of publications from Kulliyyah of Medicine. International Medical Journal Malaysia, 17 (Special Issue 1) pp. 43-48 |
| 2017 | The use of venom and venom-derived products in medicine and cosmetics: the ethical issues from Islamic perspective. International Medical Journal Malaysia, 17 (Special Issue 1) pp. 1-6 |
| 2015 | The study on range of motion of hip and knee in prayer by adult Muslim males. A preliminary report. International Medical Journal Malaysia, 14 (1) pp. 49-58 |
Conference or Workshop Item
| | |
| --- | --- |
| 2021 | A Qualitative Study on the Ethical Issues and Islamic Rulings in End of Life Care. In: 3rd World Congress on Integration and Islamicisation 2021, |
| 2019 | Medical futility: a major ethical issue in end of life care: an outlook from medical and Islamic legal rulings. In: Persidangan Nusantara Ke 3- Isu- isu Perubatan Menurut Perspektif Islam, |
| 2019 | Protective effect of Trihoney against Hypercholesterolemia-induced abnormalities in sperm quality parameters.. In: Persidangan Nusantara Ke 3- Isu- isu Perubatan Menurut Perspektif Islam, |
| 2018 | The effects of low and high salt intake during pregnancy on the development of the offspring's kidney in sprague-dawley rats. In: Malaysian Society of Hypertension 15th Annual Scientific Meeting (MSH 2018), |
| 2016 | Bridging the Islamic concept of parahuman force in managing the patient with mental health disorders. In: 2nd World Congress on Integration and Islamicisation: Focus on Medical and Healthcare Science (2WCII 2016), |
| 2016 | Health benefits and nutritional information of Asian Muslim halal food spices. In: 2nd World Congress on Integration and Islamicisation: Focus On Medical and Health Care Sciences, |
| 2016 | Integrating Fiqh evidences in the recommendation for management of diabetes during Ramadan. In: 7th MEMS Annual Congress, |
| 2016 | Islamic medical education revisited: conceptual and practical aspects. In: Kuala Lumpur International Islamic Studies & Civilisations Conference 2016, |
| 2016 | The anatomy of the musculoskeletal system in the light of Al Quran and hadith. In: 2nd World Congress on Integration and Islamicisation: Focus on Medical and Healthcare Science (2WCII 2016), |
| 2015 | A review on the applications of rukhsoh in medical practices. In: 2nd International Conference on the Qur'an and Sunnah (ICQS2), |
| 2015 | Effects of high and low maternal dietary sodium intake during pregnancy on the offsprings' glomerular number in rats. In: 29th Scientific Meeting of Malaysian Society of Pharmacology and Physiology (MSPP), |
| 2014 | The effect of body mass index (BMI) on the performance in prayer by Muslims : preliminary report of the study on range of motion of the hip and knee. In: International Health Conference IIUM 2014, |
Book
Book Section