Staff Directory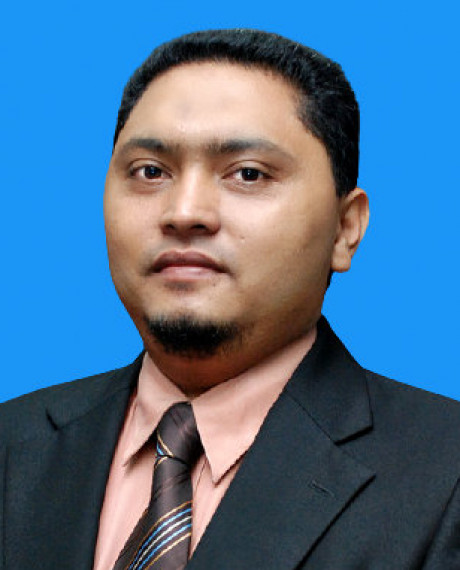 Academic Qualification
Economics - Doctor of Philosophy, International Islamic University Malaysia
Business Administration - Masters Degree, International Islamic University Malaysia
Finance and Accounting - Bachelor Degree, Salford University
Mohd Mahyudi Bin Mohd Yusop (Assoc. Prof. Dr.)
Associate Professor
IIUM Gombak Campus
KULLIYYAH OF ECONOMICS AND MANAGEMENT SCIENCES
---
Expert Profile
Mohd Mahyudi bin Mohd Yusop obtained BSc. (Hons) in Accounting and Finance from the University of Salford, UK; before completing his post-graduate degrees namely MBA, specialising in Islamic Banking and Finance; and PhD. Economics at IIUM. Upon completion of his PhD., he took up a senior lecturer position at the School of Management, University of Science, Malaysia. In December 2008, he joined the Kulliyyah of Economics and Management Sciences (KENMS), International Islamic University Malaysia (IIUM).
At the KENMS, he has held the Islamization Coordinator position. He also teaches subjects related to Islamic economics. His research works fall under the project of Islamizing the discipline of economics. Other than several journal articles published in reputable journals such as Humanomics and Intellectual Discourse, he has co-edited two books entitled "Zakat and Its Poverty Alleviation Goal" and "Islamic Economics Education in Southeast Asian Universities". He also assists in reviewing submissions to the International Journal of Economics, Management and Accounting.
Presently Dr. Mohd Mahyudi is an Assistant Professor at the Department of Economics.

Area of Specialisation
Economics, Business And Management ~ Economics, Business And Management ~ Economics/Applied Economics ~ Islamic Economics - Zakat, Islamic Banking and Finance, Islamic Economics Thought and Policy Analysis
Economics, Business And Management ~ Economics, Business And Management ~ Islamic Finance ~ Other Islamic Finance n.e.c.
Humanities ~ Humanities ~ Philosophy ~ Islamisation of Knowledge - Islamization of knowledge
Teaching Responsibilities
| | |
| --- | --- |
| BUSINESS MATHEMATICS | 2015/2016 2011/2012 2009/2010 2008/2009 |
| FOUNDATION OF ISLAMIC ECONOMICS | 2022/2023 2021/2022 2020/2021 2019/2020 2018/2019 2017/2018 2016/2017 2015/2016 2013/2014 2012/2013 2011/2012 2010/2011 2009/2010 |
| HISTORY OF ISLAMIC ECONOMICS THOUGHT | 2019/2020 2018/2019 2017/2018 2016/2017 |
| INTERMEDIATE MACROECONOMICS II | 2008/2009 |
| INTRODUCTORY ECONOMICS FOR ENGINEERING | 2012/2013 |
| ISLAMIC ECONOMICS | 2010/2011 |
| ISLAMIC ECONOMICS THOUGHT | 2022/2023 2021/2022 2020/2021 2019/2020 2018/2019 2017/2018 2016/2017 2015/2016 2010/2011 |
| ISSUES IN ISLAMIC ECONOMICS | 2013/2014 2012/2013 2011/2012 2010/2011 |
| MONEY AND BANKING | 2013/2014 |
| PRACTICAL TRAINING(BECS) | 2022/2023 |
Research Projects
Completed
| | |
| --- | --- |
| 2016 - 2018 | The Concept of Universal Man as the New Economic Man for Islamic Economic |
| 2013 - 2022 | Socio Economic Impact of Shari'ah Compliant Hospitality and Services on Malaysia and Muslim Communities |
| 2011 - 2014 | Growth, Distribution and Volatility of Income in An Interest and Non-Interest Based Economy: Agent Based Modeling (ABM) Approach |
| 2011 - 2013 | Zakat On Poverty Eardication (KVC Edited Book Project 2011) |
| 2010 - 2011 | General Survey of Potential Research in Studies on Zakat |
| 2010 - 2011 | General Survey of Potential Research Studies on Maqasid Al-Shari'ah and Its Application to Islamic Economics and Finance |
| 2010 - 2011 | General Survey of Potential Research in Awqaf Studies |
| 2010 - 2011 | A Survey on the Motivations of IIUM Staff towards Payment of Zakat on Income |
On-Going
| | |
| --- | --- |
| 2019 - Present | Review of Influential Works in Islamic Economics |
Publications
Article
| | |
| --- | --- |
| 2021 | The moral economy and Islamic economics: how does 'universal man' enter future discourse?. International Journal of Economics, Management and Accounting, 29 (2) pp. 361-379 |
| 2019 | The ends of Islamic economics from the perspective of homo economicus and homo Islamicus: a critical study. Adzkiya: Jurnal Hukum dan Ekonomi Syariah, 7 (1) pp. 1-19 |
| 2018 | Method and substance of Islamic economics revisited. Journal of King Abdul Aziz University Islamic Economics (JKAU), 31 (2) pp. 33-50 |
| 2017 | Rethinking the structure of Islamic economics science: The universal man imperative. International Journal of Economics, Management and Accounting, 25 (2 (Special Issue)) pp. 227-251 |
| 2016 | Rethinking the concept of economic man and its relevance to the future of Islamic economics. Intellectual Discourse, 24 (1) pp. 111-132 |
| 2015 | 'True man': the true economic man for Islamic economics. Global Journal Al-Thaqafah, 5 (2) pp. 63-72 |
| 2015 | Reviving the Islamic economic system through shariah-based public policy. Humanomics, 31 (4) pp. 415-429 |
| 2012 | A technical note on the derivation of Zakat Effectiveness Index (ZEIN). International Journal of Economics, Management and Accounting, 20 (1) pp. 75-86 |
| 2011 | Seksualiti merdeka and the social cost of sidelining moral vanguards. Harakah Daily, () pp. |
| 2010 | Wake up Malaysia, it's time to play the beyond GDP game!. The Malaysian Insider, () pp. |
| 2009 | It's a bird, it's a plane .. no, it's George Soros'.. Malaysiakini, () pp. |
| 2009 | Plan's strength depends on implementation. The Star, () pp. |
Conference or Workshop Item
Book
Book Section
| | |
| --- | --- |
| 2020 | Islamic economics as an integrated social science: novel ideas on its foundations. In: Routledge, ISBN: 978-0-367-33613-4, pp. 134-158 |
| 2020 | Islamic economics as an integrated social science: novel ideas on its foundations. In: Routledge, ISBN: 978-0-367-33613-4, pp. 134-158 |
| 2015 | Zakat Recipients' Satisfaction on Housing Programme. In: IIUM Press, ISBN: 9789674180119, pp. 154-179 |
| 2015 | Zakat Recipients' Satisfaction on Housing Programme. In: IIUM Press, ISBN: 9789674180119, pp. 154-179 |
| 2013 | Islamic economics education in Southeast Asian universities: an introduction. In: Centre for Islamic Economics, International Islamic University Malaysia & International Institute of Islamic Thought, ISBN: 9789834460013, pp. 1-9 |
| 2011 | Factors that motivate payments of zakat on income and income tax among IIUM staff . In: IIUM Press, ISBN: 9789674180119, pp. 8-29 |
| 2011 | Issues on zakat and its poverty alleviation goal. In: IIUM Press, ISBN: 9789674180119, pp. 1-7 |
| 2011 | Pakistan's poverty-zakat nexus: a measurement using zakat effectiveness index. In: IIUM Press, ISBN: 9789674180119, pp. 86-102 |
| 2009 | How attractive is Shariah Index Fund?. In: IIUM Institute of Islamic Banking and Finance, ISBN: 9789834456801, pp. 175-200 |
| 2009 | How attractive is Shariah Index Fund?. In: IIUM Institute of Islamic Banking and Finance, ISBN: 9789834456801, pp. 175-200 |