Staff Directory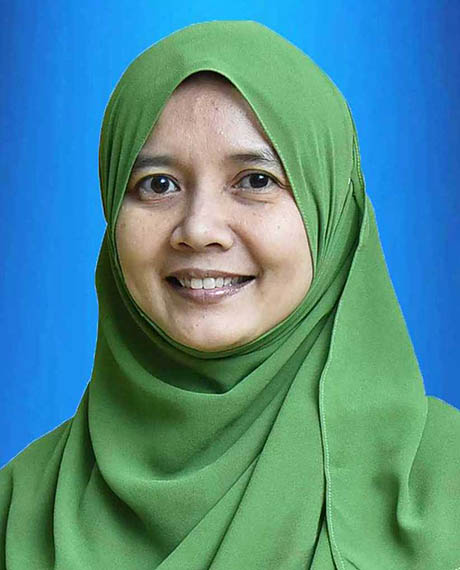 Academic Qualification
Ph.D in Psychology - Doctor of Philosophy, University of Chicago
Masters in Social Sciences - Masters Degree, University of Chicago
Bachelor in Hons - Bachelor Degree, University of Washington, USA
Lihanna Binti Borhan (Assoc. Prof. Dr.)
Associate Professor
IIUM Gombak Campus
ABDULHAMID ABUSULAYMAN KULLIYYAH OF ISLAMIC REVEALED KNOWLEDGE AND HUMAN SCIENCES

Other's position:
Director, Office of Knowledge for Change & Advancement
---
Expert Profile
Lihanna Borhan is an Associate Professor in the Department of Psychology, Kulliyyah of Islamic Revealed Knowledge and Human Sciences. She received her Bachelor of Arts (Honours) degree with a double major in Chemistry and Psychology from Washington University, St Louis. She then pursued her postgraduate studies in Psychology and Human Development in the University of Chicago, obtaining her Master degree in 1996 and her doctorate in 1998.
She then worked in the Faculty of Education, University of Malaya. While mainly teaching and doing research in early childhood education and educational psychology, she was also involved in research and consultancy related to various aspects of education. In 2008, she joined the International Islamic University Malaysia (IIUM).
Besides the numerous research articles in both national and international journals, Lihanna has also co-edited two books on Malaysian adolescents. She also contributed book chapters related to developmental psychology and education. She has also written regularly in parenting magazines.
She is also a research consultant in the longitudinal nation-wide study on soft skills of Malaysian university students, commissioned by the Ministry of Education and a consultant with the Examination Syndicate on Malaysian Educators' Selection Inventory since 2007. She was also part of the research team on OECD's indicators of education for Malaysia.
13436602195195
00

Her commitment to quality in education continues with her involvement as an assessor for the Malaysian Qualification Agency in Psychology and Early Childhood Education. She has held administrative posts in the university that has allowed her to be more involved in enhancing the quality of education, such as the Director of Institutional Academic Quality Management. She conducts trainings on pedagogical approaches for various levels of education, and has appeared in magazines and television to discuss aspects of developmental psychology.
She has accepted a fellowship in the University of Cambridge, which will enhance her research on the role of education towards the developing person.
Area of Specialisation
Social Science ~ Social Science ~ Psychology ~ Developmental Psychology - Human Development; Educational Psychology; Early Childhood Education
Research Projects
Completed
| | |
| --- | --- |
| 2019 - 2022 | A NEW STANDARD FOR MOSQUE CURRICULUM IN GOMBAK |
| 2019 - 2023 | Mosque in the Post-Materialistic Era- Developing Mosque Study Program: Needs Analysis For Three Groups Of Learners ( Adults , Youths, and Children ) In Mosque Study Program |
| 2018 - 2022 | Speech Emotion Recognition and Depression Prediction based on Speech Analysis using Deep Neural Networks |
On-Going
| | |
| --- | --- |
| 2022 - Present | Consultancy to develop the National SDG Roadmap Phase II, 2021-2025 |
| 2020 - Present | The Effect of Online Games on Children Mental Abilities in Light of Maqasid Shariah in Intellect Preservation (Hifdh al-Aqal) |
| 2016 - Present | Gender Socialization Practices of Malaysian Parents |
| 2011 - Present | Developmentally Appropriate Practices in Kindergarten Sciences Classes (RU 2011) |
| 2009 - Present | Developing a Family Relationship Instrument for Malaysian Respondents |
| - | Penilaian Program Rumah Tunas Harapan Jabatan Kebajikan Masyarakat |
Award & Recognition
| | | |
| --- | --- | --- |
| 10 Jun, 2022 | Scholarship for Teaching and Learning - AHAS KIRKHS | KCDIO |
| 21 Jul, 2021 | Special Recognition Award - International Islamic University Malaysia | University |
| 21 Jun, 2021 | Gold Medal Leadership Award - AHAS KIRKHS | KCDIO |