Staff Directory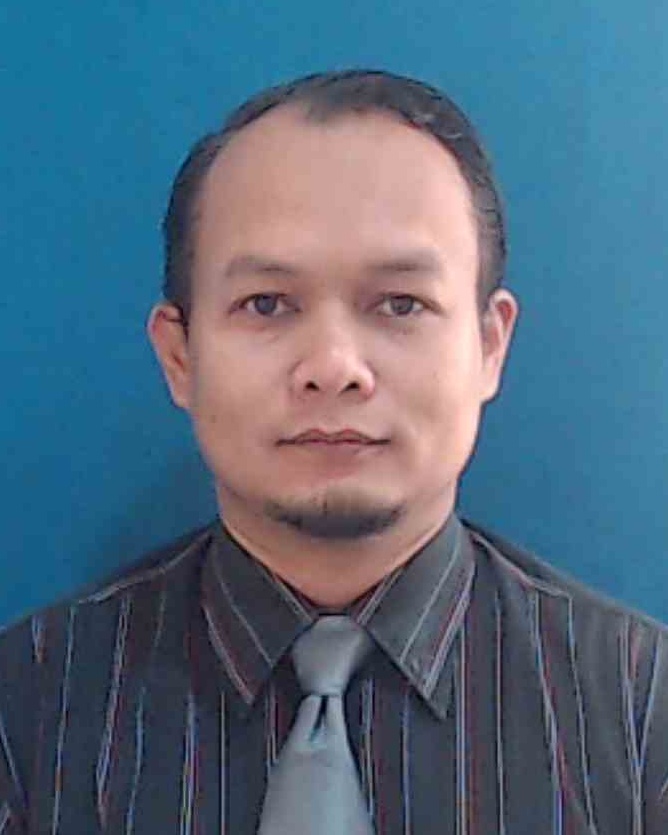 Academic Qualification
Master of Engineering (Communications and Computer) - Masters Degree, Universiti Kebangsaan Malaysia (UKM)
Engineering (Communication) Hons - Bachelor Degree, International Islamic University Malaysia
Wan Syahrum Bin Wan Saleh
Matriculation Lecturer
IIUM Gambang Campus
CENTRE FOR FOUNDATION STUDIES
---
wansyahrum@iium.edu.my
2869
Expert Profile
Wan Syahrum bin Wan Saleh, a Matriculation Lecturer at the Department of Physics CFS IIUM, obtained his B.Eng (Hons) from IIUM in 2006 and M.Eng from UKM in 2014.
He was appointed as an advisor of Medical Students' Society (MEDCY) in 2009, later in 2011 as an advisor of Adventure & Recreational Club (ARC), and in 2013 until 2015 as an advisor of Engineering Students' Society (ENGENIUS). He was a Fellow of Mahallah Fatimah Az-Zahra in 2012, a Fellow of Mahallah Abu Bakr' in 2013, and Mahallah Umar Al-Khattab in 2014 until 2016. In 2013, he has been awarded the Exemplary Advisor Award (CFS IIUM). Later in 2014, he has been awarded the Best Teacher Award, the Exemplary Fellow Award and the Exemplary Advisor Award in CFS IIUM. He was also a recipient for an Exemplary Teacher Award.
He is an advisor for the I4I project in MyINOVASI 2014 hosted by Institute Sultan Iskandar for the Ministry of Education representing IIUM. He was qualified to the final round of the competition.
He has been appointed as an examiner by the Ministry of Education since 2011 for the Matriculation examination. He has been contributed to the university as the committee of various programmes such as Ta'aruf Week, Ibadah Camp for staff and various academic workshop. On the other hand, at the departmental level, he was appointed as an Academic Advisor for the Department of Physics from January 2015 to December 2016. Later, he served the Department of Physics CFS IIUM as a Head of Department from January 2017 until December 2018.
Area of Specialisation
Engineering Tech ~ Engineering And Technology ~ Communication Engineering ~ Other Communication Engineering n.e.c. - Antenna Design
Professional Membership
2014: Member of Profesional Body / Association: (Graduate Engineer), Lembaga Jurutera Malaysia
2016: Member of Profesional Body / Association: (Member), International Association of Engineers
2020: Member of Profesional Body / Association: (Graduate Technologist), Lembaga Teknologis Malaysia
Teaching Responsibilities
| | |
| --- | --- |
| MATHEMATICS 1 | 2009/2010 |
| MATHS I | 2009/2010 |
| PHYSICS | 2010/2011 |
| PHYSICS 1 | 2011/2012 2010/2011 |
| PHYSICS 2 | 2009/2010 |
| PHYSICS I | 2022/2023 2021/2022 2020/2021 2019/2020 2018/2019 2015/2016 2014/2015 2012/2013 2011/2012 2010/2011 2009/2010 |
| PHYSICS II | 2022/2023 2021/2022 2019/2020 2018/2019 2017/2018 2016/2017 2014/2015 2013/2014 2011/2012 2010/2011 |
| PHYSICS III | 2022/2023 2020/2021 |
| PHYSICS LAB | 2009/2010 |
| PHYSICS LAB 1 | 2008/2009 |
| PRACTICAL PHYSICS | 2019/2020 2018/2019 2017/2018 2016/2017 2015/2016 2014/2015 2013/2014 |
Award & Recognition
| | | |
| --- | --- | --- |
| 16 Oct, 2022 | Productivity Champion - Malaysia Productivity Corporation | National |
| 12 Sep, 2022 | Certificate of Recognition - | University |
| 23 Oct, 2014 | Long Service Award (5 years) - Centre for Foundation Studies IIUM | University |
| 23 Oct, 2014 | Exemplary Advisor - Centre for Foundation Studies IIUM | University |
| 23 Oct, 2014 | Best Teacher Award (Kulliyyah) - Centre for Foundation Studies IIUM | University |
| 23 Oct, 2014 | Exemplary Fellow - Centre for Foundation Studies IIUM | University |
| 31 Oct, 2013 | Exemplary Advisor - Centre for Foundation Studies IIUM | University |