Staff Directory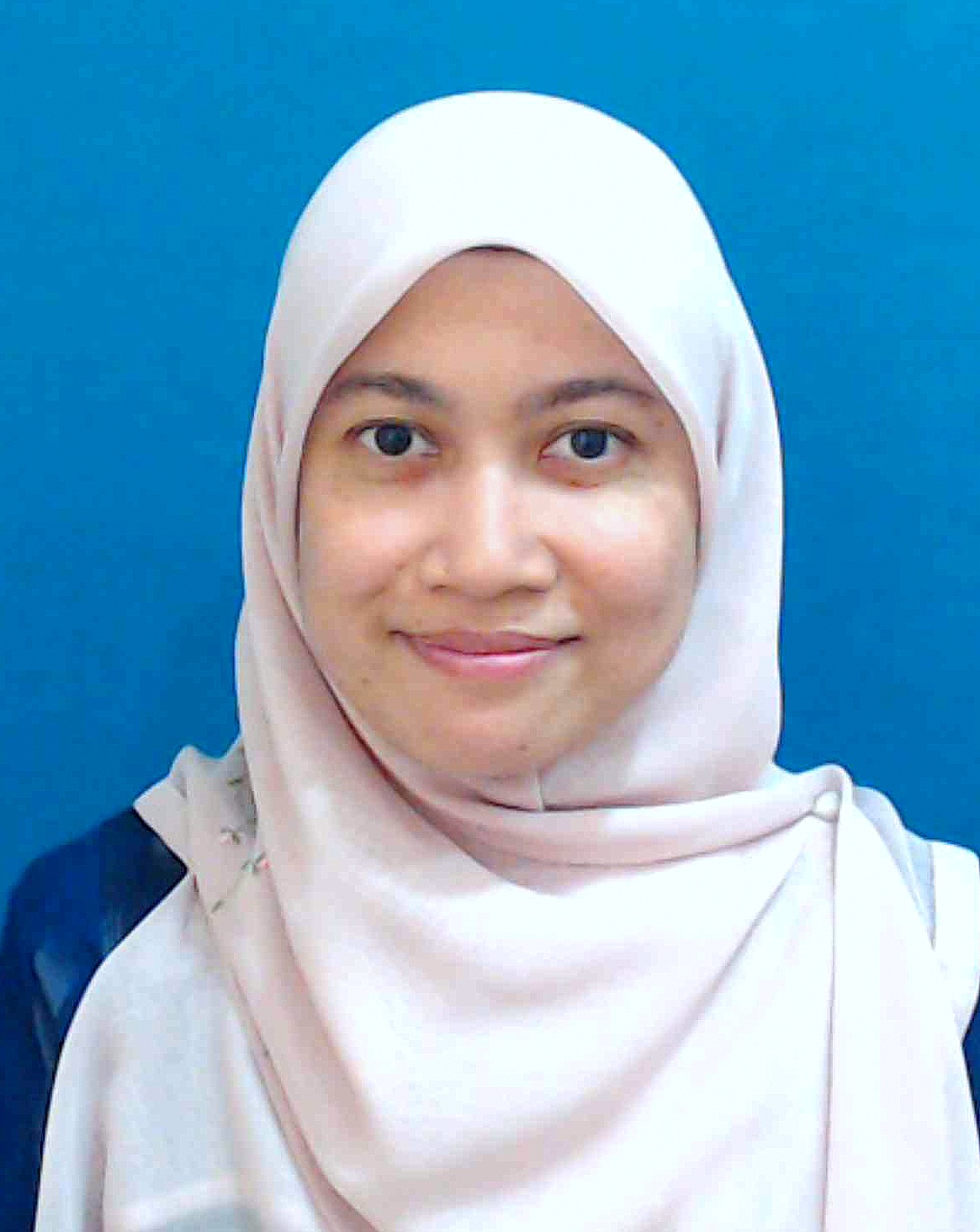 Academic Qualification
Ph.D in Health Sciences (Optometry) - Doctor of Philosophy, Queensland University of Technology
Master of Optometry - Masters Degree, University of New South Wales
Optometry - Bachelor Degree, International Islamic University Malaysia
Ilyanoon Binti Zahari (Dr.)
Assistant Professor
IIUM Kuantan Campus
KULLIYYAH OF ALLIED HEALTH SCIENCES
---
Expert Profile
Ilyanoon binti Zahari obtained her Bachelor of Optometry (Hons) from International Islamic University Malaysia in 2008, being among the first batch to graduate from the Kulliyyah of Allied Health Sciences, IIUM. She is a registered Optometrist with Malaysia Optical Council.
After gaining some experience in the optical shop, she joined the Department of Optometry and Visual Science, Kulliyyah of Allied Health Sciences as an Assistant Lecturer and later pursued her Master's degree in the University of New South Wales, Sydney, Australia. Upon completion of her Master's degree (2011), she was appointed as a lecturer. She also had been trusted to head the Department from July 2012 to December 2014.
Apart from her duties in IIUM, she is also an assessor for the Malaysia Qualification Agency (MQA).

Area of Specialisation
Medical And Health ~ Medical And Health Sciences ~ Optometry ~ Clinical Optometry
Professional Membership
2008 - 2013: Member of Profesional Body / Association, Malaysian Optical Council
2009 - 2013: Member of Profesional Body / Association, Association of Malaysian Optometrist
Teaching Responsibilities
| | |
| --- | --- |
| ADVANCE CONTACT LENS PRACTICE | 2017/2018 2016/2017 2015/2016 2014/2015 2013/2014 2012/2013 2011/2012 |
| ANTERIOR OCULAR PATHOLOGY | 2022/2023 |
| BINOCULAR VISION AND OCULAR MOTILITY | 2022/2023 |
| CASE MANAGEMENT 1 | 2016/2017 2015/2016 2013/2014 2012/2013 |
| CASE MANAGEMENT 2 | 2022/2023 2015/2016 2014/2015 2013/2014 |
| CLINICAL BINOCULAR VISION | 2012/2013 2011/2012 |
| CLINICAL OPTOMETRY 1 | 2016/2017 2015/2016 2013/2014 2012/2013 |
| CLINICAL OPTOMETRY 2 | 2015/2016 2014/2015 2013/2014 2012/2013 2011/2012 |
| CLINICAL OPTOMETRY 3 | 2016/2017 2015/2016 2013/2014 2012/2013 |
| CONTACT LENS CLINIC 1 | 2016/2017 2015/2016 2014/2015 2013/2014 2012/2013 |
| CONTACT LENS CLINIC 2 | 2015/2016 2014/2015 2013/2014 2012/2013 |
| CONTACT LENS PRACTICE | 2016/2017 2015/2016 2014/2015 2013/2014 2012/2013 |
| INTRO. TO PROFESSIONAL CONTACT LENS PRACTICE | 2022/2023 |
| INVESTIGATIVE PROJECT 1 | 2022/2023 2016/2017 2015/2016 2014/2015 2013/2014 2012/2013 |
| INVESTIGATIVE PROJECT 2 | 2016/2017 2015/2016 2014/2015 2012/2013 |
| LEADERSHIP AND MANAGEMENT | 2013/2014 2012/2013 |
| LOW VISION | 2022/2023 |
| MONOCULAR VISUAL PROCESS | 2012/2013 |
| OCULAR ANATOMY | 2015/2016 2013/2014 2012/2013 |
| OCULAR ANATOMY & PHYSIOLOGY 1 | 2016/2017 |
| OCULAR DISEASE 2 | 2013/2014 2012/2013 |
| OCULAR DISEASES 1 | 2008/2009 |
| OCULAR DISEASES 2 | 2009/2010 |
| OCULAR PHARMACOLOGY | 2008/2009 |
| OCULAR PHYSIOLOGY | 2016/2017 2015/2016 |
| OPHTHALMIC OPTICS AND DISPENSING 1 | 2015/2016 |
| OPHTHALMOLOGY POSTING | 2011/2012 2008/2009 |
| OPTICS | 2011/2012 |
| OPTOMETRY CLINIC 1 | 2015/2016 2014/2015 2013/2014 2012/2013 |
| OPTOMETRY CLINIC 2 | 2016/2017 2015/2016 2014/2015 2013/2014 2012/2013 2011/2012 |
| OPTOMETRY CLINIC 3 | 2015/2016 2014/2015 2013/2014 2012/2013 2011/2012 |
| ORTHOPTICS | 2011/2012 |
| PAEDIATRIC AUDIOLOGY & SPEECH | 2013/2014 |
| PAEDIATRIC OPTOMETRY | 2017/2018 2016/2017 2015/2016 2014/2015 2013/2014 2012/2013 |
| PRIMARY OPTOMETRY CLINIC 2 | 2022/2023 |
| PRIMARY OPTOMETRY CLINIC 3 | 2022/2023 |
| PROFESSIONAL STUDIES | 2016/2017 2014/2015 |
| PUBLIC HEALTH OPTOMETRY | 2022/2023 |
| REFRACTIVE EXAMINATION | 2016/2017 |
| SPECIALIZATION CLINIC B 2 | 2022/2023 |
| SPECIALIZATION CLINICS 1 | 2015/2016 2013/2014 2012/2013 |
| SPECIALIZATION CLINICS 2 | 2015/2016 2013/2014 2012/2013 |
| STUDY CIRCLE 1 | 2011/2012 |
| STUDY CIRCLE 2 | 2011/2012 |
| STUDY CIRCLE 2 (SISTER) | 2012/2013 |
| VISUAL OPTICS | 2012/2013 2011/2012 |
Research Projects
Completed
On-Going
| | |
| --- | --- |
| 2011 - Present | RU 2011 -The Impact of Daylight Exposure Sensor Placement in Myopia Study among IIUM Kuantan Population |
Publications