Staff Directory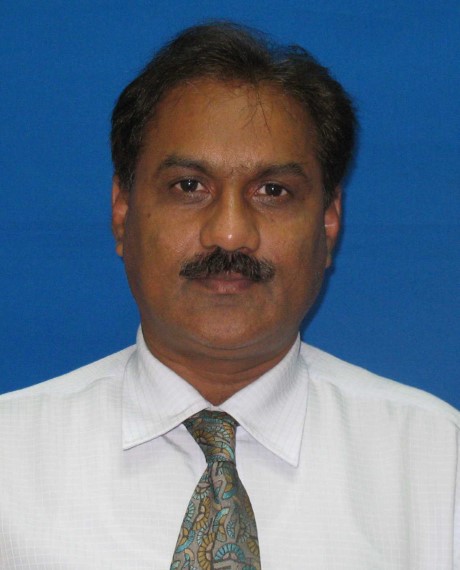 Academic Qualification
Ph.D in Medical Physics - Doctor of Philosophy, University of London
Master of Sicence in Physics - Masters Degree, University of Al-Sind
Master in Medical Physics - Masters Degree, University of Surrey
Bachelor of Science in Physics - Bachelor Degree, University of Al-Sind
Sayed Inayatullah Shah (Assoc. Prof. Dr.)
Associate Professor
IIUM Kuantan Campus
KULLIYYAH OF ALLIED HEALTH SCIENCES
---
inayatullah@iium.edu.my
5335
Expert Profile
Sayed Inayatullah Shah earned his BSc (Hons) and MSc degrees from the University of Sindh, Jamshoro, Pakistan in Physics. After completion of his Masters Degree he joined the Institute of Physics and Technology, University of Sindh, Jamshoro as a lecturer. After three years service, he received the Central Overseas Training (COT) Award, Ministry of Education, Government of Pakistan for furthering his studies. He embarked to United Kingdom for postgraduate studies and completed his MSc (Medical Physics) at University of Surrey, UK in 1991 and Ph.D in Medical Physics from King's College London, University of London, in 1996.
Upon completion of his education overseas, he returned to Pakistan and resumed his duties at the University of Sindh. He remained actively engaged in teaching, research and other relevant activities and was the pioneer of the Medical Physics discipline taught at undergraduate and postgraduate levels in the University of Sindh. Based on his excellent performance, he was appointed as Associate Professor in October 1999 in the same institute and then, Full Professor in 2004.
He worked for three years (2001 - 2004) as a lecturer in the School of Health Sciences, University Science Malaysia, Health Campus, Kubang Kerian, Kota Bharu, Malaysia. He is a recipient of the Best Lecturer Award and a research grant.
He holds the credit for publishing a number of impactful research articles in journals of national and international repute. He has co-authored two books, on Research Methodologies and has been a recipient of Gold, Silver and Bronze medals of IRIIE, ITEX, InEx and MTE as a result of his outstanding research contributions in various areas of his respective field. Also, he has completed a couple of research projects and a few are ongoing. In his credit is also a patent of research product.
Since July 2009 Dr. Sayed has been working in the Department of Diagnostic Imaging and Radiotherapy, Kulliyyah of Allied Health Sciences, International Islamic University Malaysia.
Area of Specialisation
Medical And Health ~ Medical And Health Sciences ~ Biomedical Sciences ~ Radiotherapy - Radionuclide Imaging (Nuclear Medicine Imaging), Diagnostic Radiology, Radiotherapy, Health Physics and Radiation Protection.
Teaching Responsibilities
| | |
| --- | --- |
| BASIC RADIOLOGY ROTATION | 2022/2023 |
| DIAGNOSTIC IMAGING MANAGEMENT | 2022/2023 |
| Digital Radiographic Image Processing | 2022/2023 2021/2022 2020/2021 2019/2020 |
| FAMILY MANAGEMENT AND PARENTING | 2016/2017 |
| GENERAL MEDICAL PHYSICS | 2010/2011 |
| GENERAL PHYSICS FOR RADIOGRAPHY | 2012/2013 2011/2012 |
| INDUSTRIAL PLACEMENT | 2017/2018 2016/2017 2011/2012 |
| NANOMEDICINE IN HEALTHCARE | 2017/2018 |
| QUALITY ASSURANCE | 2021/2022 |
| RADIATION PHYSICS | 2012/2013 2011/2012 2010/2011 2009/2010 |
| RADIATION PROTECTION AND DOSIMETRY | 2016/2017 2015/2016 2014/2015 2013/2014 |
| RADIATION PROTECTION AND SAFETY | 2014/2015 2013/2014 2012/2013 2011/2012 |
| RADIOBIOLOGY | 2017/2018 2016/2017 2015/2016 2014/2015 2013/2014 2012/2013 2010/2011 2009/2010 |
| Radiobiology and Radiation Protection | 2023/2024 2022/2023 2021/2022 2020/2021 2019/2020 2018/2019 2017/2018 |
| RADIONUCLIDE IMAGING | 2022/2023 2021/2022 2020/2021 2019/2020 2018/2019 2017/2018 2016/2017 2015/2016 2014/2015 2013/2014 2012/2013 2011/2012 2010/2011 |
| Research Methodology for Medical Imaging | 2023/2024 2022/2023 2021/2022 2020/2021 2019/2020 2018/2019 |
| RESEARCH PROJECT | 2018/2019 2017/2018 2016/2017 2015/2016 |
| RESEARCH PROJECT 1 | 2022/2023 2019/2020 2010/2011 |
| RESEARCH PROJECT 2 | 2021/2022 2020/2021 2019/2020 2010/2011 |
| SECTIONAL ANATOMY | 2019/2020 2018/2019 |
| SPECIAL MODALITIES : RADIONUCLIDE IMAGING | 2009/2010 |
| SPECIALISED CLINICAL PRACTICE | 2022/2023 2021/2022 2020/2021 2019/2020 |
| ULTRASOUND | 2023/2024 |
Research Projects
Completed
| | |
| --- | --- |
| 2016 - 2020 | Designing and Construction of a New Emission Computed Tomography (ECT) Phantom |
| 2015 - 2017 | Optimization of Dose and Image Quality for Computed Radiography and Digital Radiography |
| 2013 - 2017 | Salvaging the Embryo From Effects of Toxic Paternal Exposure |
| 2010 - 2012 | Cold and Hot Region Detectability and Image Quality Enhancement with an Outline Scatter Reduction Technique in SPECT |
| 2010 - 2013 | Construction of a New PET/SPECT Phantom |
On-Going
| | |
| --- | --- |
| 2011 - Present | RU 2011 -Image Quality Enhancement in Tc((m Cardiac SPECT with Material Filter Technique: Phantom Study. |
| 2011 - Present | KVC Book Project 2011- Allied Health Sciences: Enhancing the Healthcare |
Award & Recognition
| | | |
| --- | --- | --- |
| 29 Sep, 2015 | Silver Medal (Commercial Potential Award - CPA) - RMC, International Islamic University Malaysia, Gombak, Kuala Lumpur, Malaysia | University |
| 29 Sep, 2015 | Bronze Medal (Commercial Potential Award- CPA) - RMC, International Islamic University Malaysia, Gombak, Kuala Lumpur, Malaysia | University |
| 14 Feb, 2015 | Bronze Medal - Malaysian Association of Research Scientists (MARS) | International |
| 22 Feb, 2014 | ? Silver Medal - Malaysian Association of Research Scientists (MARS) | International |
| 22 Feb, 2012 | Silver Medal in the Health and Allied Sciences Research Category, International Islamic University Malaysia, Research Invention and Innovation Exhibition (IRIIE 2012) - International Islamic University Malaysia, Gombak, Kuala Lumpur, Malaysia. | University |
| 07 Dec, 2011 | Gold Medal - International Ibn Al-Haytham's Al-Manazir Innovation & Invention Exhibition (InEx) 2011 - International Islamic University Malaysia | International |
| 10 Feb, 2011 | Bronze Medal - IIUM Research, Invention and Innovation Exhibition 2011 (IRIIE 2011) - International Islamic University Malaysia | University |
| 16 May, 2010 | ITEX Silver Medal - 21st International Invention, Innovention and Technology Exhibition ITEX 2010 - Malaysian Invention and Design Society - MINDS | International |
| 09 Mar, 2010 | Promising Researchers Award - Health and Allied Sciences, Quality Day 2010 - International Islamic University Malaysia | University |
| 09 Mar, 2010 | Cash Prize - Quality Day 2010 - International Islamic University Malaysia | University |
| 27 Jan, 2010 | Gold Medal - IIUM Research, Invention, Innovation Exhibition 2010 (IRIIE 2010) - International Islamic University Malaysia | University |
| 27 Jan, 2010 | Best Over All Award - Health and Allied Sciences - IRIIE 2010 - International Islamic University Malaysia | University |
Publications
Article
| | |
| --- | --- |
| 2023 | Entrance skin dose (ESD) and bucky table induced backscattered dose (BTI-BSD) in abdominal radiography with nanoDot optically stimulated luminescence dosimeter (OSLD). Cureus Journal Medical Science, 15 (2) pp. 1-11 |
| 2023 | Role of plain radiography, computed tomography (CT) and ultrasound imaging in diagnosing Coronavirus disease-19 (COVID-19): a narrative review. International Journal of Allied Health Sciences, 7 (2) pp. 2933-2944 |
| 2022 | Implications of COVID-19 on the teaching and learning of undergraduate medical imaging students. Cureus Journal of Medical Sciences, 14 (11) pp. 1-10 |
| 2020 | Comparison of low-pass filters for SPECT imaging. International Journal of Biomedical Imaging, 2020 () pp. 9 |
| 2020 | Exposure level to caregivers resulting from the scattered radiation during a radiographic procedure. Physics and Technology in Medicine, 1 (1) pp. 22-26 |
| 2020 | Influence of source-to-collimator distance on image quality in single photon emission computed tomography: a phantom study. International Journal of Allied Health Sciences, 4 (4) pp. 1683-1692 |
| 2019 | Estimation of organ absorbed dose in pediatric chest X-ray examination: a phantom study. Radiation Physics and Chemistry, 166 () pp. 1-6 |
| 2018 | Allah's wondrous creatures, the Holy Qur'an and technological inventions: ultrasound imaging. International Medical Journal Malaysia, 17 (Special issue) pp. 83-88 |
| 2018 | Bauxite mining activities at Bukit Goh, Kuantan, Pahang, Malaysia: concerns of residents to radiation exposure from naturally occurring radioactive substances. International Journal of Allied Health Sciences, 2 (1) pp. 265-271 |
| 2018 | Effects of cervical collar on entrance surface dose, exit surface dose and image quality in plain radiography: a phantom study. International Journal of Allied Health Sciences, () pp. |
| 2018 | Flat sheet of zinc material as a filter for gamma photons in Tc-99m SPECT imaging. International Journal of Engineering & Technology, 7 (4.15 (Special Issue 15)) pp. 311-314 |
| 2018 | Multi-frequency ultrasound imaging: phantom study. International Journal of Allied Health Sciences, 2 (2) pp. 304-309 |
| 2018 | The practice of chest radiography using different digital imaging systems: Dose and image quality. Iranian Journal of Medical Physics, 15 (2) pp. 101-107 |
| 2018 | Whether coconut water can be used or not as an alternative of radiographic contrast media? a preliminary study. International Journal of Allied Health Sciences, 2 (1) pp. 204-214 |
| 2017 | An overview of ethical concerns in re-engineering the human body. Scholars Bulletin, 3 (10) pp. 525-528 |
| 2017 | Dose evaluation for common digital radiographic examinations in selected hospitals in Pahang Malaysia. Iranian Journal of Medical Physics, 14 (3) pp. 155-161 |
| 2016 | Detection of natural radioactive materials in the soil of bauxite mining areas of Kuantan, Pahang, Malaysia. International Journal of Mathematics and Physical Sciences Research , 4 (1) pp. 74-76 |
| 2016 | Effect of cut-off frequency of butterworth filter on detectability and contrast of hot and cold regions in Tc-99m SPECT . International Journal of Medical Physics, Clinical Engineering and Radiation Oncology, 5 (1) pp. 100-109 |
| 2016 | Effects of Copper 0.127 mm Thick Flat Sheet on Uniform and Hot Region Images as A Material Filter for Scatter Correction in Tc-99m SPECT. International Journal of Computing Academic Research (IJCAR), 5 (3) pp. 143-149 |
| 2016 | Effects of gamma irradiation on microbial of white sandwich bread. International Journal of Life Sciences Research, 4 (2) pp. 275-280 |
| 2016 | Effects of unconventional (Material) filters on the quality of images produced by three Gamma camera systems in Tc-99m SPECT. International Journal of Healthcare Sciences, 4 (1) pp. 203-209 |
| 2016 | Hybrid Imaging-SPECT/CT: making a difference. International Journal of Healthcare Sciences, 4 (1) pp. 210-214 |
| 2016 | Investigations into the effects of material filters (Cu 0.125mm and Al 0.2mm) on image linearity in Tc-99m SPECT. International Journal of Healthcare Sciences, 4 (1) pp. 215-219 |
| 2016 | Multimodality imaging –PET/CT and PET/MRI: making a difference. International Journal of Life Sciences Research, 4 (2) pp. 263-267 |
| 2016 | Optimisation of image quality and radiation dose using air-gap technique in pelvic radiography. International Journal of Healthcare Sciences, 4 (1) pp. 232-238 |
| 2016 | Radiation protection and safety measurements in nuclear medicine departments: students perspective. International Journal of Mathematics and Physical Sciences Research, 4 (1) pp. 77-81 |
| 2016 | Use of a tin (Sn) flat sheet as a material filter for reduction of scattered gamma photons and enhancement of cold regions image quality in Tc-99m SPECT. International Journal of Computing Academic Research (IJCAR), 5 (2) pp. 110-121 |
| 2016 | Use of an Effective Attenuation Coefficient Value and Material Filter Technique for Scatter Correction in Tc-99m SPECT. International Journal of Computing Academic Research (IJCAR), 5 (3) pp. 163-169 |
| 2014 | Effect of different thickness of material filter on Tc-99m spectra and performance parameters of gamma camera. Journal of Physics: Conference Series, 546 (1) pp. 1-6 |
| 2014 | Effects of Fe as a physical filter on spectra of Technitium-99m, uniformity, system volume sensitivity and spatial resolution of Philip ADAC Forte dual-head gamma camera. Journal of Physics: Conference Series, 546 (1) pp. 1-7 |
| 2014 | Multi-directional radiation detector using photographic film. Journal of Physics: Conference Series, 546 (1) pp. 1-6 |
| 2011 | Cold and hot region detectability and image quality enhancement in Tc99m SPECT by reduction of scattered gamma photons prior to detection. Australasian Physical & Engineering Sciences in Medicine, () pp. 1-7 |
| 2006 | A hybrid pre-processing attenuation correction technique for SPECT imaging. International Journal of Scientific Research, 16 () pp. 51-55 |
| 2004 | Effect of unconventional filters on uniformity, sensitivity and linearity of an imaging system in SPECT. Australasian Physical & Engineering Sciences in Medicine, 27 (2) pp. 84-84 |
| 2001 | IR and UV spectral investigations of 2-Aminodiphenyldihydropyrimidines. Online Journal of Biological Sciences, 1 (5) pp. 391-393 |
| 2001 | Spectrophotometric studies of 2-oxo-diphenyldihydropyrimidines. Pakistan Journal of Biological Sciences, 4 (2) pp. 173-176 |
| 2001 | Thermoanalytical behaviour of 2-amino- and 2-oxo-Substituted Pyrimidines. Online Journal of Biological Sciences, 1 (5) pp. 394-397 |
| 1998 | A comparison of four pre-processing attenuation correction methods for single photon emission computed tomography. Mehran University Research Journal of Engineering and Technology, 17 (4) pp. 151-158 |
| 1998 | Utilisation of Backscattered Gamma Photons in Tc-99m SPECT Imaging. The Nucleus, 35 (1-2) pp. 15-19 |
| 1996 | Estimation of lead characteristic X-rays of gamma camera collimators in the backscatter energy window. Sindh University Research Journal (Science Series), 28 (1) pp. 15-19 |
| 1996 | Reconstruction of wide energy window data for hot and cold region images in TC99M single photon emission tomography. Sindh University Research Journal (Science Series), 28 (2) pp. 9-22 |
| 1993 | Effect of lead filters on the performance of a neuro-pet tomograph operated without Septa. IEEE Transactions on Nuclear Science, 40 (4) pp. 1087-1091 |
Conference or Workshop Item
| | |
| --- | --- |
| 2022 | Assessment of fasting gallbladder volume using ultrasound imaging in relation to weight and body mass index among female students for detection of asymptomatic gallstones. In: IIUM Research & Innovation Day 2022, |
| 2022 | Effect of kVp, mAs, and patient position on radiation dose to the thyroid in chest X-ray examination: phantom study. In: 22nd Asia-Oceania Congress on Medical Physics, |
| 2022 | Evaluation of quality of images reconstructed from the data acquired in narrow (15%) and standard (20%) symmetrical energy window in conjunction with physical filter in tc-99m spect. In: 2nd International Conference on General Health Sciences (ICGeHeS), |
| 2022 | Impact of perception and attitude of the staff of the radiology department towards undergraduate medical imaging students on clinical training: students' perspective. In: IIUM Research & Innovation Day 2022 (IRID 2022), |
| 2022 | Knowledge, perception and practice of proper collimation in Paediatric chest x-ray among IIUM undergraduate medical imaging students. In: IIUM RESEARCH & INNOVATION DAY 2022, |
| 2021 | Can tender and mature coconut water-mixed contrast media provide a diagnostically acceptable radiograph?. In: IIUM Research Day 2021: An International Online Event for Life Sciences, |
| 2021 | Effect of different source-to-image distance on radiation dose and the quality of image in posteroanterior hand X-ray examination. In: 15th International Symposium on Radiation Protection, |
| 2021 | Estimation of gonad dose of different abdominal thickness in anteroposterior (AP) abdominal radiography using optically stimulated luminescence dosimeter (OSLD): a phantom study. In: IIUM Research Day 2021: An International Online Event for Life Sciences, |
| 2019 | Emission computed tomography test phantoms: a review. In: 5th IEEE International Conference on Engineering Technologies and Applied Sciences (ICETAS) 2018, |
| 2019 | Estimation of entrance skin dose (ESD) and exit dose (ED) in abdominal radiography using nanoDot optically stimulated luminescence dosimeter (OSLD). In: 11th International Seminar on Medical Physics, |
| 2019 | Impact of Anode heel effect on entrance surface dose of ovaries in lumbosacral spine radiography: phantom study. In: 3rd International Conference on Medical and Health Sciences – 24th National Conference on Medical and Health Sciences (3rd ICMHS & 24th NCMHS), |
| 2019 | Scattered radiation dose to caregivers' in plain radiography: a case study. In: AMDI's Second International Oncology & Medical Physics Symposium 2019, |
| 2018 | Image quality enhancement by reducing scattered gamma photons with a flat sheet of Zinc 0.35 mm thick material filter in Tc-99m SPECT. In: 4th IEEE International Conference on Engineering Technologies and Applied Sciences (ICETAS), |
| 2017 | Tc-99m myocardial SPECT image quality improvement with a physical filter as scattered gamma photon absorber: phantom study. In: 7th Gulf Nuclear Medicine Conference 2017, |
| 2016 | Potential effects of Nigella sativa and thymoquinone on the foetal development of cyclophosphamide-treated male mice. In: International Conference on Biosciences & Medical Engineering (ICBME2016), |
| 2012 | Scatter correction in Tc99m SPECT using effective attenuation coefficient and material filter technique. In: Proceedings of 12th AOCMP and 10th SEACOMP, Chiang Mai, Thailand, |
| 2011 | A new technique for reduction of scattered Gamma photons in Tc-99m SPECT imaging . In: IIUM Research, Invention and Innovation Exhibition (RIIE 2011), |
| 2011 | Cold and hot region detectability and image quality enhancement in TC99m spect by reduction of scattered gamma photons prior to detectio. In: 9th Southeast Asian Congress of Medical Physics, |
| 2011 | Construction of a phantom to test the performance of emission computed tomography systems. In: Ibn al Haytham's al-Manaazir Millennial Anniversary 2011 - International Innovation & Invention Exihibition, |
| 2011 | Evaluation of the effects of Chang's attenuation correction technique on similar transverse views of cold and hot regions in Tc-99m SPECT: a phantom study. In: 5th Kuala Lumpur International Conference on Biomedical Engineering, |
| 2011 | Evaluation of the effects of Chang's attenuation correction technique on similar transverse views of cold and hot regions in Tc-99m SPECT: a phantom study. In: 5th Kuala Lumpur International Conference on Biomedical Engineering, |
| 2010 | PET/SPECT Test Phantom . In: IIUM Research, Invention and Innovation Exhibition IRIIE 2010, |
Book
Book Section
Monograph