Staff Directory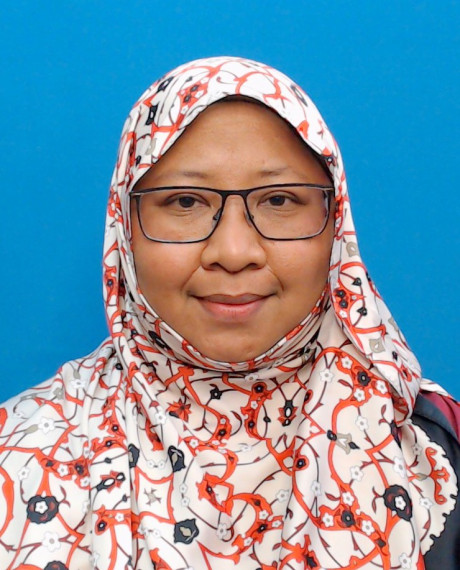 Academic Qualification
Ph.D in Nursing - Doctor of Philosophy, University of Warwick
Master of Community Health Science (Hospital Management and Health Economics) - Masters Degree, Universiti Kebangsaan Malaysia (UKM)
Bachelor of Nursing Sciences (Teaching) - Bachelor Degree, Universiti Malaya (UM)
Diploma in Nursing - Diploma, Ministry of Health
Post Basic in Emergency - Certificate, Kolej Pembantu Perubatan Seremban
Nurul'Ain Binti Ahayalimudin (Dr.)
Assistant Professor
IIUM Kuantan Campus
KULLIYYAH OF NURSING
---
ainyanun@iium.edu.my
7299
Expert Profile
Nurul'Ain obtained her diploma in nursing from College of Nursing, Kuala Terengganu in 1998. She was first posted to the Emergency & Trauma Department of Selayang Hospital (1999-2005). She was trained as an emergency and trauma nurse and earned her certified emergency nurse after completed her post-basic certification in Emergency in 2004. She actively involved in several in-house training as well as to the outsider, in particular basic and advanced life support. She was also appointed as a disaster committee of the hospital. During her service at the Hospital Selayang, she was awarded for Excellency Services Award 2003 by the State Health Department of Selangor. When tsunami struck Acheh in 2004, she was selected as a medical relief team member, representing the Ministry of Health. 
Later, she was selected as a core team of the emergency department of Hospital Sungai Buloh and worked at the emergency department from 2005-2009. She also had an experience working in an ICU for 5 months, before the hospital start the operation in late 2005. After graduated from the Bachelor degree in Nursing Sciences (Teaching) from University Malaya in 2008, she was responsible to supervise medical, nursing and allied health students whom undergoing attachment at the emergency department and the task expanded to the junior colleagues. She was also assigned for several major roles such as in organising seminars, courses and workshops amongst healthcare providers in Selangor and Kuala Lumpur. She was elected as an Advanced Trauma Life Support (ATLS) coordinator and undergone series of training in Singapore in 2009.    
In 1st October 2009, she joined the Kulliyyah of Nursing, International Islamic University Malaysia as an assistant lecturer. She was given opportunities to pursue her master in UKM for Master degree in Community Health Sciences (Hospital Management & Health Economics). Her master dissertation was focusing on the KAP of community health nurses and emergency nurses towards disaster management. Upon completion the master degree in Feb 2012, she was appointed as a lecturer. Prior to her study leave for PhD in October 2014, she taken up several roles besides being a lecturer. She was appointed as a Deputy Dean (Academic Affairs) during academic session 2012/2013 and as a Training Coordinator for 2013/2014 session. She obtained her Ph.D. from University of Warwick, United Kingdom and her thesis entitled 'Sustaining nurses in a disaster: A constructivist grounded theory' by exploring nurses' experiences while in a disaster area.  
At the Kulliyyah, she is actively involved in teaching several nursing subjects related to emergency and trauma as well as disaster management besides other general nursing subjects. She is an expert in emergency, trauma and disaster nursing, including emergency preparedness and response plan. Other interest is nursing education, nursing research, healthcare management/policy and occupational safety and health. In addition, she was given a task as a safety and health committee of the Kulliyyah (2012), a guest tutor at OUM (2010) and a first aid trainer for NIOSH (2012-2015). She also active in reviewing manuscripts and frequently accepting task for several renowned journals; International Emergency Nursing journal, Australasian Emergency Care and International Nursing Review journal. Apart from publishing numbers of articles, she also actively involved in presenting papers at national and international level. She is also a board member of World Society of Disaster Nursing since 2016 and being honoured to be chosen as a member of Sigma Theta Tau International Honor Society of Nursing (Phi Omega at-Large Chapter of Sigma). Apart from nursing society, she is also a member of Qualitative Research Association of Malaysia, National Institute of Occupational Safety and Health (NIOSH), Malaysian Society of Occupational Safety and Health (MSOSH) and Malaysia Association of Adolescent Health.
Area of Specialisation
Medical And Health ~ Medical And Health Sciences ~ Nursing Management ~ Health Care Financing/Economic - Health Care Management
Medical And Health ~ Medical And Health Sciences ~ Nursing Education ~ Other Nursing Education n.e.c. - Disaster Nursing Education
Medical And Health ~ Medical And Health Sciences ~ Health Care System ~ Health Care Financing - Health Care Financing (Master degree-project paper)
Medical And Health ~ Medical And Health Sciences ~ Nursing Education ~ Other Nursing Education n.e.c. - Nursing Education (Classroom and Clinical)(Bachelor degree)
Medical And Health ~ Medical And Health Sciences ~ Nursing ~ Nursing Care - Emergency & Trauma Care Nursing (Post Basic Emergency)
Medical And Health ~ Medical And Health Sciences ~ Nursing ~ Trauma - Emergency and Trauma
Medical And Health ~ Medical And Health Sciences ~ Nursing ~ Public/Community Health - Community Health Sciences
Medical And Health ~ Medical And Health Sciences ~ Public Health ~ Other Public Health n.e.c. - Environmental Health and Occupational Health
Professional Membership
2010 - 2040: Member of Profesional Body / Association: (Member), International Council of Nurses
2011 - 2040: Member of Profesional Body / Association: (Life Member), Malaysian Nurses Association
2013: Member of Profesional Body / Association: (Trainer & Member), Institut Keselamatan & Kesihatan Pekerjaan Negara
2016: Member of Profesional Body / Association: (Board Member), World Society of Disaster Nursing
2019 - 2020: Member of Profesional Body / Association: (Member), Sigma Theta Tau International Honor Society of Nursing
2019 - 2019: Member of Profesional Body / Association: (Life Member), Qualitative Research Association of Malaysia
2020 - 2033: Member of Profesional Body / Association: (Life members), Emergency Nurses Association
2020 - 2021: Member of Profesional Body / Association: (Member), Malaysian Society for Occupational Safety and Health
Teaching Responsibilities
| | |
| --- | --- |
| DISCOVERY OF SPECIALIZATION IN NURSING | 2021/2022 2020/2021 |
| ELECTIVE POSTING | 2013/2014 |
| EMERGENCY, THEATRE AND INTENSIVE CARE NURSING | 2021/2022 2020/2021 |
| EMERGENCY,THEATER AND INTENSIVE CARE NURSING PRACTICE | 2021/2022 2020/2021 2019/2020 |
| ENTERPRENUERSHIP IN NURSING | 2019/2020 |
| FINAL YEAR RESEARCH PROJECT I | 2022/2023 2021/2022 2020/2021 2019/2020 |
| FINAL YEAR RESEARCH PROJECT II | 2021/2022 2020/2021 |
| FIRST AID SKILLS 1 | 2013/2014 |
| FIRST AID SKILLS 2 | 2013/2014 |
| GASTROINTESTINAL,HEPATOBILIARY AND NEUROLOGICAL NURSING PRACTICE | 2021/2022 |
| HEALTH ASSESMENT | 2013/2014 |
| HEMOPOIETIC AND MUSCULOSKELETAL | 2012/2013 |
| INNOVATION IN NURSING | 2021/2022 |
| INTEGRATED NURSING PRACTICE(FINAL PROFESSIONAL EXAMINATION) | 2020/2021 |
| INTEGRATED NURSING SCIENCES(FINAL PROFESSIONAL EXAMINATION) | 2020/2021 |
| LEADERSHIP AND MANAGEMENT | 2021/2022 2020/2021 |
| MEDICAL- SURGICAL NURSING 6 | 2012/2013 |
| NURSING MANAGEMENT IN HOSPITALS & HEALTH CLINICS | 2012/2013 |
| PHARMACOLOGY IN NURSING | 2009/2010 |
| PRIMARY HEALTH CARE | 2009/2010 |
| RESEARCH METHODOLOGY IN NURSING | 2019/2020 |
| RESEARCH PROJECTS | 2013/2014 |
| SPECLIAZED CARE NURSING PRACTICE 2 | 2013/2014 |
| SUSTAINABLE DEVELOPMENT: ISSUES, POLICIES AND PRACTICES | 2020/2021 |
| TRAUMA, EMERGENCY AND THEATRE NURSING | 2013/2014 |
| TRAUMA, EMERGENCY CARE & OT NURSING | 2012/2013 2011/2012 2009/2010 |
Research Projects
Completed
| | |
| --- | --- |
| 2016 - 2019 | Exploring Nurses' Knowledge, Attitude, Practices and Experiences During Flood Disaster Affected East Coast Region of Malaysia |
| 2013 - 2016 | A Study on Knowledge, Attitude and Practice of Emergency Personnel in Hospitals of East Coast Region |
On-Going
| | |
| --- | --- |
| 2022 - Present | A Tabletop Exercise Method By Using Augmented Reality For Sustainable Disaster Preparedness Training. |
| 2021 - Present | Analysing and Exploring the Prehospital Care Competency of Emergency and Trauma Department Personnel at SASMEC @IIUM |
| 2021 - Present | Clinical Handover Practice In The Emergency Department Of Sasmec: An Observational Qualitative Study |
| 2021 - Present | Clinical Handover Practice In The Emergency Department Of Sasmec: An Observational Qualitative Study |
| 2016 - Present | Attitude of Critical Care Personnel Towards Family Presence During Resuscitation |
Award & Recognition
| | | |
| --- | --- | --- |
| 02 Jul, 2021 | Appreciation letter for commitment as the Head of Covid-19 Operation Room, IIUM Kuantan - Others | University |
| 24 May, 2021 | Appreciation for Teaching Team of UNGS 1201 - Sem 1 2020/2021 - Others | University |
| 23 Apr, 2021 | Travel Grant Award - Emergency Nurses Association | International |
| 04 Dec, 2020 | Special Recognition Award - International Islamic University Malaysia | University |
| 03 Dec, 2020 | KON Takrim Day 2020 - Kulliyyah of Nursing | KCDIO |
| 01 Sep, 2020 | Reviewer recognition - Elsevier Publisher | International |
| 01 Apr, 2018 | Reviewer recognition - Elsevier Publisher | International |
| 13 Oct, 2003 | Award of Excellency Services - Selangor State Health Department | State |
Publications
Article
| | |
| --- | --- |
| 2019 | Factors influencing on nurses' responses during flood disaster. IOSR Journal of Nursing and Health Science, 8 (5, Ser. VII. (Sep-Oct .2019),) pp. 8-11 |
| 2019 | Nurses' knowledge, attitude and practices (KAP) during flood disaster affected east coast region in Malaysia. IOSR Journal of Nursing and Health Science, 8 (4) pp. 51-59 |
| 2019 | Preparing healthcare providers towards Sustainable Development Goal 3.D.1: International Health Regulations and health emergency preparedness. International Journal of Allied Health Sciences, 3 (3) pp. 823 |
| 2017 | Ethical disaster or natural disaster? Importance of ethical issue in disaster management. IOSR Journal of Nursing and Health Science (IOSR-JNHS), 6 (2) pp. 90-93 |
| 2017 | Ready to go? The importance of being prepared for flood disaster. Scholars Journal of Applied Medical sciences, 5 (10(A)) pp. 3836-3838 |
| 2017 | Should family be presence during resuscitation (FPDR)?. IOSR Journal of Nursing and Health Science (IOSR-JNHS), 6 (5 Ver. VI (Sep – Oct) 2017) pp. 67-69 |
| 2017 | We are now standing on not normal land: nurses' competency in disaster management. Scholars Journal of Applied Medical Sciences (SJAMS), 5 (3E) pp. 1056-1060 |
| 2016 | Disaster management: emergency nursing and medical personnel's knowledge, attitude and practices of the East Coast region hospitals of Malaysia. Australasian Emergency Nursing Journal (AENJ), 19 (4) pp. 203-209 |
| 2016 | Disaster management: identifying knowledge of emergency nurses and community health nurses and its predictors in Malaysia. Malaysian Journal of Public Health Medicine, 16 (3) pp. 66-74 |
| 2013 | An overview of electronic medical record implementation in healthcare system: Lesson to learn. World Applied Sciences Journal , 25 (2) pp. 323-332 |
| 2013 | Bridging evidence-based research of the Cochrane Nursing Care Field and emergency practitioners. International Emergency Nursing , 21 (4) pp. 220-221 |
| 2012 | Disaster management: a study on knowledge, attitude and practice of emergency nurse and community health nurse. BMC Public Health , 12 (2) pp. A3 |
| 2012 | Disaster management: A study on knowledge, attitude and practice of community health nurse. BMC Public Health, 12 (Supplement 2) pp. A3-A3 |
| 2012 | Disaster management: a study on knowledge, attitude and practice of emergency nurse and community health nurse. Journal of Community Health, supp.1 () pp. 77 |
| 2012 | Preparing health care providers for disaster response-experience from selected countries. International Journal of Medical and Pharma Research (IJMPR) , 2 (1) pp. 6-12 |
Conference or Workshop Item
| | |
| --- | --- |
| 2021 | Sustaining nurses in a disaster from the perspective of constructivist grounded theory. In: Sigma's 32nd International Nursing Research VIRTUAL Congress, |
| 2021 | The dilemma of nurses in assisting medical practices against Islamic principles. In: 2021 World Congress of the Integration and Islamicisation, |
| 2021 | The need of nurses on spiritual preparedness as a religious coping mechanism when in a disaster response. In: 2021 World Congress of the Integration and Islamisication, |
| 2021 | Trends and issues of disaster mitigation in the community. In: International Emergency Nursing Conference, |
| 2019 | How to respond during an emergency at your workplace? The role of emergency response plan. In: Seminar on Technical Safety & Occupational Health 2019, |
| 2019 | Preparing healthcare providers towards sustainable development goal 3.D.1: International health regulations and health emergency preparedness.. In: Kuantan Research Day 2019, |
| 2019 | What is emergency nurse?. In: Kursus Emergency Nursing Peringkat Negri Selangor, |
| 2018 | Lesson learnt from massive flood 2014 in East Coast region of Malaysia. In: 5th World Society of Disaster Nursing Research Conference, |
| 2016 | Health care personnel's attitudes on family presence during resuscitation. In: 2nd Global Conference on Emergency Nursing & Trauma Care, |
| 2015 | Factors associated with emergency nurses' practices towards disaster management. In: 13th International Conference for Emergency Nurses, |
| 2015 | Familiarity of emergency personnel towards emergency preparedness. In: 19th World Congress on Disaster and Emergency Medicine, |
| 2014 | Disaster management: identifying knowledge of community health nurses and its predictor factor. In: 2nd Commonwealth Nurses Conference, |
| 2014 | The readiness of IIUM nursing and medical students towards interprofessional education. In: 10th International Nursing and Midwifery Conference Brunei, |
| 2013 | Development, validity and reliability of questionnaire for assessing nurses' knowledge, attitude and practice towards disaster management. In: IIUM Research, Invention and Innovation Exhibition (IRIIE) 2013, |
| 2013 | Disaster management in Malaysia: where are our nurses?. In: 9th International Seminar on Disaster, |
| 2013 | Disaster management: a study on knowledge, attitude and practice of community health nurse. In: IIUM Research, Invention and Innovation Exhibition (IRIIE) 2013, |
| 2013 | Identifying emergency nurses' knowledge on disaster management and its predictor factor. In: The 7th Asian Conference on Emergency Medicine, |
| 2013 | Simulation education in emergency and disaster nursing - the advantages. In: The 7th Asian Conference on Emergency Medicine, |
| 2012 | Disaster management: A Study on knowledge, attitude and practice of emergency nurse and community health nurse. In: The 3rd International Nursing Conference on Disaster Nursing in Conjunction with the 17th Malaysia-Singapore Nursing Conference 2012, |
| 2012 | Disaster management: Identifying Malaysian nurses' knowledge and predictor factors. In: World Society of Disaster Nursing Research Conference 2012, |
Book
Monograph