Staff Directory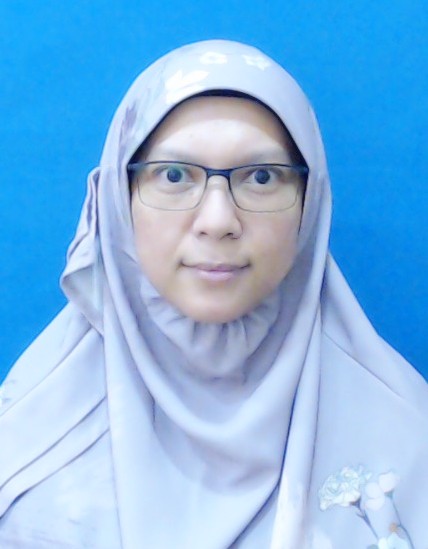 Academic Qualification
Integrated Biology - Doctor of Philosophy, University of Glasgow
Bachelor of Medicine and Surgery - Bachelor Degree, International Islamic University Malaysia
Rosazra Binti Roslan (Dr.)
Assistant Professor
IIUM Kuantan Campus
KULLIYYAH OF PHARMACY
---
Expert Profile
Rosazra binti Roslan obtained her MBBS from Kulliyyah of Medicine, International Islamic University Malaysia (IIUM) in 2006 and started her housemanship in August 2006 in Hospital Sultanah Bahiyah, Alor Star, Kedah. She completed her housemanship in Paediatrics, Obstetrics & Gynaecology (OnG), and Surgical Department within the first year of her training. In October 2007, she moved to her hometown in Kangar to work at Hospital Tuanku Fauziah.
She completed her training in Internal Medicine and Orthopaedics during her second year housemanship. She also did a short attachment for three months at Kangar Health Clinic as part of training for Public Health and Community Medicine. After completing the housemanship, she became the Medical Officer (MO) in the Department of Anaesthesiology and Intensive Care Unit. She is a fully registered member of the Malaysian Medical Council.
She joined Kulliyyah of Pharmacy, IIUM as a Trainee Lecturer in 2009 and departed to United Kingdom a few months later to pursue her Ph.D at the University of Glasgow, UK in Integrated Biology. Upon completion of her Ph.D in 2014, she returned to Malaysia and works at the Kulliyyah of Pharmacy, IIUM.
Presently, Dr Rosazra is a Physiology Lecturer at the Department of Basic Medical Sciences.
Area of Specialisation
Natural Science ~ Bioinformatics ~ Systems Biology ~ Other Systems Biology n.e.c. - Integrated Biology
Teaching Responsibilities
| | |
| --- | --- |
| BODY SYSTEM & THERAPEUTICS I : CARDIOVASCULAR & HAEMATOLOGY | 2022/2023 2021/2022 2020/2021 |
| BODY SYSTEM & THERAPEUTICS II : RESPIRATORY & URINARY SYSTEM | 2022/2023 2021/2022 2020/2021 |
| BODY SYSTEM & THERAPEUTICS III: MSK SYSTEM & SENSORY ORGANS | 2022/2023 2021/2022 |
| BODY SYSTEM & THERAPEUTICS IV: GIT & HEPATOBILIARY SYSTEMS | 2022/2023 2021/2022 |
| BODY SYSTEM & THERAPEUTICS V: ENDOCRINE & REPRODUCTIVE SYSTEMS | 2022/2023 2021/2022 |
| BODY SYSTEM & THERAPEUTICS VI : CENTRAL NERVOUS SYSTEM | 2021/2022 |
| BODY SYSTEM I : CARDIOVACULAR & HAEMATOLOGY | 2020/2021 2019/2020 2018/2019 2017/2018 2016/2017 2015/2016 2014/2015 2013/2014 |
| BODY SYSTEM II : RESPIRATORY & URINARY SYSTEM | 2020/2021 2019/2020 2017/2018 2016/2017 2015/2016 |
| BODY SYSTEM III : MUSCULOSKELETAL & SENSORY ORGANS | 2019/2020 2018/2019 2017/2018 2016/2017 2015/2016 2014/2015 |
| BODY SYSTEM IV: GASTROINTESTINAL &HEPATOBILIARY SYSTEMS | 2020/2021 2019/2020 2018/2019 2017/2018 |
| BODY SYSTEM V : ENDOCRINE & REPRODUCTIVE SYSTEMS | 2020/2021 2019/2020 2018/2019 2017/2018 2016/2017 2015/2016 2014/2015 |
| BODY SYSTEM VI : CNS | 2020/2021 2019/2020 2017/2018 2016/2017 |
| FINAL YEAR RESEARCH PROJECT | 2022/2023 |
| FUNDAMENTALS OF PHYSIOLOGY | 2023/2024 2022/2023 2021/2022 2020/2021 2019/2020 2017/2018 2016/2017 2015/2016 2014/2015 |
| PHARMACOLOGY OF THE PERIPHERAL NERVOUS SYSTEM | 2014/2015 |
| RESEARCH PROJECT-LITERATURE SEARCH | 2020/2021 2019/2020 2017/2018 2016/2017 2015/2016 2014/2015 |
Research Projects
Completed
| | |
| --- | --- |
| 2018 - 2021 | EFFECT OF TRIHONEY ON HYPERCHOLESTEROLEMIA-INDUCED MALE REPRODUCTIVE HORMONAL DISTURBANCE IN RABBIT MODEL |
| 2014 - 2015 | Preliminary Characterisation of Cardiac Metabolic Phenotype In A New Rat Model of Type 2 Diabetes Using High Fat, Hydrogenated Coconut Oil Diet In Combination With Low Dose Streptozotocin |
On-Going
| | |
| --- | --- |
| 2014 - Present | The Role of Renin-Angiotensin System in the Pathogenesis of Perinatal Programming of Hypertension |
Publications
Article
Conference or Workshop Item
Book Section