Staff Directory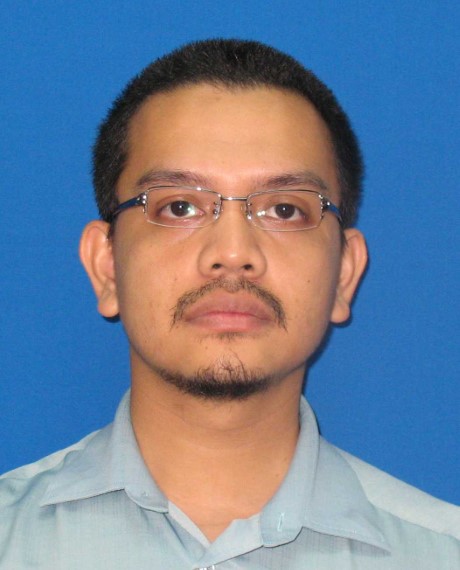 Academic Qualification
Ph,D in Medical Sciences - Doctor of Philosophy, International Islamic University Malaysia
Master of Medical Sciences in Anatomy - Masters Degree, International Islamic University Malaysia
Doctor of Medicine - Bachelor Degree, Universiti Kebangsaan Malaysia (UKM)
Wan Muhamad Salahudin Bin Wan Salleh (Dr.)
Assistant Professor
IIUM Kuantan Campus
KULLIYYAH OF MEDICINE
---
Expert Profile
Asst. Dr. Wan Muhamad Salahudin Wan Salleh is an Assistant Professor who graduated from the Universiti Kebangsaan Malaysia with MD in 2004. He served as a medical officer at the government hospitals but due to his passion for the teaching profession, he joined the IIUM teaching fraternity. He obtained his master (2012) and PhD (2021) from Kulliyyah of Medicine, IIUM. He was awarded a Ph.D. in Medical Sciences (Anatomy) from the Kulliyyah of Medicine, IIUM based and his thesis title was "The Effects of Chronic Low Dose Organic Arsenic Exposure on the Kidney: Mechanism of Injury and Microscopic Changes". Currently, he is actively involved in undergraduate and postgraduate teaching at the Kulliyyah of Medicine. 
Area of Specialisation
Medical And Health ~ Medical And Health Sciences ~ Anatomy ~ Other Anatomy n.e.c.
Professional Membership
2021: Member of Profesional Body / Association: (Lifetime Member), Microscopy Society Malaysia
Teaching Responsibilities
| | |
| --- | --- |
| BMS & GENERAL ORL-HNS ROTATION | 2022/2023 |
| BODY REACTION TO PHYSICAL, CHEMICAL & BIOLOGICAL AGENTS | 2015/2016 |
| BODY REACTIONS TO PHYSICAL, CHEMICAL AND BIOLOGICAL AGENTS | 2021/2022 2020/2021 |
| CARDIOVASCULAR, RESPIRATORY AND HAEMOPOIETIC SYSTEMS | 2022/2023 2021/2022 |
| CARDIOVASCULAR, RESPIRATORY, BLOOD AND BLOOD FORMING ORGANS | 2018/2019 2012/2013 |
| GROSS ANATOMY | 2021/2022 |
| MICROSCOPIC ANATOMY | 2021/2022 |
| NORMAL RESPONSE & PROCESS TO DISEASED STATE | 2018/2019 |
| NORMAL RESPONSE AND PROCESS TO DISEASED STATE | 2022/2023 2021/2022 |
| NORMAL STRUCTURE & FUNCTION OF THE HUMAN CELL, TISSUE & BODY SYSTEM | 2018/2019 2012/2013 |
| NORMAL STRUCTURE & FUNCTION OF THE HUMAN CELL, TISSUE & BODY SYSTEMS | 2022/2023 2021/2022 |
| STRUCTURE & FUNCTION IN NORMAL & DISEASED STATES & BEHAVIOURAL SCIENCE | 2021/2022 2020/2021 |
| THE ALIMENTARY AND HEPATOBILIARY SYSTEMS | 2022/2023 2021/2022 2018/2019 |
| THE ENDOCRINE, REPRODUCTIVE AND URINARY SYSTEMS | 2021/2022 2020/2021 |
| THE LOCOMOTOR AND NERVOUS SYSTEMS | 2021/2022 2020/2021 |
Research Projects
Completed
| | |
| --- | --- |
| 2014 - 2019 | Fundamental Basis of Nephropathy in Chronic Low Dose Organophosphates Exposure |
| 2010 - 2012 | Histological and Histochemical Study of Human Skeletal Muscle in Diabetes Mellitus. |
On-Going
| | |
| --- | --- |
| 2015 - Present | The Role of DNA Repair Gene Inhibition on Chronic Arsenic- Induced Liver Sinusoidal Cells Damage. |
| 2012 - Present | Orthopaedics, Musculoskeletal and Bioethical Research Unit |
| 2011 - Present | RU 2011 - Urology for Medical Student |
Award & Recognition
| | | |
| --- | --- | --- |
| 14 Dec, 2021 | 1ST PLACE POSTER PRESENTATION (NON-CLINICAL POSTER) - Others | University |
| 28 Oct, 2021 | Silver Medal - International PutraInnoCreative Carnival in Teaching and Learning 2021 | International |
| 27 Feb, 2020 | THIRD PLACE 3 MINUTE THESIS (3MT) COMPETITION; KULLIYYAH OF MEDICINE, INTERNATIONAL ISLAMIC UNIVERSITY MALAYSIA - OFFICE OF THE DEPUTY DEAN (POSTGRADUATE & RESEARCH), KULLIYYAH OF MEDICINE, INTERNATIONAL ISLAMIC UNIVERSITY MALAYSIA | KCDIO |
| 20 Dec, 2019 | 2ND PLACE MICROGRAPH COMPETITION AWARD; 28TH SCIENTIFIC CONFERENCE OF MICROSCOPY SOCIETY MALAYSIA; SWISS GARDEN HOTEL, KUANTAN - MICROSCOPY SOCIETY MALAYSIA | National |
| 20 Dec, 2019 | BEST POSTER COMPETITION; 28TH SCIENTIFIC CONFERENCE OF MICROSCOPY SOCIETY MALAYSIA; SWISS GARDEN HOTEL, KUANTAN - MICROSCOPY SOCIETY MALAYSIA | National |
| 23 Oct, 2019 | 2ND PLACE BEST POSTER COMPETITION AWARD; KUANTAN RESEARCH DAY, INTERNATIONAL ISLAMIC UNIVERSITY MALAYSIA - RESEARCH MANAGEMENT CENTRE (RMC) IN COLLABORATION WITH CENTRE FOR POSTGRADUATE STUDIES (CPS), INTERNATIONAL ISLAMIC UNIVERSITY MALAYSIA | University |
| 09 Oct, 2019 | 2ND PLACE BEST ORAL PRESENTATION (NON-CLINICAL); 5TH MEDICAL RESEARCH SYMPOSIUM; IIUM MEDICAL CENTRE - KULLIYYAH OF MEDICINE, INTERNATIONAL ISLAMIC UNIVERSITY MALAYSIA | University |
Publications
Article
Conference or Workshop Item
Monograph