Staff Directory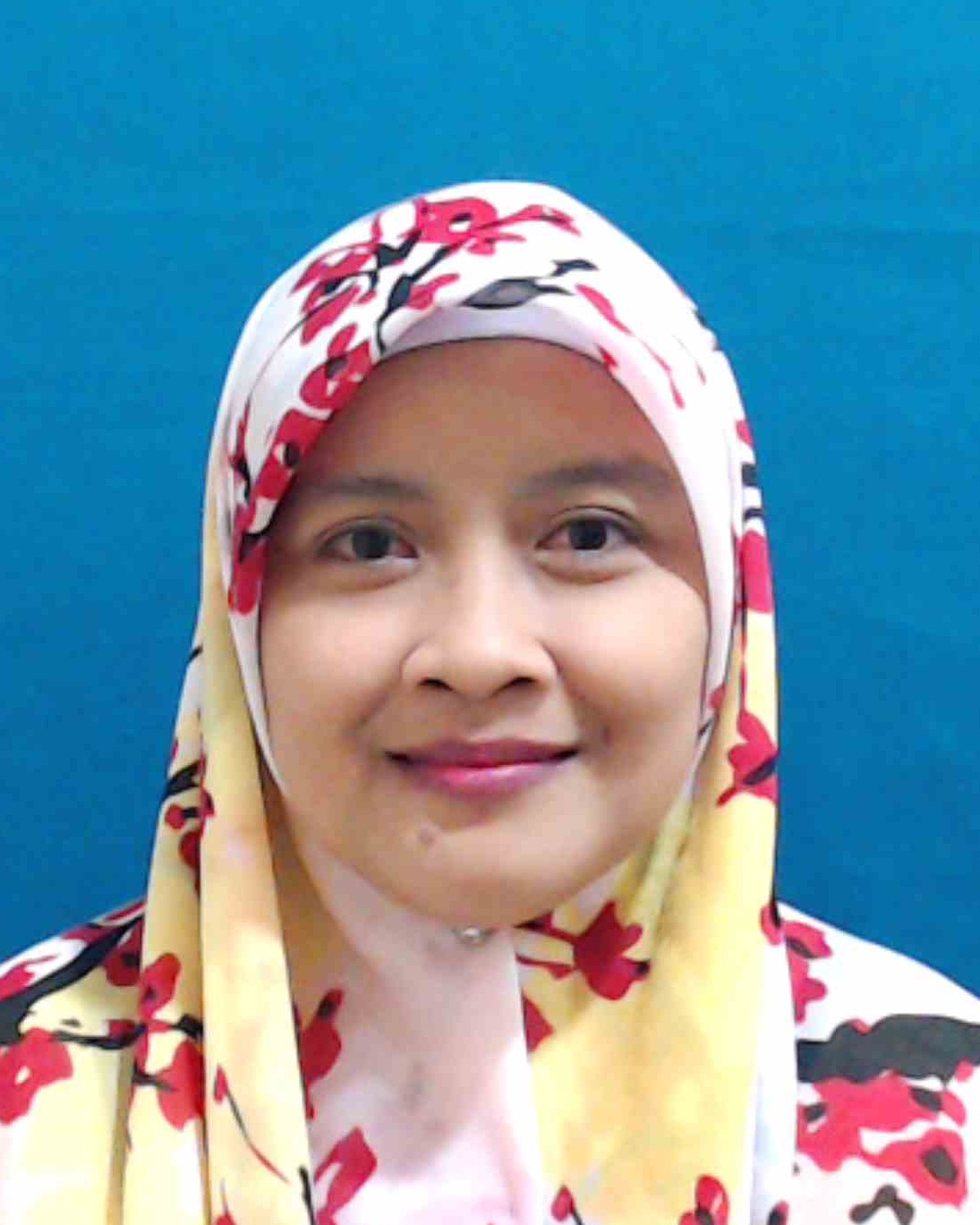 Academic Qualification
Master of Nursing Science - Masters Degree, Chiang Mai University
Health Sciences - Bachelor Degree, Universiti Sains Malaysia (USM)
Suzilawati Binti Mohamed Ariffin
Lecturer
IIUM Kuantan Campus
KULLIYYAH OF NURSING
---
suzilawatima@iium.edu.my
7313
Expert Profile
Suzilawati Mohamed Ariffin obtained her Bachelor of Health Science (Honours)(Nursing) from Universiti Sains Malaysia (USM), Kubang Kerian, Kelantan, Malaysia. She then pursues her Master of Nursing Science at Chiang Mai University, Thailand.

She was a lecturer in few colleges (Bukit Merah Laketown Institute of Allied Health Sciences, Perak and Kolej Poly-tech MARA, Kelantan) before move to IIUM as an Assistant Lecturer (2010).
She was a member of few professional bodies including National Cancer Council Malaysia (MAKNA), Malaysian Nursing Association (MNA), and Koperasi Kejururawatan Malaysia Berhad (KORAWAT).
Upon completion of her MSc (2015), she returned to Malaysia and appointed as a lecturer at Kulliyyah of Nursing, International Islamic University Malaysia.
Her research interests include clinical practice mainly in Critical Care area. She is actively supervises undergraduate student' research in the field of nursing education.
Area of Specialisation
Medical And Health ~ Medical And Health Sciences ~ Nursing ~ Nursing Care - Intensive Care Nursing
Professional Membership
Member of Profesional Body / Association: (Member), Koperasi Kejuruwatan Malaysia Berhad
Member of Profesional Body / Association: (Member), Malaysian Nursing Association
Member of Profesional Body / Association, MAKNA
Teaching Responsibilities
| | |
| --- | --- |
| CRITICAL CARE NURSING | 2016/2017 2015/2016 |
| FUNDAMENTAL OF MEDICAL-SURGICAL AND SPECIAL SENSES NURSING | 2017/2018 |
| INTEGRATED NURSING PRACTICE | 2016/2017 |
| INTEGRATED NURSING SCIENCES | 2016/2017 |
| MEDICAL SOCIOLOGY, PSYCHOLOGY AND TRANSCULTURAL NURSING | 2017/2018 2016/2017 |
| MICROBIOLOGY, IMMUNOLOGY AND PARASITOLOGY | 2015/2016 |
| RESEARCH PROJECT FINAL | 2016/2017 |
| RESEARCH PROJECT PROPOSAL | 2017/2018 2016/2017 |
| RESPIRATORY AND CARDIOVASCULAR NURSING | 2016/2017 |
| SPECIALIZED CARE NURSING PRACTICE 2 | 2017/2018 2016/2017 |
Research Projects
Completed
| | |
| --- | --- |
| 2016 - 2020 | Medication Error among Critical Care Nurses and Pharmacist: Mixed Method Study in Three Tertiary Hospitals in the East Coast Malaysia |
On-Going
Publications
Article
| | |
| --- | --- |
| 2020 | Being voiceless: a review on patient communication in intensive care unit. Systematic Reviews in Pharmacy, 11 (12) pp. 1328-1333 |
| 2020 | Pharmacists' perception on medication errors in intensive care unit. Malaysian Journal of Medical Research, 4 (1) pp. 20-25 |
| 2019 | Nurse perception on medication error in Intensive Care Unit. Journal of Medical Biomedical and Applied Sciences, 7 (7) pp. 267-271 |
| 2018 | Intensive care experience among intensive care unit survivors. Nursing Journal, 45 (4 (October-December)) pp. 181-191 |
| 2018 | Knowledge, attitude and practice regarding motorcycle helmet usage among secondary school students in Kuantan, Malaysia. Journal of Occupational Safety and Health, 15 (1) pp. 27-34 |
| 2018 | Main causes of medication administration errors among final year student nurses in University College of Islam Melaka (KUIM). Scholars Journal of Applied Medical Sciences (SJAMS), 6 (8) pp. 2997-3002 |
| 2017 | Knowledge, attitude and practice of nursing and computer science students on blood donation. A comparison study. IOSR Journal of Nursing and Health Science (IOSR-JNHS), 6 (5) pp. 73-77 |
Conference or Workshop Item
Book Section
Monograph