Staff Directory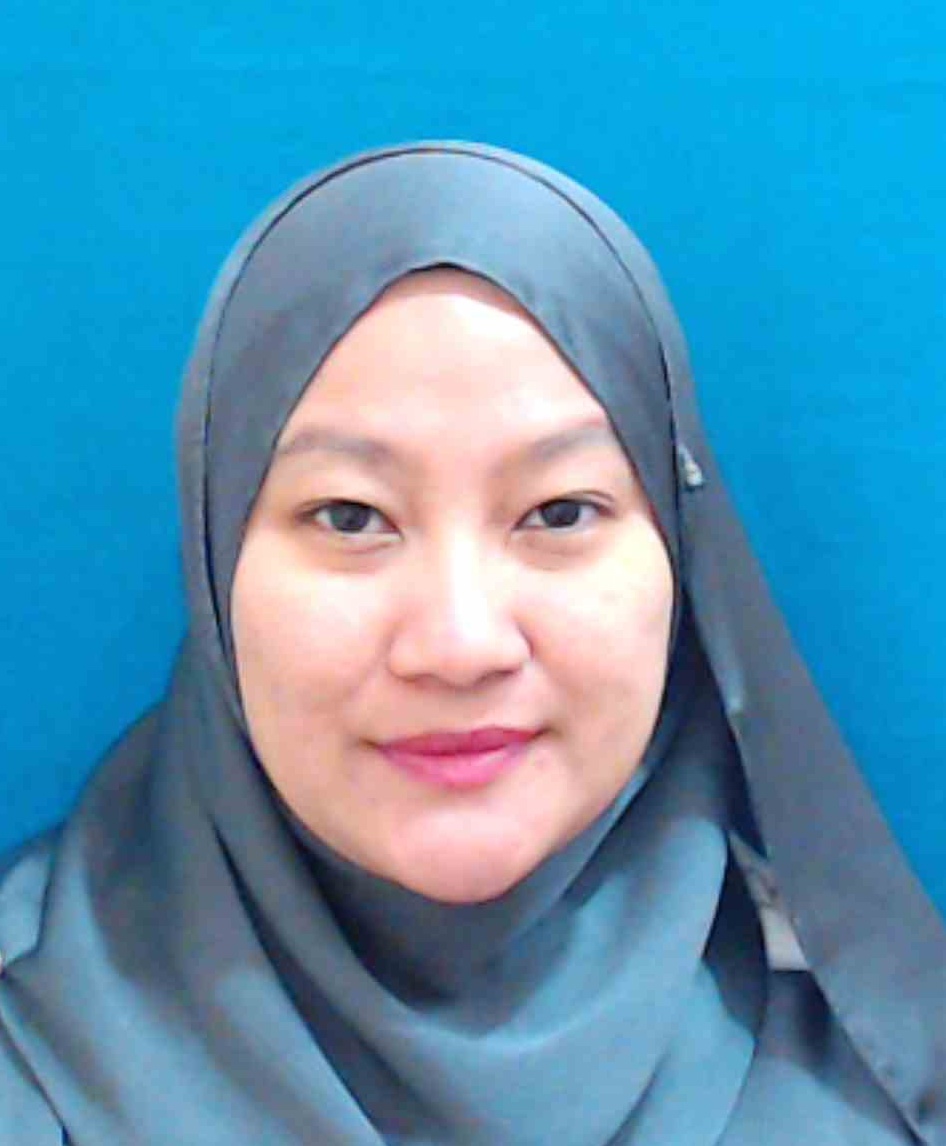 Academic Qualification
Audiology - Doctor of Philosophy, University of Canterbury
PhD - Doctor of Philosophy, University of Canterbury
Audiology - Bachelor Degree, International Islamic University Malaysia
Sarah Binti Rahmat (Dr.)
Assistant Professor
IIUM Kuantan Campus
KULLIYYAH OF ALLIED HEALTH SCIENCES

Other's position:
Head, Kulliyyah of Allied Health Sciences
---
sarahrahmat@iium.edu.my
3305
Expert Profile
Sarah binti Rahmat obtained her Bachelor in Audiology with First Class Honors from International Islamic University Malaysia in 2010. She was the recipient of the Best Student of Audiology Award during the 26th IIUM convocation. She joined IIUM as an Assistant Lecturer in the Department of Audiology and Speech Language Pathology, in 2010.
In 2011, she pursued her Ph.D in Audiology at the University of Canterbury. After three and a half years, she was awarded a Ph.D in May, 2015. Due to her excellenctresearch in developing a new psychophysical method for measuring non-linear cochlear function, was invited to present her work in the "Celebration and Showcase of Hearing and Vestibular Research in New Zealand" symposium which was held in September, 2015.
Her undergraduate research, as well as her Ph.D work have resulted in two local and six international conference presentations, as well as two publications. She hopes to be much involved and contribute to future audiology and hearing research in the area of psychoacoustic, cochlear physiology/mechanics, preservation of residual hearing in cochlear implant surgery and enhancement of student learning via simulated training.
Area of Specialisation
Medical And Health ~ Medical And Health Sciences ~ Audiology ~ Other Audiology n.e.c.
Teaching Responsibilities
| | |
| --- | --- |
| ADVANCED AUDITORY AMPLIFICATION | 2017/2018 |
| ADVANCED TECHNIQUES IN AUDIOLOGY | 2022/2023 2021/2022 2020/2021 |
| AUDIOLOGY CLINIC 1 | 2022/2023 2021/2022 2019/2020 2018/2019 2017/2018 2016/2017 2015/2016 2014/2015 |
| AUDIOLOGY CLINIC 2 | 2022/2023 2021/2022 2018/2019 2017/2018 2016/2017 2015/2016 |
| AUDIOLOGY CLINIC 3 | 2022/2023 2021/2022 2020/2021 2019/2020 2018/2019 2017/2018 2016/2017 2015/2016 2014/2015 |
| AUDIOLOGY CLINIC 4 | 2022/2023 2021/2022 2020/2021 2019/2020 2018/2019 2017/2018 2016/2017 2015/2016 2014/2015 |
| AUDIOLOGY RELATED IMPLANTABLE DEVICES | 2022/2023 2021/2022 2018/2019 |
| AUDITORY AMPLIFICATION | 2016/2017 2015/2016 |
| AUDITORY ELECTROPHYSIOLOGY | 2021/2022 2019/2020 2018/2019 |
| Basic Audiometry for Audiology | 2023/2024 2022/2023 2021/2022 2020/2021 2019/2020 2018/2019 2017/2018 2016/2017 |
| Basic Audiometry for Speech | 2023/2024 2021/2022 2020/2021 2019/2020 2018/2019 2017/2018 |
| BASIC COMMUNICATION DISORDER | 2018/2019 |
| CLINICAL PLACEMENT | 2021/2022 |
| COUNSELLING IN COMMUNICATION DISORDERS | 2010/2011 |
| ISLAMIC INPUT FOR HEALTH PROFESSIONAL | 2019/2020 |
| ISLAMIC INPUT FOR HEALTH PROFESSIONAL (MHSC) | 2019/2020 |
| NEUROPSYCHOLOGY FOR SPEECH-LANGUAGE PATHOLOGY | 2020/2021 2019/2020 2018/2019 |
| PROFESSIONAL ISSUES | 2022/2023 2020/2021 2018/2019 2017/2018 2010/2011 |
| PSYCHOACOUSTICS | 2022/2023 2021/2022 2018/2019 2017/2018 2016/2017 2015/2016 2014/2015 |
| RESEARCH PROJECT 1 | 2022/2023 2021/2022 2019/2020 2018/2019 2017/2018 2016/2017 2015/2016 |
| RESEARCH PROJECT 2 | 2022/2023 2021/2022 2018/2019 2017/2018 2016/2017 2015/2016 2014/2015 |
| RESEARCH PROJECT FOR SPEECH 1 | 2022/2023 |
| RESEARCH PROJECT FOR SPEECH 2 | 2022/2023 |
| SCREENING FOR IMPAIRED HEARING | 2018/2019 2017/2018 2015/2016 2014/2015 |
| SEMINARS IN AUDIOLOGY | 2022/2023 2021/2022 2020/2021 2019/2020 2018/2019 2017/2018 2016/2017 2015/2016 2014/2015 |
| TECHNIQUES IN AUDIOLOGY | 2015/2016 |
Research Projects
Completed
| | |
| --- | --- |
| 2018 - 2020 | Transferring knowledge of Auditory Processing Disorder (APD) to primary school teachers and audiologists in Kuantan |
| 2017 - 2022 | Identification of Potential Sound Therapy Methods for Working Memory and Auditory Sensory Gating Intervention in Children with Attention Deficit and Hyperactivity Disorder (ADHD) |
| 2016 - 2020 | Effect of hearing loss towards Islamic understanding and practice among adult |
| 2015 - 2018 | Third-party disability of hearing impairment among adult spouses |
| 2015 - 2017 | Psychosocial and Emotional Impact on Spouse with Hearing Impaired |
| 2015 - 2019 | Investigation on the Use of a New Model of High-Fidelity Simulation Learning Environment (SLE) in Audiology Training |
On-Going
| | |
| --- | --- |
| 2023 - Present | RESEARCH CONSULTANT FOR LOVE & LAUGH GROUP (ESTABLISHMENT OF RESEARCH CENTRE) |
| 2019 - Present | Evaluation of sound therapy intervention for emotional regulation in Autism Spectrum Disorder (ASD) children using suppression Distortion Product Otoacoustic Emission (DPOAE) and Auditory-Sensory Gating tests (Project 2) |
| 2019 - Present | Validation of i-richment |
| 2016 - Present | Speech Perception of Native and Non-Native Malay Speakers using the Malay Digit Triplet and Auditory-Visual Matrix Sentence Tests |
| 2016 - Present | Investigation of the existence of occupational noise management in workplaces in Malaysia |
Award & Recognition
| | | |
| --- | --- | --- |
| 12 Jul, 2018 | Most Promising Academic Award under Medical and Health Sciences - International Islamic University Malaysia | University |
| 12 May, 2018 | 2nd Best Oral presenter - 5th Malaysian Audiology Scientific Conference (MASCO) | National |
| 09 Mar, 2018 | Kulliyyah Allied Health Sciences Most Promising Academician Award 2018 - Kulliyyah Allied Health Sciences | KCDIO |
Publications
Article
| | |
| --- | --- |
| 2022 | Calibrating different sounds for sound therapy: a general guide. Medical Journal of Malaysia, 77 (1) pp. 12-19 |
| 2022 | The effectiveness of Bisinglah, BEB! A classroom-based hearing conservation programme for youth. International Journal on Disability and Human Development, 21 (4) pp. |
| 2022 | The potential of Inventori Laporan Masalah Pendengaran (ILAMP) to be used as a hearing screening tool among Malaysian. IIUM Journal of Orofacial and Health Sciences, 3 (1) pp. 37-37 |
| 2021 | Clinical training for the audiology students of International Islamic University Malaysia (IIUM) during the covid-19 pandemic: the challenges vs. opportunities. MANSA e-Bulletin, 2 () pp. 52-55 |
| 2021 | Development and validation of an educational hearing conservation programme for Malaysian youth: bisinglah beb!. Malaysian Journal of Public Health Medicine, 21 (1) pp. 286-296 |
| 2021 | Development of hearing impairment inventory for religious duties for Muslim adults: a preliminary study. Medical Journal of Malaysia, 76 (2) pp. 119-125 |
| 2021 | Development of hearing impairment inventory for religious duties of Muslim adult. Medical Journal of Malaysia, 76 (2) pp. 205-211 |
| 2021 | Managing financial stress through Islamic wealth management: an appreciation of Hifz al-Mal. Malaysian Journal of Medicine and Health Sciences, 17 (Supplement 5) pp. 79-79 |
| 2021 | Managing financial stress through Islamic wealth management: an appreciation of Hifz al-Mal. Malaysian Journal of Medicine and Health Sciences, 17 (Supplement 5) pp. 79-79 |
| 2021 | Psychometric properties of the Malay inventory for the perception of Muslims with hearing impairment. Medical Journal of Malaysia, 76 (5) pp. 672-679 |
| 2021 | Self-reported hearing loss as an alternative hearing screening tool among adults: an introduction to Inventori Laporan Masalah Pendengaran (ILAMP). MANSA e-Bulletin, 2 () pp. 12-14 |
| 2021 | The 3rdWorld Congress on the Integration and Islamicisation of Acquired Human Knowledge. Revelation and Science, 11 (1) pp. 1-5 |
| 2020 | Cross-cultural translation and validation of the Malay version of the Swanson, Nolan, and Pelham Parent Rating Scale of attention deficit hyperactivity disorders symptoms among Malaysian probands: A preliminary study. Asia Pacific Psychiatry, () pp. 1-3 |
| 2020 | Cross‐cultural translation and validation of the Malay version of the Swanson, Nolan, and Pelham Parent Rating Scale of attention deficit hyperactivity disorders symptoms among Malaysian probands: A preliminary study. Asia-Pacific Psychiatry, () pp. |
| 2019 | A novel computer-based simulated learning environment in audiology with learning assistance: preliminary findings. Medical Journal of Malaysia, 74 (2) pp. 168-173 |
| 2019 | Bisinglah! BEB (Belia Elak Bising): The development of Malay version of Educational Hearing Conservation Programme (EdHCP) for youth. International Journal Of Allied Health Sciences, 3 (3 Special Issue: Research Towards Sustainable Development Goals) pp. 775-775 |
| 2019 | Current cochlear dead region (CDR) tests: a scoping review. International Journal of Allied Health Science, 3 (1) pp. 540-540 |
| 2019 | Noise and the efferent auditory system activation: A scoping review. International Journal of Health Science, 3 (1) pp. 548-548 |
| 2019 | Outcome of cochlear implantation among prelingual children with difference age at implantation. International Journal of Health Science, 3 (1) pp. 539-539 |
| 2019 | Psychometric properties of Bahasa Malaysia version of the Swanson, Nolhan and Pelham (SNAP-IV) – teacher and parent ratings of attention deficit/hyperactivity disorder symptoms. International Journal of Allied Health Sciences, 3 (1 Special Issue: Building Blocks for Successful Audiological Services) pp. 556-556 |
| 2019 | The development of items for the "Inventori Persepsi bagi Muslim yang memiliki masalah pendengaran" (IPM3P) questionnaire: A prelimenary work. International Journal of Health Science, 3 (1) pp. 537-537 |
| 2019 | The effect of click and Level Specific (LS) CE-Chirp on EcochG findings in normal hearing adults. International Journal of Health Science, 3 (1) pp. 544-544 |
| 2019 | The influence of feedback in the simulated patient (SP) case-history training among audiology students at the International Islamic University Malaysia. Journal of Audiology and Otology, 23 (3) pp. 121-128 |
| 2019 | The influence of feedback in the simulated patient (SP) case-history training among audiology students at the International Islamic University Malaysia. Journal of Audiology and Otology, 23 (3) pp. 121-128 |
| 2019 | Translation, adaptation and cross-cultural validation of Hearing Handicap Inventory for Adult (HHIA) in Malay language. Journal of Audiology and Otology, 23 (3) pp. 129-134 |
| 2018 | A pilot survey on knowledge, attitude and practice towards the Islamisation of knowledge as perceived by the staff of Kulliyyah of Allied Health Sciences, International Islamic University Malaysia. The International Medical Journal Malaysia, 17 (Special issue 1) pp. 77-82 |
| 2018 | Hearing impairment from the Islamic perspective: a review. International Medical Journal of Malaysia, 17 (Special Issue No 2) pp. 35-48 |
| 2018 | Identifying the potential of Qur'anic recitation on the proliferation of chondrocytes derived from rabbit articular cartilage: work in progress. International Medical Journal Malaysia, 17 (Special issue 1) pp. 159-165 |
| 2018 | Overview of occupational hearing noise management in Malaysia. International Journal of Allied Health Sciences, 2 (3) pp. 445-458 |
| 2017 | Influence of two-electrode montages on the level-specific (LS) CE-Chirp auditory brainstem response (ABR) at multiple intensity levels. International Journal of Audiology, 56 (10) pp. 723-732 |
| 2017 | Investigation on common errors made by audiology students during clinical training. International Journal of Allied Health Sciences, 1 (1 (Special Issue: Enhancing Academic and Research Quality)) pp. 1 |
| 2017 | Psychosocial impact of hearing loss on hearing-impaired patients and their spouses. International Journal of Allied Health Sciences, 1 (1 (Special Issue: Enhancing Academic and Research Quality)) pp. 1-1 |
| 2017 | Towards developing high-fidelity simulated learning environment training modules in audiology. The Medical Journal of Malaysia, 72 (1) pp. 37-45 |
| 2017 | Translation and adaptation of hearing handicap inventory for adult (HHIA) into Malay language: a pilot study. International Journal of Allied Health Sciences, 1 (2) pp. 92-100 |
| 2016 | Correlation between schroeder-phase effect and electrocochleography findings. The International Medical Journal of Malaysia, 15 () pp. 7 |
| 2016 | Development of the Malay digit triplet test via headphones and telephones as a national hearing screening tool in Malaysia. International Medical Journal of Malaysia, 15 (Supplementary Issue No 1) pp. 16-16 |
| 2016 | Extended reliability measures for the fast method of Schroeder-phase masking. The International Medical Journal Malaysia, 15 (December (supplement issue)) pp. 6-6 |
| 2016 | Translation, adaptation and psychometric properties of Bahasa Malaysia version of the hearing handicap inventory for adult (HHIA): a preliminary study. International Medical Journal Malaysia, 15 (Supplement issue) pp. 33-33 |
| 2015 | Simulated learning environment (SLE) in audiology education: a systematic review. International Journal of Audiology , 54 () pp. 881-888 |
| 2015 | The development of a fast method for recording schroeder-phase masking functions. Hearing Research, 330 () pp. 125-133 |
| 2015 | The use of a fast method for recording schroeder-phase masking functions to estimate cochlear phase curvature . Journal of International Advanced Otology, 11 (1) pp. 58-58 |
Conference or Workshop Item
| | |
| --- | --- |
| 2022 | The sound-working memory training as a new intervention for children with attention deficit hyperactivity disorders symptoms. In: IIUM Research Day 2021: An International Online Event for Life Sciences, |
| 2021 | Auditory Brainstem Response (ABR) modulation as an alternative method to measure sensory gating.. In: British Academy of Audiology (BAA) 17th Annual Conference, |
| 2021 | Auditory brainstem response using psychological task in Autism Spectrum Disorder (ASD) children. In: International Evoked Response Audiometry Study Group Biennial Symposium 2021, |
| 2021 | Effects of attention deficits on the auditory processing performance among normal and APD children. In: British Academy of Audiology (BAA) 17th Annual Conference, |
| 2021 | Evaluation of sound-working memory therapy intervention in Autism Spectrum Disorder (ASD) children using Auditory Brainstem Response (ABR) sensory gating. In: International Evoked Response Audiometry Study Group Biennial Symposium 2021, |
| 2021 | Interference control and selective attention ability among children with Auditory Processing Disorder (APD). In: British Academy of Audiology (BAA) 17th Annual Conference, |
| 2021 | Preliminary study on selected Qur'anic verses (Chapter 1-10) on hearing sciences: a thematic analysis. In: 3rd World Congress on Integration and Islamicisation 2021, |
| 2021 | Suppression Distortion Product Otoacoustic Emission (Suppression DPOAE) using Various Contralateral Suppressors among Autism Spectrum Disorder Children. In: International Evoked Response Audiometry Study Group Biennial Symposium 2021, |
| 2021 | The effects of attention on the MOCS as measured by TEOAE suppression. In: International Evoked Response Audiometry Study Group Biennial Symposium 2021, |
| 2021 | The effects of nature sounds and Quranic recitation on the MOCS as measured by TEOAE suppression. In: International Evoked Response Audiometry Study Group Biennial Symposium 2021, |
| 2018 | Translation and psychometric properties of Bahasa Malaysia version of the Swanson, Nolhan and Pelham (SNAP-IV) – teacher and parent ratings of attention deficit/hyperact. In: 5th Malaysian Audiology Scientific Conference (MASCO) 2018, |
| 2018 | Translation, adaptation and psychometric properties of Bahasa Malaysia version of the Swanson, Nolhan and Pelham (SNAP-IV) – teacher and parent ratings of attention deficit hyperactivity disorder (ADHD) symptoms: a preliminary study. In: ICCAP 2018: 13th International Conference On Child And Adolescent Psychopathology, |
| 2017 | Developing a high-fidelity simulated-learning environment (SLE) in audiology education: a preliminary investigation. In: 10th Biennial Asia Pacific Conference on Speech, Hearing and Language (APC SLH2017), |
| 2017 | Psychosocial impacts in adult hearing-impaired and their spouses. In: 10th Biennial Asia Pacific Conference on Speech, Hearing and Language (APC SLH2017), |
| 2017 | The effects of electrode montages in the auditory brainstem response to level specific CE-chirp. In: 10th Biennial Asia Pacific Conference on Speech, Hearing and Language (APC SLH2017), |
| 2016 | Audiological findings from non-routine tests and management for retrocochlear disorders . In: 1st Kuantan Retrocochlear Course: An Introduction, |
| 2016 | Case studies . In: 1st Kuantan Retrocochlear Course: An Introduction, |
| 2016 | Developing a high-fidelity simulated-learning environment (SLE) in audiology education: A preliminary investigation. In: 33rd World Congress of Audiology, |
| 2016 | Identifying the potential of qur'anic recitation on the proliferation of chondrocytes derived from rabbit articular cartilage: work in progress. In: 2nd World Congress on Integration and Islamicisation: Focus on Medical and Health Care Sciences., |
| 2016 | Indication of retrocochlear disorders from standard audiological procedure . In: 1st Kuantan Retrocochlear Course: An Introduction, |
| 2016 | Pathophysiology for common retrocochlear disorders . In: 1st Kuantan Retrocochlear Course: An Introduction, |
| 2016 | Translation, validation and psychometric properties of Bahasa Malaysia version of the Significant Other Scale for Hearing Disability (SOS-HEAR). In: 4th Malaysian Audiology Scientific Conference (MASCO 2016), |
| 2016 | Translation, validation and psychometric properties of Bahasa Malaysia version of the Significant Other Scale for Hearing Disability (SOS-HEAR). In: 33rd World Congress of Audiology, |
| 2015 | A fast method for the psychophysical estimation of nonlinear cochlear function using schroeder-phase masking. In: 12th European Federation of Audiology Societies (EFAS) Congress, |
| 2015 | Simulated learning environment (SLE) in audiology education: a systematic review . In: International Symposium of Health Sciences (i-SIHAT) 2015, |
| 2014 | A fast method for psychophysical estimation of nonlinear cochlear processing using Schroeder phase harmonic complexes. In: 37the Annual Mid-winter Meeting of Association for Research in Otolaryngology, |
| 2014 | The use of a fast method of recording Schroeder phase masking function for measuring nonlinear cochlear function . In: Inner Ear Biology Workshop 2014, |
| 2011 | Re-evaluation of initial masking level in pure tone audiometry. In: IIUM Research Invention and Innovation Exhibition IRIIE 2011, |
| 2010 | Optimum initial masking level for Plateau seeking method. In: Asia Pacific Conference of Speech, Language and Hearing Sciences 2010, |
Book
Monograph