Staff Directory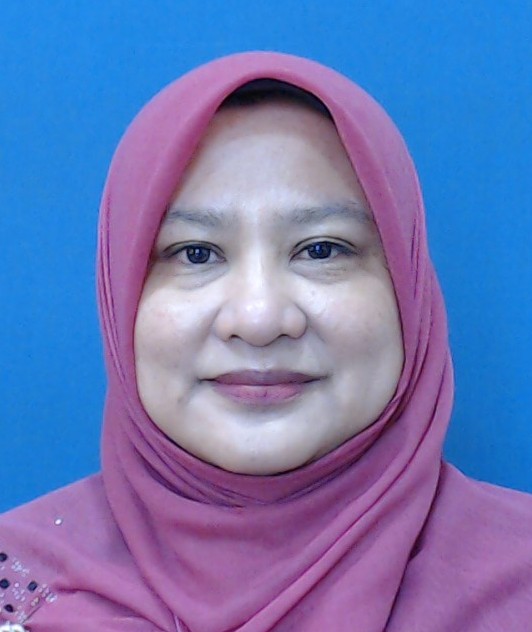 Academic Qualification
Biochemical - Doctor of Philosophy, Universiti Kebangsaan Malaysia (UKM)
MASTER IN INFORMATION TECHNOLOGY - Masters Degree, Universiti Kebangsaan Malaysia (UKM)
- Bachelor Degree, Universiti Kebangsaan Malaysia (UKM)
Noraslinda Binti Muhamad Bunnori (Assoc. Prof. Dr.)
Associate Professor
IIUM Kuantan Campus
KULLIYYAH OF SCIENCE

Other's position:
Deputy Dean, Kulliyyah of Science
---
noraslinda@iium.edu.my
5057
Expert Profile
Noraslinda Muhamad Bunnori obtained her BSc (Hons), MSc and Ph.D from University Kebangsaan Malaysia (UKM) in Biochemistry. She was an Academic Fellow in 2011 and upon completion of her Ph.D, joined the Kulliyyah of Science, IIUM as a lecturer. Her interest in proteomics and computational biology has secured her a few grants, publications, exhibitions and proceedings. Her proteomics research has covered many areas, especially in plants, animals and marine.
She won two silver medals in 2014 in this area. Computational biology related to ligands synthesis of chemist co-researchers has widened her knowledge of drug development. She is one of the co-researchers and co-supervisors for supporting chemistry area in synthesis of potential ligands and developing a novel drug.
Area of Specialisation
Natural Science ~ Biological Sciences ~ Biochemistry ~ Other Biochemistry n.e.c.
Biotechnology ~ Biotechnology ~ Molecular Biology ~ Molecular and Structural Biology - protein Expression
Natural Science ~ Bioinformatics ~ Bioinformatics Tools, Platforms and Technologies ~ Other Bioinformatics Tools, Platforms and Technologies n.e.c - genomics and proteomics
Teaching Responsibilities
| | |
| --- | --- |
| BIOENTREPRENEURSHIP | 2019/2020 2020/2021 |
| BIOINFOMATICS | 2017/2018 |
| BIOPROCESS DESIGN AN OPTIMISATION | 2020/2021 |
| BIOPROCESS DESIGN AND OPTIMISATION | 2020/2021 |
| CHEMISTRY & BIOCHEMISTRY OF NATURAL PRODUCTS | 2015/2016 |
| CHEMISTRY AND BIOCHEMISTRY OF NATURAL PRODUCTS | 2015/2016 2016/2017 2019/2020 |
| COMPUTER AIDED DRUG DESIGN | 2013/2014 2011/2012 2012/2013 2020/2021 2014/2015 |
| COMPUTER IN SCIENCE | 2019/2020 2018/2019 2016/2017 2014/2015 2013/2014 2020/2021 2012/2013 2017/2018 2011/2012 |
| COMPUTER-AIDED DRUG DESIGN | 2014/2015 |
| FINAL YEAR PROJECT | 2020/2021 |
| FOOD BIOTECHNOLOGY | 2019/2020 |
| FOOD TOXICOLOGY AND ASSESSMENT | 2015/2016 2016/2017 |
| INTERNET APPLICATIONS | 2011/2012 |
| INTRODUCTION TO BIOINFORMATICS | 2011/2012 |
| MEDICAL BIOTECHNOLOGY | 2020/2021 |
| MOLECULAR BIOLOGY | 2018/2019 2019/2020 |
| PRINCIPLES OF BIOCHEMISTRY | 2012/2013 2015/2016 2014/2015 2016/2017 |
| PRINCIPLES OF CELL BIOLOGY | 2016/2017 |
Research Projects
Completed
| | |
| --- | --- |
| 2016 - 2020 | Protien profiling of the malaysian red butterfly wing (Christia vespertilionis) |
| 2016 - 2019 | Fundemental Study of Hypothetical Protiens Involved in Virulence of Streptococcus pneumoniae |
| 2016 - 2020 | Investigation Of Insulin-like Protein Of Some Malaysia Medicinal Plants For Diabetes Mellitus Treatment |
| 2015 - 2019 | The Developemnt of Halal Collagen Nutraceuticals Tablet from Chicken Feet |
| 2014 - 2018 | Fundamental Study on Protein Expression of Several Selected Harmful Algal Bloom (HAB) Species During Different Growth Phases |
| 2014 - 2018 | Investigation of Burkholderia Pseudomallei Target Genes Based on Transpos on-directed Insertion Site Sequencing (TraDIS) Prediction Approach |
| 2013 - 2015 | Proteomic Approach of Meat Science : Comparison of Protein Profile Between Malaysia Organic and Non-Organic Chicken |
| 2013 - 2016 | Proteomic Analysis of Bioactive Peptides from Different Plant Parts of Phyllanthus niruni (Dukung Anak) |
| 2013 - 2017 | Synthesis and Characterization of Novel Organic Molecules Derived from Carvone and Docking Analysis of the Synthesized Compounds in Neuraminidase Active Sites |
| 2012 - 2015 | Expression Profiling of Salinity Stress Respones in a Medicinal Plant Andrognaphis Paniculata |
| 2011 - 2013 | (RU2011) Characterization of ATP-dependent proteases of Burkholderia Pseudomallei |
On-Going
| | |
| --- | --- |
| 2021 - Present | Salivary Protein as Biomaker for Early Childhood Caries |
| - | In silico Evaluation of Newly Designed Thiourea Derivatives as Potential Chemopreventive Agents Against Cancer Through EGFR-TK Inhibition |
Publications
Article
| | |
| --- | --- |
| 2020 | New 2,4,5-trisubstituted-1,3-thiazole derivatives: synthesis, in vitro antimicrobial activity and in silico study. Jurnal Teknologi, 82 (2) pp. 61-69 |
| 2019 | Functional annotation of selected streptococcus pneumoniae hypothetical proteins. Malaysia Journal of Science Health and Technology, 4 (Special Issue, KoSiST 2018) pp. 12-16 |
| 2019 | In silico structural and functional annotation of nine essential hypothetical proteins from Streptococcus pneumoniae. Indonesian Journal of Chemistry, () pp. |
| 2019 | Partial purification and model structure of BPSL2774, a hypothetical protein from Burkholderia pseudomallei predicted to be a Glycosyltransferase. Journal of Tropical Agricultural Science, 42 (2) pp. 609-625 |
| 2019 | Proteomic profiles of young adults with acute myocardial infarction. International Medical Journal Malaysia, 18 (3) pp. 113-119 |
| 2019 | Synthesis and molecular docking of 2,4,5-trisubstituted- 1,3-thiazole derivatives as antibacterial agents = Sintesis dan penyatuan molekul terbitan 1,3-tiazol berpenggantian-2,4,5 sebagai agen antibakteria. Malaysian Journal of Analytical Sciences, 23 (2) pp. 237-246 |
| 2018 | First report of paralytic shellfish poisoning (PSP) caused by Alexandrium tamiyavanichii in Kuantan Port, Pahang, East Coast of Malaysia. Phycological Research, 66 (1) pp. 1-8 |
| 2018 | In silico study of carvone derivatives as potential neuraminidase inhibitors. Journal of Molecular Modeling, 24 (4) pp. 1-13 |
| 2018 | Interaction of monomeric Ebola VP40 protein with a plasma membrane: a coarse-grained molecular dynamics (CGMD) simulation study. Journal of Molecular Graphics and Modeling, 82 () pp. 137-144 |
| 2018 | Proteomics of broiler's liver. International Journal of Advances in Science Engineering and Technology, 6 (2) pp. 8-17 |
| 2018 | Quantitative protein expression of Malaysian Phaleriamacrocarpa. International Journal of Advances in Science Engineering and Technology , I, 6 (2) pp. 18-22 |
| 2018 | Synthesis, in-vitro and in silico studies of azo-based calix[4]arenes as antibacterial agent and neuraminidase inhibitor: a new look into an old scaffold. Frontiers in Chemistry, 6 () pp. 1-10 |
| 2018 | Toxicity profiles between strains of Alexandriumtamiyavanichii. International Journal of Advances in Science Engineering and Technology, 6 (2) pp. 23-27 |
| 2017 | Dinoflagellates: ecological approaches and spatial distributions in Malaysia waters. Journal of Oceanography and Marine Research, 5 (3) pp. 1000164-1-7 |
| 2016 | Extraction optimization and properties of collagen from chicken (Gallus gallus domesticus) feet. International Medical Journal Malaysia (IMJM), 15 (Supplement issue) pp. 37 |
| 2015 | Applications of calixarenes in cancer chemotherapy: facts and perspectives. Drug Design, Development and Therapy, 9 () pp. 2831-2838 |
| 2015 | DNA amplification, optimization and cloning of several target genes from Burkholderia pseudomallei. Jurnal Teknologi, 77 (25) pp. 153-158 |
| 2012 | Identification and characterization of Burkholderia pseudomallei K96243 serine and metallopeptidases. Procedia Computer Science, 11 () pp. 36-42 |
Conference or Workshop Item
| | |
| --- | --- |
| 2019 | Harmful algal blooms: a Malaysian scenario. In: International Conference on Marine and Coastal Engineering and Sciences 2019, |
| 2019 | Protein and toxin profiling at different growth phases of a. Tamiyavanichii and A.Leei. In: "8th International Conference on Informatics, Environment, Energy and Applications, IEEA 2019", |
| 2018 | Quantification of phenolic compounds in selected herbs using HPLC. In: 34th International Conference on Natural Products 2018 (ICNP 2018), |
| 2018 | Quantitative protein expression of Malaysian Phaleria macrocarpa. In: 151st IIER International Conference, |
| 2018 | Synthesis and molecular docking of 2, 4, 5-trisubstituted-1,3-thiazole derivatives as antibacterial agents. In: International Conference on Analytical Sciences 2018 (SKAM31), |
| 2018 | The near consumer insight on liver proteomics of Malaysian broiler in comparison with indigenous chicken. In: 151st IIER International Conference, |
| 2018 | Toxicity profiles between strains of Alexandrium Tamiyavanichii. In: ISERD- 325TH. INTERNATIONAL CONFERENCE ON ENVIRONMENT AND NATURAL SCIENCE (ICENS, |
| 2017 | Expression and purification of soluble recombinant GST-tagged BPSL2774 protein from Burkholderia pseudomallei K96243. In: Medical Research Symposium 2017, |
| 2017 | Extraction optimization and characterization of collagen from chicken (gallus gallus domesticus) feet. In: 5th International Conference on Chemical, Agricultural, Biological and Environmental Sciences (CAFES-17), |
| 2017 | Proteomics profiling of crassostrea iredalei exposed to toxic alexandrium tamiyavanichii and non-toxic alexandrium leei. In: 5th International Conference on Chemical, Agricultural, Biological and Environmental Sciences (CAFES-17), |
| 2016 | Antibacterial activities of protein extracts from andrographis paniculata, tinospora crispa and centella asiatica. In: Medical Research Symposium & Pacific Partnership in conjunction with Kuantan Research Day 2016, |
| 2016 | Antibacterial antivities of protein extracts from Andrographis paniculata, Tinospora crispa and Centella asiatica. In: Medical Research Symposium and Pacific Partnership in conjuction with Kuantan Research Day, |
| 2016 | Cloning and expression of hypothetical protein targets in burkholderia pseudomallei by Transposon-Directed Insertion Site Sequencing (TraDIS) technique. In: 3rd International Conference on Postgraduate Research (ICPR2016) – "Connecting Minds To The World", |
| 2016 | Differential methods of cell lysis for protein profiling of Alexandrium sp. using 2D gel electrophoresis. In: Medical Research Symposium and Pacific Partnership in Conjunction with Kuantan Research Day 2016, |
| 2016 | Extraction optimization and properties of collagen from chicken (Gallus gallus domesticus) feet. In: Medical Research Symposium (MRS) and Pacific Partnership in Conjunction with Kuantan Research Day 2016, |
| 2016 | PCR amplification and cloning of BPSL0084 and BPSS1192 target genes of Burkholderia pseudomallei. In: 27th Intervarsity Biochemistry Seminar 2016, |
| 2016 | PCR amplification and cloning of BPSL1549 and BPSL0398 target genes of Burkholderia pseudomallei. In: 27th Intervarsity Biochemistry Seminar 2016, |
| 2016 | PCR amplification and cloning of six target genes from Burkholderia pseudomallei. In: 33rd Symposium of the Malaysian Society for Microbiology 2016 : Translating Microbiology to Bioeconomy, |
| 2016 | Protein profilong of chicken breast muscle from different slaughter houses in relation to meat quality. In: Medical Research Symposium & Pacific Partnership in conjunction with Kuantan Research Day 2016, |
| 2016 | Quantification of total phenolic contents and their antioxidant scavenging capacity in selected herbs extract. In: Medical Research Symposium & Pacific Partnership in conjunction with Kuantan Research Day 2016, |
| 2016 | Synthesis and molecular docking of carvone derivatives as a potential neuraminidase inhibitors. In: International Conference In Organic Synthesis 2016 (ICOS 2016), |
| 2016 | The effect of particle size, methods and time of extraction on the natural antioxidant content and radical scavenging activity of Phyllanthus niruri. In: Medical Research Symposium & Pacific Partnership in conjunction with Kuantan Research Day 2016, |
| 2016 | Toxicity profiles between strains of Alexandrium tamiyavanichii. In: 2nd International Conference on Oceanography and Sustainable Marine Production (ICOSMaP 2016), |
| 2015 | DNA amplification and cloning of several target genes from burkholderia pseudomallei. In: International Conference on Advancement in Science and Technology (iCAST 2015) - 'Frontiers in Biotechnology', |
| 2015 | Fundamental studies of selected Alexandrium spp. at different growth phases and their effects on proteomics of mussels. In: International Conference on the Advancement in Science and Technology (iCAST 2015), |
| 2015 | Harmful Algal Bloom in Kuantan Port, Pahang Malaysia: the presence of Paralytic Shellfish Poisoning (PSP) species, Pyrodinium Bahamense var Compressum and Alexandrium Tamiyavanichii. In: 5th International Conference on Advancement in Science and Technology (iCAST 2015), |
| 2015 | Proteomics study on meat quality of Malaysian broilers in comparison with indigenous chicken. In: 5th International Conference on Advancement in Science and Technology (iCAST 2015), |
| 2014 | Comparative study on protein expression of chicken heart between commercial broilers and indigenous chicken. In: 5th Malaysian Symposium of Biomedical Science, |
| 2014 | Comparative study on protein expression of chicken meat between Malaysian broilers and indigenous chicken. In: Malaysia International Biological Symposium , |
| 2014 | Identification and characterization of burkholderia pseudomallei K96243 serine and metallopeptidase. In: 5th Malaysian Symposium of Biomedical Science, |
| 2014 | Protein profile of Andrographis paniculata to salinity treatment. In: International Conference on Advances in Plant Biochemistry and Biotechnology 2014 (APBB2014), |
| 2014 | Quantitative protein expression studies of Malaysia broiler and organic chicken skin. In: 5th Malaysian Symposium of Biomedical Science, |
Book Section