Staff Directory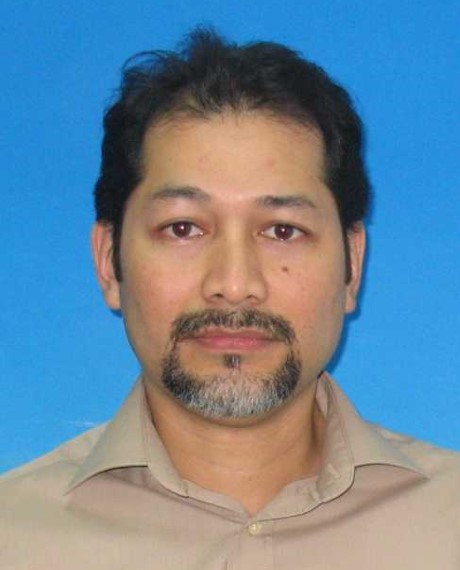 Academic Qualification
MASTER OF SURGERY (PLASTIC SURGERY) - Masters Degree (Clinical Specialist), Universiti Sains Malaysia (USM)
Bachelor of Medicine, Bachelor of Surgery (MB ChB) - Bachelor Degree, University of Edinburgh
Certificate of Completion of Basic Surgical Training - Certificate, Royal College of Surgeon of Edinburgh
Akmal Azim Bin Ahmad Alwi (Dr.)
Assistant Professor
IIUM Kuantan Campus
KULLIYYAH OF MEDICINE
---
Expert Profile
Dr Akmal Azim Ahmad Alwi received his education at Epsom College, Surrey, United Kingdom in 1994 then secured a place to study medicine at the University of Edinburgh, Scotland. After graduating in 1999 he then underwent a year of housemanship in General Medicine at the North Staffordshire Hospitals NHS Trust, Stoke-on-Trent and in Vascular Surgery at the Freeman Hospital, Newcastle-upon-Tyne. Following that, he spent six months in Accidents & Emergencies at the City Hospital in Birmingham. He completed the 2-year Basic Surgical Training rotation in 2003 at the Sherwood Forest Hospitals NHS Trust, Nottinghamshire. This covered Obstetrics & Gynaecology, Trauma & Orthopaedics, ENT and A&E specialities. He then spent another year in Upper GI Surgery and Vascular surgery at Bedford Hospital NHS Trust.
From 2004, he decided to pursue his interest in Plastic and Reconstructive Surgery and was working at various Plastic surgery centres in the UK including Whiston Hospital in Merseyside, Royal Preston Hospital in Lancashire, The Christie in Manchester and The Countess of Chester Hospital in Cheshire. Before returning to Malaysia in 2011, he was practising at the level of Clinical fellow and Specialist Registrar in Plastic surgery for three years. He joined the IIUM in 2011 as a trainee lecturer and continued his training in Plastic Surgery where he practised at HUSM Kubang Kerian for 2 years followed by a further two years at Hospital Kuala Lumpur. He completed the Master of Plastic Surgery programme in June 2015 and returned to IIUM Kuantan under the Department of Surgery.
He attended various training courses whilst in the UK and Malaysia. This includes Advanced trauma life support (ATLS), Emergency management of severe burns (EMSB), AO hand fixation course, Instructional course in hand surgery, Laser safety course and Microsurgery workshops. He was also actively involved in teaching whilst practising in the UK. His most recent publication was in the Annals of Plastic Surgery journal "A Prospective study on the usage of internal mammary perforator (IMP) as recipient vessels for free flap breast reconstruction" in 2013.
In 2014, he completed a prospective, multicentre clinical study on "The efficacy of Chitosan sponge versus Allevyn foam dressing on exudative wounds" which was conducted at HUSM, HKL and PPUKM. He gave an oral presentation at the British Association of Plastic, Reconstructive & Aesthetic Surgeons (BAPRAS) meeting on "The usage of drains in breast reduction surgery" in 2008. He also presented "A retrospective review of the usage of Versajet hydrosurgery in burn patients at HUSM, Kubang Kerian" during the College of Surgeons Academy of Medicine of Malaysia (CSAMM) annual scientific meeting in 2012.
Area of Specialisation
Medical And Health ~ Medical And Health Sciences ~ Clinical Medicine ~ Surgery - Plastic and Reconstructive Surgery
Professional Membership
2015 - 2027: Member of Profesional Body / Association: (Member), Malaysian Society of Plastic & Reconstructive Surgeons
2023 - 2024: Member of Profesional Body / Association: (Member), Asian Federation of Plastic, Reconstructive, and Aesthetic Surgeriy Societies
Teaching Responsibilities
| | |
| --- | --- |
| ADVANCED GENERAL SURGERY POSTING | 2022/2023 2021/2022 2020/2021 2019/2020 |
| BASIC GENERAL SURGERY POSTING | 2022/2023 2021/2022 2020/2021 2019/2020 |
| GENERAL MEDICINE & GENERAL SURGERY | 2022/2023 2021/2022 2020/2021 2018/2019 |
| GENERAL SURGERY | 2018/2019 2017/2018 2016/2017 |
| GENERAL SURGERY I | 2022/2023 2021/2022 2020/2021 2019/2020 |
| GENERAL SURGERY II | 2022/2023 2021/2022 |
| SPECIALISED SURGICAL POSTING | 2022/2023 2021/2022 2020/2021 2019/2020 |
| SUBSPECIALIZED SURGICAL POSTING | 2022/2023 |
| SURGERY, TRAUMA AND CRITICAL CARE | 2020/2021 2019/2020 2018/2019 2017/2018 2016/2017 |
Research Projects
Completed
On-Going
| | |
| --- | --- |
| 2021 - Present | Feasibility with Medical Plantar Artery Flap in Diabetic Patients |
Publications
Article
| | |
| --- | --- |
| 2023 | Validity and reliability of Malay language breast cancer awareness scale for male-to-female transgender. International Medical Journal Malaysia, 22 (1) pp. 87-98 |
| 2022 | Covid-19 infodemiology: association between google search and vaccination in Malaysian population. Cureus, 14 (9) pp. 1-7 |
| 2022 | Malaysian public interest in common medical problem: a 10-year Google Trends analysis. Cureus, 14 (1) pp. 1-7 |
| 2021 | Non-vascularized Fibula graft in deformity correction of a young child. International Journal of Allied Health Science, 5 (4) pp. 2301 |
| 2021 | Revisiting the pedicled gastrocnemius flap for orthoplastic limb reconstruction. IIUM Medical Journal Malaysia, 20 (2) pp. 97-102 |
| 2021 | Tibialization of fibula, conquering tibia nonunion with large bony defect. International Journal of Allied Health Science (IJAHS), 5 (4) pp. 2294 |
| 2019 | Outcome of islanded gastrocnemius musculocutaneous flap in orthopaedic practice. Malaysian Orthopaedic Journal, 13 (1) pp. 25-29 |
| 2019 | Surgical reconstruction of an open medial malleolus fracture using a novel technique: a case report. JBJS Case Connector, 9 (2) pp. 1 |
| 2019 | The role of soft tissue coverage in limb salvaging and reconstructive surgery of foot and ankle. International Medical Journal Malaysia, 18 (Supplementary Issue 1) pp. 21-21 |
| 2018 | Islanded gastrocnemius musculocutaneous flap for coverage of large wound in the leg and knee. Malaysian Orthopaedic Journal, 12 (supplement A) pp. FT02 |
| 2017 | Letter to the editor: Perforators in the leg: why it is important for orthopaedic surgeons to know. Malaysian Orthopaedic Journal, 11 (1) pp. 85-87 |
| 2014 | Internal mammary perforators as recipient vessels for deep inferior epigastric perforator and muscle-sparing free transverse rectus abdominis musculocutaneous flap breast reconstruction in an Asian population . Annals of Plastic Surgery, 73 (2) pp. 170-173 |
Book