Staff Directory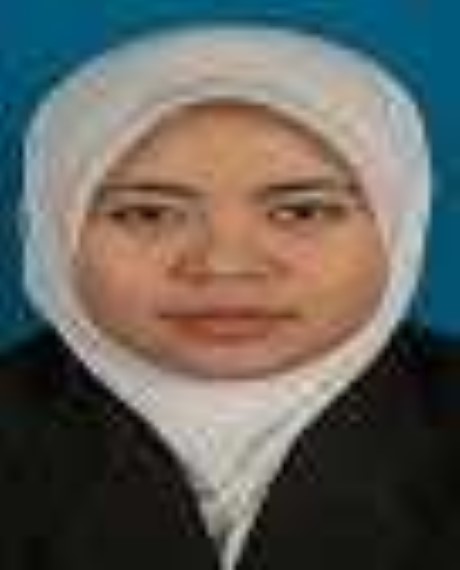 Academic Qualification
Ph.D in Material Sciences - Doctor of Philosophy, Universiti Kebangsaan Malaysia (UKM)
M.Sc in Material Science - Masters Degree, Universiti Kebangsaan Malaysia (UKM)
B.Sc (Hons) in Materials Science - Bachelor Degree, Universiti Kebangsaan Malaysia (UKM)
Noor Azlina Binti Hassan (Assoc. Prof. Ts. Dr.)
Associate Professor
IIUM Gombak Campus
KULLIYYAH OF ENGINEERING
---
noorazlina_hassan@iium.edu.my
5733
Expert Profile
Dr. Noor Azlina Hassan, a graduate of University Kebangsaan Malaysia, started her career as a researcher at the Faculty of Science and Technology, UKM, in 2003. She was appointed as an Assistant Professor in Manufacturing and Materials Engineering (IIUM) in 2011. She obtained the Bachelor of Science (Materials Science), Master of Science (Materials Science) and Degree of Doctor of Philosophy in Materials Science from UKM.
She was selected for a scholarship for sub-specialist/post-doctoral in 2013 and worked with IBM, Research Centre, USA under a special research programme with the Ministry of Education Malaysia (MOE), NanoMalaysia Berhad (NMB) and IBM Almaden Research Centre, San Jose, California for a special project of Nanogel Star Polymer Anti-Microbial Research before she returned to Malaysia in 2014.
She has been appointed as an Academic Advisor for Materials Engineering and serves as an Assistant Professor in the Department of Manufacturing and Materials Engineerig, Kulliyyah of Engineering.
Teaching Responsibilities
| | |
| --- | --- |
| ADVANCED MATERIALS CHARACTERIZATION | 2021/2022 2020/2021 2019/2020 |
| CONTEMPORARY MATERIALS FOR ENGINEERING APPLICATIONS | 2021/2022 2018/2019 |
| FINAL YEAR PROJECT I | 2022/2023 2021/2022 2019/2020 2018/2019 |
| FINAL YEAR PROJECT II | 2019/2020 |
| FUNDAMENTAL OF MATERIALS SCIENCE AND ENGINEERING | 2022/2023 2021/2022 |
| FUNDAMENTALS OF MATERIALS ENGINEERING | 2022/2023 2021/2022 2020/2021 2019/2020 2018/2019 |
| FUNDEMENTAL OF MATERIALS SCIENCE AND ENGINEERING | 2021/2022 |
| MATERIALS CHARACTERIZATION | 2016/2017 2015/2016 2014/2015 |
| MATERIALS CHARACTERIZATION AND NON- DESTRUCTIVE TESTING | 2022/2023 |
| MATERIALS CHARACTERIZATION AND NON-DESTRUCTIVE TESTING | 2022/2023 2021/2022 2020/2021 2019/2020 2018/2019 2017/2018 2016/2017 |
| MATERIALS ENGINEERING LAB II | 2018/2019 2017/2018 |
| MATERIALS ENGINEERING LAB III | 2016/2017 2015/2016 2014/2015 2012/2013 2011/2012 |
| MATERIALS ENGINEERING LAB IV | 2014/2015 2013/2014 |
| NANOMATERIALS | 2022/2023 2021/2022 2020/2021 2019/2020 2017/2018 |
| NDT AND EVALUATIONS | 2012/2013 |
| NONDESTUCTIVE TESTING AND EVALUATION | 2014/2015 2012/2013 2011/2012 |
| POLYMER PHYSICS | 2020/2021 2017/2018 2015/2016 2012/2013 2011/2012 |
| POLYMER PROCESSING | 2018/2019 |
| SEMINAR | 2014/2015 2013/2014 |
| SEMINAR II | 2011/2012 |
| SPECIAL TOPICS IN MATERIALS ENGINEERING | 2012/2013 2011/2012 |
Research Projects
Completed
| | |
| --- | --- |
| 2017 - 2021 | Mechanism of the adhesion in between of polyelectrolyte layers and nanoreservoir for self-healing nanocoating. |
| 2016 - 2019 | Cradle-to-Cradle Food Packaging Prototype from Durian Skin Fibre Biocomposite |
| 2015 - 2018 | Study on the Novel Binder Based Biodegradable Polyhyroxyalkanoates (PHA) For Metal Injection Moulding Application |
| 2014 - 2017 | Effect of Irradiation Processing Route to the Improvement Properties of Green Recycled Polypropylene |
| 2013 - 2016 | Fundamental Studies on Hybrid ZnO-SiO2 Sol-gel Nanocoating for Anticorrosion Protection of Carbon Steel |
| 2013 - 2015 | Development of Environmental Friendly ZnO Nanocoating for Building Applications |
| 2012 - 2015 | Prototype Development of High Performance Lightweight Nanocomposite Sport Shoes |
| 2012 - 2016 | Development of pultruded green hybrid typha latifolia / recycled polyethyleneterepthalate composites |
| 2011 - 2014 | RU 2011: Mechanical and Thermal Properties of Bioplastic Nanocomposites |
On-Going
| | |
| --- | --- |
| 2020 - Present | Investigation on the process parameters and optimum performance of Al alloy-Graphene nanoplatelets self-lubricating nanocomposite via injection moulding technique for tribological application. |
| 2019 - Present | Dyes Adsorption Using Hybrid Aerogel-Based Cellulose Nanocrystal Isolated From Palm Oil Biomass |
| 2018 - Present | Development of self-healing nanocoating via polyelectrolyte assemblies for corrosion protection applications. |
| 2015 - Present | Investigation on a Novel Nondestructable Composite Materials for the Development of Disaster Rescue Box |
| 2009 - Present | Advanced Materials and Surface Engineering (AMSERU) |
Publications
Article
| | |
| --- | --- |
| 2021 | Graphene oxide microcapsules (GOMs) with linseed oil core via Pickering emulsion method effect of disperse speed. IIUM Engineering Journal, 22 (1) pp. 213-222 |
| 2021 | Mechanochemical durability and self-cleaning performance of zinc oxide-epoxy superhydrophobic coating prepared via a facile one-step approach. Ceramics International, 47 (11) pp. 15825-15833 |
| 2020 | Effect of solid particles concentration to the size of graphene oxide liquid crystals pickering emulsion. TEST Engineering & Management, May -June 2020 () pp. 1087-1092 |
| 2020 | Effect of ZnO-SiO2 nanoparticles on the morphology of nanocoating. Test Engineering and Managemant, 83 () pp. 1215-1218 |
| 2020 | Effects of Epoxidized Palm Oil (EPO) on mechanical properties of Polyhydroxyalkanoates (PHA). TEST Engineering & Management, 83 (May – June 2020) pp. 1438-1455 |
| 2018 | Effect of calcination temperature on the silica ceramic membrane synthesized via sol-gel dip-coating method. International Journal of Current Science, Engineering & Technology, Special issue () pp. 63-67 |
| 2018 | Influence of epoxidized palm oil on polyhydroxyalkanoates tensile properties. International Journal of Current Science, Engineering & Technology, 1 (Special Issue 1) pp. 556-559 |
| 2018 | Influence of water molar ratio on fabrication of silica ceramic membranes via sol-gel dip-coating method. International Journal of Current Science, Engineering & Technology, 1 (Special Issue 1) pp. 378-383 |
| 2018 | Thermal stability of plasticized durian skin fibre biocomposite. International Journal of Current Science, Engineering & Technology, 1 (Special Issue 1) pp. 447-451 |
| 2017 | Effect of dipping number on the fabricated silica ceramic membranes via sol dip-coating method. Journal of Advanced Research in Applied Sciences and Engineering Technology, 7 (Issue 1) pp. 19-24 |
| 2017 | Performance properties of irradiated recycled polypropylene as a compatibilizer in recycled polypropylene/microcrystalline cellulose composites. Materials Science Forum, 894 (4) pp. 62-65 |
| 2017 | Synthesis and characterization of silica ceramic membranes via sol-dip coating. Journal of Advanced Research in Materials Science, 39 (1) pp. 1-7 |
| 2016 | Biodegradation properties of poly (Lactic) acid reinforced by kenaf fibers. ACTA PHYSICA POLONICA A, 129 () pp. 835-837 |
| 2016 | Effect of nanoparticles on wettability of nanocoating on carbon steel. International Journal of Engineering Materials and Manufacture (IJEMM), 1 (2) pp. 71-74 |
| 2016 | Green biosynthesis of silver nanoparticles using 'Polygonum hydropiper' and study its catalytic degradation of methylene blue . Procedia Chemistry, 19 () pp. 594-602 |
| 2015 | Mechanical properties of kenaf core sandwich panel toughened with modified epoxy. Advanced Materials Research, 1115 () pp. 275-278 |
| 2015 | Morphology and mechanical properties of MIM feedstock using TPNR backbone binder. Advanced Materials Research, 1115 () pp. 279-282 |
| 2015 | The effects of various TPNR binder compositions on feedstock preparation for MIM process. Advanced Materials Research, 1115 () pp. 304-307 |
| 2013 | Effects of Multi-Walled Carbon Nanotubes (MWCNTS) on the mechanical and thermal properties of plasticized polylactic acid Nanocomposites. Advanced Materials Research, 812 () pp. 181-186 |
| 2013 | Thermal analysis of kenaf sandwich panel. Advanced Materials Research, 812 () pp. 271-274 |
| 2012 | Effect of nanoclay on the microstructure and the properties of Thermoplastic Natural Rubber (TPNR)/OMMT nanocomposites. Journal of Thermoplastic Composite Materials, 25 (3) pp. 351-362 |
| 2012 | Investigations on metal injection molding of 316L SS using Thermoplastic Natural Rubber (TPNR) binder as a new system. Advanced Materials Research, 576 () pp. 150-153 |
| 2012 | Mechanical properties and environmental stress cracking resistance of rubber toughened polyester/clay composite. Advanced Materials Research, 576 () pp. 318-321 |
| 2012 | Physical and mechanical properties of Thermoplastic Natural Rubber (TPNR) nanocomposites. Advanced Materials Research, 576 () pp. 394-397 |
| 2012 | Thermogravimetric analysis of OMMT filled HDPE/EPDM treated EB irradiation. Advanced Materials Research, 576 () pp. 362-365 |
| 2011 | Enhanced tensile and dynamic mechanical properties of thermoplastic natural rubber nanocomposites . Polymer-Plastics Technology and Engineering, 50 (13) pp. 1383-1387 |
| 2011 | Oxygen barrier properties of new thermoplastic natural rubber nanocomposites. Polymer-Plastics Technology and Engineering, 50 () pp. 1564-1569 |
Conference or Workshop Item
| | |
| --- | --- |
| 2020 | Surface roughness of ZnO-SiO2 nanocoating. In: 7th AUN/SEED-Net Regional Conference On Natural Disaster 2019 (RCND 2019), |
| 2019 | Effects of plasticizer on mechanical properties of durian skin fiber reinforced polylactic acid biocomposite. In: International Conference on X-Rays and Related Techniques in Research and Industry 2018 (ICXRI 2018), |
| 2018 | Fabrication of silica ceramic membrane via sol-gel dip-coating method at different nitric acid amount. In: International Conference on Advances in Manufacturing and Materials Engineering 2017, ICAMME 2017, |
| 2018 | Hardness and adhesion performances of nanocoating on carbon steel. In: International Conference on Advances in Manufacturing and Materials Engineering 2017, ICAMME 2017, |
| 2018 | Preparation of SS316L MIM feedstock with biopolymer as a binder. In: International Conference on Advances in Manufacturing and Materials Engineering 2017, ICAMME 2017, |
| 2017 | Mechanical properties of toughened polyester reinforced with untreated and treated kenaf hybird carbon composite. In: International Conference on Frontiers of Composite Materials (ICFCM 2016), |
| 2017 | Thermal, structural and mechanical properties of melt drawn cur-loaded poly(lactic acid) fibers. In: "Advances in Material and Processing Technologies Conference, AMPT 2017", |
| 2016 | Performance properties of irradiated recycled polypropylene as a compatibilizer in recycled polypropylene/microcrystalline cellulose composites. In: International Conference on Frontiers of Composite Materials 2016, |
| 2016 | Preparation of modified ceramic membranes with silica sol-dip coating for separation biogas application. In: 4th International Conference on Biotechnology Engineering 2016 (ICBioE 2016), |
| 2016 | Synthesis of SiO2 nanostructures using sol-gel method. In: 5th International Advances in Applied Physics and Materials Science Congress & Exhibition (APMAS 2015), |
| 2016 | Synthesis of ZnO nanostructures using sol-gel method. In: 5th International Conference on Recent Advances in Materials, Minerals and Environment (RAMM) & 2nd International Postgraduate Conference on Materials, Mineral and Polymer (MAMIP), |
| 2012 | The effect of coupling agent treatment on the mechanical and flame retardancy properties of rigid PVC-ATH nanocomposites. In: The International Conference on Composite Interfaces, |
Book
Book Section
| | |
| --- | --- |
| 2011 | Comparison of mechanical properties between untreated and sulphuric acid treated short carbon fiber reinforced Thermoplastic Natural Rubber (TPNR) composite. In: IIUM Press, ISBN: 9789674181673, pp. 64-68 |
| 2011 | Polymer clay nanocomposite: Part 1. In: IIUM Press, ISBN: 9789674181673, pp. 6-10 |
| 2011 | Polymer clay nanocomposites: part I. In: IIUM Press, ISBN: 9789674181673, pp. 6-10 |
| 2011 | Polymer clay nanocomposites: part II - synthesis of polymer nanocomposites. In: IIUM Press, ISBN: 9789674181680, pp. 115-119 |
| 2011 | Preparation and characterization of Thermoplastic Natural Rubber (TPNR) nanocomposites. In: IIUM Press, International Islamic University Malaysia, ISBN: 9789674181673, pp. 1-5 |
| 2011 | The effect of processing parameter on tensile properties of thermoplastic natural rubber nanocomposites. In: IIUM Press, ISBN: 9789674181673, pp. 58-63 |
| 2011 | The effect of processing parameters on tensile properties Empty Fruit Bunch (EFB) fiber reinforced thermoplastic natural rubber composites. In: IIUM Press, ISBN: 9789674182311, pp. 150-154 |