Staff Directory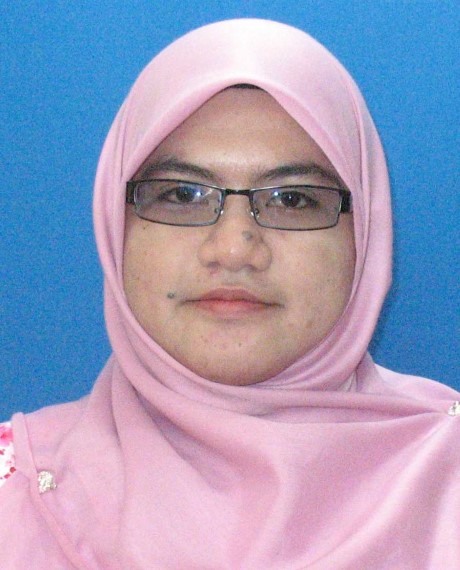 Academic Qualification
Ph.D in Health Sciences - Doctor of Philosophy, International Islamic University Malaysia
Master of Arts in Specific Learning Difficulties/Dyslexia - Masters Degree, Bath Spa University, Bath, England
Bachelor of Health Science (Hons) - Bachelor Degree, Universiti Sains Malaysia (USM)
Masnira Binti Jusoh (Dr.)
Assistant Professor
IIUM Kuantan Campus
KULLIYYAH OF ALLIED HEALTH SCIENCES
---
masnirajusoh@iium.edu.my
3306
Expert Profile
After obtaining her BSc (Hons) from University Science Malaysia, Kubang Kerian in Health Sciences (Speech Pathology), Masnira Jusoh joined the International Islamic University Malaysia (IIUM), as an Assistant Lecturer (Speech-Language Pathology) at the Department of Audiology and Speech-Language Pathology, in 2011. After a year working as an Assistant Lecturer, she studied for her Master degree from October 2012 to December 2013 in the field of Specific Learning Difficulties or Dyslexia at Bath Spa University, Bath, UK.
Upon completion of her Master degree, she returned to Malaysia in December 2013 and took up a lecturer position at the same department. Her research interests focus on speech-language pathology assessment and intervention (i.e. ADHD & AAC) and learning disabilities (i.e. Dyslexia, Cognitive and Inclusion Education). In 2014 to 2016, she was appointed as a Speech-Language Programme Coordinator at her department level and actively involved in the development of a new speech-language pathology programme in IIUM. In 2017, she  was awarded the SLAB scholarship to pursue her study in PhD level in the field of health sciences generally, and sound-cognitive training intervention for children with attention deficit hyperactivity disorders (ADHD) symptoms specifically. Her PhD project also managed to secure the grant from the Fundamental Research Grant Scheme (FRGS). In November 2020, Masnira has completed her PhD level with excellent remarks from all the examiners
. 
Presently, Masnira is an assistant professor in speech-language pathology at the same department.
Area of Specialisation
Medical And Health ~ Medical And Health Sciences ~ Speech and Language Pathology ~ Dyslexia - MASTERS OF ARTS IN SPECIFIC LEARNING DIFFICULTIES/ DYSLEXIA
Medical And Health ~ Medical And Health Sciences ~ Speech and Language Pathology ~ Other Speech and Language Pathology n.e.c. - Bsc. Speech Pathology
Medical And Health ~ Medical And Health Sciences ~ Speech and Language Pathology ~ Dyslexia - Specific Learning Difficulties/Dyslexia
Professional Membership
2011 - 2011: Member of Profesional Body / Association, Persatuan Patologis Pertuturan-Bahasa, Malaysia
Teaching Responsibilities
| | |
| --- | --- |
| ACOUSTICS FOR AUDIOLOGY & SPEECH SCIENCES | 2015/2016 2014/2015 2013/2014 |
| ASSESSMENT AND MANAGEMENT OF LANGUAGE DISORDER IN CHILDREN | 2021/2022 2019/2020 2018/2019 |
| Assessment and Management of Language Disorders in Children | 2022/2023 |
| AUDIOLOGY CLINIC 1 | 2015/2016 |
| AUDIOLOGY CLINIC 2 | 2015/2016 |
| AUDIOLOGY CLINIC 3 | 2015/2016 |
| AUDIOLOGY CLINIC 4 | 2015/2016 |
| AUDITORY AMPLIFICATION | 2015/2016 2014/2015 |
| BASIC AUDIOMETRY FOR AUDIOLOGY | 2015/2016 |
| BASIC COMMUNICATION DISORDERS | 2015/2016 2013/2014 |
| HUMAN STRUCTURE AND FUNCTION | 2020/2021 |
| Language Development | 2022/2023 2021/2022 |
| LEARNING PROCESS AND SPECIAL NEEDS | 2021/2022 2020/2021 2015/2016 2014/2015 2013/2014 |
| LEARNING PROCESS OF THE SPECIAL NEEDS POPULATION | 2022/2023 2021/2022 |
| Neurology for Speech-Language Pathology | 2021/2022 |
| NEUROPSYCHOLOGY FOR SPEECH-LANGUAGE PATHOLOGY | 2022/2023 |
| OTOLOGY | 2016/2017 |
| PROFESSIONAL ISSUES | 2022/2023 |
| RESEARCH PROJECT 1 | 2022/2023 2015/2016 |
| RESEARCH PROJECT 2 | 2022/2023 2015/2016 2014/2015 2013/2014 |
| RESEARCH PROJECT FOR SPEECH 1 | 2022/2023 2021/2022 |
| RESEARCH PROJECT FOR SPEECH 2 | 2022/2023 2021/2022 |
| SEMINARS IN AUDIOLOGY | 2022/2023 2015/2016 2014/2015 2013/2014 |
| SPEECH-LANGUAGE PATHOLOGY CLINIC 5 | 2022/2023 2021/2022 2020/2021 2019/2020 |
| Speech-Language Pathology Clinic 1 | 2022/2023 2019/2020 |
| Speech-Language Pathology Clinic 2 | 2022/2023 2021/2022 2020/2021 |
| SPEECH-LANGUAGE PATHOLOGY CLINIC 3 | 2022/2023 2021/2022 2020/2021 |
| SPEECH-LANGUAGE PATHOLOGY CLINIC 4 | 2022/2023 2021/2022 2020/2021 |
| SPEECH-LANGUAGE PATHOLOGY CLINIC 6 | 2022/2023 2021/2022 2020/2021 |
| SPEECH-LANGUAGE PATHOLOGY CLINICAL PLACEMENT | 2021/2022 |
| SPEECH-LANGUAGE PATHOLOGY SEMINAR | 2022/2023 |
Research Projects
Completed
| | |
| --- | --- |
| 2015 - 2018 | Third-party disability of hearing impairment among adult spouses |
On-Going
| | |
| --- | --- |
| 2019 - Present | The role of parental communicative behaviors on language development amongst Malay-speaking children with autism spectrum disorders (ASD) |
Publications
Article
| | |
| --- | --- |
| 2020 | Cross-cultural translation and validation of the Malay version of the Swanson, Nolan, and Pelham Parent Rating Scale of attention deficit hyperactivity disorders symptoms among Malaysian probands: A preliminary study. Asia Pacific Psychiatry, () pp. 1-3 |
| 2020 | Cross‐cultural translation and validation of the Malay version of the Swanson, Nolan, and Pelham Parent Rating Scale of attention deficit hyperactivity disorders symptoms among Malaysian probands: A preliminary study. Asia-Pacific Psychiatry, () pp. |
| 2019 | Psychometric properties of Bahasa Malaysia version of the Swanson, Nolhan and Pelham (SNAP-IV) – teacher and parent ratings of attention deficit/hyperactivity disorder symptoms. International Journal of Allied Health Sciences, 3 (1 Special Issue: Building Blocks for Successful Audiological Services) pp. 556-556 |
| 2019 | The influence of feedback in the simulated patient (SP) case-history training among audiology students at the International Islamic University Malaysia. Journal of Audiology and Otology, 23 (3) pp. 121-128 |
| 2019 | The influence of feedback in the simulated patient (SP) case-history training among audiology students at the International Islamic University Malaysia. Journal of Audiology and Otology, 23 (3) pp. 121-128 |
| 2019 | Translation, adaptation and cross-cultural validation of Hearing Handicap Inventory for Adult (HHIA) in Malay language. Journal of Audiology and Otology, 23 (3) pp. 129-134 |
| 2018 | Hearing impairment from the Islamic perspective: a review. International Medical Journal of Malaysia, 17 (Special Issue No 2) pp. 35-48 |
| 2017 | Psychosocial impact of hearing loss on hearing-impaired patients and their spouses. International Journal of Allied Health Sciences, 1 (1 (Special Issue: Enhancing Academic and Research Quality)) pp. 1-1 |
| 2017 | Translation and adaptation of hearing handicap inventory for adult (HHIA) into Malay language: a pilot study. International Journal of Allied Health Sciences, 1 (2) pp. 92-100 |
| 2016 | Translation, adaptation and psychometric properties of Bahasa Malaysia version of the hearing handicap inventory for adult (HHIA): a preliminary study. International Medical Journal Malaysia, 15 (Supplement issue) pp. 33-33 |
Conference or Workshop Item
| | |
| --- | --- |
| 2022 | The sound-working memory training as a new intervention for children with attention deficit hyperactivity disorders symptoms. In: IIUM Research Day 2021: An International Online Event for Life Sciences, |
| 2021 | Evaluation of sound-working memory therapy intervention in Autism Spectrum Disorder (ASD) children using Auditory Brainstem Response (ABR) sensory gating. In: International Evoked Response Audiometry Study Group Biennial Symposium 2021, |
| 2018 | Translation and psychometric properties of Bahasa Malaysia version of the Swanson, Nolhan and Pelham (SNAP-IV) – teacher and parent ratings of attention deficit/hyperact. In: 5th Malaysian Audiology Scientific Conference (MASCO) 2018, |
| 2018 | Translation, adaptation and psychometric properties of Bahasa Malaysia version of the Swanson, Nolhan and Pelham (SNAP-IV) – teacher and parent ratings of attention deficit hyperactivity disorder (ADHD) symptoms: a preliminary study. In: ICCAP 2018: 13th International Conference On Child And Adolescent Psychopathology, |
| 2017 | Psychosocial impacts in adult hearing-impaired and their spouses. In: 10th Biennial Asia Pacific Conference on Speech, Hearing and Language (APC SLH2017), |
| 2016 | Translation, validation and psychometric properties of Bahasa Malaysia version of the Significant Other Scale for Hearing Disability (SOS-HEAR). In: 4th Malaysian Audiology Scientific Conference (MASCO 2016), |
| 2016 | Translation, validation and psychometric properties of Bahasa Malaysia version of the Significant Other Scale for Hearing Disability (SOS-HEAR). In: 33rd World Congress of Audiology, |
Monograph