Staff Directory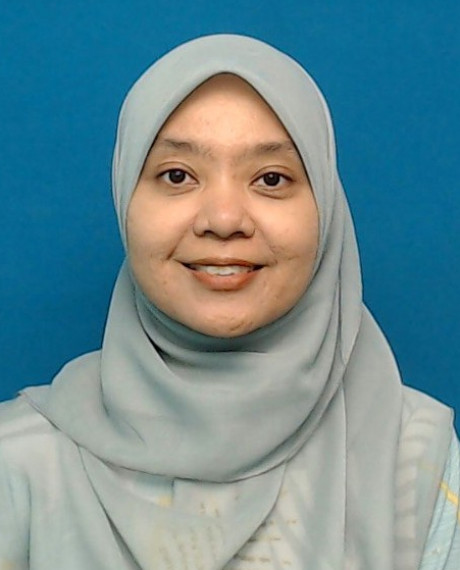 Academic Qualification
Master of Education (Guidance & Counseling) - Masters Degree, International Islamic University Malaysia
Bachelor of Human Sciences (Psychology) - Bachelor Degree, International Islamic University Malaysia
Nur Syuhada Binti Mohd Munir (Mrs.)
Lecturer
IIUM Gombak Campus
KULLIYYAH OF EDUCATION
---
syuhada_m@iium.edu.my
5343
Expert Profile
As a registered counselor (KB08663, PA08226), I am responsible for service in helping others to grow cognitively, emotionally, and behaviorally through a therapeutic relationship. Areas of interest in my helping relationship services with the community could range from personal development aspects to emotional well-being and community engagement.  Services provided in the helping relationship include individual counseling sessions, consultation, guidance, group work, and training programs.
I have worked with IIUM for nearly eight years and now for me, it's an excellent place to work to integrate personal and spiritual values into its working culture. Before joining IIUM, I worked in a human resource company helping with recruitment, payroll, staff benefits, and others. Other than that, I am actively engaged with the community especially the at-risk population like adolescents, children, and families in terms of providing psychological help for crisis events like disasters and psychoeducational interventions to empower their living in more fruitful ways. 
In my role as a Psychology Officer cum counselor, I can add greater value to my clients and prospective members by recognizing areas of improvement and implementing changes for them. 
Area of Specialisation
Social Science ~ Social Science ~ Education ~ Education Counselling - Crisis intervention, crisis counseling, community support disaster and trauma victim
Social Science ~ Social Science ~ Psychology ~ Counselling and Psychotherapy - counseling
Social Science ~ Social Science ~ Education ~ Education Counselling - Counseling community
Professional Membership
2019 - 2021: Member of Profesional Body / Association: (Registered Counselor), Lembaga Kaunselor Malaysia
2020: Member of Profesional Body / Association: (Life Membership), PERKAMA
2021 - 2023: Member of Profesional Body / Association: (Registered counselor), Lembaga Kaunselor Malaysia
Research Projects
Completed
On-Going
| | |
| --- | --- |
| 2022 - Present | A Study on the Development of ?Modul Sejahtera? for the Transition Program from Institution to Family Based Care (Pemeliharaan Berasaskan keluarga) under the Malaysian Social Welfare Department |
Award & Recognition
| | | |
| --- | --- | --- |
| 29 Jul, 2021 | Best Invention Award - Persatuan Kaunseling Malaysia (PERKAMA) International | International |
| 29 Jul, 2021 | Gold Medal - Persatuan Kaunseling Malaysia (PERKAMA) International | International |
| 01 Jul, 2021 | Taqrim day 2021 - Frontliners - IIUM | KCDIO |
| 06 Jun, 2021 | Best Presenter - IIUM 4th World Congress on Integration and Islamicisation | International |
| 01 Feb, 2021 | Sukarelawan Kaunselor (Lembaga Kaunselor Malaysia danLPPKN) - Lembaga Kaunselor Malaysia | National |
| 25 Sep, 2016 | Committee for 1st World Muslim Women Summit and Exhibition Liqa Aul Salam (WISE 2016) - International Islamic University Malaysia | University |
| 12 Mar, 2015 | Best Innovative & Creative Idea (ICC GROUP) - International Islamic University Malaysia | University |