Staff Directory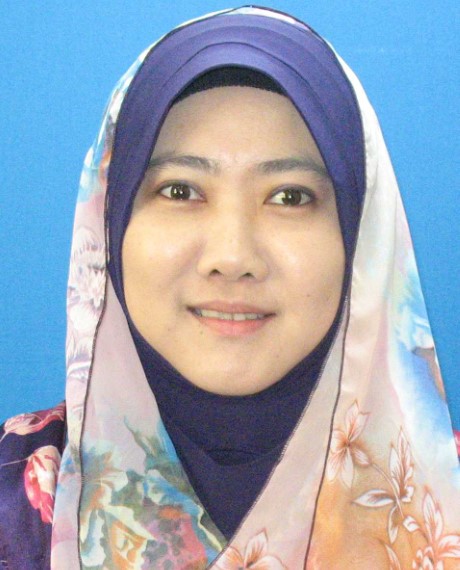 Academic Qualification
Ph.D in Materials Engineering & Structure - Doctor of Philosophy, University of Naples Federico II,
Master of Science (Applied Physics) - Masters Degree, Universiti Kebangsaan Malaysia (UKM)
Bachelor of Science - Bachelor Degree, Universiti Kebangsaan Malaysia (UKM)
Wan Khartini Binti Wan Abdul Khodir (Assoc. Prof. Dr.)
Associate Professor
IIUM Kuantan Campus
KULLIYYAH OF SCIENCE
---
wkhartini@iium.edu.my
5116
Expert Profile
Dr Wan Khartini completed her Ph.D in Material Engineering from the University of Federico II, Naples, Italy (2009-2012). The focus of her doctoral research was to design nanoparticulate-based platform by electric field technique for drug delivery application. On completion of her Ph.D, Dr Wan Khartini was engaged in research at the polymer scaffold design and had gained hands-on experience in the electrospinning technique.
After finishing her Ph.D in Italy (2012), she joined International Islamic University of Malaysia (IIUM) Kuantan as a lecturer at the Department of Chemistry, Kulliyyah of Science. She has secured few local research grants particularly on nanofibers/nanoparticle polymeric based scaffold for drug delivery application. For her research, she had three postgraduate students currently working on this research. She also teaches undergraduate students.
On top of that, Dr Wan Khartini had the opportunity to conduct postdoctoral/attachment research training at IBM, Silicon Valley, USA and had also been invited to join New York Academy of Science programme, New York in 2014 after winning the Community-based Scientific Project Proposal.
Teaching Responsibilities
| | |
| --- | --- |
| Advanced Materials | 2022/2023 |
| ANALYTICAL SPECTROSCOPY | 2018/2019 2014/2015 |
| ANALYTICAL CHEMISTRY | 2015/2016 |
| CONCEPTS IN PHYSICS | 2013/2014 |
| DRUG DELIVERY & APPLICATION | 2021/2022 2020/2021 2019/2020 2018/2019 2017/2018 |
| DRUG DELIVERY SYSTEMS | 2012/2013 |
| Drug Dosage Form | 2022/2023 2020/2021 2019/2020 2018/2019 2017/2018 2016/2017 2015/2016 |
| EMULSIFIERS AND SURFACTANTS | 2020/2021 2019/2020 |
| FINAL YEAR PROJECT I | 2021/2022 2020/2021 |
| FINAL YEAR PROJECT II | 2020/2021 |
| Generic Skills for Chemistry Students | 2022/2023 |
| HEALTH RISK ASSESSMENT | 2020/2021 2019/2020 2017/2018 2016/2017 |
| INDUSTRIAL HYGIENE | 2021/2022 2017/2018 2016/2017 |
| INDUSTRIAL PHARMACY AND REGULATIONS | 2013/2014 2012/2013 |
| Materials Chemistry | 2022/2023 |
| OCCUPATIONAL HEALTH | 2018/2019 |
| OCCUPATIONAL SAFETY | 2016/2017 2015/2016 |
| OCCUPATIONAL, SAFETY AND HEALTH LEGISLATION AND MANAGEMENT | 2017/2018 |
| ORGANIC CHEMISTRY | 2012/2013 |
| PHARMACEUTICAL QUALITY ASSURANCE | 2012/2013 |
| PHYSICAL CHEMISTRY I | 2015/2016 |
| Polymer Chemistry | 2022/2023 2020/2021 2019/2020 2018/2019 2017/2018 2016/2017 2015/2016 2014/2015 |
| PROJECT SEMINAR | 2012/2013 |
| RESEARCH METHODOLOGY | 2021/2022 2020/2021 2019/2020 2018/2019 |
Research Projects
Completed
| | |
| --- | --- |
| 2020 - 2022 | Short Term Project: The Formulation for Wound Healing Hydrogel Polymer-Based Spray |
| 2019 - 2021 | Knowledge Transfer to School Teachers and Technical Staff to Enhance Laboratory Skills and Management to Promote Sustainable Lab Practices |
| 2019 - 2022 | Knowledge Transfer on Sustainable Waste Management to School Teachers: Towards Establishment of Eco-School |
| 2019 - 2023 | High Performance Hydrophobic Drug Carrier from Polycaprolactone-b-poly(ethylene glycol) Star-shaped Polymers Hydrogel Blend As Potential for Wound Healing Application |
| 2018 - 2022 | Bacteria-surface interaction of chemically modified Polycaprolactone/Chitosan nanofibers as the antimicrobial application. |
| 2013 - 2017 | Development of Nanofibrous Wound Dressing Membrane via Electrospinning |
| 2013 - 2017 | Cell-Scaffold Interaction using Water-Soluble Calixarene Functionalized Polycaprolactone/Gelatin Nanofiber for the Improvement of Cell Adhesion |
| 2013 - 2016 | Physico-Chemical and Biocompatibility Studies of Gentamicin Loaded Polycaprolactone - Collagen Based Protein Nanofiber |
On-Going
| | |
| --- | --- |
| 2022 - Present | Plant-based Extract for Wound Healing Formulation-Phase III |
| 2021 - Present | Physicochemical and cytocompatibility assessment of electrospun chitosan nanofiber from Malaysia black soldier fly cocoon chitin deacetylated in natural deep eutectic solvent. |
| 2020 - Present | The Immobilisation of Iron (III) Oxide Nanoparticles on Polyurethane Nanofibers using Immersion Method with Different Polyols as Potential Treatment for Skin Cancer |
| 2020 - Present | The Immobilisation of Iron (III) Oxide Nanoparticles on Polyurethane Nanofibers using Immersion Method with Different Polyols as Potential Treatment for Skin Cancer |
| 2020 - Present | The Immobilisation of Iron (III) Oxide Nanoparticles on Polyurethane Nanofibers using Immersion Method with Different Polyols as Potential Treatment for Skin Cancer |
| 2019 - Present | PRODUCTION OF HYDROGEL SHEET CONTAINING CENTELLA ASIATICA (PEGAGA) FOR WOUND DRESSING APPLICATION |
| 2019 - Present | Development of smart wound dressing functionalized PCL/graphene oxide (PCL/GO) nanofibers for potential wound healing. |
Publications
Article
| | |
| --- | --- |
| 2022 | Electrospun sulfonatocalix[4]arene loaded blended nanofibers: process optimization and In Vitro studies. Pharmaceutics, 14 (9) pp. 1-16 |
| 2022 | Fabrication and characterisation of recycled polyethylene terephthalate/graphene oxide nanofibres as a potential adsorbent for methylene blue. Malaysian Journal of Chemistry, 24 (2) pp. 158-165 |
| 2022 | Poly(caprolactone)-b-poly(ethylene glycol)-based polymeric micelles as drug carriers for efficient breast cancer therapy: a systematic review. Polymers, 14 (22) pp. 1-25 |
| 2021 | Functionalized antimicrobial nanofibers: design criteria and recent advances. Journal of Functional Biomaterials, 12 (4) pp. 59 |
| 2021 | Functionalized antimicrobial nanofibers: design criteria and recent advances. Journal of Functional Biomaterials, 12 (4) pp. 1-23 |
| 2021 | In vitro evaluation of crosslinked polyvinyl alcohol/chitosan – gentamicin sulfate electrospun nanofibers. Malaysian Journal of Chemistry, 23 (2) pp. 1-10 |
| 2021 | Synthesis of Four-Arms Star-Shaped PCL-b-PEG as a potential Amphiphilic Hydrogel. Scientific Research Journal, 18 (1) pp. 101-117 |
| 2019 | Synthesis and characterization of star-shaped (PCL-B-PEG) as potential electrospun microfibres. Sains Malaysiana, 48 (10) pp. 2265-2275 |
| 2018 | Encapsulation and characterization of gentamicin sulfate in the collagen added electrospun nanofibers for skin regeneration. Journal of Functional Biomaterials, 9 (2) pp. 1-9 |
| 2018 | Science@iium. science@iium, () pp. 1-40 |
| 2018 | science@iium. science@iium, (December 2018) pp. 1-40 |
| 2017 | Electrospun polycaprolactone nanofibres decorated by drug loaded chitosan nano- reservoirs for antibacterial treatments. Nanotechnology, 28 (50) pp. 1-9 |
| 2013 | Trapping tetracycline loaded nanoparticles into polycaprolactone fiber networks for periodontal regeneration therapy. . Journal of Bioactive and Compatible Polymer, 28 (3) pp. 258-273 |
| 2012 | Biodegradable microparticles and nanoparticles by electrospraying techniques. Journal of Applied Biomaterials & Functional Materials, 10 (3 (September-December)) pp. 191-196 |
Conference or Workshop Item
Book Section