Staff Directory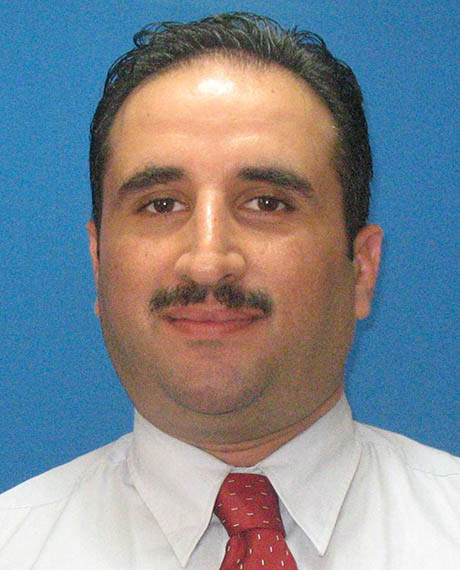 Academic Qualification
Master of Medicine - Masters Degree (Clinical Specialist), Universiti Sains Malaysia (USM)
M.B.Ch.B - Bachelor Degree, Al Mustansiriya University
Yahia F. Hussein Al- Hadeethi (Dr.)
Assistant Professor
IIUM Kuantan Campus
KULLIYYAH OF MEDICINE
---
Expert Profile
After graduation in 2002, Dr.Yahia worked in three teaching hospitals in Baghdad (namely Al-Yarmook,Al-Kindi and Ibn Alnafees) and did rotation in (general medicine, general surgery, pediatric, psychiatry, O&G, emergency, neuromedicine, ENT, Ophthalmology, ICU, NICU, orthopedic) for a period of two years. He spent one extra year in the A&E Department of Al-Yarmook Teaching Hospital due to the shortage of personnel and mass casualty suffered during that time (War and sectarian violence). In September 2005, he was posted to serve as a medical officer in Al-Anbar province, when he resigned and joined private practice. He worked in Al-Kaisar Private Hospital for two years as a resident medical officer in the surgical ward until 2007 when he joined the Master programme to obtain a master degree in ORL-HNS from University Science Malaysia (USM) in 2012.
He has had a passion for teaching since his undergraduate years and this passion grew over the years and he joined IIUM as an Assistant Professor at the Kulliyyah of Medicine ORL-HNS Department in 2012.Currently, he is teaching ORL-HNS-related topics in multiple Kulliyyahs within IIUM.
He conducted research on eosinophilic nasal polyposis during his Master's degree preparation and has a few publications to his credit. His main interest in research is neuro-otology and swallowing disorders.
Area of Specialisation
Medical And Health ~ Medical And Health Sciences ~ Clinical Medicine ~ Surgery
Teaching Responsibilities
| | |
| --- | --- |
| BMS & GENERAL ORL-HNS ROTATION | 2022/2023 2021/2022 2019/2020 |
| BMS and General ORL-HNS Rotation | 2020/2021 |
| BODY REACTIONS TO PHYSICAL, CHEMICAL AND BIOLOGICAL AGENTS | 2021/2022 |
| EAR, NOSE AND THROAT | 2019/2020 2018/2019 2017/2018 2016/2017 2015/2016 2014/2015 |
| GENERAL MEDICINE & GENERAL SURGERY | 2021/2022 2020/2021 2019/2020 |
| MEDICAL CONDITIONS 3 : SKIN & ENT | 2015/2016 |
| MULTIDISCIPLINARY & SUBSPECIALTIES ROTATION | 2022/2023 2021/2022 |
| NORMAL STRUCTURE & FUNCTION OF THE HUMAN CELL, TISSUE & BODY SYSTEMS | 2022/2023 |
| Otology | 2022/2023 2020/2021 2019/2020 2018/2019 2017/2018 2016/2017 2015/2016 |
| OTORHINOLARYNGOLOGY - HEAD AND NECK SURGERY | 2022/2023 2021/2022 2020/2021 |
| SUBSPECIALTIES ROTATION | 2022/2023 2021/2022 |
| THE LOCOMOTOR AND NERVOUS SYSTEMS | 2019/2020 |
Research Projects
Completed
| | |
| --- | --- |
| 2017 - 2021 | The Occurrence of Bad Splits Based on Epker Technique for Sagittal Split Ramus Osteotomy: A Cohort Cadaveric Study |
On-Going
| | |
| --- | --- |
| 2021 - Present | Effects of Prochlorperazine and Betahistine Towards Vestibulo-Ocular Reflex Gain, Vestibular Spinal Reflex Gain and Oculomotor Functions in Healthy Individuals |
| 2021 - Present | Changes in Perception of Dizziness and Quality of Life of Patients Who Received Care at Vestibular Clinic at SASMEC@IIUM |
| 2021 - Present | Changes in Perception of Dizziness and Quality of Life of Patients Who Received Care at Vestibular Clinic at SASMEC@IIUM |
| 2016 - Present | Identification of nano-formulated Thymoquinone effect on inflammatory response of Sino-Nasal cell linage RPMI 2650. |
Publications
Article
| | |
| --- | --- |
| 2022 | A cross-sectional study on the motion-induced dizziness and/or vertigo among Malaysian adults. International Journal of Disability and Human Development, 21 (3) pp. 245-251 |
| 2022 | Balance disorders: a review of patients at a specialized vestibular clinic. International Medical Journal of Malaysia, 21 (2) pp. 121-127 |
| 2022 | Effects of Betahistine on Vestibulo-Ocular Reflex in normal healthy adults: a randomized double-blind, placebo-controlled trial. Cureus, () pp. 1-8 |
| 2022 | Perceived changes in symptoms and quality-of-life amongst patients with dizziness: a single-centre experience in Malaysia. Medical Journal of Malaysia, 77 (6) pp. 730-735 |
| 2021 | Soft tissue lesion of the ear canal – now you see it, now you don't. IIUM Journal of Orofacial and Health Sciences, 2 (1) pp. 62-66 |
| 2018 | Knowledge and practices on i-Ta'aleem and other educational technologies among International Islamic University Malaysia Kulliyyah of Medicine lecturers. International Medical Journal Malaysia, 17 (Supplementary Issue 1) pp. 47-47 |
| 2018 | Proboscis lateralis: a case report of nasal aplasia with complete agenesis of maxilary and ethmoidal sinuses. International Medical Journal Malaysia, 17 (2) pp. 125-128 |
| 2017 | Prevalence of eosinophilic/non eosinophillic nasal polyps and analysis of their presentation in hospital Universiti Sains Malaysia Kelantan, Malaysia. International Medical Journal Malaysia, 16 (2) pp. 88-92 |
| 2012 | Habitual non-traumatic cricothyroid joint dislocation: a rare case of rotated larynx. Medical Journal of Malaysia, 67 (1) pp. 113-115 |
| 2011 | Tongue pyogenic granuloma excision by using ultrasonic scissors. Archives Of Orofacial Sciences, 6 (2) pp. 1-3 |
| 2011 | Tongue pyogenic granuloma excision by using ultrasonic scissors. Archives of Orofacial Sciences, 6 (2) pp. 83-85 |
Conference or Workshop Item