Staff Directory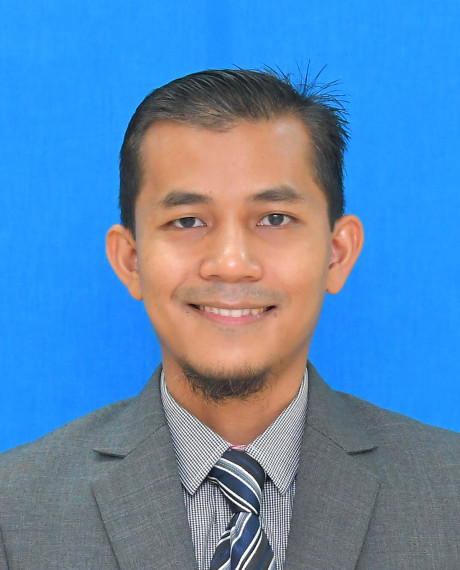 Academic Qualification
Master Clinical in Family Medicine - Masters Degree (Clinical Specialist), International Islamic University Malaysia
Postgraduate Diploma in Islamic Studies - Post Graduate Diploma, International Islamic University Malaysia
Bachelor of Medicine and Bachelor of Surgery - Bachelor Degree, International Islamic University Malaysia
Mohd Shaiful Ehsan Bin Shalihin (Dr.)
Assistant Professor
IIUM Kuantan Campus
KULLIYYAH OF MEDICINE

Other's position:
Coordinator, Kulliyyah of Medicine
---
shaifulehsan@iium.edu.my
4583
Expert Profile
Dr. Mohd Shaiful Ehsan Bin Shalihin completed his undergraduate training at the International Islamic University of Malaysia, IIUM Kuantan Campus in early 2009 and began his career by pursuing his housemanship training at Hospital Queen Elizabeth, Kota Kinabalu, Sabah in mid 2009.
He later has worked in Hospital Keningau, Keningau and Hospital Wanita dan Kanak-kanak Sabah, Likas. He subsequently worked in Klinik Kesihatan Kulai Besar and gain various experience in primary care. He then joined the Department of Family Medicine, International Islamic University Malaysia as a trainee lecturer in May 2013 and enrolled with the Kulliyyah of Medicine, IIUM and pursue the master training in Hospital Tengku Ampuan Afzan and Klinik Kesihatan Jaya Gading. 
He was awarded with the Master of Medicine, M.Med (Family Medicine) in 2018 as the most outstanding candidate in the final conjoined exam and has awarded with Book Award during 34th IIUM Convocation 2018. He then 
divided his time between Klinik Kesihatan in Kuantan, IIUM Family Health Clinic, International Islamic University Malaysia as well as dedicated his spare time to teaching undergraduate and postgraduate in family medicine and pursuing small scale research projects. At the same time, he is an active columnist of Malaysian Medical Gazette and actively involved in writing. He is also currently the vice president of IIUM Family Medicine Specialist Association and Advisor of IIUM Medical Student's Society.
He has won several best presentations in various conferences and research day. His credential is in questionnaire validation and his special interests are in non-communicable disease and geriatric. These are reflected in his various research in those related fields. His passions are teaching and learning and feel grateful to serve back IIUM.  
Area of Specialisation
Medical And Health ~ Medical And Health Sciences ~ Clinical Medicine ~ Surgery
Medical And Health ~ Medical And Health Sciences ~ Public Health ~ Preventive Medicine - Family Medicine
Professional Membership
2009: Member of Profesional Body / Association: (Member), Malaysian Medical Association
2014: Member of Profesional Body / Association: (Columnist), Malaysian Medical Gazette
2016: Member of Profesional Body / Association: (Member), Medical Mythbusters Malaysia
2016: Member of Profesional Body / Association: (Member), IIUM Family Medicine Association
2021: Member of Profesional Body / Association: (Committee Member), Shariah Coordination Unit
2022: Member of Profesional Body / Association: (Treasurer), Persatuan Perubatan Keluarga IIUM Kuantan Pahang
2022: Member of Profesional Body / Association: (Deputy Chairman), IIUM Workshop on Islamisation & Integration of Knowledge, I-WIN
2022: Member of Profesional Body / Association: (Member), Malaysian Society of Geriatric Medicine
2022: Member of Profesional Body / Association: (Committee Member), Alumni of IIUM Medical Doctors
Teaching Responsibilities
| | |
| --- | --- |
| FAMILY MEDICINE I | 2023/2024 |
| FAMILY MEDICINE II | 2023/2024 |
| INSTITUTIONAL PRIMARY CARE CLINIC POSTING | 2023/2024 |
| INTERNAL MEDICINE POSTING | 2023/2024 |
| Islamization of Human Knowledge | 2023/2024 |
| PALLIATIVE CARE POSTING | 2023/2024 |
Research Projects
Completed
| | |
| --- | --- |
| 2020 - 2021 | Transferring Knowledge to Staff of Rumah Ehsan: Towards improvement of Elderly Quality of Life through Early Detection of Mild Cognitive Impairment & Prevention of Dementia |
| 2020 - 2022 | Healthy Lifestyle Modification Programme: Weight Reduction |
| 2020 - 2022 | Healthy Lifestyle Modification Programme: Smoking Cessation |
| 2019 - 2022 | Exploring Microbiological Factors and Models to Predict Occurrence of Colorectal Cancers among Health Center Attendees |
| 2018 - 2021 | Quality of Life and Control of Diabetes and Comorbidities among Urban, Suburban and Rural Elderly Type 2 Diabetes Patients - A multi-centre Study |
On-Going
| | |
| --- | --- |
| 2023 - Present | Designing A Module for Informal Caregivers of Older People with Dementia at Community -Dwelling |
| 2021 - Present | Exploring the Oral Microbiological and Sociodemographic Pathway leading towards Mild Cognitive Impairment among the Elderly for Early Identification |
| 2019 - Present | Prevalence of metabolic syndrome and its associated factors among male to female transgender in Kuantan Pahang |
Award & Recognition
| | | |
| --- | --- | --- |
| 14 Oct, 2023 | Young Academic Excellence Award - Kulliyyah of Medicine, KOM Appreciation 2023 | KCDIO |
| 01 Jul, 2022 | Kulliyyah of Medicine TAKRIM Day 2022 - Best Achievement for Highest Journal Publication - | KCDIO |
| 10 Dec, 2021 | Top Researchers with the highest number of joint publications from 2019 -2021 - International Islamic University of Malaysia | University |
| 24 Nov, 2021 | Bronze Medal - International Islamic University Malaysia | National |
| 05 Jan, 2021 | Silver Medal - Kuantan Research Day 2020 (PosterKNOWLEDGE AND ATTITUDE TOWARDS GERIATRIC AND ITS ASSOCIATED FACTORS AMONG FINAL YEAR MEDICAL STUDENTS OF INTERNATIONAL ISLAMIC UNIVERSITY MALAYSIA) | National |
| 05 Jan, 2021 | Silver Medal - Kuantan Research Day 2020 - Poster KNOWLEDGE, ATTITUDE AND PRACTICE ON BREAST CANCER AMONG STUDENTS OF IIUM KUANTAN | National |
| 12 Mar, 2019 | Minggu Penyelidikan & Inovasi 2019 - Bronze Medal - Universiti Sultan Zainal Abidin | National |
| 10 Nov, 2018 | Best Student Master of Medicine (Family Medicine) - 34th IIUM Convocation | University |
| 18 Oct, 2018 | Best Paper Award - Pahang Research Day 2018 | National |
| 12 Oct, 2017 | Best Paper Award - Pahang Research Day Scientific Committee | National |
| 10 Sep, 2017 | First Place Pahang Dermatology Update - | State |
| 10 Nov, 2016 | First Place Dermatology Quiz - Department of Dermatology HTAA | State |
| 13 Aug, 2016 | Best Paper Award - Family Medicine Scientific Conference | National |
Publications
Article
| | |
| --- | --- |
| 2023 | A review of sex education impact in health promotion and teenage behavior. International Journal of Allied Health Sciences, 7 (1) pp. 2845-2854 |
| 2023 | An audit on anaemia in pregnancy treatment in a local health clinic. Borneo Journal of Medical Sciences (BJMS), 17 (3) pp. 5-11 |
| 2023 | Andropause di kalangan jejaka warga emas: adakah benar?. The Malaysian Medical Gazette, () pp. |
| 2023 | Cardiovascular risk score – review of its assessment methods and outcome. Asian Journal of Medicine and Biomedicine, 7 (1) pp. 39-50 |
| 2023 | Detection of tanB gene Streptococcus gallolyticus subspecies gallolyticus in stool of colorectal cancer patients. Asia Pasific Journal of Molecular Biology & Biotechnology, 31 (2 (Suppl.)) pp. 101-101 |
| 2023 | Kebaikan berpuasa di bulan Ramadhan terhadap kesihatan – Dr Mohd Shaiful Ehsan Bin Shalihin. The Malaysian Medical Gazette, () pp. |
| 2023 | Nyanyuk boleh dicegah. The Malaysian Medical Gazette, 13 Jan 2023 () pp. |
| 2023 | Oral bullous pemphigoid induced by gabapentin: a case report. Journal of Clinical and Health Sciences, 8 (2) pp. 67-71 |
| 2023 | Paras tumor marker: bukan sebagai saringan kanser – Dr Shaiful Ehsan. The Malaysian Medical Gazette, 16 May 2023 () pp. |
| 2023 | Persediaan warga emas menjalani ibadah Haji. The Malaysian Medical Gazette, () pp. |
| 2023 | Quality of life and glycaemic control among older population with diabetes in three districts of Peninsular Malaysia. Malaysian Journal of Public Health Medicine, 23 (2) pp. 264-272 |
| 2023 | Risk of colorectal cancer due to Streptococcus gallolyticus: a systematic review. The Medical Journal of Malaysia, 78 (3) pp. 404-410 |
| 2023 | Streptococcus gallolyticus infection: A neglected marker for colorectal cancer?. Arab Journal of Gastroenterology, 24 (3) pp. 163-167 |
| 2023 | The clinical implications of Porphyromonas gingivalis and its detection methods – a systematic review. Medical Journal of Malaysia, 78 (6) pp. 830-844 |
| 2023 | Validity and reliability of Malay language breast cancer awareness scale for male-to-female transgender. International Medical Journal Malaysia, 22 (1) pp. 87-98 |
| 2022 | Acute urinary retention – it is not about the bladder. Malaysian Journal of Applied Sciences, 7 (1) pp. 39-43 |
| 2022 | Cardiovascular disease risks among medical students in a Public University. Malaysian Journal of Medicine and Health Sciences, 18 (Supplementary 19) pp. 6-15 |
| 2022 | Diabetes quality of life among elderly diabetic patients and its association. Malaysian Journal of Medicine and Health Science, 18 (Supplementary 19) pp. 22-31 |
| 2022 | Do our diabetic patients ready for safe pregnancy? Attitude towards preconception care and its associated factors among women with diabetes attending Government Health Clinics in Terengganu. Malaysian Journal of Medicine and Health Science, 18 (1) pp. 162-170 |
| 2022 | Ibadah berpuasa dan warga emas. The Malaysian Medical Gazette, 4 Apr 2022 () pp. |
| 2022 | Incorporation of holistic and spiritual approach in geriatric care - sharing experience at Rumah Ehsan. Al-Qiyam International Social Science and Humanities Journal, 5 (1) pp. 1-8 |
| 2022 | Kesihatan lelaki: berpuasa meningkatkan kesuburan. The Malaysian Medical Gazette, 18 April 2022 () pp. |
| 2022 | Mengesan gejala-gejala awal nyanyuk. The Malaysian Medical Gazette, 22 August 2022 () pp. |
| 2022 | Non-obstructive hypertrohic cardiomyopathy in pregnancy: a clue not to be missed. Malaysian Family Physician, 17 (1) pp. 19-20 |
| 2022 | Parotid tuberculosis in an immunodeficient patient: a rare case not to be missed. Medical Journal of Malaysia, 77 (2) pp. 243-245 |
| 2022 | Reliability and construct validity on undergraduate geriatric questionnaire. Malaysian Journal of Applied Sciences, 17 (1) pp. 66-75 |
| 2022 | Sexual harassment in Malaysian educationa institution- a review of its factors and effects. Asian Journal of Civilizational Studies (AJOCS), 4 (3) pp. 19-31 |
| 2022 | The decision of pregnancy termination according to Maqasid al-Shariah and clinical guidelines: case dilemma series. Revelation and Science, 12 (1) pp. 66-73 |
| 2022 | Translation and validation of Malay version of the simplified diabetes knowledge test. Malaysian Journal of Medicine and Health Science, 18 (3) pp. 76-84 |
| 2022 | Validity and reliability of Malay breast cancer awareness scale for male to female transgender. IIUM Journal of Orofacial and Health Sciences 2022, 3 (Supplement 1) pp. 7-7 |
| 2022 | Validity and reliability of Malay breast cancer awareness scale for male-to-female transgender. Medicine and Health, 17 (3 Suppl) pp. 67-67 |
| 2021 | Cardiovascular disease risks among medical students in a Public University. Malaysian Journal of Medicine and Health Sciences, 17 (Supplementary 5) pp. 55-55 |
| 2021 | Correct hand palpation - a proven case to detect malignancy. Malaysian Journal of Medical Research, 5 (2) pp. |
| 2021 | Diabetes quality of life among elderly diabetic patients and its association. Malaysian Journal of Medicine and Health Sciences, 17 (Supplement 5) pp. 8-8 |
| 2021 | Doctor, how to control my palpitations during examination?. The Malaysian Medical Gazette, () pp. |
| 2021 | Idiopathic hyperprolactinemia - a challenge for primary care. Medical Journal of Malaysia, 76 (6) pp. 941-945 |
| 2021 | Internal Jugular Phlebectasia in child; now you see it now you don't. Malaysian Family Physician, 16 (Supplement 1) pp. 32-32 |
| 2021 | Kawal aktiviti luar hindari strok haba. Berita Harian, () pp. 11-11 |
| 2021 | Knowledge and attitude towards geriatric and its associated factors among final year medical students of International Islamic University Malaysia. International Journal of Allied Health Sciences, 5 (1) pp. 2101-2101 |
| 2021 | Knowledge and attitude towards geriatric health and the associated factors among medical students of International Islamic University Malaysia. Malaysian Journal of Public Health Medicine, 21 (Supplement 3) pp. 151-163 |
| 2021 | Knowledge, attitude and practice of public on breast cancer screening: a systematic review. Borneo Journal of Medical Sciences, 15 (3) pp. 13-24 |
| 2021 | Knowledge, attitude and practice on breast cancer among students of IIUM. International Journal of Allied Health Sciences, 5 (1) pp. 2103-2103 |
| 2021 | Kusta masih wujud. Dewan Kosmik, 29 (1/2021) pp. 4-7 |
| 2021 | MANAGING PULMONARY TUBERCULOSIS IN A PATIENT WITH POST OP OROPHARYNGEAL CANCER - CHALLENGES FOR FAMILY PHYSICIAN. Malaysian Journal of Public Health Medicine, 21 (1) pp. 169-174 |
| 2021 | Mildly elevated alkaline phosphatase (ALP) - a liver tumour hint not to be missed. Malaysian Journal of Medicine and Health Sciences, 17 (1) pp. 194-196 |
| 2021 | Patients' waiting time in a university health clinic. Malaysian Journal of Applied Sciences, 6 (1) pp. 21-26 |
| 2021 | Peningkatan kes COVID-19: salah pelitup muka anda?. The Malaysia Medical Gazette, () pp. |
| 2021 | Prevalence of depression and its associated factors among medical students in International Islamic University Malaysia (IIUM). International Medical Journal Malaysia, 20 (4) pp. 13-18 |
| 2021 | Sampai bila nak hilang? : Pasca Jangkitan COVID-19. The Malaysian Medical Gazette, () pp. |
| 2021 | Scrofuloderma: a diagnostic dilemma in primary care. Medical Journal of Malaysia, 76 (3) pp. 251-253 |
| 2021 | Termination of pregnancy in preserving the Maqasid Shariah concept of life – case series. Malaysian Journal of Medicine and Health Sciences, 17 (Supp 5) pp. 9-9 |
| 2021 | The "Popeye Sign" – a classical but rare case. Malaysian Journal of Medicine and Health Science, 17 (4) pp. 431-433 |
| 2020 | (COVID 2019) Pemakaian penutup mulut dan hidung anda: Adakah berkesan? – Dr Shaiful Ehsan. The Malaysian Medical Gazette, () pp. |
| 2020 | A young man with chronic dry cough. Malaysian Family Physician, 15 (1) pp. 68-70 |
| 2020 | Acute kidney injury during fasting in Ramadhan in a patient with nephrolithiasis – a case report. Malaysian Journal of Medical Research, 4 (3) pp. 11-14 |
| 2020 | Anti-diabetic medication burden amongst older persons with diabetes and associated quality of life. Medical Journal of Malaysia, 75 (5) pp. 525-530 |
| 2020 | Assessment of diabetic patient waiting time in a primary healthcare clinic. International Medical Journal Malaysia, 19 (2) pp. 41-48 |
| 2020 | Covid-19: Keperluan membatalkan majlis keramaian & perjumpaan. The Malaysian Medical Gazette, () pp. |
| 2020 | Early detection of depression begins with you and the community #reachout. The Malaysian Medical Gazette, () pp. |
| 2020 | Essential hypertension onset in a 12-year-old adolescent. Sains Malaysiana, 49 (1) pp. 129-132 |
| 2020 | Galactorrhoea in a toddler: a rare report. Borneo Journal of Medical Sciences, 14 (2) pp. 49-52 |
| 2020 | Now you see, now you don't - A radiopaque neck mass. The Medical Journal of Malaysia, 75 (3) pp. 301-303 |
| 2020 | Now you see, now you don't - a radiopaque neck mass?. Medical Journal of Malaysia, 75 (3) pp. 301-303 |
| 2020 | Ramadhan - masa terbaik untuk berhenti merokok. The Malaysian Medical Gazette, () pp. |
| 2020 | Revised version of knowledge, attitude and practice of medical doctors on smoking cessation guidelines questionnaire. Malaysian Journal of Applied Sciences, 5 (1) pp. 95-104 |
| 2019 | Antidiabetic burdens among geriatric diabetic patients and its association with quality of life. International Journal of Allied Health Sciences, 3 (3 Special Issue) pp. 793-793 |
| 2019 | Chikungunya dan denggi : sama tapi tidak serupa? – Dr Shaiful Ehsan. Malaysian Medical Gazette, () pp. |
| 2019 | Concomitant dengue fever in Varicella zoster infection – a rare presentation. Medical Journal of Malaysia, 74 (4) pp. 347-348 |
| 2019 | HIV dan perkahwinan: Apa yang anda perlu tahu?. The Malaysian Medical Gazette, () pp. |
| 2019 | Kenapa bacaan gula saya tetap tinggi ketika puasa Ramadan?. The Malaysian Medical Gazette, () pp. |
| 2019 | Keracunan bahan kimia di tempat awam: apa peranan anda?. Malaysian Medical Gazette, () pp. |
| 2019 | Knowledge, attitude and practice scale of medical personnel on smoking cessation guidelines: a review on associations and questionnaires. Borneo Journal of Medical Sciences, 13 (2) pp. 3-13 |
| 2019 | Kusta – Penyakit menyamar ! – Dr Shaiful Ehsan. Malaysian Medical Gazette, () pp. |
| 2019 | Non-communicable diseases among Orang Asli of Kampung Ulu Tual. Journal of Family Medicine Forecast, 2 (3) pp. 1-3 |
| 2019 | Polio: sejarah kini kian berulang ! – Dr Shaiful Ehsan. The Malaysian Medical Gazette, () pp. |
| 2019 | Psoriasis - a report of disease mimicry. IIUM Medical Journal Malaysia, 18 (Supplementary Issue no. 2) pp. 19-19 |
| 2019 | Reliability and construct validity of newly modified knowledge, attitude and practice of medical doctors on smoking cessation guidelines scales. Medical Journal of Malaysia, 74 (Supplement 2) pp. 132-132 |
| 2019 | Ulser kaki diabetik (UKD). tintaanakmuda.wordpress.com, () pp. |
| 2019 | Vitamin D deficiency in a breastfed child – a case report. International Journal of Multidisciplinary Research and Publication, 1 (11) pp. 35-36 |
| 2019 | Waiting time among diabetic patients in a local health clinic. International Journal of Allied Health Sciences, 3 (3 (Special Issue: Research Towards Sustainable Development Goals)) pp. 789-789 |
| 2018 | Benign inflammatory cervical smear in a background of normal diagnostic dilatation and curettage finding - a rare presentation of endometrial carcinoma. European Journal of Pharmaceutical and Medical Research, 5 (11) pp. 102-104 |
| 2018 | Ejakulasi awal: masalah kesihatan lelaki. The Malaysian Medical Gazette, () pp. 1-4 |
| 2018 | Jangkitan Japanese Encephalitis (JE): sejarah yang Kian berulang!. Malaysian Medical Gazette, () pp. |
| 2018 | Ketagihan internet dikalangan Kanak-kanak: suatu cabaran atau masalah? – Dr Shaiful Ehsan. Malaysian Medical Gazette, () pp. 1-9 |
| 2018 | Knowledge, attitude and practice on smoking cessation guideline among medical doctors attending Family Medicine Scientific Conference 2016. International Medical Journal Malaysia, 17 (Supplementary Issue No 1) pp. |
| 2018 | Localized erythematous pappular rash: a rare presentation of essential thrombocythemia. International Medical Journal Malaysia, 17 (Supplementary Issue No 1) pp. 87-87 |
| 2018 | Mulut berbau: bukan sekadar kesihatan gusi dan gigi – Dr Shaiful Ehsan. Malaysian Medical Gazette, () pp. |
| 2018 | Non-specific skin purpura. Malaysian Family Physician, 13 (2) pp. 39-41 |
| 2018 | Penyakit kaki tangan dan mulut: Apa yang saya perlu tahu?. Malaysian Medical Gazette, () pp. 1-4 |
| 2018 | Perkahwinan bawah umur: Perlu dibimbangi?. Malaysian Medical Gazette, () pp. 1-3 |
| 2018 | Reliability and construct validity of knowledge, attitude and practice of medical doctors on smoking cessation guidelines. International Medical Journal of Malaysia, 17 (Special Issue 1) pp. 199-206 |
| 2018 | Selamat hari Malaysia: kedudukan kesihatan Malaysia (siri 2) – Dr Mohd Shaiful Ehsan. Malaysian Medical Gazette, () pp. |
| 2018 | We are all smokers!. Malaysian Medical Gazette, () pp. 1-4 |
| 2017 | 10 cara untuk menyampaikan keadaan kesihatan kepada pesakit dengan lebih baik. Malaysian Medical Gazette, () pp. 1-3 |
| 2017 | Aku tanya apa khabar?. Malaysian Medical Gazette, () pp. 1-4 |
| 2017 | Doktor, saya nak UBAT TIDUR !!!. Malaysian Medical Gazette, () pp. 1-3 |
| 2017 | Jangan makan racun ketika Aidilfitri. Malaysian Medical Gazette, () pp. 1-4 |
| 2017 | Kanser saluran hempedu: Mungkin boleh terjadi pada anda?. Malaysian Medical Gazette, () pp. 1-3 |
| 2017 | Kesihatan lelaki: Mati pucuk dan persoalannya. Malaysian Medical Gazette, () pp. 1-4 |
| 2017 | Pukul berapa nak pantau gula (BSP) ketika Ramadhan?. Malaysian Medical Gazette, () pp. 1-3 |
| 2017 | Sindrom Down: Insan istimewa. Malaysian Medical Gazette, () pp. 1-3 |
| 2016 | "Doctor, do I need any other topical medications for my skin?". Malaysian Medical Gazette, () pp. 1-3 |
| 2016 | "Kusta": Is it a curse?. Malaysian Medical Gazette, () pp. 1-3 |
| 2016 | Bauksit dan anda. Malaysian Medical Gazette, () pp. 1-3 |
| 2016 | Difteria: Sejarah kini berulang kembali. Malaysian Medical Gazette, () pp. 1-3 |
| 2016 | I.K.H.L.A.S. rawatan kencing manis. Malaysian Medical Gazette, () pp. 1-5 |
| 2016 | Mengapa BP normal di rumah tetapi tinggi di klinik?. Malaysian Medical Gazette, () pp. |
| 2016 | Pengesanan awal gejala kemurungan bermula dengan anda dan komuniti #ReachOut. Malaysian Medical Gazette, () pp. 1-4 |
| 2016 | Rakan saya dijangkiti TB, perlukah saya diperiksa?. Malaysian Medical Gazette, () pp. 1-3 |
| 2015 | "Doktor, tak ada ubat sapuan lain untuk kulit saya?". Malaysian Medical Gazette, () pp. 1-4 |
| 2015 | "Doktor, ubat saya macam mana masa puasa Ramadhan?". Malaysian Medical Gazette, () pp. 1-7 |
| 2015 | Kita semua adalah perokok!. Malaysian Medical Gazette, () pp. 1-5 |
| 2015 | Knowledge, attitude and practice of medical personnel on smoking cessation guidelines: a review on associations and questionnaires. International Medical Journal Malaysia, 14 (Supplement Issue) pp. 17-17 |
| 2015 | RAPD positive: Which eye is abnormal?. The Malaysian Medical Gazette, () pp. 1-4 |
| 2015 | Selamat Hari Malaysia: Kedudukan kesihatan Malaysia. Malaysian Medical Gazette, () pp. 1-3 |
| 2015 | Suntikan insulin: Bukanlah satu kegagalan tetapi suatu pencapaian!. Malaysian Medical Gazette, () pp. 1-4 |
| 2015 | The ABCs of reading an ECG. Malaysian Medical Gazette, () pp. 1-6 |
| 2015 | Which antibiotics should I use?. Malaysian Medical Gazette, () pp. 1-4 |
| 2012 | A study of obesity among health staff at Kulaijaya District Health Department. Johor Health Journal, 10 (2012) pp. 28-32 |
Conference or Workshop Item
| | |
| --- | --- |
| 2023 | A boy with recurrence intussusception within 48 hours - vague hint not to be missed in primary care. In: 12th Pahang Research Day 2023, |
| 2023 | Diabetes management modification in Ramadhan. In: Medical Issues in Ramadhan Webinar Series - Series 2 Diabetes Management Modification in Ramadhan, |
| 2023 | EVALI in a 2-year-old child – a near death condition. In: 12th Pahang Research Day 2023, |
| 2023 | Experience as MyCite journal top publisher for Kulliyyah of Medicine 2021. In: Research Sharing - Experience as MyCite Journal Top Publisher for Kulliyyah of Medicine 2021, |
| 2023 | Quality of life and glycaemic control among older population with diabetes in three districts of Peninsular Malaysia. In: 12th Pahang Research Day 2023, |
| 2022 | Dementia presentation (Program Penuaan Sihat Warga Emas Felda Bukit Goh). In: Program Penuaan Sihat Warga Emas Felda Bukit Goh, |
| 2022 | Diabetic foot assessment and management. In: Undergraduate Year 5 Family Medicine Case Discussion, |
| 2022 | Healthy lifestyle campaign and smoking cessation programme among factory workers during COVID-19. In: Virtual Medical Research Symposium 2022, |
| 2022 | Healthy lifestyle campaign and smoking cessation programme among factory workers during Covid-19. In: Virtual Medical Research Symposium 2022, |
| 2022 | Islamic input in medical practice - Clinical postgraduates. In: Taaruf and Briefing on Clinical Postgraduate Programme, |
| 2022 | Mild cognitive impairment - the spiritual approach. In: 21st ICPC Kulliyyah of Medicine, |
| 2022 | Mild cognitive impairment among elderly patients in primary care and its factors. In: Malaysian Congress on Geriatric Medicine 2022, |
| 2022 | Streptococcus gallolyticus infection: a neglected marker for colorectal cancer?. In: Malaysian Society for Microbiology Postgraduate Symposium (MSMPS2022), |
| 2022 | The evaluation of PCR assay for detecting porphyromonas gingivalis based on The 16S RRNA subunit amplification. In: International Virtual 2022 Medical Research Symposium, |
| 2022 | Updates on dementia in primary care. In: CME Updates on Dementia in Primary Care, |
| 2021 | Acute coronary syndrome & ECG interpretation. In: Pre-Houseman Workshop 2021, |
| 2021 | Biological psychological social spiritual approach. In: Workshop Webinar Day 3 Program Pemindahan Ilmu: Pengesanan Awal Masalah Ingatan dan Pencegahan Penyakit Nyanyuk / Dementia, |
| 2021 | Cardiovascular disease rsks among medical students in a public university. In: 4th World Congress on Integration and Islamicisation, |
| 2021 | Conducting a dementia prevention program. In: Workshop Webinar Day 3 Program Pemindahan Ilmu: Pengesanan Awal Masalah Ingatan dan Pencegahan Penyakit Nyanyuk / Dementia, |
| 2021 | Depression in elderly. In: Workshop Series 2: Program Pemindahan Ilmu: Pengesanan Awal Masalah Ingatan dan Pencegahan Penyakit Nyanyuk / Dementia, |
| 2021 | Diabetes control and its related factors among elderly diabetic patients in Kuantan. In: Medical Research Symposium 2021, |
| 2021 | Effective contraceptive practise and its associated factors among women with uncontrolled diabetes in Terengganu. In: 23rd Family Medicine Scientific Conference, |
| 2021 | Effective contraceptive practise and its associated factors among women with uncontrolled diabetes in Terengganu. In: 23rd Family Medicine Scientific Conference 2021, |
| 2021 | Incorporation of Spiritual Approach in Managing Elderly Patients among Rumah Ehsan Staff. In: 4th National Conference on Shariah Compliant Hospital, |
| 2021 | Internal jugular phlebectasia in child now you see it now you don't. In: 23rd Family Medicine Scientific Conference 2021, |
| 2021 | Introduction workshop & module structure. In: IOHK Clinical Postgraduate Module Workshop for Trainers, |
| 2021 | Knowledge and attitude towards geriatric and its associated factors among final year medical students of International Islamic University Malaysia. In: Kuantan Research Day 2020, |
| 2021 | Non communicable disease. In: Workshop Series 2: Program Pemindahan Ilmu: Pengesanan Awal Masalah Ingatan dan Pencegahan Penyakit Nyanyuk / Dementia, |
| 2021 | Transferring knowledge to staff of Rumah Ehsan: towards improvement of elderly quality of life through early detection of mild cognitive impairment & prevention of dementia. In: IIUM Academia Day, |
| 2021 | Workshop introduction train-the-trainers UG IIMP series 1. In: Workshop Train-The-Trainers UG IIMP Series 1 - Leadership, Ethics and Profess, |
| 2020 | Ayer Hitam community participations in conservation: a conceptual paper. In: 1st East Coast Symposium on Men and Women's Health 2020, |
| 2020 | Clinical management conference - Young hypertension. In: Clinical Management Conference 2020, |
| 2020 | Colorectal cancer screening at primary care update. In: IIUM Family Health Clinic CME 2020, |
| 2020 | Hand palpation – patient's saviour from advanced cancer. In: 1st East Coast Symposium on Men and Women's Health 2020, |
| 2020 | Knowledge, attitude and practice on breast cancer among students of IIUM Kuantan. In: Kuantan Research Day 2020, |
| 2020 | Mild cognitive impairment. In: Workshop Series 1: Program Pemindahan Ilmu: Pengesanan Awal Masalah Ingatan dan Pencegahan Penyakit Nyanyuk / Dementia, |
| 2020 | Quiz interaction session. In: 1st East Coast Symposium on Men and Women's Health 2020, |
| 2019 | An adolescent living with HIV – a success story from treatment failure. In: 15th National Symposium on Adolescent Health 2019, |
| 2019 | Antidiabetic burdens among geriatric diabetic patients and its association with quality of life. In: Kuantan Research Day 2019, |
| 2019 | Career pathway. In: Pre-Housemanship Course 2019, |
| 2019 | ECG Interpretation. In: Pre-Housemanship Course 2019, |
| 2019 | Galactorrhea in a toddler – a case of late presentation of witch's milk in 18 months old. In: 22nd Family Medicine Scientific Conference 2019, |
| 2019 | Knowledge, attitude & practice of Malaysian medical doctors on smoking cessation guidelines. In: Medical Research Symposium 2019, |
| 2019 | Knowledge, attitude, and practice of Malaysian medical doctors on smoking cessation guidelines.. In: Medical Research Day 2019, |
| 2019 | Management of bronchial asthma and COPD. In: Professional Exam Made Easy (PRIME), |
| 2019 | Persistent low CD4 counts despite suppressed viral load on cart: a report of reversible immunological failure in HIV patient. In: 22nd Family Medicine Scientific Conference 2019, |
| 2019 | Prevalence of non-communicable diseases among Orang Asli of Kampung Ulu Tual. In: 4th Hospital Kuala Lumpur Research Day and Clinical Trials Day 2019, |
| 2019 | PRIME revision hypertension, diabetes mellitus and ECG. In: Professional Exam Made Easy (PRIME), |
| 2019 | Psoriasis - a report of disease mimicry. In: Medical Research Symposium 2019, |
| 2019 | Psychogeriatric. In: One Day Visit to Rumah Ehsan, |
| 2019 | Reliability & construct validity of newly modified knowledge, attitude & practice of medical doctors on smoking cessation guidelines scales. In: 6th Asia Pacific Conference on Public Health, |
| 2019 | Revision for final professional exam - chronic kidney diseases. In: Professional Exam Made Easy (PRIME) 2019, |
| 2019 | Safer pregnancy: mobile apps for women with diabetes. In: Minggu Penyelidikan dan Inovasi 2019, |
| 2019 | True scenario: the reality. In: Introductory Intensive Course Family Medicine Postgraduate 2019, |
| 2019 | Vitamin D deficiency in a breastfed child a case report. In: First National Infant and Young Child Feeding Scientific Conference, |
| 2019 | Waiting time among diabetic patients in a local health clinic. In: Kuantan Research Day 2019, |
| 2018 | Acute kidney injury during fasting in ramadhan in a patient with nephrolithiasis – a case report. In: Selangor Research Week 2018, |
| 2018 | Approach to emergency cases - HO preparatory course. In: Housemanship Preparatory Course 2018, |
| 2018 | Assessment of diabetic patient waiting & consultation time in a primary healthcare clinic. In: Pahang Research Day (PRD) 2018, |
| 2018 | Concomitant dengue fever in varicella zoster infection - a rare presentation. In: 21st Family Medicine Scientific Conference 2018, |
| 2018 | Concomitant dengue fever in varicella zoster infection – a rare presentation. In: 21st Family Medicine Scientific Conference 2018, |
| 2018 | Hypertension onset in a 12-year-old adolescence with negative family history: a rare presentation of essential hypertension with good response to diltiazem/prazosin combination. In: 14th National Symposium on Adolescent Health, |
| 2018 | Isolated mildly elevated Alkaline Phosphatase (ALP) - a liver tumor hint not to be missed at primary care. In: 21st Family Medicine Scientific Conference 2018, |
| 2018 | Knowledge, attitude and practice on smoking cessation guideline among medical doctors at Family Medicine Scientific Conference 2016. In: Medical Research Symposium 2018, |
| 2018 | Leprosy mimicking a diabetic dermopathy a case report. In: Pahang Research Day 2018, |
| 2018 | Localized erythematous papular rash – a rare presentation of essential thrombocythemia. In: Medical Research Symposium 2018, |
| 2018 | Now you see, now you don't: an incidental finding of a calcified neck mass on chest x-ray. In: Pahang Research Day 2018, |
| 2018 | Quiz discussion. In: 1st East Coast Symposium on Specialized Skills at Primary Care, |
| 2018 | Silhouette sign of chest X-ray – a rescue sign of a lung carcinoma that almost missed. In: Selangor Research Week 2018, |
| 2017 | Benign inflammatory cervical smear in a background of normal diagnostic dilatation and curettage finding - A rare presentation of endometrial carcinoma. In: Pahang Research Day 2017, |
| 2017 | Ketagihan Internet di kalangan kanak-kanak suatu masalah?. In: A Day with Rainbow, |
| 2016 | Management , treatment & counseling for HIV patients. In: Kursus Update HIV / STD Peringkat Daerah Kuantan, |
| 2016 | Neonatal examination. In: Kursus Pengesanan Awal Kanak-kanak Kurang Upaya (OKU), |
| 2016 | Pengurusan penyakit Melioidosis. In: Kursus Pengurusan Penyakit Zoonosis, Food and Water Bourne Disease Daerah Kuantan, |
| 2016 | Reliability & construct validity of knowledge, attitude & practice of medical doctors on smoking cessation guidelines -The progress. In: 1st IIUM Research Symposium 2016 (IRS 2016), |
| 2016 | Reliability and construct validity of knowledge, attitude & practice (KAP) of medical doctors on smoking cessation guidelines. In: 2nd World Congress on Integration and Islamicisation: Focus on Medical and Health Care Sciences, |
| 2016 | Reliability and construct validity of knowledge, attitude and practice of medical doctors on smoking cessation guidelines. In: Medical Research Symposium 2016, |
| 2015 | Knowledge, attitude and practice of medical personnel on smoking cessation guidelines: a review on associations and questionnaires. In: Medical Research Symposium 2015, |
Book
| | |
| --- | --- |
| 2023 | Family medicine single best answer for practice. Penerbit Universiti Sultan Zainal Abidin, ISBN: |
| 2022 | Ethics and professionalism in medical practice - Islamic input in medical practice a course aid. S&T Publisher, ISBN: |
| 2022 | Ethics and professionalism in medical practice - Islamic input in medical practice a course aid. S&T Publisher, ISBN: |
| 2022 | Family medicine handbook. IIUM Press, ISBN: 978-967-491-156-7 |
| 2021 | Fiqh Muamalah in medicine: a course aid (e-book). Shahar & Tahir Publisher, ISBN: |
| 2021 | Kesihatan & anda: Siri 1. Mohd Shaiful Ehsan Bin Shalihin, ISBN: |
| 2021 | Kesihatan & anda: Siri 1. Mohd Shaiful Ehsan Bin Shalihin, ISBN: |
| 2021 | Kesihatan dan anda Siri 2 Covid-19. Mohd Shaiful Ehsan Bin Shalihin, ISBN: |
| 2021 | Kesihatan dan anda Siri 2 Covid-19. Mohd Shaiful Ehsan Bin Shalihin, ISBN: |
| 2020 | Compiled notes for beloved juniors - series 1. Mohd Shaiful Ehsan Bin Shalihin, ISBN: |
| 2020 | ECG is definitely easy. Mohd Shaiful Ehsan Bin Shalihin, ISBN: 9789 6718 417 |
Book Section
| | |
| --- | --- |
| 2022 | Disease prevention in family medicine. In: IIUM Press, ISBN: , pp. 100-112 |
| 2022 | Disease prevention in family medicine. In: IIUM Press, ISBN: , pp. 100-112 |
| 2022 | Family medicine Practice Management. In: IIUM Press, ISBN: , pp. 113-134 |
| 2022 | Family medicine Practice Management. In: IIUM Press, ISBN: , pp. 113-134 |
| 2022 | Sejahtera Academic Framework & Islamisation of Human Knowledge. In: IMJM, ISBN: Not available, pp. |