Staff Directory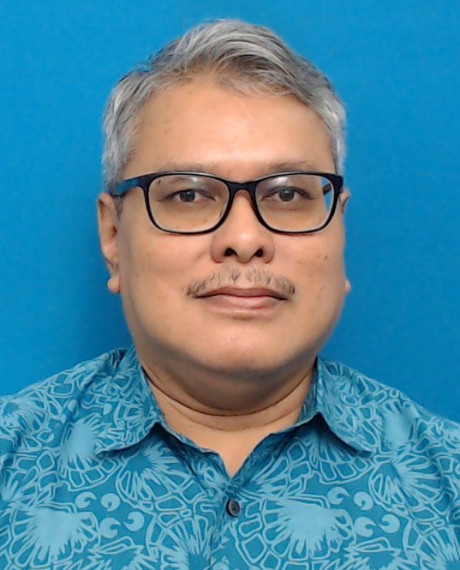 Academic Qualification
Doctor of Philosophy (Accounting) - Doctor of Philosophy, International Islamic University Malaysia
Master on Arts in Corporate Strategy and Governance - Masters Degree, University of Nottingham
Bachelor of Science in Business Administration - Bachelor Degree, University of Denver
Zulkufly Bin Ramly (Assoc. Prof. Dr.)
Associate Professor
IIUM Gombak Campus
KULLIYYAH OF ECONOMICS AND MANAGEMENT SCIENCES

Other's position:
Head, Kulliyyah of Economics and Management Sciences
---
zul_ramly@iium.edu.my
4677
Expert Profile
Dr. Zulkufly Ramly is an Associate Professor at the Department of Finance. He started his career in IIUM as an Assistant Professor in 2013. Prior to joining IIUM Dr. Zul was an academic staff of the Faculty of Business and Accountancy, University of Malaya (UM) 
and University Tunku Abdul Rahman (UTAR)
 for about 6 years and 3 years respectively. He has 8 years industry experience in a global bank operating in Malaysia and has served about 16 years as an academician.
He holds a Ph.D. in Accounting specializing in Corporate Governance from IIUM and Master of Arts in Corporate Strategy and Governance from the University of Nottingham, United Kingdom. In 1994, Dr Zul obtained his tertiary qualification in Business Administration (Finance) with Magna Cum Laude from the University of Denver, Colorado, USA. 
Dr Zul's research expertise is in the areas of corporate governance, banking and corporate finance. He
 has supervised MSc and PhD students in Finance/Islamic Banking in the  areas of corporate governance and bank risk-taking, financial literacy,  Shariah boards, corporate risk-taking, capital structure, and financial 
liberalization
 and financial stability of banking sector. 
He had completed two research grants from the Ministry of Education, Malaysia for the research projects on Shariah and corporate governance and Islamic banks' risk-taking and Goods and Services Tax (GST) respectively. He was a co-researcher for a research grant on the study of GST and inflation awarded by PNB Research Institute in 2018. His current research projects are in financial literacy of youths and women entrepreneurs and climate finance. 
Dr. Zul co-authored and published university textbooks on business ethics and corporate finance with Oxford University Press. He  has published a research book on Value added tax, country governance and economic efficiency with UM Press. He has also published his research papers in Review of Managerial Sciences, Panoeconomicus, Global Economics Review,  Economics and Management, UKM Journal of Management, 
International Journal of Economics and Financial Issues
 and other refereed journals. He is an ad-hoc article reviewer of Asian Journal of Business and Accounting, International Journal of Economics, Management and Accounting, Journal of Accounting Perspective, International Journal of Business and Economics Research,  International Journal of Economics and Management, UKM Journal of Management, Malaysian Journal of Economic Studies, and a book reviewer for Oxford University Press. 
Dr Zul was an Associate Editor of International Journal of Economics, Management and Accounting (IJEMA) in 2018 prior to his sabbatical leave. In terms of professional contribution, he h
as been a member of the Assessment Review Panel  of the Chartered Secretaries Malaysia, collectively responsible for ensuring the quality and rigor of the professional examination papers of 
the Chartered Governance Qualifying Programme (CGQP) since 2017.
  He
 has taught undergraduate courses in 
financial management, financial statement analysis, Islamic financing management and bank management. He frequently teaches advanced finance, managerial finance and corporate governance and business ethics at Masters and/or DBA levels.  
Area of Specialisation
Economics, Business And Management ~ Economics, Business And Management ~ Finance ~ Financial Literacy - Spending, investment and savings behaviour, financial education
Economics, Business And Management ~ Economics, Business And Management ~ Finance ~ Corporate Finance - Ownership, Corporate risk-taking, capital structure
Teaching Responsibilities
| | |
| --- | --- |
| ADVANCED FINANCE | 2019/2020 2020/2021 |
| BANK MANAGEMENT | 2014/2015 2015/2016 2013/2014 2016/2017 2017/2018 |
| CORPORATE ETHICS AND GOVERNANCE | 2019/2020 2020/2021 |
| CORPORATE GOVERNANCE, GOVERNMENT & SOCIETY | 2019/2020 |
| FINANCIAL MANAGEMENT AND POLICIES | 2019/2020 2018/2019 |
| FINANCIAL MANAGEMENT I | 2013/2014 |
| FINANCIAL MANAGEMENT II | 2020/2021 2018/2019 2017/2018 2019/2020 |
| FINANCIAL STATEMENT ANALYSIS | 2017/2018 2016/2017 2013/2014 |
| ISLAMIC FINANCING MANAGEMENT | 2020/2021 2015/2016 2016/2017 |
| MANAGERIAL FINANCE | 2016/2017 2015/2016 2013/2014 2019/2020 2018/2019 2017/2018 |
Research Projects
Completed
| | |
| --- | --- |
| 2015 - 2015 | Malaysia Islamic Finance Education Report (MIFER) |
| 2015 - 2019 | Modelling the Effect of Shari?ah Governance, Risk Governance and Corporate Governance in Predicting Risk-Taking Behaviour of Malaysian Islamic Banks |
On-Going
| | |
| --- | --- |
| 2018 - Present | China's Outbound Direct Investment And The World Economic |
| 2018 - Present | The Effect of Goods and Services Tax on Inflationary Episode |
| 2016 - Present | Modelling Risk-Taking Behaviour of Islamic and Conventional Banks |
Award & Recognition
| | | |
| --- | --- | --- |
| 15 Aug, 2015 | Best Paper Award - Kuala Lumpur International Business, Economics and Law Conference 7 (KLIBEL7) | International |
Publications
Article
| | |
| --- | --- |
| 2020 | Determinants of banks' capital structure: a review of theoretical and selected empirical research. International Journal of Business and Social Science, 11 (12) pp. 131-141 |
| 2020 | Determinants of banks' capital structure: a review of theoretical and selected empirical research. International Journal of Business and Social Science, 11 (12) pp. 131-141 |
| 2020 | The effect of financial liberalization towards the financial stability of Islamic banks in Malaysia. Advances in Business Research International Journal, 6 (2) pp. 62-68 |
| 2019 | Board size, chief risk officer and risk-taking in Islamic banks: role of shariah supervisory board(Saiz Lembaga Pengarah, Ketua Pegawai Risiko dan Pengambilan Risiko di Bank-bank Islam: Peranan Lembaga Penyeliaan Syariah). Jurnal Pengurusan, 57 () pp. |
| 2019 | The role of competition as a mediator between financial liberalization and financial stability. Advances in Business Research International Journal, 5 (2 (S)) pp. 51-58 |
| 2018 | Sharia supervision board, board independence, risk committee and risk-taking of Islamic Banks in Malaysia. International Journal of Economics and Financial Issues, 8 (4) pp. 290-300 |
| 2018 | The role of country governance in value-added tax and inequality. E&M Economics and Management, 21 (4) pp. 79-93 |
| 2018 | The role of country governance on value-added tax and inequality. E a M: Ekonomie a Management, 21 (4) pp. 79-93 |
| 2018 | Value-added tax and economic efficiency: role of country governance. Panoeconomicus, forthcoming () pp. 1-37 |
| 2017 | Government spending efficiency on economic growth: roles of value-added tax. Global Economic Review: Perspectives on East Asian Economies and Industries, 46 (2) pp. 162-188 |
| 2017 | The role of corruption control in moderating the relationship between value added tax and income inequality. International Journal of Economics and Financial Issues, 7 (4) pp. 459-467 |
| 2017 | Women on boards and bank efficiency in ASEAN-5: the moderating role of the independent directors. Review of Managerial Sciences, 11 (1) pp. 225-250 |
| 2016 | Board of directors and risk-taking behavior of Islamic banks in South East Asia. Tazkia Islamic Finance and Business Review, 10 (2) pp. 162-177 |
| 2015 | Gender diversity, board monitoring and bank efficiency in ASEAN-5. South East Asia Journal of Contemporary Business, Economics and Law, 7 (1) pp. 9-21 |
Conference or Workshop Item
Book