Staff Directory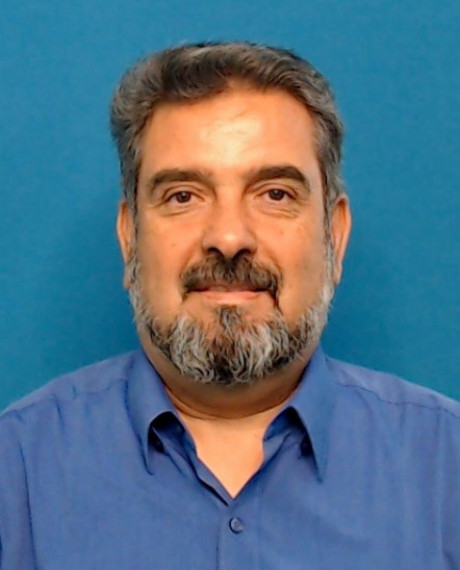 Academic Qualification
Doctor of Philosophy (Fiqh & Usul) - Doctor of Philosophy, Universiti Malaya (UM)
Islamic Revealed Knowledge and Heritage - Masters Degree, International Islamic University Malaysia
Bachelor of Islamic Revealed Knowledge & Heritage - Bachelor Degree, International Islamic University Malaysia
Hayatullah Laluddin (Dr.)
Assistant Professor
IIUM Gombak Campus
KULLIYYAH OF ECONOMICS AND MANAGEMENT SCIENCES
---
Expert Profile
Hayatullah Laluddin obtained his Bachelor and Master Degrees from International Islamic University Malaysia, Faculty of Islamic Revealed Knowledge and Human Sciences, majoring in the area of Islamic Jurisprudence, in 1994 and 1997 respectively. He received his Ph.D in 2006 from University of Malaya, Academy of Islamic Studies in the area of Islamic Jurisprudence as well. Upon obtaining his Ph.D he was appointed as a senior lecturer in the Faculty of Islamic Studies, UKM from April 2008-2014. He taught various courses and carried out researches and supervised Ph.D and Master Students. He was also a Member of the Faculty Panel for translation of Ph.D and Master Thesis Abstracts.
He attended several international seminars and produced many articles in Scopus Indexed International Journals as well as other International Journal of similar standing. His area of research interest covers Islamic Legal Theory, Human Rights from Islamic Perspective, Islamization of Sociology, Islamic Social System, Islamic Oriented Social Policies, Islamic Administration and Governance and Islamic Economics.
Currently, Dr. Hayatullah is an Assistant Professor at the Department of Economics, Kulliyyah of Economics and Management Sciences (KENMS) at International Islamic University Malaysia. Teaching Islamic transaction and Usul al-Fiqh and Fiqh for Economist, he is also a member of the Editorial Board for International Journal of Islamic Thought, Department of Theology and Philosophy, UKM.
Area of Specialisation
Humanities ~ Humanities ~ Religious Studies ~ Islamic Studies
Teaching Responsibilities
| | |
| --- | --- |
| FIQH FOR ECONOMIST II | 2022/2023 2021/2022 2020/2021 2019/2020 2018/2019 2017/2018 2016/2017 2015/2016 |
| FIQH FOR ECONOMIST III | 2020/2021 |
| FIQH FOR ECONOMISTS I | 2022/2023 2021/2022 2020/2021 2019/2020 2018/2019 2017/2018 2016/2017 2015/2016 2014/2015 |
| ISLAMIC ECON.& FIN. ISSUES FROM SHARI'AH PERS | 2018/2019 |
| SHARI'AH ORIENTED PUBLIC POLICY | 2019/2020 |
| USUL FIQH I | 2019/2020 2017/2018 2015/2016 2014/2015 2013/2014 |
Research Projects
Completed
| | |
| --- | --- |
| 2016 - 2019 | A Theoretical Framework for Islamization Economics |
| 2014 - 2015 | The Student's Companion on the Law of Inheritance |
On-Going
| | |
| --- | --- |
| 2016 - Present | Developing a Framework for Halal Compliance: The Case of Poultry Industry in Malaysia |
Publications
Article
| | |
| --- | --- |
| 2022 | Iqbal's antagonism towards Pseudo-Mysticism. Al-Itqan: Journal of Islamic Sciences and Comparative Studies, 6 (2) pp. 81-97 |
| 2021 | An Islamic theoretical framework for economic analysis. Scholars Journal of Economics, Business and Management, 8 (11) pp. 411-422 |
| 2021 | Revisiting the concept of waqf: its maintenance, issues and challenges. International Journal of Islamic Thought, 20 () pp. 53-64 |
| 2020 | Comparing shariah with law: methodological complexity in the modern context. Shariah Law Reports, 1 () pp. 1-27 |
| 2019 | Infertility treatment via In -vitro fertilization: a Juristic analysis of unwanted embryo destruction. Journal of Religious Studies of the University of Chitral (UOCHJRS), 2 (4) pp. 1-13 |
| 2019 | Precedents and the role of analogy in Common Law and Islamic Law. Journal of Islamic Law Review, 15 (2) pp. 183-212 |
| 2019 | Principles of trial in Shariah: an analysis in the modern context. Shariah Law Reports, 2 () pp. 1-13 |
| 2019 | Shariah criminal mode of adjudication: distinctive features vis-à-vis modern systems. Journal of Education and Social Sciences,, 13 (1) pp. 129-137 |
| 2019 | The scope, opportunities and challenges of halal industry : some reflections. International Journal of Economics, Management and Accounting, 27 (2) pp. 397-421 |
| 2018 | An overview of Islamization of knowledge from the perspective of International Institute of Islamic Thought's (IIIT). Scholars Journal of Economics, Business and Management (SJEBM), 5 (11) pp. 1071-1080 |
| 2017 | Corporate social responsibility disclosures in Malaysia: evidence from large companies. Social Responsibility Journal, 13 (1) pp. 177-202 |
| 2016 | A review of three major sociological theories and an Islamic perspective. International Journal of Islamic Thought, 10 () pp. 8-26 |
| 2015 | Establishment of shari'ah supervisory committee in hospital: an analysis from perspective of public interest. Asian Social Science, 11 (4) pp. 43-47 |
| 2015 | Maslahah's role as an instrument for revival of ijtihad. International Journal of Islamic Thought, 8 (Dec) pp. 27-34 |
| 2015 | The concept of establishing a Syariah supervisory committee in Malaysian hospitals. Procedia Social and Behavioral Sciences, 174 () pp. 1202-1206 |
| 2014 | An overview of the principles of jurisprudence vis-a-vis legal maxims. Asian Social Science, 10 (2) pp. 157-165 |
| 2014 | Conception of society and its characteristics from an Islamic perspective. International Journal of Islamic Thought, 6 (2) pp. 12-25 |
| 2014 | Qisas: the theory and its application on women a comparison between civil and Islamic views. The Social Sciences, 9 (1) pp. 53-57 |
| 2014 | The contract of marriage and its purposes from Islamic perspective. Asian Social Science, 10 (2) pp. 139-144 |
| 2013 | Abortion in Malaysian Law: a comparative study with Islamic jurisprudence. Advances in Natural and Applied Sciences, 7 (1) pp. 39-50 |
| 2013 | Parameter "asas-asas" penentuan hukuman bagi penjenayah wanita menurut undang-undang jenayah. Isu syariah dan undang-undang, (19) pp. 1-18 |
| 2013 | Prevention of Hudood (Fixed punishments) on doubt and dispute over what is considered doubt and what is not. Advances in Natural and Applied Sciences, 7 (1) pp. 23-32 |
| 2013 | Stipulation in contract from Islamic and Malaysian legal perspectives. Asian Social Science, 10 (2) pp. 112-117 |
| 2012 | A new breed of Islamic accountants and their role in Islamic institutions. Advances in Natural and Applied Sciences, 6 (8) pp. 1287-1295 |
| 2012 | An analysis of derived benefit from saving account: An Islamic perspective. The Social Sciences, 7 (3) pp. 440-445 |
| 2012 | An analysis of maslahah's development through al-Ghazali pre and post al-Ghazah periods. International Business Management, 6 (2) pp. 187-193 |
| 2012 | An analysis of maslahah's development through al-Ghazali pre and post al-Ghazali periods. International Business Management, 6 (2) pp. 187-193 |
| 2012 | Application of the principles of Maqasid Shari'ah in administration of the Islamic countries. Advances in Natural and Applied Sciences, 6 (6) pp. 847-851 |
| 2012 | Fiqh of priorities in the light of the purposes of sharee'ah. The Social Sciences, 7 (6) pp. 821-826 |
| 2012 | Functions of the state in light of the purpose of sharee'ah. The Social Sciences, 7 (6) pp. 812-816 |
| 2012 | Maslahah and its potential role in formation of an Islamic perspective on sociology. International Business Management, 6 (2) pp. 256-263 |
| 2012 | Parameter of "fundamentals" determination of criminal penalties for women by Islamic criminal law in hudud cases. Journal of Applied Sciences Research, 8 (11) pp. 5342-5348 |
| 2012 | Purposes of sharee'ah and its relationship with the financial field. The Social Sciences, 7 (6) pp. 817-820 |
| 2012 | Relationship of maqasid al-shariah with al-qesas and diyah: analytical view. The Social Sciences, 7 (5) pp. 725-730 |
| 2012 | Some methods of preponderance in resolving issues of modern biotechnology. Journal of Animal Veterinary Advance, 11 (22) pp. 4086-4093 |
| 2012 | Standardisation of fatwa in Malaysia: management and problems. Advances in Natural and Applied Sciences, 6 (6) pp. 923-929 |
| 2012 | The challenge faced by shari'ah law in respect of distribution of inheritance in multi-ethnic communities: case study in Beaufort, Sabah, Malaysia. International Business Management, 6 (2) pp. 228-232 |
| 2012 | The importance of the maqasid al-shari'ah in the process of governing and policy making. Advances in Natural and Applied Sciences, 6 (6 (April-June)) pp. 823-830 |
| 2012 | The relationship between the purposes of the law and legal reasoning. International Business Management, 6 (2) pp. 223-227 |
| 2012 | Violence against women: a comparative legal study. Advances in Natural and Applied Sciences, 6 (8 (Oct-Dec)) pp. 1465-1471 |
| 2012 | Women's right from the perspective of the purposes of Sharee'ah. The Social Sciences, 7 (6) pp. 807-811 |
| 2012 | وظائف الدولة الإسلامية = The duties and function of an Islamic state. Jurnal Hadhari, 4 (1) pp. 155-170 |
| 2010 | Centrality of the role of religion in the society. Shariah Law Reports, 1 (2) pp. 1-18 |
| 2010 | Intellectual property rights in the light of Islamic law and man-made regulations. The Malayan Law Journal, 4 (84) pp. 1-10 |
| 2006 | Al-maslahah (Public interest) with special reference to Imam Al-Ghazali. Jurnal Syariah, 14 (2) pp. 103-121 |
Conference or Workshop Item
| | |
| --- | --- |
| 2020 | Juridical impact of 'urf on family law : an applied juristic framework for local fiqh. In: THE 2nd NATIONAL SEMINAR ON CONTEMPORARY FIQH 2020 Family Fiqh in Malaysia: Towards Promoting Insan Sejahtera, |
| 2019 | Revisiting Halal industry Its Scope, Challenges and Opportunities.. In: Sustainable Social and Economic WEll-Being, |
| 2019 | Shariah mode of adjudication: Distinctive features vis-à-vis modern systems. In: 13th Kuala Lumpur International Communication, Education, Language & > Social Science Conference and 9th Kuala > Lumpur International Islamic Studies & Civilisations Conference 2019, |
| 2016 | Developing a halal compliance behavioural framework: case of the Malaysian poultry firms. In: Persidangan Kebangsaan Ekonomi Malaysia ke 11, |
| 2011 | Human rights from an Islamic perspective. In: Persidangan Serantau Isu-isu Semasa IV, |
| 2009 | An introduction to the discipline of Fiqh al-mu'amalat and economics. In: International Seminar on Mu'amalat, Islamic Economics and Finance 2009 (SMEKI'9), |
| 2008 | Hibah (gift): a theoritical framework and analysis. In: Konvensyen Kebangsaan Pengurusan Harta Pusaka, Wasiat & Wakaf, |
Book Section
Monograph