Staff Directory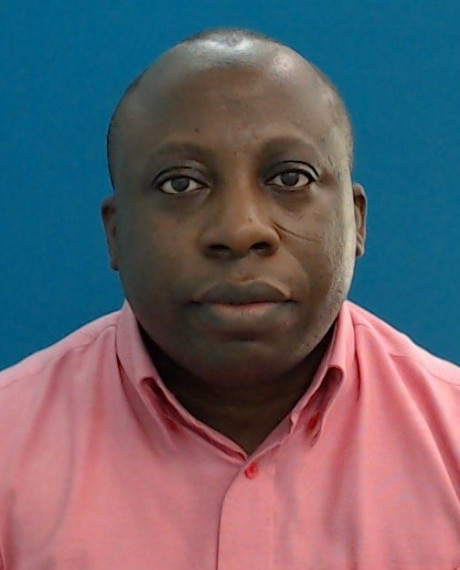 Academic Qualification
Information and Communication Technology - Doctor of Philosophy, International Islamic University Malaysia
Computer Science - Masters Degree, Bayero University
Computer Science - Post Graduate Diploma, Bayero University
Bsc - Bachelor Degree,
Adamu Abubakar Ibrahim (Assoc. Prof. Dr.)
Associate Professor
IIUM Gombak Campus
KULLIYYAH OF INFORMATION AND COMMUNICATION TECHNOLOGY
---
Expert Profile
Adamu Abubakar Ibrahim is currently an "Associate Professor" in the department of computer science International Islamic University Malaysia (IIUM). Dr Adamu is working in many areas of Computer Applications with emphasis to Computer Network and Computer Network Security, Artificial Intelligence, Blockchain and 3D Graphics.
Area of Specialisation
ICT ~ Information, Computer And Communications Technology (ICT) ~ Communication ~ Routers Technology
ICT ~ Information, Computer And Communications Technology (ICT) ~ Communication ~ Routers Technology
ICT ~ Information, Computer And Communications Technology (ICT) ~ Signal Processing ~ Watermarking Techniques
ICT ~ Information, Computer And Communications Technology (ICT) ~ Signal Processing ~ Data Hiding and Steganography
ICT ~ Information, Computer And Communications Technology (ICT) ~ Security System ~ Security Services (Including Digital Forensic, Steganography, Network Security, Public Key Infrastucture and Biometrics)
ICT ~ Information, Computer And Communications Technology (ICT) ~ Artificial Intelligence ~ Machine Learning
ICT ~ Information, Computer And Communications Technology (ICT) ~ Communication ~ Ethernet Technology
ICT ~ Information, Computer And Communications Technology (ICT) ~ Communication ~ Open System Interconnecting (OSI) Model
ICT ~ Information, Computer And Communications Technology (ICT) ~ Data Management ~ Data Encryption
ICT ~ Information, Computer And Communications Technology (ICT) ~ Multimedia ~ Computer Graphics and Animations
ICT ~ Information, Computer And Communications Technology (ICT) ~ Security System ~ Cryptography
ICT ~ Information, Computer And Communications Technology (ICT) ~ Security System ~ Digital Signatures
ICT ~ Information, Computer And Communications Technology (ICT) ~ Security System ~ Digital Signatures
ICT ~ Information, Computer And Communications Technology (ICT) ~ Security System ~ Firewalls
ICT ~ Information, Computer And Communications Technology (ICT) ~ Security System ~ Hacking
ICT ~ Information, Computer And Communications Technology (ICT) ~ Security System ~ Intrusion Detection System
ICT ~ Information, Computer And Communications Technology (ICT) ~ Security System ~ Malware, Worms and Viruses
Professional Membership
2014 - 2020: Member of Profesional Body / Association: (Member), Institute of Electrical and Electronics Engineers (IEEE)
Research Projects
Completed
| | |
| --- | --- |
| 2018 - 2023 | Novel Over-sampling Methods for Classification of Quranic Topics |
| 2016 - 2019 | A Structured Large Data Volume Heterogeneity with Minimal Incompleteness in a Big Data Analytics |
| 2015 - 2019 | A Model for Assessing IT Readiness in Organizations for Successful Business Intelligence Systems |
| 2015 - 2018 | An Enhanced Centralized Multi-Nodal Model Associated with Congested Network Environment |
| 2014 - 2019 | User Awareness on the Authenticity of Mobile Quran |
| 2013 - 2016 | Subjective Assessment Model of the Quranic Audio Watermarking |
On-Going
| | |
| --- | --- |
| 2022 - Present | Blockchain-based Model for Deep Packet Inspection System |
| 2017 - Present | A semantic framework remodeling on GPS mobile outdoor navigation for blind pedestrians |
Award & Recognition
| | | |
| --- | --- | --- |
| 31 Oct, 2020 | Best Paper Award - Universiti Putra Malaysia (UPM) | National |
| 06 May, 2020 | CCNA v7 Bridging Course Cisco - MDEC | National |
| 07 Feb, 2020 | CCNA Cyber Ops Instructor Training Course - UMP | National |
| 01 Nov, 2019 | CCENT 1: Routing & Switching: Train the Trainer Program - UNIKL | National |
| 04 Sep, 2019 | CCENT 1 ITN: Train the Trainer Program - UNIKL | National |
| 26 Jul, 2019 | Oracle Database Design & Programming with SQL: Premier-Pride Challenge 2019 - MDEC | National |
| 19 Jul, 2019 | Oracle Java Fundamentals & Java Programming: Premier-Pride Challenge 2019 - MDEC | National |
| 17 Nov, 2017 | Special Recognition Award - KICT | University |