Staff Directory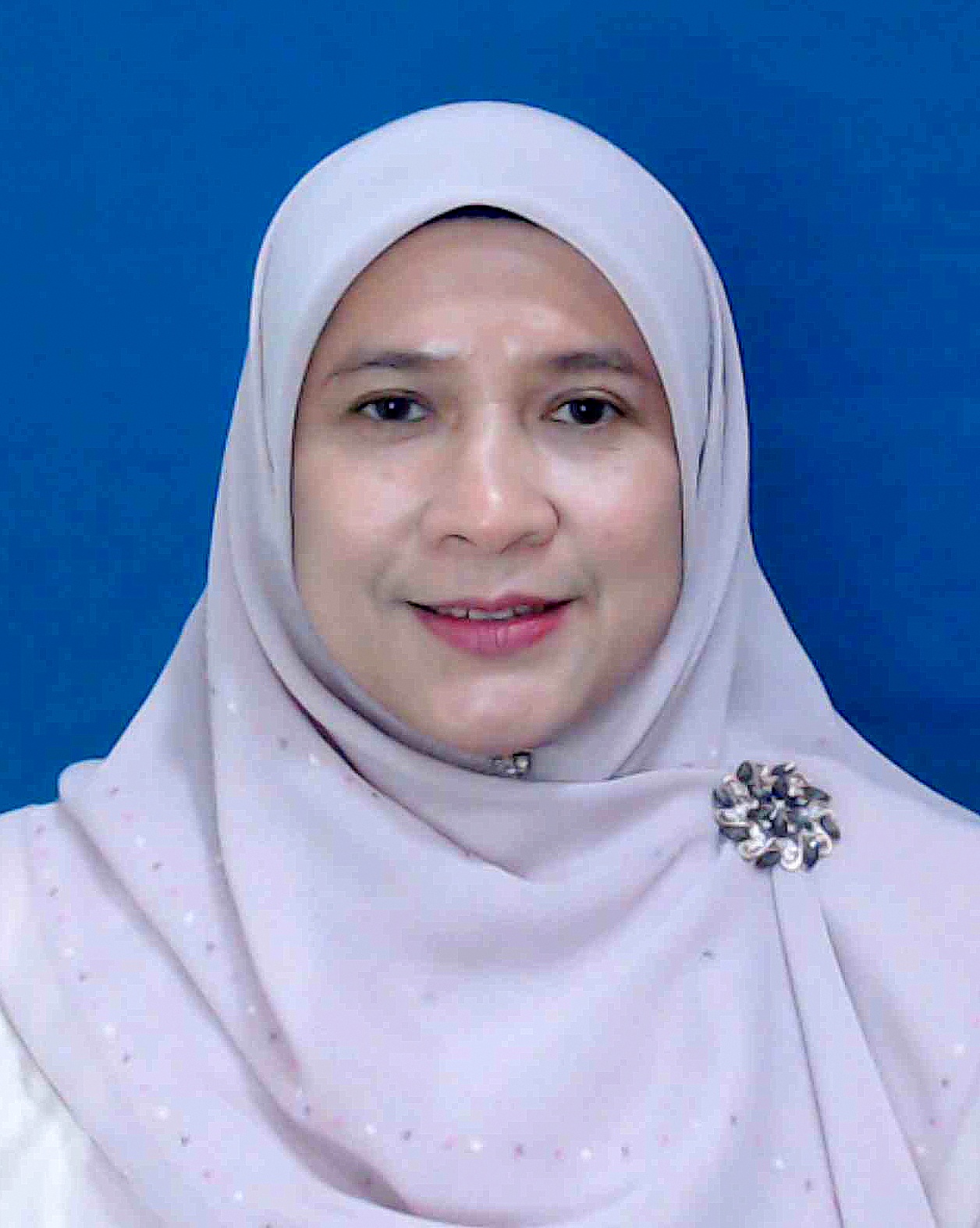 Academic Qualification
Doctor of Philosophy in Developmental Biology - Doctor of Philosophy, University of Manchester
Master of Science (Medical Science) - Masters Degree, Universiti Sains Malaysia (USM)
Bachelor of Science (Infection & Immunity, Pharmacology) - Bachelor Degree, University of Adelaide
Khairani Idah Binti Mokhtar @ Makhtar (Assoc. Prof. Datin Ts. Dr.)
Associate Professor
IIUM Kuantan Campus
KULLIYYAH OF DENTISTRY
---
drkhairani@iium.edu.my
5519
Expert Profile
Associate Professor Datin Dr. Khairani Idah Mokhtar@Makhtar
is currently a lecturer from Department of Fundamental Dental and Medical Sciences, Kulliyyah of Dentistry, IIUM Kuantan Campus. Dr Khairani started her early career in academia as 

a lecturer and a researcher at School of Dental Sciences, USM from 2008-2014 before joining Kulliyyah of Dentistry, IIUM in August 2014. In IIUM, s

he was previously the Deputy Dean of Postgraduate and Research of the Kulliyyah of Dentistry (2017-2021). Prior, she was appointed as the Deputy Director of Research Management Center (RMC) for Kuantan Campus (2015-2016). She obtained her first degree in
Bachelor of Science (Infection & Immunity, Pharmacology), from University of Adelaide
, Australia. Later continued her master's degree in MSc in
Medical Sciences
from USM and finally obtained her Doctor of Philosophy in D
evelopmental Biology
from
University of Manchester in 2008.  
Her specialized field is in
craniofacial genetics, looking into developmental process of craniofacial development particularly secondary palate development.  She is also involved in dental stem cells study and is also interested in natural products for tissue regeneration process. Besides looking into the genetic aspects of craniofacial development (Cleft, malocclusion); h

er research areas also 

involve studies looking on the effects of natural products extracts on osteogenic differentiation potential of dental stem cells, with the ultimate aim to be applied in tissue regeneration process. Her interest in fundamental research has enabled her to secure multiple research grants in collaborations with other researchers from other institutions. She has; to her credit, successfully published papers related to her areas of specialization. Subsequently, with regards to her area of specialization, Dr Khairani is also a Life Member of Malaysian Society of Human Genetics (MSHG), Tissue Engineering and Regenerative Medicine Society of Malaysia (TESMA) as well as Malaysian Biomaterials Society (MBS). In Kulliyyah of Dentistry, she is currently teaching part of Biochemistry and Oral Biology courses. She is also the course coordinator for Year 5 Research subject for BDS undergraduate programme.
Area of Specialisation
Medical And Health ~ Medical And Health Sciences ~ Dentistry ~ Oral Biology - Craniofacial development-palate
Medical And Health ~ Medical And Health Sciences ~ Biomedical Sciences ~ Stem Cells - Dental Stem Cells
Natural Science ~ Biological Sciences ~ Genetics ~ Molecular Genetics - Craniofacial genetics
Professional Membership
2008: Member of Profesional Body / Association, University of Adelaide Alumni
2010: Member of Profesional Body / Association, University of Manchester Alumni
2015 - 2022: Member of Profesional Body / Association: (Ordinary Member), International Association for Dental Research-Malaysian Section (South East Asian Division)
2015: Member of Profesional Body / Association: (Life Member), Malaysian Society of Human Genetics (MSHG)
2015: Member of Profesional Body / Association: (Life Member), Malaysian Biomaterials Society (MBS)
2016 - 2017: Member of Profesional Body / Association: (Ordinary Member), Tissue Engineering & Regenerative Medicine Society of Malaysia
2016 - 2017: Member of Profesional Body / Association: (Ordinary Member), International Association for Dental Research-Malaysian Section (South East Asian Division)
2018: Member of Profesional Body / Association: (Life Member), Persatuan Perkembangan Kesihatan Wanita Kota Bharu, Kelantan
2020: Member of Profesional Body / Association: (Life Membership), Tissue Engineering & Regenerative Medicine Society of Malaysia (TESMA)
Teaching Responsibilities
| | |
| --- | --- |
| BIOCHEMISTRY | 2022/2023 2021/2022 2020/2021 2019/2020 2018/2019 2017/2018 2015/2016 |
| ORAL BIOLOGY | 2022/2023 2021/2022 2020/2021 2019/2020 2018/2019 2017/2018 2015/2016 2014/2015 |
| RESEARCH (LITERATURE REVIEW) | 2017/2018 |
| Research Project | 2019/2020 2018/2019 2017/2018 2015/2016 |
| RESEARCH PROPOSAL | 2017/2018 |
| RESEARCH YEAR 4 | 2022/2023 2021/2022 2020/2021 2019/2020 2018/2019 |
| RESEARCH YEAR 5 | 2022/2023 2021/2022 2020/2021 2019/2020 |
Research Projects
Completed
| | |
| --- | --- |
| 2019 - 2021 | Development, Characterization and Invitro Study of Flax Seed Oil Ointment for Wound Healing |
| 2019 - 2023 | Specific orthodontic tooth movement (OTM) biomarkers-related gene expression and hormonal changes induced by mechanical transduction on various mechanisms of orthodontic traction |
| 2019 - 2022 | Empowering the Knowledge of Caretaker for Improvement of Oral Health Status of Children with Disabilities at Special Needs School in Kuantan |
| 2018 - 2021 | TRANSFERRING KNOWLEDGE OF ORAL HEALTH TO CARERS IN SELECTED ELDERLY CARE HOME IN KUANTAN TOWARDS IMPROVING ORAL HEALTH STATUS OF THE RESIDENTS. |
| 2017 - 2021 | Epithelization, ossification and gene expression of the socket after tooth extraction in diabetic rats treated by flax seed extract |
| 2016 - 2019 | Immunological, Histopathological and Gene Expression Changes Induced by Flax Seed Extract during Wound Healing Process |
| 2015 - 2018 | Clinical, Radiographic and genetic Evaluation of Non-Syndromic Hypodontia in Malaysia Population |
| 2015 - 2020 | Flax seed extract and its effect on WNT signaling pathway in the osteogenic differentiation potential of stem cells from human exfoliated deciduous teeth (SHED) |
| 2015 - 2018 | Detection of Myo1H, Pax9 and Runx2 Single Nucleotide polymorphism and its Association in Different Classes of Dental Malocclusion. |
On-Going
| | |
| --- | --- |
| 2022 - Present | Characterization on the Properties of Mitragyna Speciosa, Deletion of Toxicity Genes, Development of Kratom-Based Medicinal Products and It's Legal Implication |
| 2022 - Present | Elucidating the prophylactic potential of Kelulut honey in modulating angiotensin-converting enzyme 2 (ACE2) as COVID-19 target enzyme |
| 2021 - Present | Salivary Leptin as a Potential Early Diagnostics Tumour Markers in Suspected Oral Cancer Patients Attending SASMEC |
| 2021 - Present | Genetic Analysis of LEP-2548G/A and LEPR Gene Gln223Arg Polymorphism (rs1137101) in Patients with Oral Cancer: A Preliminary Study at SASMEC @IIUM |
| 2021 - Present | The Effect of Flaxseed Extract as Bioactive Titanium Coating Material In-Vitro |
| 2021 - Present | Goniothalamus umbrosus. A potential chemo-preventive and anti-carcinogenic agent for oral squamous cell carcinoma |
| 2021 - Present | Modulation of osteogenic differentiation of stem cells from human exfoliated deciduous teeth (SHED) treated with Malayan deer antler velvet extract seeded on chitosan scaffold |
| 2020 - Present | Effect of flaxseed (Linum usitatissimum) extract on oral wound healing demonstrated through fibroblast and osteoblast co-culture: an in-vitro analysis |
| 2019 - Present | HIGH-RISK GENOTYPE HPV AND HSV-1 DETECTION ISOLATED FROM BUCCAL SWAB AND UNSTIMULATED SALIVA AND ITS ASSOCIATION WITH ORAL LESIONS AMONG TRANSGENDER PRACTISING HIGH RISK BEHAVIOUR IN MALAYSIA |
| 2019 - Present | STUDY ON THE PHYSICAL AND CHEMICAL CHARACTERISTICS OF SALIVA OBTAINED FROM SPECIAL NEEDS CHILDREN WITH CARIES |
| 2019 - Present | Analysing the prevalence of tooth wear and its associated factors among secondary school children for the improvement of the oral health status. |
| 2015 - Present | Antimicrobial action of Flaxseed and Nigella sativa oil on selected oral pathogen in intracanal environment |
Award & Recognition
| | | |
| --- | --- | --- |
| 26 Oct, 2022 | GOLD-CERTIFICATE OF AWARD- RISE 2022 - UTHM | International |
| 15 Sep, 2022 | GOLD MEDAL AWARD- IRID 2022-CERTIFICATE OF EXCELLENCE - Others | University |
| 15 Sep, 2022 | SILVER MEDAL AWARD- IRID 2022- Certificate of Excellence - Others | University |
| 28 Mar, 2022 | GOLD MEDAL AWARD- 11th DSSC 2022- CERTIFICATE OF EXCELLENCE - KULLIYYAH OF DENTISTRY, IIUM | KCDIO |
| 28 Mar, 2022 | SILVER MEDAL AWARD- 11th DSSC 2022- CERTIFICATE OF EXCELLENCE - KULLIYYAH OF DENTISTRY | KCDIO |
| 10 Dec, 2021 | CONGRATULATORY- HIGHEST TOP RESEARCHERS OF JOINT PUBLICATION FOR 2019-2021 (KULLIYYAH OF DENTISTRY) - Others | University |
| 24 Nov, 2021 | GOLD MEDAL AWARD- IIUM RESEARCH DAY 2021 - Others | University |
| 24 Nov, 2021 | BEST STAFF AWARD (BASIC SCIENCES) in IIUM RESEARCH DAY 2021 - Others | University |
| 29 Oct, 2021 | MERIT AWARD- Sustainable Development Goals International Innovation Awards - Malaysia Technology Expo (MTE 2021) | International |
Publications
Article
| | |
| --- | --- |
| 2023 | Effect of flaxseed on TGF-Β, IL-6, and MMP9 genes expression during wound healing process in rabbits. Open Access Macedonian Journal of Medical Sciences, 11 (A) pp. 41-46 |
| 2023 | Exploring past experience of becoming a transgender woman: perspective from Malaysian Muslim transgender women: a qualitative study. Journal of International Dental and Medical Research, 16 (1) pp. 224-230 |
| 2023 | LC-MS/MS-QTOF dataset of compounds detected in kelulut honey of the stingless bees, heterotrigona itama and tetrigona binghami from Kuantan, Pahang, Malaysia. Data in Brief, 49 (August 2023) pp. 1-8 |
| 2022 | Application of dental stem cell in dentistry: where are we now?. IIUM Journal of Orofacial and Health Sciences, 3 (1) pp. 81-83 |
| 2021 | Effect of horseshoe crab perivitelline fluid on the viability of stem cells from human exfoliated deciduous teeth and expression of cell cycle regulatory genes. Indian Journal of Geo-Marine Sciences (IJMS), 50 (2) pp. 87-96 |
| 2021 | Effects of flaxseed (linum usitatissimum) extract on osteoblast differentiation potential of stem cells derived from human exfoliated deciduous teeth. Makara Journal of Health Research, 25 (1) pp. 1-7 |
| 2020 | Amniotic membrane enhance the effect of vascular endothelial growth factor on the angiogenic marker expression of stem cells from human exfoliated deciduous teeth. Applied Biochemistry and Biotechnology, 191 () pp. 177-190 |
| 2020 | Application of polymerase chain reaction-restriction fragment length polymorphism (PCR-RFLP) technique in the analysis of MYO1H single nucleotide polymorphism in Malay mandibular prognathism patients. Archives of Orofacial Sciences, 15 (2) pp. 139-147 |
| 2020 | Demographics and clinical profile of orofacial cleft in International Islamic University Malaysia from 2009 until 2018. Archives of Orofacial Sciences, 15 (2) pp. 97-107 |
| 2020 | Distribution of FC gamma receptor IIa genotypes among Malay patients with periodontitis. International Journal of Dentistry and Oral Science, 7 (11) pp. 907-911 |
| 2020 | Flaxseed (Linum usitatissimum) extract activity on human oral fibroblasts (HOrF) cell line. Annals of Dentistry University of Malaya, 27 (8) pp. 50-54 |
| 2020 | Genetics of malocclusion: a review. International Journal of Orofacial and Health Sciences, 1 (1) pp. 4-10 |
| 2020 | Histopathological changes of the flaxseed extract on skin wound healing in diabetic rabbits. Open Access Macedonian Journal of Medical Sciences, 8 (A) pp. 881-892 |
| 2020 | Potential antibacterial effects of flaxseed and Nigella sativa extracts on 11 streptococcus pyogenes. International Journal of Orofacial and Health Sciences, 1 (1) pp. 11-17 |
| 2020 | Potential effects of flaxseed (Linum usitatissimum) in tissue reparative processes: a mini review. Journal of Biomedical and Clinical Sciences (JBCS), 5 (1) pp. 1-7 |
| 2019 | Class III malocclusion: missense mutations in DUSP6 gene. Pesquisa Brasileira em Odontopediatria e Clínica Integrada / Brazilian Research in Pediatric Dentistry and Integrated Clinic (PBOCI), 19 (1) pp. 1-8 |
| 2019 | Human amniotic membrane as a matrix for endothelial differentiation of VEGF-treated dental stem cells. Cellular and Molecular Bioengineering, Vol. 12 (6) pp. 599-613 |
| 2019 | Potential applications of horseshoe crab in biomedical research. Journal of Biomedical & Clinical Science, 4 (2) pp. 12-18 |
| 2019 | The antimicrobial effect of flax seed on pseudomonas aeruginosa. World Journal of Pharmacy and Pharmaceutical Sciences, 8 (9) pp. 629-642 |
| 2019 | The effect of flaxseed extract on skin elasticity of the healing wound in rabbits. The International Medical Journal Malaysia, 18 (1) pp. 5-12 |
| 2019 | The potential effect of different types of flaxseed (Linum usitatissimum) extract on the cell viability of oral fibroblasts human cell line. International Journal of Allied Health Sciences, (3: Special Issue: Research Towards Sustainable Development Goals) pp. 829-829 |
| 2018 | A preliminary study on MYO1H single nucleotide polymorphism (rs10850110) in mandibular prognathism in Malay population. Journal of International Dental and Medical Research, 11 (2) pp. 607-613 |
| 2018 | Calcium chloride dihydrate affects the biological properties of white mineral trioxide aggregate on dental pulp stem cells: An in vitro study. Saudi Endodontic Journal, 8 (1 (January-April)) pp. 25-33 |
| 2018 | Evaluation of bioactive compounds in different extracts of Linum usitatissimum and their antibacterial properties. Makara Journal Health Research, 22 (3) pp. 121-127 |
| 2018 | Flaxseed ethanolic crude extract influences growth of stem cells from human exfoliated deciduous teeth (SHED). Journal of International Dental and Medical Research, 11 (2) pp. 643-649 |
| 2018 | Linum usitatissimum as an antimicrobial agent and a potential natural healer: a review. Archives of Orofacial Sciences, 13 (2) pp. 55-62 |
| 2018 | Preliminary study of PAX9 single nucleotide polymorphism (rs8004560) in patients with Class II skeletal base malocclusion contributed by mandibular retrognatism. Archives of Orofacial Sciences, 13 (2) pp. 112-118 |
| 2018 | The anti-fungal effect of flax seed on oral candidiasis: comparative in-vitro study. Journal of International Dental and Medical Research, 11 (2) pp. 580-586 |
| 2018 | The antibacterial effect of flaxseed extract on selective oral pathogens - comparative in vitro study. World Journal of Pharmacy and Pharmaceutical Sciences, 7 (11) pp. 1-11 |
| 2018 | The effect of flaxseed extract on skin elasticity of the healing wound in rabbit. Asian Journal of Medicine and Biomedicine, Supplementary 3 () pp. 109 |
| 2017 | Analysis Of MYO1H single nucleotide polymorphism in class III malocclusion with mandibular prognathism: A preliminary study. The International Medical Journal of Malaysia, 16 (Supplementary Issue No 2) pp. 1-1 |
| 2017 | Demographic characteristics and analysis of malocclusions of orthodontic patients seen at IIUM Dental Specialist Clinic, Kuantan, Pahang. International Medical Journal Malaysia, 16 (2) pp. 107-111 |
| 2017 | Dentinogenic differentiation potential of fast set white portland cements of a different origin on dental pulp stem cells. European Journal of General Dentistry, 6 (3) pp. 115-122 |
| 2017 | Identification and Characterization of Intraoral and Dermal Fibroblasts Revisited. Current Stem Cell Research & Therapy, 12 (8) pp. 1-7 |
| 2017 | White mineral trioxide aggregate mixed with calcium chloride dihydrate: chemical analysis and biological properties. Restorative Dentistry & Endodontics, 42 (3) pp. 176-187 |
| 2016 | 10 years review of endowment fund for research in IIUM Kuantan. international Medical Journal of Malaysia, 15 (Supplement Issue) pp. 25-25 |
| 2016 | Angiogenic potential of extracellular matrix of human amniotic membrane. Tissue Engineering and Regenerative Medicine, 13 ( 3) pp. 211-217 |
| 2016 | Anticancer properties of Malaysian herbs: a review. Archives of Orofacial Sciences, 11 (2) pp. 19-25 |
| 2016 | Chemical analysis and biological properties of two different formulations of white portland cements. Scanning, 38 (4) pp. 303-316 |
| 2016 | Craniofacial morphology of class III malocclusion with DUSP6 gene: Mutation and non-mutation groups. Journal of Hard Tissue Biology, 25 (3) pp. 247-256 |
| 2016 | Effect of perivitelline fluid from horseshoe crab on the expression of cell cycle regulatory genes in human dental pulp stem cells. Archives of Orofacial Sciences, 11 (1) pp. 7-14 |
| 2016 | Effects of flaxseed extract on the viability of stem cells from human extracted deciduous teeth (SHED). Frontiers in Bioengineering and Biotechnology, () pp. 1-2 |
| 2016 | Latent class analysis of dental treatment: Observed in IIUM dental specialist clinic, Kuantan, Pahang. International Medical Journal Malaysia, 17 (Special issue: 2) pp. 313-318 |
| 2015 | Cementoblastic lineage formation in the cross-talk between stem cells of human exfoliated deciduous teeth and epithelial rests of Malassez cells. Clinical Oral Investigation, () pp. |
| 2015 | Effects of perivitelline fluid obtained from horseshoe crab on the proliferation and genotoxicity of dental pulp stem cells. Cell Journal, 17 (2) pp. 253-263 |
| 2015 | Expression analysis of notch signaling pathway molecules in SHED cultured in keratinocyte growth medium. Brazilian Journal of Oral Sciences, 14 (2) pp. 135-140 |
| 2015 | Morphological change of shed and the effect of VEGF on amniotic membrane scaffold. Malaysian Journal of Microscopy, 11 () pp. 1-6 |
Conference or Workshop Item
| | |
| --- | --- |
| 2022 | 70% Ethanolic flaxseed extract enhances SaOS-2 cell proliferation in bone wound-healing model (In-Vitro). In: IIUM Research and Innovation Day 2022 (IRID 2022), |
| 2022 | Flaxseed (linum usitatissimum) ethanolic extract affects WNT signalling pathway-associated molecules; β-catenin and DKK1 expressions, during osteoblast differentiation of SHED. In: The 13th INTERNATIONAL SYMPOSIUM OF HEALTH SCIENCES, |
| 2021 | Wound healing activity of flaxseed (Linum usitatissimum) extract (water and ethanol) on human oral fibroblast cells (in vitro). In: 4th International Conference on Oral Microbiology and Oral Immunology, |
| 2019 | Effects of flaxseed (Linum usitatissimum) extract on osteoblast differentiation potential of stem cells derived from human exfoliated deciduous teeth (SHED). In: International Conference on Pharmaceutical Research and Pharmacy Practice cum 14th IIUM-MPS Pharmacy Scientific Conference (ICPRP 2019), |
| 2019 | Effects of flaxseed extract on skin wound healing in animal model. In: International Conference on Pharmaceutical Research and Pharmacy Practice cum 14th IIUM-MPS Pharmacy Scientific Conference (ICPRP 2019), |
| 2019 | The potential effect of different types of flaxseed (linum usitatissimum) extract on the cell viability of oral fibroblasts human cell line. In: Kuantan Research Day 2019 (KRD 2019), |
| 2019 | The effect of flaxseed extract on genes expression during wound healing process in rabbit. In: International Conference on Pharmaceutical Research and Pharmacy Practice cum 14th IIUM-MPS Pharmacy Scientific Conference (ICPRP 2019), |
| 2018 | Linum usitatissimum antibacterial activity on Pseudomona Aerigenosa in-vitro study. In: The International Conference on Oral Immunology & Oral Microbiology (ICOIOM) 2018, |
| 2018 | RUNX2 single nucleotide polymorphism (rs6930053) in Class II malocclusions patients: a preliminary study. In: 3rd ASEAN Congress on Medical Biotechnology and Molecular Biosciences, |
| 2018 | Stem cells-endothelial differentiation in 3D in vitro model. In: 2nd International Conference on Medical and Health Sciences and 23rd National Conference on Medical and Health Sciences, |
| 2018 | The effect of flaxseed extraction on skin elasticity of the healing wound in rabbit. In: 3rd ASEAN Congress on Medical Biotechnology and Molecular Biosciences, |
| 2017 | Analysis Of MYO1H single nucleotide polymorphism in class III malocclusion with mandibular prognathism: A preliminary study. In: 1st IIUM International Dental Conference 2017 in Commemoration of the Kulliyyah of Dentistry 10th Anniversary (1st IIDC), |
| 2017 | Determination of RUNX2 single nucleotide polymorphism rs6930053 in class I, II and III malocclusions. In: 1st IUM International Dental Conference 2017 (IIDC), |
| 2017 | Genetic mutation and its effect on craniofacial morphology in Malaysian family with class III malocclusion. In: 16th Annual Scientific Meeting & 18th Annual General Meeting of Malaysian Section IADR, |
| 2017 | Identification and detection of bioactive compounds in Linum usitatissimum (Flaxseed) and its antibacterial properties against selected oral pathogens. In: 6th International Conference on Advancement in Science and Technology (iCAST 2017), |
| 2017 | Identification of PAX9 single nucleotide polymorphism in class III malocclusion patients with mandibular prognatism. In: 1st IIUM International Dental Conference 2017 in Commemoration of the Kulliyyah of Dentistry 10th Anniversary (1st IIDC), |
| 2017 | Study on flaxseed crude extract on stem cells from human exfoliated deciduous teeth (SHED). In: 1st IIUM International Dental Conference 2017 in Commemoration of the Kulliyyah of Dentistry 10th Anniversary (1st IIDC), |
| 2016 | Craniofacial morphology of Class lll malocclusion in relation with genetic mutation. In: 21st National Conference on Medical and Health Sciences 2016, |
| 2016 | Effect of NF-kB inhibitors on its protein expression of stem cells from human extracted deciduous teeth cultured on amniotic membrane scaffold. In: National Colloquium on Stem Cell Research 2016, |
| 2016 | Effect of Transforming Growth Factor-Beta signalling on SHED cultured in keratinocytes differentiation medium treated with TGF-B1 and ALK-5 inhibitor. In: National Colloquium on Stem Cell Research 2016, |
| 2016 | Effect of vascular endothelial growth factor on stem cell and angiogenic gene markers of stem cell from human extracted deciduous teeth. In: National Colloquium on Stem Cell Research 2016, |
| 2016 | Effects of flaxseed extract on the viability of stem cells from human exfoliated deciduous teeth. In: 6th MTERMS (Malaysian Tissue Engineering and Regenerative Medicine Scientific Meeting) 2016 in conjunction with 2nd Malaysian Stem Cell Meeting, |
| 2016 | Effects of Interleukin-8 and its inhibition on phosphatidylinositide 3-kinase (P13K) pathway in stem cells from human exfoliated deciduous teeth: a prelimenary study. In: National Colloquium on Stem Cell Research 2016, |
| 2016 | Expression of protein stem cell markers by stem cells from human extracted deciduous teeth at different passages. In: National Colloquium on Stem Cell Research 2016, |
| 2016 | Optimisation of western blot technique for detection of interleukin-8 (IL-8) in stem cells from human exfoliated deciduous teeth (SHED). In: National Colloquium on Stem Cell Research 2016, |
| 2015 | Proliferative and genotoxic effect of Perivitelline fluid from horseshoe crab on human dental pulp stem cells. In: ISSCR 2015 Annual Meeting, |
| 2015 | TGFβ-1 and ALK5 inhibitor treatment affects expressions of TGF β signalling pathway associated molecules in SHED cultured in keratinocyte growth medium. In: 22nd Annual Scientific Meeting of Malaysian Society for Molecular Biology and Biotechnology, |
Book
Book Section
Monograph