Staff Directory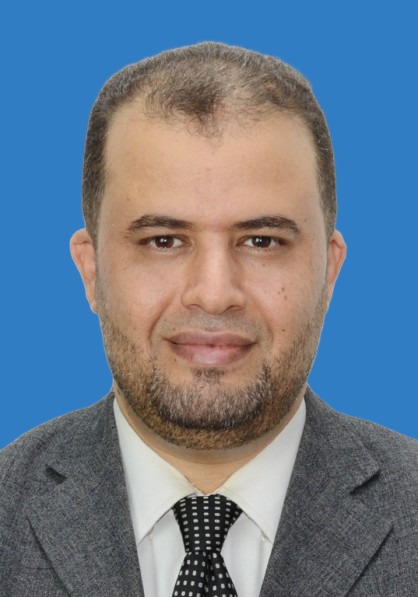 Academic Qualification
Doctor of Philosophy in Islamic Revealed Knowledge & Heritage (Quran & Sunnah Studies) - Doctor of Philosophy, International Islamic University Malaysia
Master of Islamic Revealed Knowledge & Heritage (Quran & Sunnah Studies) - Masters Degree, International Islamic University Malaysia
Bachelor in Qiraat - Bachelor Degree, Taibah University
Nashwan Abdo Khaled (Dr.)
Assistant Professor
IIUM Gombak Campus
ABDULHAMID ABUSULAYMAN KULLIYYAH OF ISLAMIC REVEALED KNOWLEDGE AND HUMAN SCIENCES

Other's position:
Head of Department, AbdulHamid AbuSulayman Kulliyyah of Islamic Revealed Knowledge and Human Sciences
---
Expert Profile
Nashwan Abdo Khaled
is an Assistant Professor at

the Department of Quran and Sunnah Studies since November 2017. He received his PhD in Quran and Sunnah Studies from the International Islamic University Malaysia (IIUM). His master's degree was

from IIUM majoring in Interpretation of the Quran (Tafsir Maqasidi) and minoring in the area of (Maqasid al-Quran). His first degree was

from Taibah

University, Saudi Arabia, majoring in Qiraʾat. His interest

is

to serve the Holy Quran in every aspect of life - academic, social and public. He is the founder of ITQAN Foundation, a Quranic organization that caters to social and public needs.

He has published more than 7 books-chaper in books and 20 refereed articles in international journals in both Arabic and English.

   He is the

chairman of the Postgraduate Committee at the Department of Quran and Sunnah Studies since 2019. He is also a board member of al-Burhān Journal of Qurʾan and Sunnah Studies (JQSS), IIUM.   
Area of Specialisation
Social Science ~ Social Science ~ Community Development ~ Community Leadership - Management and leadership
Humanities ~ Humanities ~ Religious Studies ~ Quranic and Hadith Studies - Quranic Education
Humanities ~ Humanities ~ Religious Studies ~ Quranic and Hadith Studies - Tafsir Maqasidi
Humanities ~ Humanities ~ Religious Studies ~ Quranic and Hadith Studies - Tafsir Maqasidi
Humanities ~ Humanities ~ Religious Studies ~ Quranic and Hadith Studies - Qiraat Science
Humanities ~ Humanities ~ Religious Studies ~ Quranic and Hadith Studies - Quranic Sciences
Teaching Responsibilities
| | |
| --- | --- |
| 'ULUM AL-QUR'AN | 2020/2021 |
| 'ULUM AL-QUR'AN: SCIENCES OF QUR'AN | 2015/2016 |
| ADVANCED TILAWAH AL-QURAN I | 2015/2016 2014/2015 |
| ADVANCED TILAWAH AL-QURAN II | 2017/2018 2016/2017 2015/2016 2014/2015 |
| AL-I'JAZ FI AL-SUNNAH: INIMITABILITY ELEMENTS IN SUNNAH | 2017/2018 |
| AL-ISTISHRAQ WA DIRASAT AL-QUR'AN: ORIENTALISM & QUR'ANIC STUDIES | 2018/2019 2017/2018 |
| AL-ITTIJAHAT AL-HADITHAH FI AL-TAFSIR: MODERN TRENDS IN TAFSIR | 2018/2019 |
| AL-KHITAB AL-QUR'ANI: QUR'ANIC DISCOURSE | 2018/2019 |
| DIRASAH LI SUWAR MUKHTARAH: STUDY OF SELECTED SURAHS | 2018/2019 |
| DIRASAT FI AL-TAJWID WA AL-QIRAAT | 2022/2023 2021/2022 2020/2021 2019/2020 |
| FINAL YEAR PROJECT I | 2022/2023 2021/2022 2020/2021 2019/2020 |
| FINAL YEAR PROJECT II | 2022/2023 2021/2022 2020/2021 |
| I'JAZ AL-QUR'AN WA NAZMUH | 2019/2020 |
| INDUSTRIAL TRAINING | 2019/2020 |
| MUQADDIMAH FI 'ILM AL-QIRA'AT: INTRO. TO SCIENCE OF QUR'ANIC READINGS | 2018/2019 2017/2018 |
| RESEARCH METHODOLOGY (ARABIC) | 2022/2023 2021/2022 2020/2021 2019/2020 |
| RESEARCH PAPER I | 2020/2021 |
| RESEARCH PAPER II | 2020/2021 |
| SOCIOLOGICAL EXEGESIS OF THE QUR'AN (ARABIC) | 2020/2021 2019/2020 |
| STUDIES ON THE METHODOLOGY OF QUR'ANIC TAFSIR | 2017/2018 |
| TAHFIZ AL-QURAN | 2017/2018 2016/2017 2015/2016 2014/2015 |
| TEXTUAL STUDIES WITHIN THE BOOKS OF TAFSIR | 2017/2018 |
| TILAWAH AL-QURAN I | 2017/2018 2016/2017 2015/2016 2014/2015 |
| TILAWAH AL-QURAN II | 2017/2018 2016/2017 2015/2016 2014/2015 |
Award & Recognition
| | | |
| --- | --- | --- |
| 17 Nov, 2014 | BEST PHD STUDENT - IIUM | International |
| 03 Oct, 2010 | BEST MASTER STUDENT - IIUM | International |
Publications