Staff Directory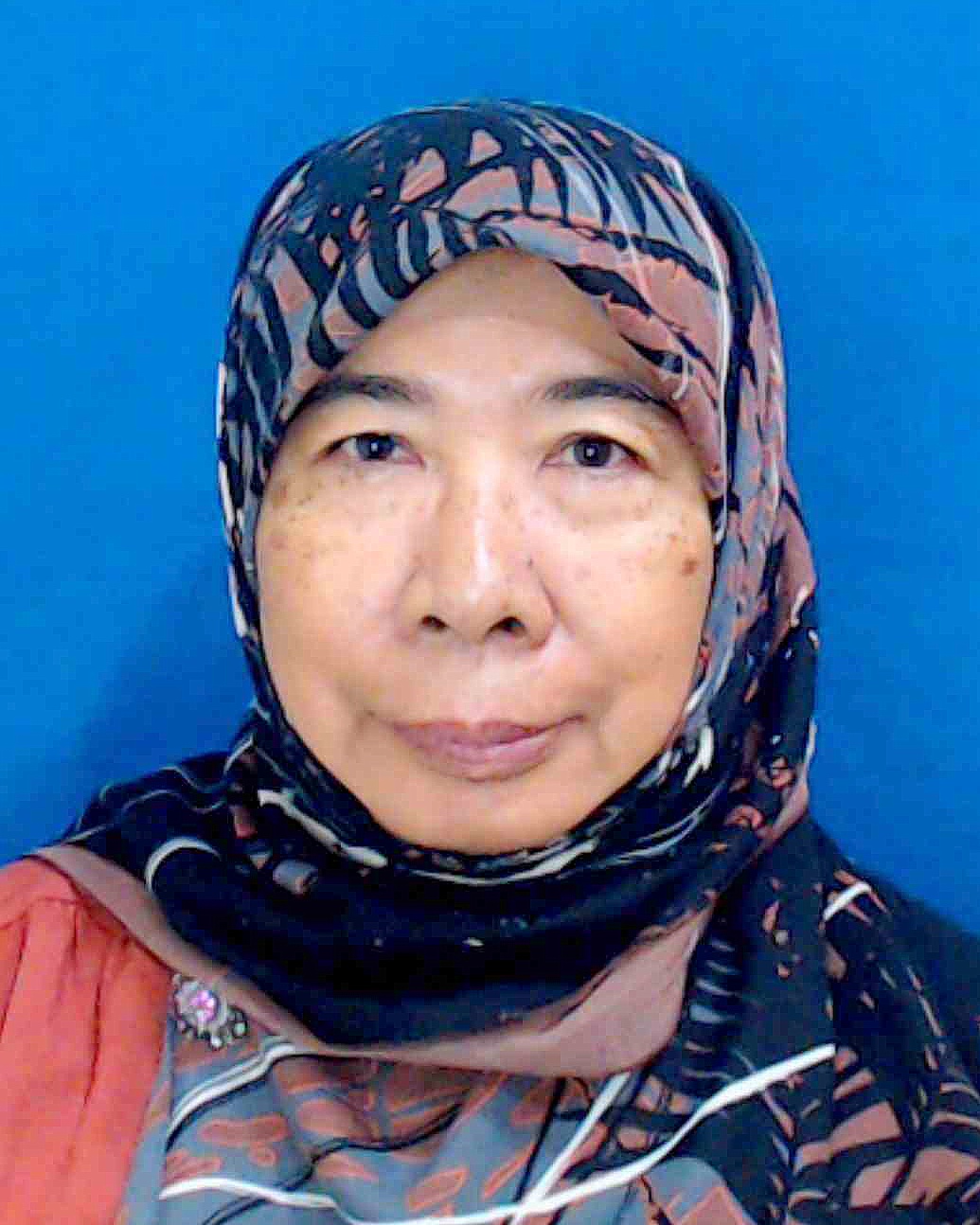 Academic Qualification
Aquatic Biology - Doctor of Philosophy, Universiti Putra Malaysia (UPM)
Bachelor of Science - Bachelor Degree, Universiti Putra Malaysia (UPM)
Diploma Sains dengan Pendidikan - Diploma, Universiti Putra Malaysia (UPM)
Zaleha Binti Kassim (Assoc. Prof. Dr.)
Associate Professor
IIUM Kuantan Campus
INSTITUTE OF PLANETARY SURVIVAL FOR SUSTAINABLE WELLBEING

Other's position:
Coordinator, International Institute for Halal Research and Training
---
Expert Profile
Zaleha Kassim obtained her Ph.D. in Aquatic Biology in 2001 from University Putra Malaysia. She completed her Bachelor degree in Biology in 1996 after working for nine years as a trained high school teacher. She received her Diploma in Science and Education in 1983 from University Pertanian Malaysia.
She is one of the Malaysians in the Japanese Society for Promotion of Science (JSPS), collaborating in zooplankton ecological research group with other members from Indonesia, Thailand, Vietnam and Japan. She is also a member of the Malayan Nature Society, Asian Fisheries Society and Malaysian Society for Applied Biology.
She frequently delivers talks to Fisheries Department of Malaysia (DoF) and Farmers Authority of Malaysia (LPP) on aquaculture practises and the impact on the environmental to natural habitat. Highlights from the media (e.g. The Star, Bernama, Utusan) of her innovation attracted documentary producers from local media such as RTM and TV3 to invite her to participate in their popular segments such as Anugerah Alam and Simfoni Alam. She won the best inventor for copepod culture using organic waste in a competition organized by WiPo, Kippo and MyIPO in 2011. She also received an award of recognition from the Ministry of Education in 2012 for the commercialisation effort of her research innovation, the copepod culture technique.
She is now actively involved in research on management of marine protected area (MPA) specifically on management plan of marine park islands in Mersing water and inventory study of aquatic invertebrates for Tioman Island. Both of the marine park projects were awarded to her team for a year project until 2019 by the Marine Park Dept. With the grant she also involved herself with extension works to give advice and consultation on managing coastal activities and ecotourism sustainable manner. Her work on knowledge transfer program between university and community/industry is commendable as she had been granted KTP grant from Ministry of Higher Education for 4 times; project 1 between UMT and PPKJBS (2011-2012), project 2 between IIUM and FTSB sdn Bhd (2015-2016), project 3 between IIUM and PPKJBS (2016-2017) and project 4 between IIUM and community of Kg. Kongkong PPSMKK (2017-2018). She is also awarded a Prototype Research Grant Scheme (PRGS) recently (2018-2020) to develop a prototype F-Algae by the Ministry of Education and will be working to come up with a microalgae product for the benefit of aquaculture industry in Malaysia. She has just completed her FRGS on the Ecology and Feeding of Malaysian Horseshoe Crab and produced one master student along with 5 international scientific publications from the project. She continues to supervise postgraduate students under her field of expertise and actively involves in JSPS society, World Aquaculture Society (WAS) and Malaysia Nature Society (MNS). She is now working on her new FRGS project on the ecdysis process in Asian horseshoe crab (2019 - 2022). At the same time she devoted her time to impart knowledge and skills on aqauculture for the benefit of the orphanage of Permata Al-Insyirah Kg. Sg. Isap Kuantan,  under her latest internal grant of IIUM KTPRIGS-SDG (2019-2022). She is also the Head of INHART, for Kuantan Campus where she frequently organised Halal awareness talk, hands-on training and research forum related to Halal and Toyyib subject matters. 
Area of Specialisation
Natural Science ~ Biological Sciences ~ Zoology ~ Animal Taxonomy - COPEPOD TAXONOMY
Agricultural ~ Agricultural Science And Technology ~ Aquaculture ~ Husbandry of Aquatic Organisms - live feeds
Professional Membership
2009 - 2016: Member of Profesional Body / Association: (member), Malaysian Society for Applied Biology
2010 - 2019: Member of Profesional Body / Association: (member ), Japan Society for the Promotion Science Asian Core Program (JSPS)
2013 - 2018: Member of Profesional Body / Association: (member), World Oyster Society (MEMBERSHIP no. 0600589
2016 - 2023: Member of Profesional Body / Association: (member), Malayan Nature Society (membership no. C/32906)
2018 - 2019: Member of Profesional Body / Association: (member), World Aquaculture Society (membership 20160530 )
2020 - 2023: Member of Profesional Body / Association: (ASSOCIATE MEMBER), JAPANESE SOCIETY FOR PROMOTION SCIENCE (JSPS) ALUMNI MALAYSIA
2021 - 2023: Member of Profesional Body / Association: (member), World Association of Copepodologists
Teaching Responsibilities
| | |
| --- | --- |
| BIOLOGICAL OCEANOGRAPHY | 2019/2020 2018/2019 2017/2018 2016/2017 2015/2016 |
| ENVIRONMENTAL IMPACTS ASSESSMENT | 2019/2020 2018/2019 2017/2018 2016/2017 2015/2016 |
| Fisheries Legislation and Regulation | 2019/2020 |
| HALAL INDUSTRY ECOSYSTEM | 2022/2023 2021/2022 |
| INDUSTRIAL TRAINING | 2021/2022 |
| MARINE BIODIVERSITY AND CONSERVATION | 2019/2020 |
| MEAT, POULTRY AND FISHERY INDUSTRY | 2022/2023 2021/2022 |
| OCEAN LAW AND POLICY | 2019/2020 2018/2019 2017/2018 2016/2017 2015/2016 2014/2015 |
| RESEARCH METHODOLOGY | 2020/2021 2016/2017 |
| RESEARCH METHODOLOGY (FOR SCIENCE RESEARCH) | 2021/2022 |
| RESEARCH METHODOLOGY (QUALITATIVE) | 2020/2021 |
| RESEARCH METHODOLOGY (QUANTITATIVE) | 2020/2021 |
| SUSTAINABLE DEVELOPMENT: ISSUES, POLICIES AND PRACTICES | 2021/2022 2020/2021 |
| SUSTAINABLE DEVELOPMENT: ISSUES, PRINCIPLES AND PRACTICES | 2022/2023 |
| USRAH IN ACTION 1 | 2022/2023 |
| USRAH IN ACTION 2 | 2022/2023 |
Research Projects
Completed
| | |
| --- | --- |
| 2022 - 2022 | Generating Global Trade Data on Asian Horseshoe Crabs |
| 2020 - 2022 | The Development of a Smart Aquafarming System for Fish and Vegetables |
| 2020 - 2022 | SMART ORGANIC BIO COMPOST (SOB) FOR SUSTAINABLE WASTE MANAGEMENT PRACTICE OF PERBADANAN KEMAJUAN PERTANIAN NEGERI PAHANG (PKPP) |
| 2019 - 2021 | Fish Culture for Sustainable Livelihood of Women, Orphans and the Needy |
| 2018 - 2022 | PROTOTYPE DEVELOPMENT OF MICROALGAE PASTE; F-ALGAE, FOR AQUACULTURE INDUSTRY |
| 2018 - 2019 | Pembentukan Dua Pelan Pengurusan (a) Pulau Babi Besar dan (b) Gugusan Kepulauan Lima dan Mertang, Johor |
| 2018 - 2020 | Inventory of Aquatic Invertebrates from Southwest of Tioman Island |
| 2018 - 2020 | Empowerment of fisherman-communities in Segari, Perak through participation in mangrove conservation and reforestation initiatives |
| 2017 - 2018 | Enhancement of Sustainable Eco-Tourism Programme Through Community Participation in Mangrove Forest Conservation Activities in Kong Kong and Medan Strait Johor |
| 2017 - 2018 | Coral Bleaching Monitoring using Drone Aerial Photo in Selected Areas in Tioman Islands, Pahang |
| 2017 - 2018 | Prey-Predator Interaction of Nektons and Planktonic Organisms in the Coastal Wetland of Setiu |
| 2016 - 2017 | Enhancement of Pond Bottom Soil with Bottom Life forms to Minimise Effect of Climate Change on Marine Aquaculture Farm |
| 2016 - 2018 | Bacteria Identification From Food Waste Composting |
| 2016 - 2019 | Copepod as Live Feed for Marine Larvae |
| 2015 - 2016 | The Effect of Monsoon on Fish Larval (Ichthyoplankton Stages) Assemblage Changes in Kuantan River |
| 2015 - 2018 | Feeding Mechanism in Adult Tropical Horseshoe Crab |
| 2015 - 2018 | Captive Breeding and Induced Fertilization of Malaysian Horseshoe crab (Tachypleus gigas) for Sea Ranching and Future Artificial Sanctuary |
| 2015 - 2015 | Zooplankton Dynamics and Trophic Structure in Seagrass and Other Nearshore Habitats in Peninsular Malaysia |
| 2015 - 2016 | Enhancing Mass Production of Marine Copepods as Live Feed Supply for the Marine Aquaculture in Malaysia |
On-Going
| | |
| --- | --- |
| 2022 - Present | Strengthening the Functions of the Established Frozen At IIUM in Contributing to the Conservation Plans for Endangered Species in Malaysia |
| 2022 - Present | Sample analysis by INHART Laboratory |
| 2022 - Present | Expanding Project of the First South East Asian Frozen Zoo at IIUM for Endangered Species in Malaysia |
| 2021 - Present | IR 4.0 Smart Organic Composting (SOC) Programme for The Improvement of The Quality of Life B40 Families community in Tourism Activity at Perlis. |
| 2021 - Present | ITEMS WASTE PROJECT KG. BALOK KUANTAN |
| 2019 - Present | Assessing the spatial distribution of shallow-water coral lifeform and coral bleaching using consumer grade drone in relation to global warming. |
| 2019 - Present | ECDYSIS MECHANISM AND BEHAVIOUR IN THE YOUNG STAGES OF ASIAN HORSESHOE CRAB (Tachypleus gigas and Carcinoscopius rotundicauda) |
| 2019 - Present | Prototype for Smart Green Composting Machine (SMART COMP) |
| 2019 - Present | Hydrodynamic Modelling of Cherok Paloh estuarine-beach waters with respect to suspended sediment transport |
| 2013 - Present | IIUM MOLECULAR AND CELLULAR BIOLOGY RESEARCH CLUSTER (iMoleC) |
Award & Recognition
| | | |
| --- | --- | --- |
| 13 May, 2017 | Gold Medal - Malaysia Invention and Design Society | International |
| 02 Dec, 2016 | MALAYSIA AGRICULTURAL INVENTION SHOW - MINISTRY OF AGRICULTURE AND AGRO-BASE INDUSTRY | National |
| 20 Feb, 2016 | MTE - MALAYSIAN ASSOCIATION OF RESEARCH SCIENTISTS | National |
| 21 Nov, 2015 | GOLD AWARD IN MALAYSIAN AGRICULTURAL INVENTION SHOW 2015 - MINISTRY OF AGRICULTURE AND AGRO-BASE INDUSTRY | National |
Publications
Article
| | |
| --- | --- |
| 2022 | Extraction and deacetylation process of chitosan from Tachypleus gigas horseshoe crab of Balok and Muar, Peninsular Malaysia. International Journal of Current Research, 14 (11) pp. 22767-22771 |
| 2022 | Horseshoe Crab and its spawning ground condition in Johor Lama, Johor. Malaysian Journal of Science (MJS), 41 (1) pp. 1-22 |
| 2022 | Observational effect of Chitin and Chitosan from Horseshoe crab's exoskeleton on the test animal, zebrafish Danio Rerio, under the laboratory condition. International Journal of Biochemistry & Physiology (IJBP), 7 (2) pp. 1-9 |
| 2022 | Observational effect of chitin and chitosan from horseshoe crab's exoskeleton on the test animal, zebrafish danio rerio, under the laboratory condition. International Journal of Biochemistry & Physiology, 7 (2) pp. 1-9 |
| 2022 | Overview of halal freshwater aquaculture system: Malaysian perspectives. Water Conservation & Management (WCM), 6 (1) pp. 01-05 |
| 2021 | Length weight relationship and condition factor of Australian red claw crayfish (Cherax quadricarinatus) from three locations in Peninsular Malaysia. Bioscience Research, 18 (Special Issue 2) pp. 413-420 |
| 2021 | Morphological structures of rhizophora apiculata blume. and rhizophora mucronata lam.. Science Heritage Journal (GWS), 5 (1) pp. 1-4 |
| 2021 | The effect of copepod enriched-vegetable based diet on giant tiger prawn (Penaeus monodon) post-larvae. IOP Conference Series: Earth and Environmental Science, 674 (1) pp. 1-8 |
| 2020 | A preliminary checklist of mangrove plants and associate species in Sungai Kong Kong, Selat Medana, Johor, Malaysia. Journal of Biodiversity and Environmental Sciences (JBES), 16 (3) pp. 44-47 |
| 2020 | Mapping mangrove distribution in Kong Kong Laut, Masai, Johor, using remote sensing. Malayan Nature Journal, 72 (4) pp. 545-550 |
| 2020 | New report of Laophonte cornuta Philippi,1840 (Copepoda: Harpacticoida) from the coral area, North of Tioman Island, South China Sea. Malaysian Journal of Fundamental and Applied Science (MJFAS), 16 (2) pp. 232-235 |
| 2020 | Phytoplankton and zooplankton composition in mangroves of the Mendana Strait, Johor River, Johor, Malaysia. Malayan Nature Journal, 72 (3) pp. 349-356 |
| 2020 | Relationship between monsoon and infaunal Polychaeta in the mangroves of Tok Bali, Pasir Putih, Kelantan, Peninsular Malaysia. Malayan Nature Journal, 72 (4) pp. 519-524 |
| 2019 | Accumulation of heavy metals in farmed lates calcarifer of a tropical coastal lagoon. Oriental Journal of Chemistry, 35 (3) pp. 1187-1194 |
| 2019 | Amphiascoides neglectus (Copepoda: Harpacticoida) as diet for aquarium corals cultured under laboratory condition. Aquaculture, Aquarium, Conservation & Legislation - International Journal of the Bioflux Society (AACL Bioflux), 12 (4) pp. 1125-1133 |
| 2019 | Fatty acid composition in cultured Amphiascoides neglectus (Copepoda: Harpacticoida). Ecology and Sustainable Development, 2 (2) pp. 25-32 |
| 2019 | Low altitude drone aerial imagery for dugong sightings: A case study in Pulau Sibu, Johor. Malayan Nature Journal, 71 (3) pp. 305-310 |
| 2019 | Mapping mangrove degradation in Pahang river estuary, Pekan Pahang by using remote sensing. Science Heritage Journal (GWS), 3 (2) pp. 1-5 |
| 2019 | New record of harpacticoid (Copepoda:Harpacticoida) from Tioman Archipelago, Pahang, Peninsular Malaysia. Malayan Nature Journal, 71 (1) pp. 3-15 |
| 2019 | New record of Miraciidae (Copepoda: harpacticoida) from Tioman waters. International Journal of Recent Technology and Engineering (IJRTE), 8 (1S) pp. 351-358 |
| 2019 | Spermiogram of wild and captive Malaysian horseshoe crab (Tachypleus gigas) from Pantai Balok, Kuantan, Pahang, Malaysia =Spermiogram belangkas liar dan kurungan Malaysia (Tachypleus gigas) dari Pantai Balok, Kuantan, Pahang, Malaysia). Sains Malaysiana, 48 (2) pp. 325-328 |
| 2018 | A taxonomic revision of the genus Thalia Blumenbach, 1798; Weelia Yount, 1954; Brooksia Metcalf, 1918 (Salpida: Salpidae) from East Coast of Peninsular Malaysia. Zootaxa, 4422 (4) pp. 451-477 |
| 2018 | Chitosan isolated from horseshoe crab tachypleus gigas from the Malay Peninsula. Oriental Journal of Chemistry, 34 (2) pp. 928-933 |
| 2018 | Comparison of horseshoe crabs (Tachypleus gigas) morphometry between different populations using allometric analysis. AACL Bioflux,, 11 (1) pp. 143-157 |
| 2018 | Diet preferences of small fishes at Setiu Lagoon, Malaysia. Ecology and Sustainable Development, 1 (1) pp. 9-17 |
| 2018 | Diversity of bivalves in mangrove forest, Tok Bali Kelantan, Malaysia. Science Heritage Journal / Galeri Warisan Sains (GWS), 2 (2) pp. 4-9 |
| 2018 | Effect of mono and binary diets on growth and reproduction of cyclopoid copepod. AACL Bioflux, 11 (5) pp. 1658-1571 |
| 2018 | Feeding mechanisms of adult tropical horseshoe crab, Tachypleus gigas toward Feeds' conditions. ASM Science Journal, 11 (2) pp. 76-85 |
| 2018 | Food intake, gut transit time and defecation pattern of Asian horseshoe crab, Tachypleus gigas. ASM Science Journal, 11 (2) pp. 56-66 |
| 2018 | Report on five species of harpacticoid copepods from vegetative area of Sungai Pulai, Johor. Malaysian Journal of Fundamental and Applied Sciences, 14 (2) pp. 284-288 |
| 2018 | Seasonal variations of harpacticoid copepod and size-fractionated abundances in relation to environmental changes in Setiu Wetland. Journal of Environmental Biology, 39 (5) pp. 883-887 |
| 2017 | Feeding ecology and food preferences of Cherok Paloh, Pahang horseshoe crab, tachypleus gigas. Malaysian Journal of Fundamental and Applied Sciences, 13 (3) pp. 198-202 |
| 2017 | Fishery aspect of horseshoe Crab [Tachypleus gigas (Müller, 1785)] in the Peninsular Malaysia: exploitation status. Universal Journal of Applied Science, 5 (2) pp. 11-15 |
| 2017 | Population growth of green mussel, perna viridis linnaeus from southern part of the Malacca straits. Malaysian Applied Biology Journal, 46 (2) pp. 149-152 |
| 2016 | Colonisation of meiofauna: selectivity of substrates. Journal of Applied Environmental and Biological Sciences, 6 (12) pp. 133-137 |
| 2016 | Effects of culture condition towards fatty acids in a harpacticoid copepod; Amphiascoides neglectus (Lang, 1965). Journal of Aquaculture Research & Development, 7 (6 (Supp)) pp. 44 |
| 2016 | Trend of meiobenthos density and composition in Karah Island, South China Sea (Corak Kepadatan dan Komposisi Meiobentos di Pulau Karah, Laut China Selatan). Sains Malaysiana, 45 (7) pp. 1019-1024 |
| 2015 | Meiobenthic community in vegetative areas at Sungai Pulai estuary, Johor, Malaysia. Malayan Nature Journal, 67 (1) pp. 1-14 |
| 2015 | Review on in-vitro amebocyte culture–a lesson learned from past . Jurnal Teknologi, 77 (25) pp. 171-176 |
| 2015 | Review on invitro amebcyte culture – a lesson learned from past. Jurnal Teknologi, 77 (25) pp. 171-176 |
| 2015 | Spatial distribution trend of plankton in Sungai Pulai Estuary, the straits of Johor, Malaysia. Sains Malaysiana, 44 (9) pp. 1257-1262 |
| 2014 | Fatty acid profiling of benthic harpacticoid (Pararobertsonia sp.) exposed to environmental stresses. Malaysian Applied Biology, 43 (1) pp. 31-39 |
| 2013 | Complete life cycle of a pennellid Peniculus minuticaudae Shiino, 1956 (Copepoda: Siphonostomatoida) infecting cultured threadsail filefish, Stephanolepis cirrhifer. Parasite, 20 (42) pp. 1-16 |
| 2012 | Culture of harpacticoid copepods: understanding the reproduction and effect of environmental factors . INTECH OPEN ACCESS BOOK, () pp. 343-357 |
| 2012 | Feeding ecology and food preferences of Carcinoscorpius rotundicauda collected from the Pahang nesting grounds. Sains Malaysiana, 41 (7) pp. 855-861 |
| 2012 | Sediment profiling of the nesting grounds of horseshoe crabs at East Peninsular Malaysia. International Journal of Biology, 4 (2) pp. 159-165 |
| 2012 | Spawning and nesting behaviour of Tachypleus gigas along the East coast of Peninsular Malaysia. International Journal of Biology, 4 (2) pp. 102-111 |
| 2012 | TAL - a source of bacterial endotoxin detector in liquid biological samples. International Food Research Journal, 19 (2) pp. 423-425 |
| 2011 | Hydrology of the horseshoe crab nesting grounds at Pahang Coast, Malaysia. Oriental Journal of Chemistry, 27 (4) pp. 1475-1483 |
Conference or Workshop Item
| | |
| --- | --- |
| 2022 | Harpacticoid Copepods from Tioman Island, Malaysia. In: e-International Conference on Copepoda, |
| 2021 | Chitosan from horseshoe crab – an alternative source of Chitosan. In: Virtual International Halal Science Conference 21: "Enhancing and Strengthening Halal Industry through Science", |
| 2021 | Kong Kong Mangrove Forest Reserve, Masai, Johor – community participation in Kong Kong mangrove forest conservation. In: Symposium of Multi-Stakeholders Engagement in Forest/Protected Area Governance for Conservation and Livelihoods, |
| 2021 | Kong Kong Mangrove Forest, Masai, Johor: community participation in Kong Kong Mangrove Forest conservation. In: Symposium on Multi-Stakeholders' Engagement in Forest/Protected Area Governance For Conservation And Livelihoods, |
| 2021 | Production of marine microalgae Chlorella vulgaris and Nannochloropsis sp. – A better alternative to green water in aquaculture. In: Virtual International Halal Science Conference 21: "Enhancing and Strengthening Halal Industry through Science", |
| 2021 | Relationship of mean grain size and sorting condition on Copepoda at seagrass bed of Sungai Pulai, Johor during coastal reclamation activity. In: The 2nd International Conference on Biodiversity and Environment Management, |
| 2020 | Comparison of Digital Elevation Model (DEM) from consumer grade drone with shallow-water bathymetry at Redang Island Marine Park, Terengganu. In: International Conference on Marine Science and Aquaculture (vICOMSA) 2020, |
| 2019 | Efficiency of carbon dioxide uptake by different concentration of a marine microalgae, chlorella vulgaris under laboratory condition. In: Malaysia International Biology Symposium 2019, |
| 2019 | Managing by zoning in the marine park islands in Mersing, Johor. In: Seminar Taman Laut & Pengurusan Sumber 4.0 2019, |
| 2019 | Managing by zoning in the marine park islands in Mersing, Johor. In: Seminar Taman Laut Dan Pengurusan Sumber 4.0 Tahun 2019, |
| 2018 | Composition of Harpacticoida (Crustacea: Copepoda) and effect of rand reclamation activity in seagrass area of Sungai Pulai, Malaysia. In: Seminar Ekologi Malaysia 2018, |
| 2018 | Composition of Harpacticoida (Crustacea: Copepoda) during land reclamation activity in seagrass area of Sungai Pulai, Malaysia. In: Research and Education Network on Coastal Ecosystems in Southeast Asia (CCore-RENSEA: 2016-2018), |
| 2018 | Coral bleaching monitoring using drone aerial photo in selected areas in Tioman Island, Pahang. In: Seminar Penyelidikan 2018 Jabatan Taman Laut Malaysia, |
| 2018 | Horseshoe crab as fishery commodity in Malaysia: present and future conservation strategies. In: International Conference on Marine Science and Aquaculture (ICOMSA) 2018, |
| 2018 | Sediment quality assessments in relation to socio-economic development in Kampung Tekek, Tioman Island, Pahang during survey in August 2015. In: International Conference of Analytical Science: SKAM31 – Uniting Science Towards Frontier Innovations, |
| 2017 | Fatty acid composition in a cultured marine harpacticoid, Amphiascoides neglectus. In: 3rd National Conference on Knowledge Transfer (NCKT'16), |
| 2017 | Mass production strategy of Copepods for live feed industry. In: 3rd National Conference on Knowledge Transfer, 2016, |
| 2017 | Report on five species of harpacticoid copepods from vegetative area of Sungai Pulai Johor. In: ASIA International Multidisciplinary Conference 2017, |
| 2016 | Integrated approach to revive unproductive brackish water aquaculture farm: A case study. In: Pangkor Dialogue International Conference on Sustainable and Inclusive Governance 2016: Building Resilience for Inclusive and Sustainable Future, |
Book
Book Section
| | |
| --- | --- |
| 2016 | Revised phylogeny of extant xiphosurans (Horseshoe Crabs). In: Springer International Publishing, ISBN: 978-3-319-41838-4, pp. 113-130 |
| 2016 | Revised phylogeny of extant xiphosurans (Horseshoe Crabs). In: Springer International Publishing, ISBN: 978-3-319-41838-4, pp. 113-130 |
| 2014 | Sustainable technique for selected live feed culture. In: InTech, ISBN: 978-953-51-1224-2, pp. 105-133 |
| 2011 | Characterization of Tachypleus Amebocyte Lysate (TAL). In: IIUM Press, ISBN: 978-967-418-042-3, pp. 333-342 |
| 2011 | Endo sensor (TAL) production from Malaysian Horseshoe crab blood . In: IIUM Press, ISBN: 978-967-418-042-3, pp. 325-332 |
| 2011 | Factors involving in the clot formation of horseshoe crab blood . In: IIUM Press, ISBN: 978-967-418-042-3, pp. 307-316 |
| 2011 | Feeding ecology of Mangrove horseshoe crab Carcinoscorpius rotundicauda . In: IIUM Press, ISBN: 978-967-418-042-3, pp. 213-223 |
| 2011 | Methods for bacterial endotoxin quantification in reference to horseshoe crab blood studies . In: IIUM Press, ISBN: 978-967-418-042-3, pp. 317-324 |
| 2011 | Tachypleus gigas mortality due biomedical bleeding process. In: IIUM Press, ISBN: 978-967-418-042-3, pp. 351-358 |
Monograph