Staff Directory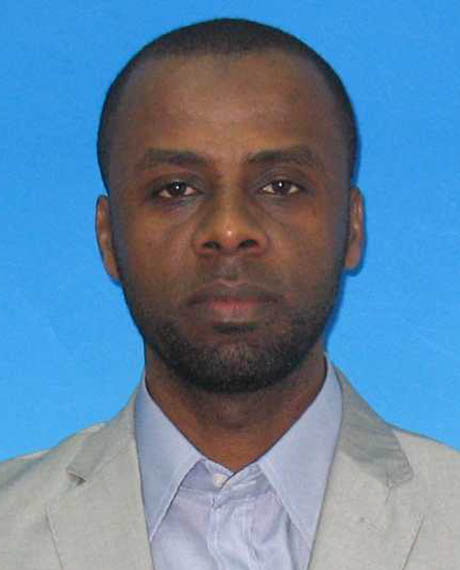 Academic Qualification
Engineering (Computer/Telecommunication) - Doctor of Philosophy, International Islamic University Malaysia
- Bachelor Degree, Engineering Academy Tajoura
Belal Ahmed Hamida (Assoc. Prof. Dr.)
Associate Professor
IIUM Gombak Campus
KULLIYYAH OF ENGINEERING
---
Expert Profile
As a Ph.D student Dr. Belal did experimental work in the University of Malaya (UM) from August 2010 to December 2012 with Professor Dr. Harith Ahmed (Field Supervisor) and Professor Dr. Sulaiman Harun.
He also worked as a research assistant from July 2009 until February 2013 doing his Ph.D period for Fundamental Research Grant Scheme (FRGS) under the title "Modeling Development and Characterization of Dual Function Wide-band EDFA". Furthermore, during his studies, he proposed a new amplifier to enhance wide-band Erbium doped fiber amplifier using high concentration active medium, and he has published many papers on this proposal.
Currently, he is an Assistant Professor at the Department of Electrical and Computer Engineering (ECE).
Professional Membership
2009: Member of Profesional Body / Association: (Member of Libyan Engineering Society), IIUM Properties
2014: Member of Profesional Body / Association: (Membership of Institute of Electrical and Electronics Engineers ( IEEE) (ID: 9067719)), Institute of Electrical and Electronics Engineers (IEEE)
2014: Member of Profesional Body / Association: (Senior Member), Institute of Electrical and Electronics Engineers (IEEE)
2015: Member of Profesional Body / Association: (Member, Institute of Electrical and Electronics Engineering (IEEE)), Institute of Electrical and Electronics Engineers (IEEE)
2016: Member of Profesional Body / Association: (Membership of Institution of Engineering and Technology (IET) (ID: 1100596831)), Institute of Electrical and Electronics Engineers (IEEE)
2018: Member of Profesional Body / Association: (Board of Engineering Malaysia - Member (1818-040000-G2-0510A)), board of engineering Malaysia
2018: Member of Profesional Body / Association: (International Society for Optical and Photonics (SPIE)), IIUM Properties
2020: Member of Profesional Body / Association: (American Journal of Optics and Photonics), IIUM Properties
Research Projects
Completed
| | |
| --- | --- |
| 2021 - 2023 | Solid State Lighting: World of Colors for Humanity |
| 2016 - 2019 | Modelling and Optimisation of Stepped Waveform Generation for Multilevel Inverters Topology Applications |
| 2016 - 2019 | Development, Testing and Field Evaluation pf Physical Intrusion Detection Alarm-cum-Office/Home Automation System Utilizing Radio Frequency Signals Energy for Indoor Environment Use |
| 2015 - 2019 | Proposing with Analysis a Multi-Level Inverter Using Optimized Pulse-Width-Modulation Approach with Reduced Harmonics and Switching Losses |
| 2015 - 2017 | Optimizing Dual-Loop Optical Microfiber Sensor Structure for Humidity Monitoring |
On-Going