Staff Directory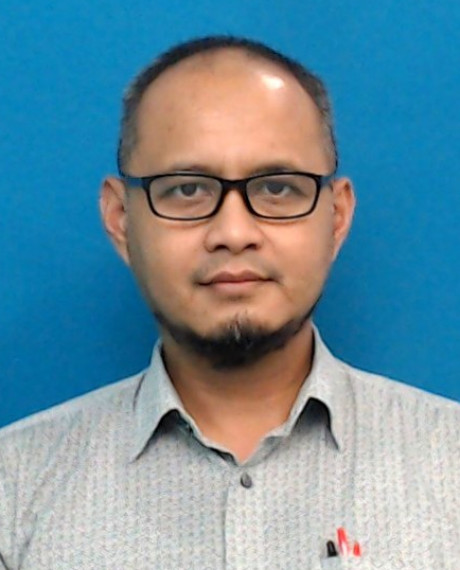 Academic Qualification
Electronic and Engineering - Doctor of Philosophy, University of Huddersfield
Electronic and Information Engineering - Bachelor Degree, University of Huddersfield
Ali Sophian (Assoc. Prof. Dr.)
Associate Professor
IIUM Gombak Campus
KULLIYYAH OF ENGINEERING

Other's position:
Head, Kulliyyah of Engineering
---
ali_sophian@iium.edu.my
NA
Expert Profile
Dr. Ali Sophian C.Eng, obtained his BEng and Ph.D from the University of Huddersfield in UK. His PhD project was funded by the University of Huddersfield and Cambridge-based TWI Ltd. He also received the Overseas Research Scheme grant from the Universities, UK during his PhD.
Following the completion of his Ph.D, he was appointed as a Research Fellow at the same university on a collaborative project with Warwick University. The project was on electromagnetic NDT sensors and funded by the EPSRC. After the end of the project, he joined the mechatronics group, under the Advanced Engineering Department, at Cummins Turbo Technologies (CTT) in England. While he was a senior mechatronics engineer, he became a chartered engineer and co-authored a world patent on variable turbo geometry.
He also successfully co-supervised a Ph.D student at the University of Manchester, where he was also a member of its Industrial Advisory Group (IAG), in an automotive actuator project. Having spent eight years in the industry, he moved back to academia by joining the Mechatronic Department of Kulliyyah of Engineering at IIUM. Dr. Ali Sophian has written more than 20 scientific papers in Electromagnetic NDT and actuator modelling. He holds a green belt in Design for Six Sigma, a product or process development methodology widely-used in the industry, especially automotive.
Area of Specialisation
Engineering Tech ~ Engineering And Technology ~ Electrical and Electronic Engineering ~ Other Electrical and Electronic Engineering n.e.c. - Electronic and Engineering
Professional Membership
2001: Member of Profesional Body / Association: (Member), IET
2015: Member of Profesional Body / Association: (Member), Malaysian Society for NDT
Teaching Responsibilities
| | |
| --- | --- |
| ADVANCE INSTRUMENTATION AND MEASUREMENT | 2018/2019 |
| ANALOG ELECTRONICS | 2016/2017 2015/2016 |
| ELECTRICAL MACHINES | 2022/2023 2021/2022 2020/2021 2019/2020 2018/2019 2017/2018 2016/2017 2015/2016 2014/2015 |
| ENGINEERING ETHICS FROM ISLAMIC PERSPECTIVE | 2020/2021 |
| ENGINEERING ETHICS SAFETY AND ENVIRONMENT | 2017/2018 |
| INDUSTRIAL SENSING SYSTEM | 2021/2022 2020/2021 2019/2020 |
| INTEGRATED DESIGN PROJECT | 2017/2018 |
| INTEGRATION OF KNOWLEDGE & CREATIVITY IN ISLAMIC PERSPECTIVE | 2022/2023 |
| INTERGRATED DESIGN PROJECT | 2020/2021 2019/2020 2018/2019 |
| ISLAMIZATION OF ENGINEERING STUDIES | 2021/2022 2020/2021 |
| MECHATRONICS ENGINEERING LAB I | 2022/2023 2021/2022 2020/2021 2019/2020 2018/2019 2017/2018 2015/2016 |
| MECHATRONICS INTERFACING LAB | 2022/2023 2021/2022 2020/2021 2019/2020 2018/2019 |
| MECHATRONICS LAB III | 2015/2016 2014/2015 |
| MECHATRONICS SYSTEM INTEGRATION | 2022/2023 |
| MECHATRONICS SYSTEM LAB | 2022/2023 |
| MECHATRONICS SYSTEMS LAB | 2022/2023 |
| PROJECT 1 | 2021/2022 2020/2021 2019/2020 2018/2019 |
| Project II | 2021/2022 2020/2021 2019/2020 |
| RESEARCH METHODOLOGY & SEMINAR IN MCT ENG (MIXED MODE) | 2022/2023 |
| RESEARCH METHODOLOGY & SEMINAR IN MCT ENG (RESEARCH) | 2022/2023 |
| RESEARCH METHOLODOGY IN MECHATRONICS ENGINEERING | 2022/2023 |
Research Projects
Completed
| | |
| --- | --- |
| 2018 - 2021 | A Research on Water Mist Spray Application as Novel Muslim Technoscape Globalization |
| 2018 - 2022 | A Novel Mathematical Formulation of Hybrid Piezoelectric and Electromagnetic Dynamics for Micro Energy Harvesting |
| 2016 - 2019 | Development of a Prototype of Carbon Nanotube based Angular Sensor |
| 2016 - 2018 | Investigation of the Effects of Various Defects in Metallic Specimens on the Spatial Distribution of Pulsed Eddy Currents |
| 2016 - 2020 | Investigation and Characterization of Ultrasonic Reflection Utilising Spectrum Unfolding for High Value Pure Liquid Materials |
| 2015 - 2018 | Multisensor Data Fusion Algorithm for Contact-Less 3D Position Measurement for Post-Stroke Hand Rehabilitation |
On-Going
| | |
| --- | --- |
| 2022 - Present | Development of Artificial Intelligence-based predictive model for the micro electro-discharge machining (Micro EDM) process carried out in DT110 |
| 2022 - Present | Prototyping of a hybrid machine combining laser beam micromachining (LBMM) and micro electro-discharge machining (uEDM) |
| 2021 - Present | A New Algorithm based on Convolutional Neural Network and Pixel-Level Segmentation for Pavement Crack Characterization |
| 2019 - Present | Pulsed Eddy Current System Prototype for Assessment of Under-Insulation Corrosion |
| 2019 - Present | Advanced NDE Methods |
| 2018 - Present | PEC for Inspection of CUI in Pipes |
| 2018 - Present | Analysis of static tactile graphics perception of the visually impaired persons towards the development of refreshable tactile graphic display devices. |
| 2018 - Present | A New Biometrics Authentication Method Based on Fingertips Epidermis Layer Thickness Measurement |
| 2017 - Present | Application of Solar Energy Through Scheffler Collector System in Equator Region for Melting Metal at 300 Celcius |
Award & Recognition
| | | |
| --- | --- | --- |
| 25 Jul, 2022 | KOE Takrim Award - High Impact Responsible Research - Kulliyyah of Engineering, IIUM | KCDIO |
| 01 Dec, 2005 | Best Paper Award - The British Institue of NDT | International |
Publications
Article
| | |
| --- | --- |
| 2022 | Detection of road cracks using Convolutional Neural Networks and Threshold Segmentation. Journal of Integrated and Advanced Engineering, 2 (2) pp. 123-134 |
| 2022 | Image-based disease detection and classification in Indian apple plant species by using deep learning. Applied Research and Smart Technology (ARSTech), 3 (1) pp. 38-48 |
| 2022 | On the audio-visual emotion recognition using convolutional neural networks and extreme learning machine. Indonesian Journal of Electrical Engineering and Informatics (IJEEI), 10 (3) pp. 684-697 |
| 2022 | Pulsed Eddy current signal processing using wavelet scattering and Gaussian process regression for fast and accurate ferromagnetic material thickness measurement. Alexandria Engineering Journal, 61 () pp. 11239-11250 |
| 2021 | Aspirational ethics as a contributing factor in engineering students' ethical awareness and behavior. IIUM Journal of Educational Studies, 9 (3) pp. 17-36 |
| 2021 | Development And Assessment Of Power-Based Walnut Kernel Grader. International Journal of All Research Education & Scientific Methods, 9 (12) pp. 824-832 |
| 2021 | Development of digital signage for primary school using raspberry pi. Turkish Journal of Computer and Mathematics Education (TURCOMAT), 12 (3) pp. 1394-1399 |
| 2021 | Localisation of inspection probes in a storage tank. Journal of Integrated and Advanced Engineering, 1 (2) pp. |
| 2021 | Machine-learning-based evaluation of corrosion under insulation in ferromagnetic structures. IIUM Engineering Journal, 22 (2) pp. 226-233 |
| 2020 | Conventional and intelligent models for detection and prediction of fluid loss events during drilling operations: a comprehensive review. Journal of Petroleum Science and Engineering, 195 (December 2020) pp. |
| 2020 | Wireless power transfer-based eddy current non-destructive testing using a flexible printed coil array. Philosophical transactions. Series A, Mathematical, physical, and engineering sciences, 378 (2182) pp. |
| 2019 | Image-based feature extraction technique for inclined crack quantification using pulsed eddy current. Chinese Journal of Mechanical Engineering (English Edition), 32 (1) pp. 1-9 |
| 2019 | Modelling of scanning pulsed eddy current testing of normal and slanted surface cracks. Indonesian Journal of Electrical Engineering and Computer Science, 16 (3) pp. 1297-1302 |
| 2019 | Quantitative evaluation of crack depths and angles for pulsed eddy current non-destructive testing. NDT and E International, 102 () pp. 180-188 |
| 2018 | Image enhancement background for high damage Malay manuscripts using adaptive threshold binarization. International Journal on Advanced Science, Engineering and Information Technology, 8 (4-2) pp. 1552-1564 |
| 2018 | Visual-based fingertip detection for hand rehabilitation. Indonesian Journal of Electrical Engineering and Computer Science, 9 (2) pp. 474-480 |
| 2017 | Evaluation of 3D-distance measurement accuracy of stereo-vision systems. International Journal of Applied Engineering Research, 12 (16) pp. 5946-5951 |
| 2017 | Fingertip detection using histogram of gradients and support vector machine. Indonesian Journal of Electrical Engineering and Computer Science, 8 (2) pp. 482-486 |
| 2017 | Pulsed eddy current imaging of inclined surface cracks. Indonesian Journal of Electrical Engineering and Informatics, 5 (4) pp. 309-316 |
| 2017 | Pulsed eddy current non-destructive testing and evaluation: A review. Chinese Journal of Mechanical Engineering, () pp. |
| 2016 | Markerless detection of fingertips of object-manipulating hand. ARPN Journal of Engineering and Applied Sciences, 11 (23) pp. 1-5 |
| 2008 | Data fusion for defect characterisation using a dual probe system . Sensors and Actuators A: Physical , 144 (1) pp. 222 - 228 |
| 2008 | Feature extraction and selection for defect classification of pulsed eddy current NDT. NDT & E International , 41 (6) pp. 467 - 476 |
| 2006 | Dual EMAT and PEC non-contact probe: applications to defect testing. NDT & E International , 39 (1) pp. 45 - 52 |
| 2006 | Pulsed magnetic flux leakage techniques for crack detection and characterisation . Sensors and Actuators A: Physical , 125 () pp. 186-191 |
| 2005 | Defect classification using a new feature for pulsed eddy current sensors . NDT & E International , 38 (1) pp. 77 - 82 |
| 2005 | Multiple sensors on pulsed eddy-current detection for 3-D subsurface crack assessment. Sensors Journal, IEEE, 5 (1) pp. 90-96 |
| 2005 | Reduction of lift-off effects for pulsed eddy current NDT . NDT & E International , 38 (4) pp. 319 - 324 |
| 2005 | Wavelet-based PCA defect classification and quantification for pulsed eddy current NDT. Science, Measurement and Technology, IEE Proceedings -, 152 (4) pp. 141-148 |
| 2003 | A feature extraction technique based on principal component analysis for pulsed Eddy current {NDT} . NDT & E International , 36 (1) pp. 37 - 41 |
Conference or Workshop Item
| | |
| --- | --- |
| 2022 | Implementing critical thinking methods in Engineering Curriculum. In: 5th International Conference on Engineering Professional Ethics and Education (ICEPEE'22), |
| 2022 | Tunnel-magnetoresistive-based pulsed Eddy current probe for inspection of corrosion under insulation. In: 5th International Conference on Mechanical, Automotive and Aerospace Engineering (ICMAAE 2021) 21/06/2021 - 23/06/2021, |
| 2021 | Deep-learning-based detection of missing road lane markings using YOLOv5 algorithm. In: 5th International Conference on Mechanical, Automotive and Aerospace Engineering 2021, |
| 2021 | Mechatronics Engineering Curriculum in the new perspective. In: International Conference On Engineering Professional Ethics and Education (ICEPEE'21), |
| 2020 | Non-destructive testing (NDT) in industry 4.0: a brief review. In: The 5th International Conference on Science and Technology 2020 (The 5th ICST 2020), |
| 2019 | Development of ground truth data for automatic lumbar spine MRI image segmentation. In: IEEE 20th International Conference on High Performance Computing and Communications, 16th IEEE International Conference on Smart City and 4th IEEE International Conference on Data Science and Systems, HPCC/SmartCity/DSS 2018, |
| 2018 | Segmentation of lumbar spine MRI images for stenosis detection using patch-based pixel classification neural network. In: 2018 IEEE Congress on Evolutionary Computation, CEC 2018, |
| 2018 | Transient Eddy Current NDT: theory, applications and research. In: Malaysia International NDT Conference and Exhibition 2018 (MINDTCE'18), |
| 2017 | Development of an automated home-based aquaponics system. In: First Biannual Engineering Conference on Undergraduate Research (1ST- BIECUR 2017), |
| 2017 | Eddy current non-destructive testing of renewable energy systems. In: Borneo International Conference on Applied Mathematics and Engineering, |
| 2017 | Effect of temperature on ultrasonic signal propagation for extra virgin olive oil adulteration. In: 6th International Conference on Mechatronics - ICOM'17, |
| 2017 | Effects of coil diameter in thickness measurement using pulsed Eddy Current non-destructive testing. In: 6th International Conference on Mechatronics (ICOM'17), |
| 2017 | Finite element modelling of pulsed eddy current non-destructive testing for different defect natures. In: the 18th International Symposium on Applied Electromagnetics and Mechanics (ISEM) 2017, |
| 2016 | Altitude tracking using colour marker based navigation system for image guided surgery. In: 6th International Conference on Computer and Communication Engineering (ICCCE 2016), |
| 2016 | Automotive mechatronics: a green technology?. In: The 1st Green Development International Conference 2016, |
| 2014 | Computationally efficient brushless permanent magnet motor modelling. In: 7th IET International Conference on Power Electronics, Machines and Drives (PEMD 2014), |
| 2012 | Fidelity requirements in brushless permanent magnet motor modelling. In: 6th IET International Conference on Power Electronics, Machines and Drives, |
Book
Book Section
Monograph