Staff Directory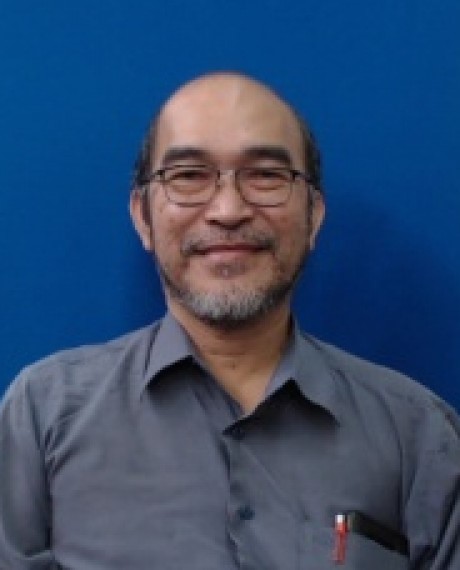 Academic Qualification
DOCTOR OF PHILOSOPHY (EDUCATION) - Doctor of Philosophy, International Islamic University Malaysia
MASTER OF EDUCATION - Masters Degree, International Islamic University Malaysia
BACHELOR OF PHYSICS - Bachelor Degree, Others
Sulaiman Bin Hashim (Dr.)
Assistant Professor
IIUM Gombak Campus
KULLIYYAH OF EDUCATION

Other's position:
Deputy Director, Office of Communication, Advocacy and Promotion for Change
---
sulaimanh@iium.edu.my
4150
Expert Profile
Asst. Prof. Dr. Sulaiman bin Hashim obtained his BA degree in 1986 from the Humboldt State University, USA in Physics with a minor in Computer Information System. He then completed his Diploma in Education from University Technology Malaysia in 1988 before being posted to Kemaman, Terengganu as a teacher in SM Sultan Ismail. In 1991, he was transferred to the Schools Division of the Ministry of Education (MOE) and along with his other colleagues, tasked with the responsibility to plan, develop and implement the MOE's Computer in Education programme.
For the next 22 years, he has been either promoted or transferred to various organisations within the MOE including Curriculum Development Centre, Institute Aminuddin Baki and Examination Syndicate holding various administrative positions such as Assistant Director, Principle Assistant Director, Unit Head, Sector Head and Deputy Director. Within this duration, he took a break from work trice to further his studies. First, for his Certificate in Data Communication and Computer Networking from the Asian Institute of Technology, Thailand in 1994. Then, for his M.Ed. from IIUM in Education Management which he completed in 1998. Lastly, for his Ph.D. from IIUM in Instructional Technology which he completed in 2007.
Throughout his 25 years of service with the MOE, he has contributed significantly to the implementation and development of MOE's Computer in Education programmes which include Computer Literacy subject, Computer Assisted Instruction and Learning programme, the Smart Schools, Do-it-Yourself PC Assembly programme, ICT Subject and ICTL programme. For his excellent services and contributions to the field of Education, he has been awarded Certificate of Excellent Service by the MOE in 1995, 2007 and 2011.
In December 2014, Sulaiman retired from the MOE and joined IIUM in, 2015 as an Assistant Professor in the Department of Curriculum and Instruction, Kulliyyah of Education.
Area of Specialisation
ICT ~ Information, Computer And Communications Technology (ICT) ~ Educational Technology ~ Computer Assisted Instruction (CAI)
Social Science ~ Social Science ~ Education ~ Educational Technology and Media
Social Science ~ Social Science ~ Education ~ Administration
Teaching Responsibilities
| | |
| --- | --- |
| DATA COMMUNICATION AND NETWORKING | 2022/2023 2021/2022 2020/2021 2019/2020 2018/2019 2017/2018 2016/2017 2015/2016 2014/2015 |
| DIGITAL MEDIA IN INSTRUCTION | 2016/2017 |
| EDUCATIONAL TECHNOLOGY FOR TEACHING | 2015/2016 |
| INFORMATION TECHNOLOGY IN TEACHING AND LEARNING | 2014/2015 |
| INSTRUCTIONAL TECHNOLOGY | 2021/2022 |
| INTRODUCTION TO COMPUTER PROGRAMMING | 2023/2024 2022/2023 2021/2022 2020/2021 2019/2020 2018/2019 2017/2018 2016/2017 2015/2016 2014/2015 |
| MANAGING E-LEARNING | 2017/2018 |
| MANAGING EDUCATIONAL RESOURCES & TECHNOLOGY | 2017/2018 |
| MANAGING INFORMATION SYSTEM IN EDUCATION | 030901 |
| MANAGING INFORMATION TECHNOLOGY | 2023/2024 2022/2023 2019/2020 2018/2019 2017/2018 2016/2017 |
| RESEARCH METHODOLOGY | 2014/2015 |
Research Projects
Completed
| | |
| --- | --- |
| 2019 - 2020 | Online Based Learning Immerse Leadership Development for AKEPT (OBL) |
| 2016 - 2019 | Investigation of Malaysian Teachers? Instructional and Assessment Methods for Critical Thinking Skills (CTS) and the Development, Implementation and Evaluation of Specific Training Modules for Enhancement of CTS |
| 2016 - 2016 | Kajian Impak Program "Managing (MUSE) - Autodesk |
On-Going
| | |
| --- | --- |
| 2020 - Present | Online Based Learning Immersive Leadership Development for AKEPT (OBL) |
Publications
Article
| | |
| --- | --- |
| 2021 | Assessing the psychometric properties of students' MOOC efficacy measurement model. Pertanika Journal of Social Science and Humanities, 29 (2) pp. 215-235 |
| 2020 | Teachers Acceptance of the Use of Smartboard in Riyadh Region, Saudi Arabia. Journal of Interdisciplinary Studies in Education, 9 (2) pp. 211-222 |
| 2019 | Using educational game apps in improving students mathematics' learning: an exploratory study on third grader at-risk classroom at primary school in Selangor, Malaysia. International Journal of Education and Research, 7 (5) pp. 253-264 |
| 2018 | Learner's autonomy in an undergraduate English flipped course. International Journal of Scientific Research and Innovative Technology, 5 (8) pp. 88-105 |
| 2018 | Measuring Content Validity: Students' Self-efficacy and Meaningful Learning in Massive Open Online Course (MOOC) Scale. Advances in Social Science, Education and Humanities Research, volume 115, 115 () pp. |
| 2016 | The effect of instructional video drama on students' perceptions on the observance of Islamic ethics: an experimental approach. International Journal of Education and Research (IJER), 4 (10) pp. 49-62 |
Conference or Workshop Item
Book
Book Section
| | |
| --- | --- |
| 2018 | Assessing content validity of students' self-efficacy scale in the context of Massive Open Online Course (MOOC). In: Majlis e-Pembelajaran IPTA Malaysia, Ministry of Education, ISBN: , pp. 1-17 |
| 2015 | Impact of pubic access to computers and Internet on the connectedness of rural Malaysians. In: MIT Press, ISBN: 978-0-262-52737-8 , pp. 233-264 |
| 2012 | Design and development research in instructional technology. In: IGI Global, ISBN: 9781613501986 / 1613501986, pp. 1-23 |
| 2012 | Design and evaluation of a web-based learning module on computer networking. In: IGI Global, ISBN: 9781613501986 / 1613501986, pp. 102-116 |
| 2003 | National policies and practices on ICT in education. In: Information Age Publishing, ISBN: 1-59311-018-9, pp. 497-513 |
Monograph