Staff Directory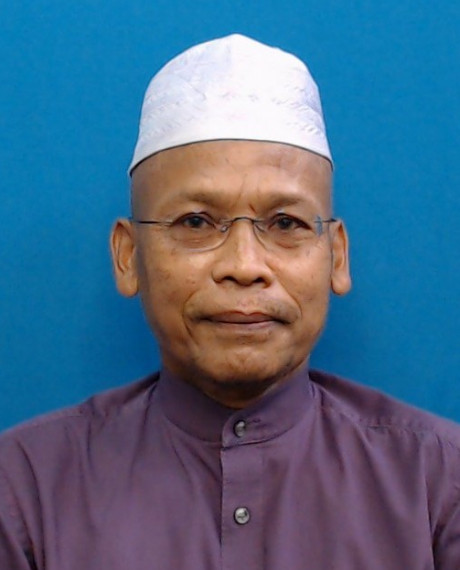 Academic Qualification
Ph.D in Arabic Applied Linguistics - Doctor of Philosophy, Yarmouk University, Jordan
Master Degree in Teaching Arabic to Non-Arabic Speakers - Masters Degree, Khartoum International Institute for Arabic Language
Bachelor in Islamic Studies & Arabic - Bachelor Degree, University Al-Azhar, Cairo
Diploma in Islamic Studies (Usuluddin) - Diploma, Kolej Ugama Sultan Zainal Abidin (KUSZA)
Diploma in TASL - Diploma, Khartoum International Institute for Arabic Language
Shamsudin B. Mohd Noor (Dr.)
Assistant Professor
IIUM Gombak Campus
CENTRE FOR LANGUAGES AND PRE-UNIVERSITY ACADEMIC DEVELOPMENT
---
Expert Profile
Shamsudin bin Mohd Nor obtained his B.A(Hons) from al-Azhar University, Cairo in Arabic and Islamic Studies, M.A in Teaching Arabic for Non-native Speakers from Khartoum, Sudan, and PhD in Arabic Applied Linguistics from al-Yarmouk University, Jordan. He has been working with CELPAD, IIUM since July 1989 upon completion of his study.
He was involved in various committees with the Ministry of Education Malaysia. He was a chairperson for textbook quality control committee for Bahasa Arab Tinggi Form 5 (2003), a board member of interview for selection of writers for Bahasa Arab Komunikasi KBSR (2005) as well as a board member of textbook evaluation committee modul, KBSM 2009 (2007).
He was a language consultant for Arabic terminology and standardization of Islamic Data Codes for DDSA Project (Data Dictionary Sektor Awam) in producing Islamic Data Dictionary by JKSM and MAMPU (2006). He has been a panel of assessor for MQA in the field of language and communication since 2010. Dr. Shamsudin also has been appointed as an academic advisor for Arabic Language Programmes (B.A and Diploma levels) in Pusat Pengajian Teras, KUIS since 2013. Recently, he was appointed as an external assessor for Pusat Pengajian Teras, KUIS final examination for academic year 2014/2015.
Dr.Shamsudin has been Deputy Dean of Student Affairs at CELPAD, IIUM since 2013.
Area of Specialisation
Social Science ~ Social Science ~ Education ~ Language Literacy (Including English (TESOL, ESL, TEFL) and other Languages) - Ph.D in Arabic Applied Linguistics
Teaching Responsibilities
| | |
| --- | --- |
| ADVANCE ARABIC | 2003/2004 |
| ADVANCED ARABIC | 2002/2003 2000/2001 |
| ADVANCED ARABIC I | 2001/2002 |
| ADVANCED QURANIC LANG. FOR ARABIC MAJORS | 2004/2005 |
| ADVANCED READING | 2003/2004 2002/2003 |
| AL-BAYAN WA AL-BADI' SCIENCES | 2018/2019 |
| ARABIC FOR OCCUPATIONAL PURPOSES | 2020/2021 2019/2020 2018/2019 2017/2018 2016/2017 2015/2016 2014/2015 |
| ARABIC LANGUAGE 1 | 2012/2013 |
| ARABIC MORPHOLOGY | 2019/2020 |
| ARABIC SYNTAX 1 | 2018/2019 |
| ARABIC SYNTAX I | 2021/2022 |
| ASP TEACHING METHODOLOGY | 2015/2016 |
| COURSE AND SYLLABUS DESIGN | 2015/2016 |
| ELEMENTARY QURANIC LANG. I FOR SCIENCE MAJORS | 2006/2007 |
| INTERMEDIATE ARABIC II | 2003/2004 |
| INTERMEDIATE QURANIC FOR HS V | 2013/2014 2011/2012 2009/2010 2008/2009 2007/2008 |
| INTERMEDIATE QURANIC FOR HS VI | 2014/2015 2013/2014 2012/2013 2011/2012 2010/2011 2009/2010 2008/2009 |
| INTERMEDIATE QURANIC LANG.FOR ARABIC MAJORS | 2006/2007 |
| LEARNING LANGUAGE SKILLS | 2022/2023 2021/2022 |
| PRE-CORE COMPETENCE (PCC) | 2000/2001 |
| QURANIC LANGUAGE FOR HS III | 2019/2020 2018/2019 |
| QURANIC LANGUAGE FOR HS IV | 2020/2021 |
| QURANIC LANGUAGE FOR HS V | 2020/2021 2019/2020 2015/2016 2014/2015 2013/2014 |
| QURANIC LANGUAGE IV | 2022/2023 2021/2022 |
| QURANIC LANGUAGE SKILLS (READING) | 2007/2008 2006/2007 2005/2006 2004/2005 2003/2004 |
| QURANIC LANGUAGE SKILLS (SPEAKING) | 2007/2008 2005/2006 2004/2005 |
| QURANIC LANGUAGE VI | 2020/2021 |
| RHETORICAL, "AL-MA'ANI SCIENCES | 2019/2020 |
Research Projects
Completed
On-Going
| | |
| --- | --- |
| 2021 - Present | Contextualising the CEFR: The IIUM Arabic curriculum for the pre-sessional programme |
| 2011 - Present | Needs Assessment of Arabic for Religious Purposes (RU 2011) |
Publications