Staff Directory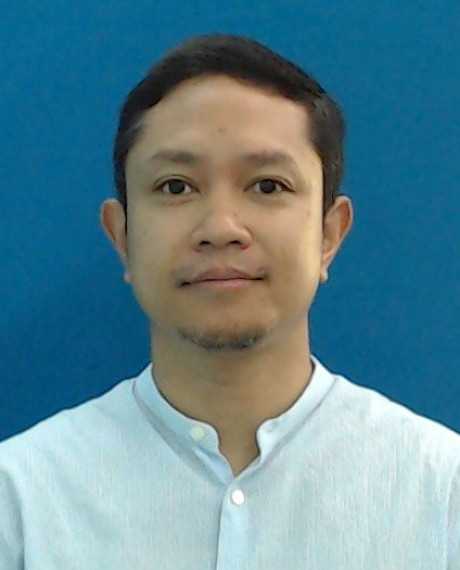 Academic Qualification
Doctor of Philosophy (Islamic Financial Ethics) - Doctor of Philosophy, University of Melbourne
Qu'ran and Sunnah Studies - Masters Degree, International Islamic University Malaysia
Electronic and Electrical Engineering - Bachelor Degree, University College London
Muhammad Adli bin Musa (Dr.)
Assistant Professor
IIUM Gombak Campus
ABDULHAMID ABUSULAYMAN KULLIYYAH OF ISLAMIC REVEALED KNOWLEDGE AND HUMAN SCIENCES
---
adlimusa@iium.edu.my
5543
Expert Profile
In his Ph.D. thesis, Muhammad Adli explores the extent to which the practices of Islamic banks in Malaysia reflect Islamic ethical norms in business/finance. His Master thesis compiles Prophetic traditions related to business ethics and identifies the approaches adopted by Prophet Muhammad in promoting ethical behaviour in business/financial transactions.
He has co-authored a book on Ethics in Islamic Finance, published by the Islamic Banking and Finance Institute Malaysia (IBFIM) in 2013. He participated in Summer Schools for graduate students organised by the Republic of Turkey Prime Minister's Office of Public Diplomacy and the International Institute of Islamic Thought in 2013 and 2014, respectively. He presented papers related to Islamic banking/financial ethics at various international conferences, which include: the Foundation of Islamic Finance Conference in 2011 and 2013, 10th University of Harvard Forum on Islamic Finance in 2012, International Conference on Islamic Economics and Finance in 2011, and the Islamic Studies Postgraduate Conference organised by the Centre of Islamic Law and National Centre of Excellence for Islamic Studies, the University of Melbourne in 2009, 2010 and 2011.
Currently, he is a lecturer at the Department of Qurʹān and Sunnah Studies, Kulliyyah of Islamic Revealed Knowledge and Human Sciences.
Area of Specialisation
Humanities ~ Humanities ~ Philosophy ~ Ethics - Doctor of Philosophy (Islamic Financial Ethics)
Teaching Responsibilities
| | |
| --- | --- |
| APPLIED STUDIES OF QUR'AN AND SUNNAH | 2021/2022 2020/2021 |
| FINAL YEAR PROJECT I | 2022/2023 2021/2022 2020/2021 2019/2020 |
| FINAL YEAR PROJECT II | 2022/2023 2021/2022 2020/2021 |
| FUNDAMENTAL OF SHARIAH | 2016/2017 |
| INDUSTRIAL TRAINING | 2021/2022 2020/2021 2019/2020 |
| INTERNSHIP | 2017/2018 |
| INTRODUCTION TO HADITH | 2022/2023 |
| INTRODUCTION TO QUR'AN | 2022/2023 |
| INTRODUCTION TO SCIENCES OF QUR'AN AND HADITH | 2021/2022 |
| INTRODUCTION TO THE STUDY OF SUNNAH | 2017/2018 |
| QURAN, SUNNAH & BUILT ENVIRONMENT | 2015/2016 |
| RESEARCH METHODOLOGY | 2022/2023 |
| RESEARCH PAPER II | 2017/2018 |
| REVELATION AS A SOURCE OF KNOWLEDGE | 2016/2017 |
| SCIENCES OF HADITH | 2022/2023 2021/2022 2020/2021 2019/2020 2017/2018 2016/2017 2015/2016 |
| SCIENCES OF QUR'AN | 2022/2023 2021/2022 2020/2021 2019/2020 2017/2018 2016/2017 2015/2016 |
Research Projects
Completed
| | |
| --- | --- |
| 2015 - 2017 | The Word `Allah?: An Analysis into the Ancient Preislamic History Inscriptions of the Arabic Language |
| 2015 - 2018 | Critical Study on Gender Equality Principles In CEDAW: An Islamic Perspective |
| 2015 - 2019 | Acquirement of Consumer Perception on the Ethicality and Islamicness of Islamic Finance Products and Services |
On-Going
| | |
| --- | --- |
| 2017 - Present | Language and Ancient Civilization from Muslim's Perspective; A Documentary |
Publications
Article
Conference or Workshop Item
Book
Book Section
| | |
| --- | --- |
| 2022 | Futuring and ethics: propheticapproaches in establishing business ethical norms. In: Department of Qur'an and Sunnah, AHAS KIRKHS, IIUM, ISBN: , pp. 74-93 |
| 2022 | مستقبل تعليم القراءات في ظل المتغيرات المعاصرة = The future of Qiraat according to contemporary changes. In: IIUM PRESS, ISBN: , pp. 185-212 |
| 2020 | Business Ethics and Social Responsibility. In: Macmillan Education Ltd, ISBN: , pp. 69-81 |
| 2020 | Business Ethics and Social Responsibility. In: Macmillan Education Ltd, ISBN: , pp. 69-81 |
| 2015 | Islamic business ethics and finance: an exploratory study of islamic banks in Malaysia. In: Bloomsbury Qatar Foundation Journals, ISBN: 978-9927-118-24-1, pp. 21-36 |
Monograph