Staff Directory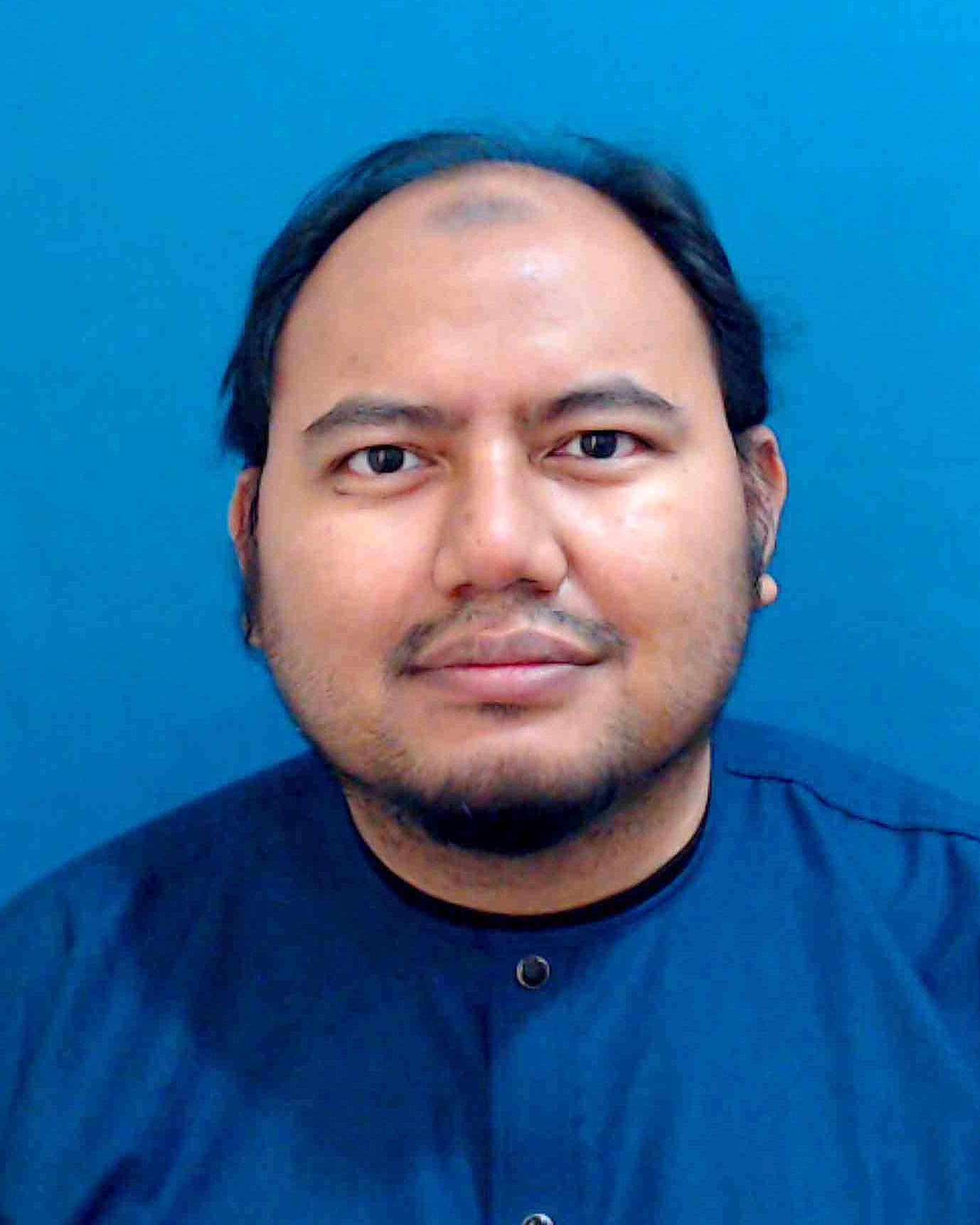 Academic Qualification
Doctor of Philosophy in Health Sciences - Doctor of Philosophy, International Islamic University Malaysia
Health Science (Clinical Optometry) - Masters Degree, Universiti Kebangsaan Malaysia (UKM)
Optometry - Bachelor Degree, Universiti Kebangsaan Malaysia (UKM)
Mohd. Hafidz Bin Ithnin (Dr.)
Assistant Professor
IIUM Kuantan Campus
KULLIYYAH OF ALLIED HEALTH SCIENCES

Other's position:
Head, Kulliyyah of Allied Health Sciences
---
mohdhafidz_ithnin@iium.edu.my
5367
Expert Profile
Assistant Professor Dr Mohd Hafidz bin Ithnin obtained Bachelor of Optometry in 2007 from Universiti Kebangsaan Malaysia (UKM). Right after graduation, he served as an Optometrist at private practice in Shah Alam, Malaysia. He furthered his study into higher degree and graduated in Master of Health Sciences (Clinical Optometry) from UKM in 2010. Through the scholarship opportunity given by IIUM and Ministry of Higher Education, Malaysia, he managed to secure a place as PhD candidate and complete his study in 2016. Currently, he has an interest in conducting research on binocular vision, and clinical optometry.
Area of Specialisation
Medical And Health ~ Medical And Health Sciences ~ Optometry ~ Clinical Optometry
Professional Membership
2018 - 2018: Member of Profesional Body / Association: (Member), Majlis Optik Malaysia
2018: Member of Profesional Body / Association: (Lifetime Member), Association of Malaysian Optometrists
Teaching Responsibilities
| | |
| --- | --- |
| ANTERIOR OCULAR PATHOLOGY | 2019/2020 2018/2019 |
| BINOCULAR VISION AND OCULAR MOTILITY | 2021/2022 2020/2021 2019/2020 2018/2019 2017/2018 |
| CASE MANAGEMENT 1 | 2022/2023 2021/2022 2019/2020 2016/2017 |
| CASE MANAGEMENT 2 | 2022/2023 2021/2022 2020/2021 2019/2020 2018/2019 |
| CLINICAL BINOCULAR VISION | 2017/2018 |
| CLINICAL OPTOMETRY 2 | 2015/2016 |
| CLINICAL OPTOMETRY 3 | 2016/2017 |
| CONTACT LENS CLINIC 1 | 2018/2019 2016/2017 |
| CONTACT LENS CLINIC 2 | 2018/2019 |
| INTRODUCTION TO BINOCULAR VISION | 2016/2017 |
| INVESTIGATIVE PROJECT 1 | 2022/2023 2021/2022 2020/2021 2019/2020 2017/2018 2016/2017 |
| INVESTIGATIVE PROJECT 2 | 2022/2023 2021/2022 2020/2021 2019/2020 2018/2019 |
| LOW VISION | 2015/2016 |
| OCULAR ANATOMY & PHYSIOLOGY 1 | 2022/2023 2021/2022 2020/2021 2019/2020 2018/2019 2017/2018 2016/2017 |
| OCULAR ANATOMY & PHYSIOLOGY 2 | 2020/2021 2019/2020 2018/2019 2017/2018 2016/2017 |
| OCULAR DISEASE 1 | 2015/2016 |
| OCULAR DISEASE 2 | 2017/2018 2016/2017 |
| OCULAR PHYSIOLOGY | 2016/2017 |
| OPHTHALMOLOGY POSTING | 2015/2016 |
| OPTICS | 2016/2017 |
| OPTOMETRIC ANALYSIS | 2022/2023 2021/2022 2020/2021 2019/2020 2018/2019 2017/2018 |
| OPTOMETRIC DECISION MAKING | 2022/2023 2021/2022 2020/2021 2019/2020 2018/2019 |
| OPTOMETRIC EXAMINATION | 2018/2019 2017/2018 |
| OPTOMETRY CLINIC 1 | 2017/2018 |
| OPTOMETRY CLINIC 2 | 2018/2019 2016/2017 |
| OPTOMETRY CLINIC 3 | 2018/2019 |
| ORTHOPTICS | 2017/2018 2016/2017 |
| PRIMARY OPTOMETRY CLINIC 1 | 2022/2023 2021/2022 2020/2021 2019/2020 2018/2019 |
| PRIMARY OPTOMETRY CLINIC 2 | 2022/2023 2021/2022 2020/2021 2019/2020 |
| PRIMARY OPTOMETRY CLINIC 3 | 2022/2023 2021/2022 2019/2020 |
| SPECIALIZATION CLINIC A 1 | 2021/2022 2020/2021 2019/2020 |
| SPECIALIZATION CLINIC A 2 | 2021/2022 2020/2021 2019/2020 |
| SPECIALIZATION CLINIC B 1 | 2022/2023 2021/2022 2020/2021 2019/2020 |
| SPECIALIZATION CLINIC B 2 | 2022/2023 2021/2022 2020/2021 2019/2020 |
| SPECIALIZATION CLINICS 1 | 2018/2019 2017/2018 2016/2017 2015/2016 |
| SPECIALIZATION CLINICS 2 | 2018/2019 2017/2018 2016/2017 2015/2016 |
| STRABISMUS | 2022/2023 2021/2022 2020/2021 2019/2020 2018/2019 |
| VISUAL OPTICS | 2016/2017 |
Research Projects
Completed
| | |
| --- | --- |
| 2021 - 2022 | Education Training on Binocular Vision and Pediatric Eye Care |
| 2019 - 2021 | IIUM Blue Light Hazard App: Transferring Optical Knowledge on the Circadian and Retinal Hazard of Blue Light to the Malaysian Optometrists |
| 2018 - 2018 | Intensif Penglihatan Binokular |
| 2017 - 2019 | Impact of multiple types of pterygium on the anterior corneal curvature and changes in ocular surface features |
| 2017 - 2021 | The Effect of Short-term Smartphone Usage on Tear Film Dynamics and Visual System |
On-Going
| | |
| --- | --- |
| 2022 - Present | Validation of Machine Learning Approach in the Detection of Accommodative Anomaly |
Publications
Article
| | |
| --- | --- |
| 2022 | Clinical features of lid margin, meibomian gland and tear film changes in patients with primary pterygium. Journal of Ophthalmic Research and Ocular Care, 5 (1) pp. 92-96 |
| 2021 | Modulation transfer function analysis in myopic model eye. ASM Science Journal, 16 () pp. 1-8 |
| 2021 | Reliability analysis of subjectively graded real-image pterygium based on its translucence appearance between young and experienced clinicians. Journal of Ophthalmic Research and Vision Care, 1 (1) pp. |
| 2021 | Repeatability and reproducibility of pterygium grading based on clinical translucence appearance. Journal of Ophthalmic Research and Vision Care, 1 (1) pp. 1-6 |
| 2020 | Characterizing protection ability of blue blocking lenses using k-means clustering. Journal of Mechanics of Continua and Mathematical Sciences, Special Issue (9) pp. 249-258 |
| 2020 | Short term effect of virtual reality headset on blink rate and inter-blink interval. Journal of Engineering and Science Research, 4 (1) pp. 47-51 |
| 2020 | Short term effect of virtual reality on eye accommodative ability. Journal of Engineering and Science Research, 4 (1) pp. 35-39 |
| 2020 | Short term effect of virtual reality on tear film stability and ocular discomfort. Journal of Engineering and Science Research, 4 (1) pp. 40-46 |
| 2020 | The effect of 6 prism base-out during smartphone use on vergence and accommodation systems. International Journal of Allied Health Sciences (IJAHS), 4 (1) pp. 1011-1016 |
| 2020 | The effect of 6-prism base-out at 6-metre fixation on vergence and accommodation systems. International Journal of Allied Health Sciences (IJAHS), 4 (1) pp. 1017-1022 |
| 2020 | The effect of overminus prescription on positive fusional vergence value and accommodation amplitude after watching video at 6 metre. International Journal of Allied Health Sciences (IJAHS), 4 (1) pp. 1023-1027 |
| 2019 | Reliability analysis of subjectively graded real-image pterygium based on its translucence appearance between two experienced clinicians preliminary report. Journal of Optometry, Eye and Health Research (JOEHR), 1 (1) pp. |
| 2019 | Tear film and lid margin changes in patients with different types of primary pterygium. Sains Medika, () pp. |
| 2019 | The comparison of measuring tear film break-up time using conventional slit lamp biomicroscopy and anterior segment digital imaging. Journal of Optometry, Eye and Health Research (JOEHR), 1 (1) pp. 34-38 |
| 2019 | The measurement of lower tear meniscus height using Anterior segment digital imaging and keratography. Journal of Optometry, Eye and Health Research (JOEHR), 1 (1) pp. |
| 2018 | Corneal curvature measurements utilizing a new swept-source optical coherence tomography Tomey OA-2000® and comparison with IOLMaster® 500 in pterygium patients. Sains Medika: Jurnal Kedokteran dan Kesehatan, 9 (1) pp. |
| 2017 | Appearance of lipid floating and tear film stability in non-dry and dry eye subjects. Journal of Health and Translation Medicine, Special issue 2017 () pp. 110-110 |
| 2017 | Evaluation of tear production using ocular surface imaging. Journal of Health and Translation Medicine, Special issue 2017 () pp. 111-111 |
| 2017 | The relationship between symptomatic assessment and clinical signs of dryness in dry eye subjects. International Medical Journal Malaysiayia, 16 (supp issue 1) pp. 47-47 |
| 2017 | The value of aqueous assessment in diagnosing dry eye. The International Medical Journal Malaysia (IMJM), 16 (supp. 1) pp. 14 |
Conference or Workshop Item
| | |
| --- | --- |
| 2022 | Description of demographic and tear film status among pre-operative corneal refractive surgery in a Johor Bahru refractive eye surgery centre, Malaysia. In: IIUM Medical Research Symposium, |
| 2022 | Is human retina a poorly designed structure? analysis between creationist and evolutionist view. In: Malaysian 2nd Anatomical Association Conference 2022, |
| 2020 | Characterizing protection ability of blue blocking lenses using K-means clustering. In: "6th International Conference on the Life Sciences and Sustainability 2020, |
| 2020 | PPT-Short Term Effect of Virtual Reality on Tear Film Stability and Ocular Discomfort. In: 6th International Conference on the Life Sciences and Sustainability 2020, |
| 2020 | Short term effect of virtual reality on eye accommodative ability. In: "6th International Conference on the Life Sciences and Sustainability 2020, |
| 2020 | Short-term effect of virtual reality headset on blink rate and inter-blink interval. In: "6th International Conference on the Life Sciences and Sustainability 2020", |
| 2019 | Assessment of clinical tear lipid floating time utilizing dynamic fluorescein test. In: The 10th MSO Annual Scientific Meeting in conjunction with the 34th Malaysia-Singapore Joint Ophthalmic Congress Secretariat, |
| 2019 | Utilization of clinical videography technique in the assessment of tear meniscus rising speed. In: The 10th MSO Annual Scientific Meeting in conjunction with the 34th Malaysia-Singapore Joint Ophthalmic Congress Secretariat, |
| 2018 | Effect of crowding on lag of accommodation in printed text at variable distances. In: NIOS OPTOMETRY CONFERENCE 2018 "Bridging Primary and Secondary Eye Care", |