Staff Directory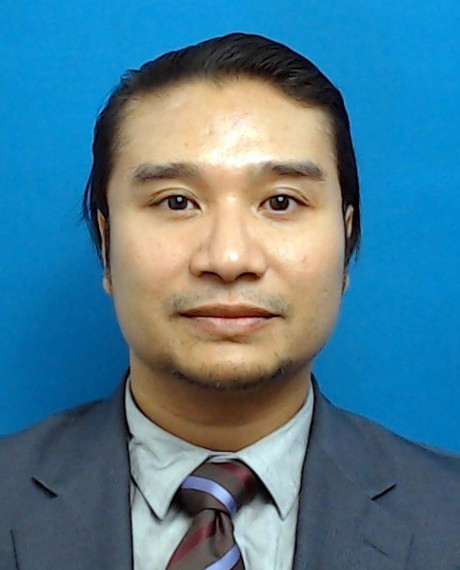 Academic Qualification
Ph.D. in Law (Oil and Gas Contracting) - Doctor of Philosophy, University of Aberdeen
Master of Laws (Corporate Law) - Masters Degree, Universiti Teknologi MARA (UiTM)
Master of Business Administration in Energy Management - Masters Degree, Universiti Teknologi Petronas (UTP)
Bachelor of Laws (LLB) (Hons) - Bachelor Degree, International Islamic University Malaysia
Wan Mohd. Zulhafiz Bin Wan Zahari (Dr.)
Assistant Professor
IIUM Gombak Campus
AHMAD IBRAHIM KULLIYYAH OF LAWS

Other's position:
Deputy Dean, Ahmad Ibrahim Kulliyyah of Laws
---
wzulhafiz@iium.edu.my
4305
Expert Profile
Dr. Wan Zulhafiz is an Assistant Professor at Ahmad Ibrahim Kulliyyah of Laws, International Islamic University Malaysia (IIUM). Dr. Wan Zulhafiz graduated with a Ph.D. in Law from the University of Aberdeen in 2016 for his thesis entitled, "Unbalanced Indemnities: A Comparative Analysis of Risk Allocation in Oilfield Service Contracts in Malaysia, the U.K. and, U.S.A", making him among the first academicians specialised in oil and gas law in Malaysia. Previously, he has been a corporate lawyer for approximately 4 years before joining academia with research interests in energy law, corporate law and commercial contracting. Dr. Wan Zulhafiz has been an avid researcher, publishing over 20 papers in journals, international conferences, and popular media. He has won several awards for his excellent works, notably the Ede & Ravenscroft Prize Award in 2014. Dr. Wan Zulhafiz is a member of an advisory board of International Energy Law Advisory Group (www.ielag.com/). He is an advocate and solicitor in the High Court in Malaya (non-practising). He is also a committee member of the Malaysian Corporate Counsel Association (MCCA) and ASEAN Energy Law Network.
Area of Specialisation
Social Science ~ Social Science ~ Law ~ Commercial Law - Commercial Contracting
Social Science ~ Social Science ~ Law ~ Corporations and Associations Law - Company Law
Social Science ~ Social Science ~ Law ~ Energy Law - Oil and Gas Law
Social Science ~ Social Science ~ Law ~ Contract Law - Risk Allocation
Professional Membership
Member of Profesional Body / Association: (Working Group Committee), Malaysian Corporate Counsel Association
Teaching Responsibilities
| | |
| --- | --- |
| COMPANY LAW I | 2022/2023 2021/2022 2020/2021 2019/2020 2018/2019 2017/2018 2016/2017 |
| COMPANY LAW II | 2022/2023 2021/2022 2020/2021 2019/2020 2018/2019 |
| ISLAMIC BANKING & DOCUMENTATIONS | 2020/2021 2018/2019 |
| ISLAMIC CAPITAL MARKET & DOCUMENTATIONS | 2020/2021 2019/2020 2018/2019 |
| ISLAMIC FINANCE CONTRACT | 2019/2020 2018/2019 |
| LAW OF BANKING & NEGOTIABLE INSTRUMENTS | 2022/2023 2021/2022 |
| LAW OF CONTRACT I | 2016/2017 |
| LAW OF CONTRACT II | 2017/2018 |
| LEGAL STUDIES FOR QUANTITY SURVEYORS 1 | 2016/2017 |
| MALAYSIAN BUSINESS LAW (FOR ENM) | 2022/2023 |
| PRACTICAL LENDING & BANKING SECURITIES | 2020/2021 2019/2020 |
Research Projects
Completed
| | |
| --- | --- |
| 2021 - 2021 | Review on Qualification and Deviation from ITB for Talent Acquisition Services for Petronas Dagangan Berhad |
| 2020 - 2020 | Receiving BGO Tender - Provision of Talent Acquisition Services for PETRONAS |
| 2019 - 2019 | Consultant for reviewing the umbrella contract for supply and services of desander equipment and its associated accessories for PERTONAS Carigali Sdn. Bhd. |
| 2019 - 2023 | Developing a new legal and regulatory framework for cryptocurrencies businesses in Malaysia. |
| 2019 - 2023 | Maqasid al-Shari'ah Framework for Activating Temporary Waqf as Contemporary Social Micro-financing Mechanisms in Malaysia. |
| 2019 - 2020 | Consultancy for reviewing contractual terms pertaining to the Helideck Authorised Training Organisation (HATO) by Civil Aviation Authority of Malaysia |
| 2016 - 2017 | The Legal Regulatory Framework for Unfair Risk Allocation in Oilfield Service Contracts in Malaysia |
On-Going
| | |
| --- | --- |
| 2022 - Present | Review on general terms and conditions pertaining to the exclusive agreement |
| 2022 - Present | Review on General terms and conditions pertaining to the provision of supply & services of desander equipment and its associated accessories for Petronas Carigali Sdn. Bhd. |
| 2022 - Present | Kajian Keberkesanan Pelaksanaan Badan Berkanun yang Diasingkan Saraan dan Dibebaskan (BBDSB), Lembaga Pelabuhan Johor |
| 2021 - Present | Curricula Development on Climate Change Policy and Law (CCP_Law) ERASMUS+ CBHE project ID 618874_CCP- Law |
| 2020 - Present | Exploring the effectiveness of inquiry-based learning approach to develop critical thinking skills among undergraduates in a virtual learning environment |
| 2019 - Present | PROFESIONAL LEGAL FOR NON-LEGAL (ProLeNol) |
| 2019 - Present | ESTABLISHING A REGULATORY FRAMEWORK FOR ONLINE OMBUDSMAN IN MALAYSIAN HIGHER EDUCATION SECTOR |
| 2019 - Present | Developing a new legal framework on renewable energy and enabling environments for Southeast Asia |
| 2018 - Present | Leadership Style and Strategies Across Malaysian Universites |
Publications
Article
| | |
| --- | --- |
| 2023 | Rethinking higher education services and complaint handling framework in Malaysia. UUM Journal of Legal Services, 14 (1) pp. |
| 2020 | Feed-in tariff, auctions and renewable energy schemes in Malaysia: lessons from other jurisdictions = Tarif galakan, skima bidaan dan skim tenaga boleh baharu di Malaysia: panduan dari bidangkuasa yang berbeza. IIUM Law Journal, 28 (1) pp. 113-137 |
| 2020 | Host granting instrument models: Why do they matter and for whom. Oil and Gas, Natural Resources, and Energy Journal, 6 (1) pp. 23-97 |
| 2020 | Legal perspectives on nuclear energy and sustainable development in Malaysia. Journal of Nusantara Studies, 5 (1) pp. 169-188 |
| 2020 | The distribution of petroleum resources in Malaysia: unpacking federalism. The Journal of World Energy Law & Business, (00) pp. 1-17 |
| 2020 | Unfair risk allocation in oil and gas upstream service contracts in Malaysia: the necessity for Oilfield Anti-indemnity Act. International Journal of Business and Society, 21 (S1) pp. 177-191 |
| 2019 | Renewable energy development and climate change mitigation in Malaysia: a legal study. Journal of Sustainability Science and Management, 14 (3) pp. 110-116 |
| 2018 | Kisah hak minyak,gas Sarawak. Utusan onine, () pp. |
| 2018 | Minyak dan gas di Sarawak: Menurut kaca mata sejarah dan undang-undang. Malaysian Digest, () pp. |
| 2018 | Perception of contractual risk allocation in the oil and gas contracts in Malaysia. International Journal of Trade and Global Markets, 11 (1-2) pp. 127-137 |
| 2018 | Tarif galakan bagi pembangunan tenaga boleh baharu di Malaysia: Suatu kajian perundangan tenaga baharu. Kanun: Jurnal Undang-undang Malaysia, 30 (2) pp. 312-337 |
| 2018 | The role of Asian International Arbitration Centre (AIAC) as a regional hub for oil and gas sector. International Journal of Engineering & Technology, 7 (3.21 (Special issue 21)) pp. 345-350 |
| 2018 | Whistleblowing: a western and Shari'ah perspective = Pemberi maklumat: perspektif barat dan Shari'ah. IIUM Law Journal, 26 (1) pp. 99-120 |
| 2017 | A comparative analysis on the enforceability of knock-for- knock indemnities in Thailand and the United Kingdom. Journal of Malaysian and Comparative Law, 44 (1) pp. 33-42 |
| 2017 | Graduan tempatan tak lah bodoh sangat pun. Astro Awani, () pp. |
| 2017 | On the contractual risk allocation in oil and gas projects. The Law Review (LR), () pp. 168-193 |
| 2017 | Recent trends in allocation of risk post-macondo: the growing tension between oil and gas standard forms of contract, and contractual practice. International Energy Law Review (I.E.L.R), 35 (5) pp. 174-183 |
| 2017 | We are definitely not as bad as Danish dropouts.. Malay Mail, () pp. |
| 2015 | Unfair Contract Terms Act 1977: does it provide a good model in regulating risk allocation provisions in oilfield contracts in Malaysia?. Int. J. Trade and Global Markets, 8 (1) pp. 3-21 |
Conference or Workshop Item
| | |
| --- | --- |
| 2021 | The governance of proposed model of temporal cash waqf account: a maqasid approach. In: 9th Global Waqf Conference 2021, |
| 2020 | Contemporary legal issues in the oil and gas industry in Malaysia. In: Pahang Bar Monthly Lecture 2020/2021, |
| 2020 | Decision making skills. In: Youth Empowerment 2020, |
| 2020 | Ethics & etiquette of law students during internship: dos and donts. In: Ethics & Etiquette of Law Students During Internship: Dos and Donts, |
| 2020 | Managing operational and legal risks in oil and gas projects: An insight into the contractual approach.. In: International Virtual Conference on Artificial Intelligence for Smart Community (IVC – AISC 2020), |
| 2020 | Overview of ASEAN Economic Community (AEC) and evaluating ASEAN Plan of Action for Energy Cooperation (APAEC) Blueprint 2025. In: International Lecture on Law and Economic Development, |
| 2020 | Social media ethics and academic integrity. In: Department Of English Language And Literature (DELL) KIRKHS Taaruf Gathering, |
| 2020 | The power of positive thinking. In: Youth Empowerment 2020, |
| 2020 | Understanding MOU and MOA. In: Understanding MOU and MOA, |
| 2019 | From North Sea to the South China Sea: the implementation of Industry Mutual Hold Harmless (IMHH) deed in Asean oil and gas industry. In: ASEAN Law Academy Conference 2019, |
| 2019 | The dilemma of petroleum rights and ownership in Malaysia: Federal vs. State. In: 16th Asian Law Institute (ASLI) Conference 2019, |
| 2018 | Academic integrity. In: One-Day Postgraduate Workshop, Kulliyyah of Information & Communication Technology, IIUM, |
| 2018 | Academic interaction and ICT industrial linkage. In: Academic Interaction and ICT Industrial Linkage, |
| 2018 | Promoting socio-economic goal through government procurement: the case of South Africa and Malaysia. In: 7th International Conference on Law And Society (ICLAS 7), |
| 2018 | The Malaysian legal system and administration of justice. In: Invited Lecture at the Faculty of Law, Chulalongkorn University, |
| 2018 | Unfair contractual risk allocation in offshore projects in Malaysia: should oilfield anti-indemnity act be enacted?. In: 7th International Conference on Law And Society (ICLAS 7), |
| 2017 | Allocation of offshore risk in Malaysia: a call for the application of the Industry Mutual Hold Harmless (IMHH) deed. In: 14th Asian Law Institute Conference, |
| 2017 | Allocation of risk in the oil and gas contracts in Malaysia: An empirical study. In: SIBR-UniKL 2017 Kuala Lumpur Conference on Interdisciplinary Business & Economics Research., |
| 2017 | Alternative dispute resolution in oil and gas industry. In: ASIA School of Business (ASB) Research Colloquium, |
| 2017 | Common disputes in oil and gas industry and the ADR process. In: International Conference on Dispute Resolution 2017 (ICDR 2017), |
| 2016 | Enforceability of knock-for-knock indemnities in oilfield service contracts in Thailand. In: The Fifth International Conference on Advancement of Development Administration 2016—Social Sciences and Interdisciplinary Studies (The 5th ICADA 2016—SSIS), |
| 2016 | Governance and new rules relating to directors. In: Workshop on the New Companies Act, |
| 2016 | Risk allocation in the oil and gas contracts. In: 15th Management in Construction Researchers' Association (MiCRA) Annual Conference and General Meeting 2016, |
| 2015 | An empirical study on the contractual risk allocation and indemnity and hold harmless clauses in the oilfield service contracts in Malaysia. In: Second International Conference on Interdisciplinary Legal Studies (ICILS) 2015, |
| 2015 | Risk allocation in oilfield service contracts in Malaysia, the UK and USA. In: UCALL Conference - Law in the Risk Society, |
Book
Book Section
| | |
| --- | --- |
| 2018 | Introduction. In: Rocky Mountain Mineral Law Foundation, USA, ISBN: 978-1-943497-19-5, pp. xxi-xxiii |
Monograph