Staff Directory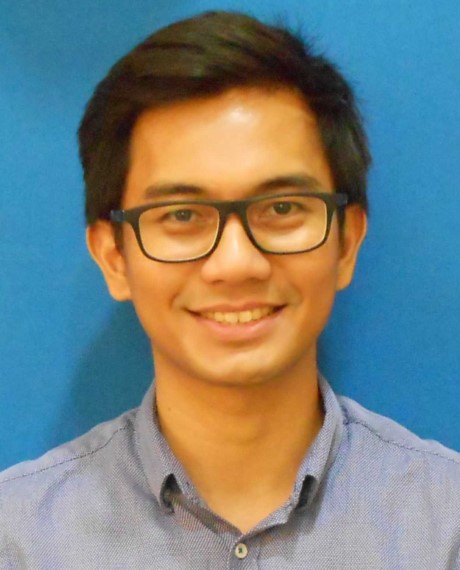 Academic Qualification
Ph.D in Pharmaceutical Formulation - Doctor of Philosophy, University College London
Master of Science (Chemistry) - Masters Degree, Universiti Kebangsaan Malaysia (UKM)
Science - Bachelor Degree, Universiti Malaysia Terengganu (UMT)
Awis Sukarni Bin Mohmad Sabere (Dr.)
Assistant Professor
IIUM Kuantan Campus
KULLIYYAH OF PHARMACY

Other's position:
Head, Kulliyyah of Pharmacy
---
awissabere@iium.edu.my
4931
Expert Profile
Awis Sukarni Bin Mohmad Sabere graduated with a B.Sc (Hons) in Analytical and Environmental
Chemistry from Universiti Malaysia Terengganu in 2008. He then pursued and obtained his Master's
degree in Chemistry from Universiti Kebangsaan Malaysia in 2012. It was during this time that IIUM
recognized his potential and awarding him with the highly competitive SLAB/SLAI scholarship to
pursue his Ph.D at the School of Pharmacy, University College London. Dr. Awis successfully defended
his doctoral thesis entitled "Formulation and characterization of conventional and 3D printed minitabletsand inserts for ocular use" on 14th of June 2016.
Dr. Awis has strong research interest in thermal analysis, pharmaceutical systems and drug design. His
primary work revolves around optimizing ophthalmic drug delivery, which has been a major challenge
among formulation scientists. He has presented his works in several international conferences worldwide.
Presently Dr. Awis is an Assistant Professor at the Pharmaceutical Chemistry Department, Kulliyyah
of Pharmacy, IIUM.
Area of Specialisation
Medical And Health ~ Medical And Health Sciences ~ Pharmacy ~ Pharmaceutical Technology
Medical And Health ~ Medical And Health Sciences ~ Pharmacy ~ Optimum Drug Design
Professional Membership
2020: Member of Profesional Body / Association: (Life member), Malaysian Society of Pharmaceutical Technology
2020: Member of Profesional Body / Association: (Life member), The Malaysia Local Chapter of the Controlled Release Society (MyCRS)
Teaching Responsibilities
| | |
| --- | --- |
| BASIC PHARMACEUTICAL ANALYSIS | 2020/2021 2019/2020 |
| DOSAGE DESIGN I | 2019/2020 2018/2019 2017/2018 2016/2017 |
| DOSAGE DESIGN II | 2020/2021 2019/2020 2018/2019 2017/2018 2016/2017 |
| ISLAMIC INPUT IN PHARMACY | 2017/2018 |
| PHARMACEUTICAL ANALYSIS I | 2018/2019 2017/2018 2016/2017 |
| PHARMACEUTICAL ANALYSIS II | 2019/2020 2018/2019 2017/2018 |
| PHARMACEUTICAL INSTRUMENTAL ANALYSIS | 2021/2022 2020/2021 |
| PHARMACEUTICS III : SOLIDS AND OTHER DOSAGE FORMS | 2020/2021 |
| RESEARCH PROJECT 1 | 2020/2021 2019/2020 2017/2018 2016/2017 |
| RESEARCH PROJECT 2 | 2020/2021 |
| RESEARCH PROJECT-LITERATURE SEARCH | 2019/2020 2018/2019 2016/2017 |
Research Projects
Completed
| | |
| --- | --- |
| 2016 - 2021 | Antimicrobial and antioxidant characterizations of the flowers of Eurycoma longifolia Jack |
On-Going
| | |
| --- | --- |
| 2021 - Present | Accuracy of Three Dilution Techniques in Obtaining Morphine by Dilution for Intrathecal Use |
| 2021 - Present | Investigation on the Use of Sarawak Native Plant, Engkala Bark in Neurodegenerative Disease |
| 2020 - Present | Eurycoma Longifolia Jack (Tongkat Ali) as a New Dental Mouthwash |
| 2020 - Present | Prototype development of an organic and halal oral synbiotic (OroSYN) mouthwash containing Streptococcus salivarius and Pisang Emas skin extract. |
| 2020 - Present | Elucidation on the Antimicrobial Property of SES Sterilisation Electrolyte Solution towards Human Pathogens |
| 2020 - Present | Document Preparation for Performance Qualification of Pharmaceutical Equipment |
| 2019 - Present | Prototype development of process analytical technology (PAT) continuous production line for Nigella sativa oil (NSO)-alginate microparticles |
| 2019 - Present | A novel alternative for higher tablet load of isoniazid and pyridoxine in a single 3D printed tablet for the better compliance among tuberculosis patients. |
| 2019 - Present | Profiling of Antibacterial Resistance Pathogens Isolated from the Lift Buttons of Two Hospitals in Malaysia |
| 2018 - Present | Black Seed Oil Alginate Beads |
| - | Empowerment of COVID-19 affected Green rose (Rosadiflora species) industry by transferring knowledge on the extraction and soap making to increase product quality and variety. |
Award & Recognition
| | | |
| --- | --- | --- |
| 10 Aug, 2021 | Gold Medal - Universiti Teknologi MARA (UiTM) | National |
| 10 Aug, 2021 | Gold Medal - Universiti Teknologi MARA (UiTM) | National |
| 26 Mar, 2021 | Silver Medal - Malaysia Technology Expo | International |
Publications
Article
| | |
| --- | --- |
| 2021 | A review on conventional and novel topical ocular drug delivery system. Journal of Pharmacy, 1 (1) pp. 19-26 |
| 2021 | Advocating electrically conductive scaffolds with low immunogenicity for biomedical applications: a review. Polymers, 13 (19) pp. 1-27 |
| 2021 | Elucidating the Capabilities of Mirrorless Large Core Bundled Plastic Fiber Optic Displacement Sensor for Paracetamol Detection. Hindawi Journal of Sensors, 2021 () pp. 1-16 |
| 2021 | Impacts of various mixing approaches towards black seed oil-alginate emulsion attributes. Materials Express, 11 (10) pp. 1746-1751 |
| 2021 | Potential applications of conducting polymers to reduce secondary bacterial infections among COVID-19 patients: a review. Emergent Materials, 4 () pp. 279-292 |
| 2021 | Potential applications of conducting polymers to reduce secondary bacterial infections among COVID-19 patients: a review. Emergent Materials, () pp. |
| 2021 | Public knowledge, attitude, and perception toward conventional and novel ocular treatment in Malaysia. Journal of Pharmacy and Bioallied Sciences, 13 (1) pp. 143-147 |
| 2021 | Soft‑chewable paracetamol tablets by Melt Granulation Method: formulation and characterization. Journal of Pharmacy and Bioallied Sciences, 13 (3) pp. 312-316 |
| 2021 | Synbiotic mouthwash helps maintain oral health. Asia Research News, 28 June 2021 () pp. |
| 2021 | The effect of eurycoma longifolia jack (Tongkat Ali) root extract on salivary s. mutans, lactobacillus and candida albicans isolated from high-risk caries adult patients. Pharmacognosy journal, 13 (3) pp. 787-791 |
| 2021 | The effect of particle size on the physical characteristics and drug-release behavior of mini-tablets. Trends in Sciences, 18 (21) pp. 1-6 |
| 2020 | Investigation of thymoquinone stability in black seed oil alginate beads. Current Trends in Biotechnology & Pharmacy, 14 (2) pp. 125-126 |
| 2020 | Medicinal potential of isoflavonoids: Polyphenols that may cure diabetes. Molecules, 25 () pp. |
| 2013 | Comparison of the level of organochlorine residues in paddy crops from two different cultivation practices= Perbandingan aras sisa organoklorin dalam tanaman padi daripada dua penanaman berbeza. Sains Malaysiana, 42 (11) pp. 1581-1584 |
Conference or Workshop Item