Staff Directory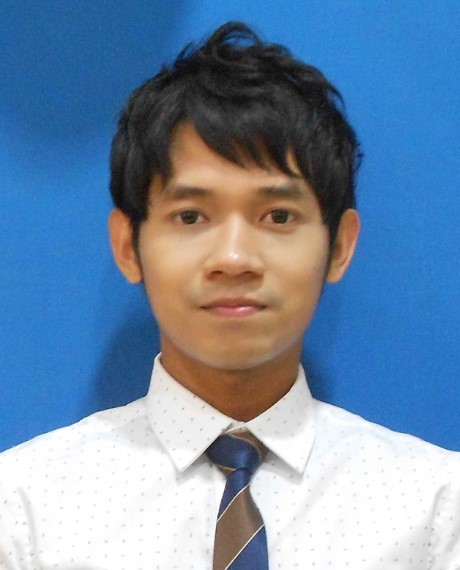 Academic Qualification
PhD in Pharmaceutical Science Research - Doctor of Philosophy, King's College London
Bachelor of Engineering - Bachelor Degree, Kobe University
Izzat Fahimuddin Bin Mohamed Suffian (Dr.)
Assistant Professor
IIUM Kuantan Campus
KULLIYYAH OF PHARMACY

Other's position:
Deputy Head, Student Smart Learning and Research Training Unit
---
izzat_fahimuddin@iium.edu.my
3054
Expert Profile
Dr. Izzat Fahimuddin Bin Mohamed Suffian joined Kulliyyah of Pharmacy as a lecturer in November 2016. He is currently an Assistant Professor in Drug Delivery and Nanomedicine. He was awarded the Look East Policy Programme Scholarship from the Public Service Department, Government of Malaysia (2006-2012) to complete his first degree in Bachelor of Engineering in Chemical Science and Engineering at the Department of Chemical Science and Engineering, Faculty of Engineering, Kobe University (Japan). He worked briefly as a research assistant at the Biochemical Engineering Laboratory, Kobe University where he focussed on studying the role of arginine in the arginine-rich domain of Hepatitis B Virus core particles on cell uptake using in vitro models. He was also awarded the Excellent Student Programme (PPC) Scholarship from Public Service Department, Government of Malaysia (2012-2016) to complete his PhD in Pharmacology and Pharmaceutical and Analytical Science from King's College London, United Kingdom, which involves engineering targeted hepatitis B virus core particles for cancer therapy. During his PhD studies, Dr. Izzat was awarded the prestigious Wellcome Image Awards, which recognise the creators of the most informative, striking and technically excellent images that communicate significant aspects of biomedical science in 2014 and 2016. As well as being a previous Wellcome Image Award winner, he has also won a science photography competition organised by the Engineering and Physical Sciences Research Council (EPSRC) in 2014. He has developed an extensive experience in designing and developing novel nanoscale delivery systems including virus-like particles and liposomes. His current work involves pre-clinical translation of novel nanomaterials designed specifically for drug, siRNA, plasmid and radionuclide delivery for therapeutic or diagnostic applications. He reported the potential of Hepatitis B Virus core particles as nanocarriers in targeting HER2-positive metastatic abdominal cancer following intra-peritoneal administration in vivo. In 2020, Izzat has been selected as a fellow with other 52 among 300 academics from all over public universities in Malaysia, under a programme called CEO@Faculty Programme 2.0 Cycle 3. This programme is organised by Ministry of Education, aimed at exposing university lecturers below 40 years old with a doctoral degree to the rudiments and operations of the industry. The programme celebrates the CEOs who have voluntarily accepted the task to coach young university lecturers to become future leaders. Currently, Izzat is attached with Datuk Nora A. Manaf, Chief Group Human Capital, Maybank Group Berhad, under this programme.   

Area of Specialisation
Medical And Health ~ Medical And Health Sciences ~ Biomedical Sciences ~ Nanomedicine - Drug delivery
Professional Membership
2019 - 2020: Member of Profesional Body / Association: (Co-opted Exco Member), The Malaysia Local Chapter of the Controlled Release Society (MyCRS)
Teaching Responsibilities
| | |
| --- | --- |
| Drug Abuse | 2017/2018 |
| IMMUNOLOGY | 2017/2018 2018/2019 2019/2020 |
| NUCLEAR PHARMACY | 2017/2018 2020/2021 2019/2020 2018/2019 2021/2022 |
| PHARMACEUTICAL MICROBIOLOGY | 2016/2017 2017/2018 2018/2019 |
| RESEARCH PROJECT 1 | 2018/2019 2017/2018 2019/2020 2020/2021 |
| RESEARCH PROJECT 2 | 2020/2021 2019/2020 2018/2019 |
| RESEARCH PROJECT-LITERATURE SEARCH | 2018/2019 2019/2020 2020/2021 |
Research Projects
Completed
| | |
| --- | --- |
| 2018 - 2020 | In vitro effect of Tamarindus indica as a potential anti-larvae of screwworm maggots obtained from goats with myiasis |
On-Going
| | |
| --- | --- |
| 2021 - Present | Optimisation, Assembly, Testing, Validation, and Scaling Up of the Nanotech COVID19 Rapid Test Kit |
| 2021 - Present | Hepatotoxicity Studies of Eltrombopag-Loaded PLGA_PEG polymeric Nanocapsules in ITP-Induced Mice Model |
| 2019 - Present | Preparation, characterisation and cytotoxicity assay of damnacanthal-loaded polymeric nanocapsules for breast cancer therapy |
| 2019 - Present | Assessment on suitable hydrocolloids for probiotic encapsulation enhancing its viablity and stability |
| 2017 - Present | Rheological and Physical Properties characterization of nanoparticles-hydrogel for topical oral drug of oral cancer (targeted drug delivery) |
| 2017 - Present | Formulation of 5-Fluorouracil-loaded EGFR-Targeted Hydrogel-Nanocapsule Hybrids for Oral Squamous Cell Carcinoma Therapy |
Award & Recognition
| | | |
| --- | --- | --- |
| 02 May, 2017 | Best Paper Presentation - ASIA International Multidisciplinary Conference 2017 | International |
Publications