Staff Directory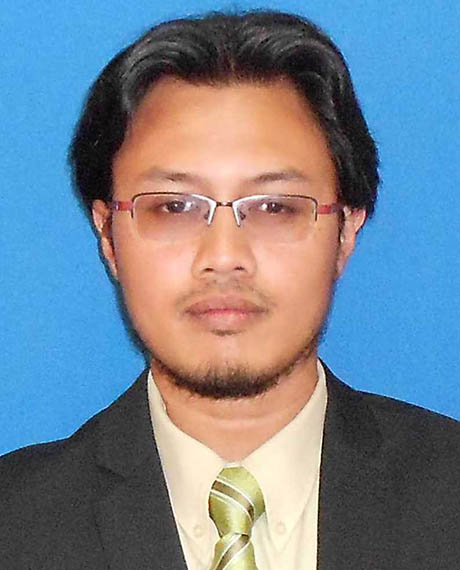 Academic Qualification
Ph.D - Medicine, Dentistry & Health Sciences - Doctor of Philosophy, University of Melbourne
Master of Dental Science - Masters Degree, Universiti Malaya (UM)
Islamic Studies - Post Graduate Diploma, International Islamic University Malaysia
BSc. (Microbiology) with Hons. - Bachelor Degree, Universiti Malaya (UM)
Certificate in Health and Safety - Certificate, University of Melbourne
Mohd Hafiz Bin Arzmi (Dr.)
Assistant Professor
IIUM Kuantan Campus
KULLIYYAH OF DENTISTRY

Other's position:
Head, Research Management Centre
---
hafizarzmi@iium.edu.my
2946
Expert Profile
Ts. Dr. Mohd Hafiz Arzmi was born on the 19th of April at University Malaya Medical Centre (UMMC), Kuala Lumpur.  He is a very passionate Muslim microbiologist and immunologist.  He is the eldest son of Hj. Arzmi Mansor and Hjh. Safiah Abdul Aziz, a husband to his loyal and beautiful wife, Nurul 'Izzah Zulkifli, and a father to his four children, Iffah Humaira Mohd Hafiz, Iffah Huriyya Mohd Hafiz, Iffah Huwayna Mohd Hafiz and Izzat Huzaifah Mohd Hafiz.  He is one of the Malaysian microbiologists and immunologists, an expert in polymicrobial interactions, biofilms, microbiome, probiotics, and oral carcinogenesis.  He is currently the Head of Grant Management Unit, Research Management Centre (RMC), IIUM Kuantan Campus, the Vice-President for Malaysian Society for Oral Microbiologist and Oral Immunologist (MySOMOI), the full member for Young Scientist Network Academy of Science Malaysia (YSN-ASM) and the executive member for International Association for Dental Research (IADR), Malaysian Section.  He is also the Head for Cluster of Cancer Research Initiative IIUM (COCRII), leading in a transdisciplinary study in cancer research in the East Coast Malaysia. He is also the founder of B-Five group to support young researchers at IIUM Kuantan Campus.   
Since 2008, he has been working on Candida species which has been reported to involve oral carcinogenesis at the Faculty of Dentistry, the University of Malaya under the supervision of  Professor Dr. Wan Himratul Aznita and Professor Dr. Fathilah. During his MDSc., he discovered the important role of phenotypic switching in the pathogenicity of Candida spp. His study has been presented at local and international conferences, including IADR and New Zealand Microbiology Society conferences.   
In 2012, he continued his journey to find the relationship of polymicrobial infection to the development of oral cancer at Melbourne Dental School, The University of Melbourne, Australia under the supervision of Professor Michael McCullough, Professor Stuart Dashper, Professor Nicola Cirillo and Professor Neil O'Brien-Simpson, which he had successfully linked the development of oral cancer to polymicrobial interaction of Candida albicans, Streptococcus mutans, and Actinomyces naeslundii.  He has been actively publishing in many journals and newspapers in microbiology, immunology and ethics.  He is currently supervising post-doctoral, PhD, Masters and Final Year Project (FYP) students, both local and international.  He has secured various prestigious national, international and industrial grants including Fundamental Research Grant Scheme (FRGS) and Prototype Research Grant Scheme (PRGS).   
As a Daei', he has contributed to disseminating Islamic knowledge to many people around the globe.  He has been the spiritual leader of many communities in Melbourne including Australian Malay Foundation, MECCA, Sri Lankan Islamic Society Melbourne and many more.  He was also the Imam for many mosques in Victoria including Masjid Al-Fateh, Coburg and Brunswick Mosque, Melbourne.    Currently, he is also the Imam at Sultan Haji Ahmad Shah IIUM Kuantan Mosque.   
"Be the best as you can, as the paradise is waiting for you" has been the key to his success.      
Area of Specialisation
Natural Science ~ Biological Sciences ~ Microbiology ~ Medical Microbiology
Medical And Health ~ Medical And Health Sciences ~ Medical Microbiology ~ Mycology - Candida species
Medical And Health ~ Medical And Health Sciences ~ Medical Microbiology ~ Bacteriology - Streptococcus and Actinomyces
Natural Science ~ Biological Sciences ~ Microbiology ~ Medical Microbiology - Biofilm and microbiome
Natural Science ~ Biological Sciences ~ Microbiology ~ Immunology - Cytokines expression, flow cytometry, adhesion assay, Epithelial mesenchymal transition
Professional Membership
2012 - 2016: Member of Profesional Body / Association: (Member), Oral Health Cooperative Research Centre, Australia
2012 - 2019: Member of Profesional Body / Association: (Member), International Association for Dental Research (Australia New Zealand section)
2012 - 2019: Member of Profesional Body / Association: (Member), Australian Society for Microbiology
2017 - 2019: Member of Profesional Body / Association: (Member), International Society for Human and Anima Mycology (ISHAM)
2018 - 2020: Member of Profesional Body / Association: (Executive member), International Association for Dental Research (Malaysian Section)
2018 - 2019: Member of Profesional Body / Association: (Vice-President), Malaysian Society for Oral Microbiology Oral Immunology
2018 - 2019: Member of Profesional Body / Association: (Member), Malaysian Society for Microbiology
2018 - 2019: Member of Profesional Body / Association: (Member), American Society for Microbiology
2018 - 2019: Member of Profesional Body / Association: (Member), Society for Applied Microbiology (SfAM)
Teaching Responsibilities
| | |
| --- | --- |
| ADVANCED IMMUNOLOGY | 2017/2018 2020/2021 |
| BASIC IMMUNOLOGY | 2019/2020 2017/2018 2018/2019 2020/2021 |
| BASIC MICROBIOLOGY & IMMUNOLOGY | 2020/2021 2019/2020 |
| BIOCHEMISTRY | 2019/2020 2018/2019 2020/2021 2017/2018 |
| FAMILY MANAGEMENT AND PARENTING | 2019/2020 2020/2021 2017/2018 2018/2019 |
| IMMUNOLOGY | 2019/2020 2018/2019 2017/2018 |
| IMMUNOLOGY AND HAEMATOLGY LABORATORY PRACTICES | 2020/2021 2019/2020 |
| IMMUNOLOGY AND HAEMATOLOGY LABORATORY PRACTICES | 2020/2021 |
| MICROBIOLOGY & IMMUNOLOGY | 2020/2021 2017/2018 2018/2019 2019/2020 |
| PHARMACEUTICAL MICROBIOLOGY | 2017/2018 |
Research Projects
Completed
| | |
| --- | --- |
| 2018 - 2020 | Elucidation of the role of oral microbiome in promoting healthy oral cavity and pathogenesis |
| 2017 - 2019 | The effect of polymicrobial interaction to the virulence factors of Candida albicans |
On-Going
| | |
| --- | --- |
| 2021 - Present | The Relationship Between Stress, Fear of Covid-19, and Salivary Immunoglobulin A Level Among Staff Nurse at SASMEC : A Cross Sectional Study |
| 2021 - Present | Deep Transfer Learning-Based Approach for Image Classification of Breast Cancer Mammogram |
| 2020 - Present | Elucidation on the Antimicrobial Property of Rosadiflora Species towards Human Pathogen |
| 2020 - Present | Elucidation on the Antimicrobial Property of SES Sterilisation Electrolyte Solution towards Human Pathogens |
| 2020 - Present | Prototype development of an organic and halal oral synbiotic (OroSYN) mouthwash containing Streptococcus salivarius and Pisang Emas skin extract. |
| 2019 - Present | Antimicrobial, immunological and tooth remineralisation effect of Deer velvet antler of Cervus timorensis. |
| 2019 - Present | Effectiveness of Snoezelen Therapy in Improving Oral Health Practices Among Special Needs Children |
| 2019 - Present | Evaluation of Novel Fish-Derived Collagen/Chitosan Membrane Loaded with Metronidazole Nanoparticle As Guided Bone Regeneration for Periodontal Regeneration. |
| 2018 - Present | Elucidation of Candida albicans candidalysin mechanism in polymicrobial biofilms with Actinomyces naeslundii and Streptococcus mutans using flow cell model |
| 2018 - Present | Identification of Actinomyces naeslundii as a potential oral probiotic using in silico approaches |
| 2018 - Present | Cell Viability, Biochemical and Histological Evaluation of Three-Dimensional Fish-derived Collagen-Chitosan-Glycerin Scaffold for Oral Mucosa Regeneration. |
| 2018 - Present | Ascorbic Acid PLGA Nanoparticles Incorporated With Carbopol-Honey Oral Gel Intended To Treat Oral Squamous Cell Carcinoma |
| - | Elucidating the role of miR-21 in oral potentially malignant disorders and oral squamous cell carcinoma |
| - | Elucidating the role of microbiome in Oral Potentially Malignant Disorders and Oral Squamous Cell Carcinoma |
| - | Elucidation on the antimicrobial and antibiofilm activities of Theobroma cacao (cocoa) towards Streptococcus mutans on orthodontics archwires |
| - | Elucidation of antimicrobial and antibiofilm activities of Rosa chinensis . as potential agent for Osteomyelitis treatment. |
| - | Elucidation on the antimicrobial effect of Syzygium cumini seed extract on oral mucositis pathogens. |
| - | Immunomodulatory effect of Tualang Honey on oral wound healing in diabetic Wistar rats |
| - | Eurycoma Longifolia Jack (Tongkat Ali) as a New Dental Mouthwash |
Award & Recognition
| | | |
| --- | --- | --- |
| 22 Feb, 2020 | Silver Medal - The 19th International Expo on Inventions and Innovations, Malaysia Technology Expo | International |
| 22 Feb, 2020 | Merit Award - The Malaysia-Croatia Technology Exchange 2020, Republic of Croatia | International |
| 04 May, 2019 | Silver Award - 31st International Invention, Innovation and Technology Exhibition | International |
| 30 Mar, 2019 | Joseph Lister travel awards - International Association for Dental Research | International |
| 14 Aug, 2018 | Best oral presenter - International Conference of Oral Immunology and Oral Microbiology | International |
Publications
Article
| | |
| --- | --- |
| 2021 | Atasi risiko murung selepas bencana, wabak. Berita Harian Online, () pp. |
| 2021 | Buang budaya pentingkan diri pada era pandemik. Berita Harian, 4th January 2021 () pp. 1-2 |
| 2021 | Elak jangkitan bakteria berbahaya ketika banjir. Berita Harian, 8 Jan 2021 () pp. 13 |
| 2021 | LC-MS data set on the Malayan deer (Cervus timorensis) antler velvet and its antibiofilm activity against Candida species LC-MS data set on the Malayan deer (Cervus timorensis) antler velvet and its antibiofilm properties against Candida species. Data in Brief, 35 () pp. 1-8 |
| 2021 | LC-MS data set on the Malayan deer (Cervus timorensis) antler velvet and its antibiofilm properties against Candida species. Data in Brief, 35 (106769) pp. 1-8 |
| 2021 | Scientific research misconducts: an overview. IIUM Journal of Orofacial and Health Sciences, 2 (1) pp. 1-3 |
| 2020 | Antifungal activities of Ziziphus mauritiana against Candida albicans: in vitro study. Compendium of Oral Science, 7 (1) pp. 1-12 |
| 2020 | Effect of phenotypic switching on the susceptibility of candida krusei towards amphotericin B, nystatin and piper betle aqueous extract. IIUM Journal of Orofacial and Health Sciences, 1 (2) pp. 69-77 |
| 2020 | Isolation of Candida species in children and their biofilm-forming ability on nano-composite surfaces. International Journal of Orofacial and Health Sciences, 1 (1) pp. 40-52 |
| 2020 | Pensyarah muda menaruh harapan. Berita Harian, () pp. 1 |
| 2020 | Probiotic inhibits oral carcinogenesis: A systematic review and meta-analysis. Archives of Oral Biology, 118 () pp. |
| 2020 | Saintis tempatan perlu perjelas wabak coronavirus. Berita Harian, () pp. 1-2 |
| 2020 | The pathogenicity of actinomyces naeslundii is associated with polymicrobial interactions: a systematic review. Scientific Dental Journal, 4 (3) pp. 73-78 |
| 2020 | The role of Candida albicans candidalysin ECE1 gene in oral carcinogenesis. Journal of Oral Pathology and Medicine, xx () pp. 1-7 |
| 2019 | Characterisation of osteomyelitis microbiome using specific growth media. International Journal of Allied Health Sciences, 3 (3 (Special Issue: Research Towards Sustainable Development Goals) Kuantan Research Day 2019) pp. 757-757 |
| 2019 | Effects of Eurycoma longifolia jack (Tongkat Ali) alcoholic root extract against oral pathogens. Pharmacognosy Journal, 11 (5) pp. 1299-1302 |
| 2019 | Episomal and integrative DNA transformation in Candida albicans using frozen EZ Yeast transformation kit II. International Journal of Allied Health Sciences, 3 (3 (Special Issue: Research Towards Sustainable Development Goals) Kuantan Research Day 2019) pp. 768-768 |
| 2019 | Genome comparison of Actinomyces naeslundii with known probiotics. IIUM Medical Journal of Malaysia, 18 (Supplementary Issue 2) pp. 58-58 |
| 2019 | Monospecies and polymicrobial biofilms differentially regulate the phenotype of genotype-specific oral cancer cells. Carcinogenesis, 40 (1) pp. 184-193 |
| 2019 | Oral microbiome, nutrition and their role in oral carcinogenesis. Malaysian Journal of Medicine and Health Sciences, 15 (Supplement 8) pp. 10-10 |
| 2019 | Polymicrobial interactions of Candida albicans and its role in oral carcinogenesis. Journal of Oral Pathology and Medicine, 48 (7) pp. 546-551 |
| 2019 | Suppression of non-albicans candida species (NAC) biofilm formation by probiotic Streptococcus salivarius. Malaysian Journal of Medicine and Health Sciences, 15 (Supplement 8) pp. 41-41 |
| 2019 | The effect of oral probiotic Streptococcus salivarius K12 on Candida albicans biofilm formation. IIUM Medical Journal Malaysia (IMJM), 18 (Supplementary Issue 2) pp. |
| 2019 | The effect of probiotics on the development of oral cancer: A systematic review and meta-analysis. International Medical Journal Malaysia, 18 (Supplementary Issue No 2) pp. 58-58 |
| 2019 | The effect of synbiotic Streptococcus salivarius K12 and Yacon (Smallanthus sonchifoliuson) on Candida albicans biofilm formation. International Journal of Allied Health Sciences, 3 (3 (Special Issue: Research Towards Sustainable Development Goals) Kuantan Research Day 2019) pp. 820-820 |
| 2019 | The effect of synbiotic Streptococcus salivarius K12 and Musa acuminata on Candida albicans biofilm formation. Malaysian Journal of Medicine and Health Sciences, 15 (Supplement 8) pp. 37-37 |
| 2019 | The use of collagen biomaterial in oral cancer: a systematic review. Malaysian Journal of Medicine and Health Sciences, 15 (Supplement 8) pp. 33-33 |
| 2018 | Incorporation of the microencapsulated antimicrobial agent phytoncide into denture base resin. Australian Dental Journal, 63 (3) pp. 302-311 |
| 2018 | MySOMOI: An interdisciplinary platform that promotes wholesome oral health. Annals of Dentistry, 25 (2) pp. 32-33 |
| 2018 | MySOMOI: An interdisciplinary platform that promotes wholesome oral health. Annals of Dentistry, 25 (2) pp. 32-32 |
| 2018 | The relationship between tooth loss, body mass index, and hypertension in postmenopausal female. European Journal of Dentistry, 12 (1) pp. 120-122 |
| 2016 | Polymicrobial biofilm formation by Candida albicans, Actinomyces naeslundii, and Streptococcus mutans is Candida albicans strain and medium dependent. Medical Mycology, 58 (8) pp. 856-864 |
| 2015 | Coaggregation of Candida albicans, Actinomyces naeslundii and Streptococcus mutans is Candida albicans strain dependent. FEMS Yeast Research, 15 (5) pp. 1-7 |
| 2015 | Oral microorganisms: how do they communicate?. Atlas of Science, () pp. |
| 2014 | Gaining more insight into the determinants of candida species pathogenicity in the oral cavity. European Journal of Inflammation, 12 (2) pp. 227-235 |
| 2012 | Effect of phenotypic switching on the biological properties and susceptibility to chlorhexidine in Candida krusei ATCC 14243. FEMS Yeast Research, 12 (3) pp. 351-358 |
Conference or Workshop Item
| | |
| --- | --- |
| 2020 | Chitosan as a potential drug nanocarrier for oral disease treatment. In: 3rd International Conference on Oral Microbiology and Oral Immunology in conjunction with 13th Postgraduate e-Conference 2020, |
| 2020 | Development of CRISPR-cas9 ribonucleoprotein complex platform for disruption of candidalysin in Candida albicans. In: Asian Regional Conference on Systems Biology 2020, |
| 2020 | Development of CRISPR-Cas9-mediated site-directed mutagenesis of ECE1 gene (candidalysin) in Candida albicans. In: Asian Regional Conference on Systems Biology 2020 (ARCSB 2020), |
| 2020 | Significance of prophets advise, teachings in relevance with the COVID 19 pandemic. In: 1st Virtual International Conference on Equality, Religious Harmony and Peace 2020, |
| 2019 | Eurycoma Longifolia Jack (Tongkat Ali) extract reduces the growth of salivary isolated Streptococcus mutans and Lactobacillus. In: 18th Annual Scientific Meeting & 20th Annual General Meeting of IADR Malaysian Section 2019, |
| 2019 | Genome comparison of Actinomyces naeslundii with 25 known probiotics. In: Medical Research Symposium 2019, |
| 2019 | The effect of dental caries in children on the colonisation of Candida species. In: 18th Annual Scientific meeting of International Association for Dental Research (IADR) 2019, |
| 2019 | The effect of dental caries on the colonization of Candida species: an in vitro study. In: 8th Dental Student Scientific Conference (DSSC), |
| 2019 | The effect of different composite on Candida albicans biofilm development. In: 8th Dental Student's Scientific Conference IIUM 2019, |
| 2019 | The effect of Eurycoma longifolia jack (Tongkat ali) extract on salivary streptococcus mutans, lactobacillus and candida albicans isolated from high risk caries adult patients. In: 8th Dental Student Scientific Conference IIUM 2019, |
| 2019 | The use of collagen biomaterial in oral cancer: a systematic review. In: 2nd International Conference on Oral Microbiology & Oral Immunology, |
| 2018 | Antifungal effects of Eurycoma longifolia jack (Tongkat Ali) root extract against oral Candida albicans. In: International Conference on Oral Immunology and Oral Microbiology (ICOIOM 2018), |
| 2018 | Effects of Eurycoma longifolia jack (Tongkat Ali) alcoholic root extract against oral pathogens. In: 7th Dental Students Scientific Conference 2018 (DSSC), |
| 2018 | The effect of Candida albicans, Actinomyces naeslundii and Streptococcus mutans biofilm effluent on the expression of interleukin-6 and interleukin-8 from normal and oral cancer cell lines. In: The International Conference on Oral Immunology & Oral Microbiology (ICOIOM) 2018, |
| 2018 | The effect of polymicrobial interaction on the adhesion of OKF6 and H357 cell lines. In: 17th International Association for Dental Research (MALSEC), |
| 2015 | Poly-microbia biofilms are Candida albicans strain and morphology dependent. In: 55th Annual Scientific Meeting of the IADR Australia & New Zealand Division, |
| 2014 | Co-aggregation: Interaction of Candida albicans, Actinomyces naeslundii and Streptococcus mutans. In: 54th Annual Scientific Meeting of the International Association for Dental Research Australian & New Zealand Division, |
| 2013 | Intragenic and intergenic coaggregation of Candida albicans, Actinomyces naeslundii and Streptococcus mutans. In: The New Zealand Microbiological Society Conference 2013, |
Book