Staff Directory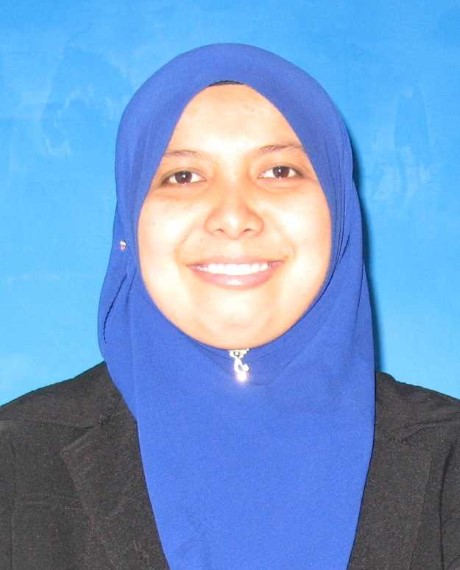 Academic Qualification
Ph.D degree in Arabic Language and its Literature - Doctor of Philosophy, University of Jordan
Master of Human Sciences in Arabic Literary Studies - Masters Degree, International Islamic University Malaysia
Bachelor of Human Sciences (Arabic Language and Literature) - Bachelor Degree, International Islamic University Malaysia
Nursafira Bt Ahmad Safian (Dr.)
Assistant Professor
IIUM Gombak Campus
ABDULHAMID ABUSULAYMAN KULLIYYAH OF ISLAMIC REVEALED KNOWLEDGE AND HUMAN SCIENCES
---
nursafira@iium.edu.my
5037
Expert Profile
Nursafira Binti Ahmad Safian (Assistant. Prof. Dr.) is currently an academic staff at International Islamic University Malaysia (IIUM). She obtained her Bachelors degree (Hons.) in Arabic Language and Literature from IIUM (2010). Upon completion of her degree, she served at the Department of Arabic Language and Literature (DALL), Kulliyyah of Islamic Revealed Knowledge and Human Sciences, IIUM as an Academic Trainee (2011). She then pursued her studies at the same academic institution and obtained her Masters degree in Arabic Literary Studies (2013). She was appointed as Assistant Editor-in-Chief of Journal of Linguistic and Literary Studies (A biannual peer-reviewed Arabic Journal-Arabic Online Journal)
(2013-2015) before pursuing her studies at University of Jordan and obtained her Ph.D degree in Arabic Language and Literature (January 2018). 
She was the recipient of several awards, including Anugerah Kecemerlangan Pelajar Mumtaz Se-Jordan, organized by Education Malaysia Jordan (EMJ) (2 December 2016), The Best Student (Overall) of Kulliyyah of Islamic Revealed Knowledge and Human Sciences (KIRKHS) (2010), The Best Student (Academic) of KIRKHS (2010), The Best Student (Sibawayh Award) in Arabic Language and Literature (2010), IIUM Sports Award (Half-Colour Award: Table-Tennis Games) (2009), Anugerah Pelajar Terbaik Ko-kurikulum (2003) and Anugerah Kecemerlangan Pendidikan Tengku Idris Syah: Sekolah-sekolah Agama Jabatan Agama Islam Selangor (2002). She also got first place in the class ranking out of 95 students of Bachelor of Human Sciences: Arabic Language and Literature Programme–2009/2010). 
She was the representative of IIUM for Inter-Varsity Arabic Debate Championship (2007-2009), including the championship among ASEAN Countries at Universiti Sains Islam Malaysia (USIM), (17-21 July 2008) and won the first place. She was also one of IIUM table-tennis players for MASUM GAMES (Malaysian University Sports Council Games) (2007). 
She has been invited as an adjudicator for national and international arabic debate championship between schools and universities, including Qatar Debate (The International Universities Arabic Debating Championship), organized by Qatar Foundation for Education, Science and Community Development (20-29 April 2010) and Arabic Debate Competition organized by Nadiy al-Lughah al-Arabiyyah wa al-Munazarah (Singapore Students' Association in Jordan (SIRAJ) at University of Yarmouk (9 August 2017). 
Her research interests are mainly in Arabic literary studies, modern Arabic prose, Islamic literature, modern literary criticism, Arabic prosody and rhyme, and comparative literary studies (Arabic-Malay language). She has been actively involved in national and international conferences around the world and contributed to journals. 
She has been appointed currently as referee for al-Tajdid Arabic Journal-KIRKHS (IIUM), e-Jurnal Penyelidikan dan Inovasi (e-JPI)-(KUIS), e-Jurnal Sultan Alauddin Sulaiman Shah (JSASS)-(KUIS), Expert Evaluator For 5th International Conference on Postgraduate Research 2018 at Selangor International Islamic University College (KUIS), coordinator for final year undergraduate students' projects (FYP) (2019 onwards), member of Schedule Committee (2018), member of Postgraduate Committee (2018-2019), member of Curriculum Committee (2018 onwards), member of Conferences' Committee (2019), member of the editorial board of Journal of Linguistic and Literary Studies (2019 onwards).
Area of Specialisation
Humanities ~ Humanities ~ Arts and Culture ~ Other Arts and Culture n.e.c. - Modern Arabic Prose, Islamic Literature, Arabic Prosody and Rhyme
Humanities ~ Humanities ~ Arts and Culture ~ Other Arts and Culture n.e.c. - Arabic Literary Studies
Humanities ~ Humanities ~ Linguistics and Literature ~ Other Linguistics and Literature n.e.c. - Modern Literary Criticism
Humanities ~ Humanities ~ Linguistics and Literature ~ Comparative Literature - Arabic - Malay Language
Professional Membership
2013: Member of Profesional Body / Association: (Member), International League of Islamic Literature
2018: Member of Profesional Body / Association: (Member), Middle Eastern Muslim Graduates Association
2019: Member of Profesional Body / Association: (Member), Dewan Bahasa dan Pustaka
2020: Member of Profesional Body / Association: (Treasurer), International League of Islamic Literature
2020: Member of Profesional Body / Association: (Member), International Association of Arabic Teachers (London)
2021: Member of Profesional Body / Association: (Lifetime member), The Society of Arabic Language, Malaysia
Teaching Responsibilities
| | |
| --- | --- |
| FINAL YEAR PROJECT I | 2023/2024 |
Research Projects
Completed
| | |
| --- | --- |
| 2021 - 2023 | Developing a Strategic Communication Intervention Manual to Inform and Correct Misinformation and Misconception about Vaccination using Valid Islamic Evidence |
| 2019 - 2022 | The Usage of Arabic Novel in Empowering Writing Skill among BARB (Bachelor of Arabic Language and Literature) Students of IIUM |
| 2018 - 2021 | The Usage of Malay Melodies in Science of Prosody (`ilm al-`Arudh): An Exploration Study |
On-Going
| | |
| --- | --- |
| 2022 - Present | Towards Islamic Prose Arts |
| 2021 - Present | Arabic Prosody and Rhyme in Developing Cultural Integration |
| 2021 - Present | Developing an Arabic Syntax Learning Module using Literary Texts (ASLIT): A Study in Perlis |
| 2021 - Present | Developing a Model for Teaching Arabic Grammar to the Malays Learners with Alignment to the Malay Language Structures and Patterns |
Award & Recognition
| | | |
| --- | --- | --- |
| 25 Jul, 2023 | Bronze Medal (Best Poster) in INTERNATIONAL COMPETITION AND EXHIBITION OF RESEARCH AND INNOVATION ON ISLAMIC STUDIES AND HUMAN SCIENCES (ICONISHS) 2023 * - INTERNATIONAL ISLAMIC UNIVERSITY MALAYSIA (IIUM) & SULTAN AZLAN SHAH UNIVERSITY | International |
| 25 Jul, 2023 | Bronze Medal (Research Innovation) in INTERNATIONAL COMPETITION AND EXHIBITION OF RESEARCH AND INNOVATION ON ISLAMIC STUDIES AND HUMAN SCIENCES (ICONISHS) 2023 - INTERNATIONAL ISLAMIC UNIVERSITY MALAYSIA (IIUM) & SULTAN AZLAN SHAH UNIVERSITY | International |
| 26 Aug, 2022 | Best Presentation Award in 2nd International Open University Conference on Research and Integrated Sciences (2nd IOUCRIS) 2022 - International Open University, The Gambia | International |
| 30 Nov, 2021 | Best Paper Award - International Conference on Islamic Contemporary and Management (ICICM) 2021 at Kolej Universiti Islam Perlis (KUIPs) | International |
| 30 Nov, 2021 | Best Presentation Award in International Conference on Islamic Contemporary and Management (ICICM) 2021 - Kolej Universiti Islam Perlis (KUIPs) | International |
| 30 Nov, 2021 | Best Presentation Award in International Conference on Islamic Contemporary and Management (ICICM) 2021 - Kolej Universiti Islam Perlis (KUIPs) | National |
| 19 Aug, 2021 | FLAGSHIP PROJECT MEMBER RECOGNITION-PROJECT TITLE: AR-RAHMAH PROJECT: A SEJAHTERA SOLUTION - International Islamic University Malaysia | University |
| 13 Mar, 2020 | BEST SPORT TEAM AWARD (TABLE-TENNIS) 2019 - International Islamic University Malaysia | University |
| 05 Mar, 2020 | FLAGSHIP PROJECT MEMBER RECOGNITION-PROJECT TITLE: THE 3E (EMPOWERING, ENRICHING, ENABLING) YOUTH PROGRAMME - International Islamic University Malaysia | University |
| 27 Aug, 2019 | FLAGSHIP PROJECT MEMBER RECOGNITION-ROJECT TITLE: LINGUA REVOLUTION AND HUMAN CIVILIZATION EDUCATION - International Islamic University Malaysia | University |
| 01 Mar, 2019 | BEST SPORT TEAM AWARD (TABLE-TENNIS) - International Islamic University Malaysia | University |
Publications