Staff Directory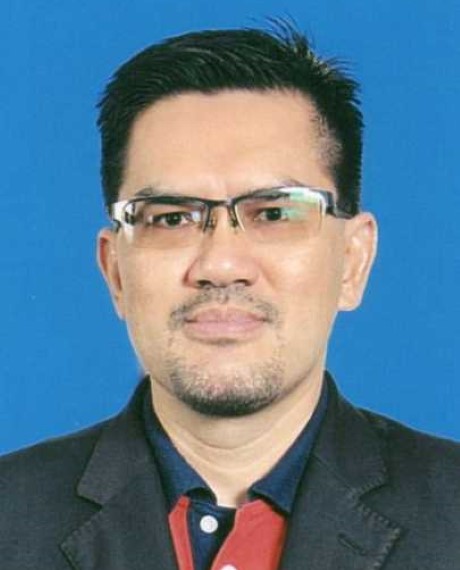 Academic Qualification
Sarjana Perubatan (Perubatan Keluarga) - Masters Degree (Clinical Specialist), Universiti Kebangsaan Malaysia (UKM)
IJAZAH DOKTOR PERUBATAN / DOCTOR OF MEDICINE (MD) - Bachelor Degree, National University of Malaysia
Nor Azam Kamaruzaman (Dr.)
Associate Professor
IIUM Kuantan Campus
KULLIYYAH OF MEDICINE
---
drnorazamk@iium.edu.my
NA
Expert Profile
Dr Nor Azam is currently holding the post of Associate Professor DU55 at the Department of Family Medicine, Kulliyyah of Medicine IIUM Kuantan, Pahang.
Before joining IIUM as an academician in August 2018, he had been working with the Ministry of Health Malaysia since 2000.  
After completing housemanship at Hospital Melaka in 2001, he spent eight years working at three different hospitals in Sabah namely Hospital Tawau, Hospital Semporna and Hospital Queen Elizabeth Kota Kinabalu. He was also the director of Hospital Semporna from 2003 until 2005. He then moved to Kuala Lumpur in 2008 for his postgraduate posting at UKM Medical Centre. 
Once graduated, he was posted to Klinik Kesihatan Kuala Rompin, Pahang as a Family Medicine Specialist UD54 in January 2011. He also acted as the clinical coordinator for all 9 health clinics in the district of Rompin. Later he was transferred to Klinik Kesihatan Chini, Pekan, Pahang in June 2015 as a Family Medicine Specialist UD56.   
During his career in MOH, teaching has been his passion as he regularly conducted educational sessions in the health clinics as well as in district/community level. He was frequently invited to give talks/lectures by the Pahang State Health Department and the Ministry of Health Malaysia particularly in subjects related to child health, malnutrition, learning disability and alcohol intervention. He was a national trainer/facilitator for the Integrated Management of Childhood Illnesses (IMCI) program as well as the Approach To Unwell Children Under 5 (ATUCU5) program under the Family Health Development Division, MOH. 
He had been actively involved in the expert committee for the development of several national guidelines namely Garis Panduan Pusat Bersalin Alternatif di Klinik Kesihatan (2013), Manual Approach To Unwell Children Under 5 (ATUCU5) 2018,  Buku Panduan Penggunaan dan Pengisian Buku Rekod Kesihatan Ibu Hamil (2019), and Panduan Pencegahan & Pengendalian Kes Berisiko Malnutrisi Dalam Kalangan Kanak-Kanak Bawah 5 Tahun (2019).
Area of Specialisation
Medical And Health ~ Medical And Health Sciences ~ Public Health ~ Primary Health Care - Family medicine
Professional Membership
2008: Member of Profesional Body / Association: (Life member), Malaysian Medical Association
Teaching Responsibilities
| | |
| --- | --- |
| ACCIDENT AND EMERGENCY POSTING | 2019/2020 |
| DERMATOLOGY POSTING | 2019/2020 |
| Elective Posting | 2019/2020 |
| FAMILY MEDICINE | 2018/2019 2019/2020 |
| FAMILY MEDICINE I | 2020/2021 |
| INSTITUTIONAL PRIMARY CARE POSTING | 2019/2020 |
| INTENSIVE INTRODUCTORY WEEK & INSTITUTIONAL INTENSIVE COURSE | 2019/2020 |
| INTERNAL MEDICINE POSTING | 2019/2020 |
| OBSTETRICS & GYNAECOLOGY POSTING | 2019/2020 |
| OPHTHALMOLOGY POSTING | 2019/2020 |
| ORTHOPAEDIC POSTING | 2019/2020 |
| OTORHINOLARYNGOLOGY POSTING | 2019/2020 |
| PAEDIATRIC POSTING | 2019/2020 |
| Palliative Care Posting | 2019/2020 |
| PRIMARY HEALTH CARE CLINIC POSTING | 2019/2020 |
| PSYCHIATRY POSTING | 2019/2020 |
| RADIOLOGY POSTING | 2019/2020 |
| SURGERY POSTING | 2019/2020 |
Research Projects
Completed
On-Going
| | |
| --- | --- |
| 2021 - Present | Exploring the Perceived Threat, Stress and Coping Strategies Among Nurses During Covid-19 Pandemic : A Mixed- Method Approach at University's Hospital in A North Coast of Pahang |
Publications
Article
| | |
| --- | --- |
| 2021 | Can caregivers of under 5 children correctly identify the danger signs of sick children? a preliminary finding of a study among caregivers in Kuantan, Pahang. Malaysian Journal of Medicine and Health Sciences, () pp. 22-22 |
| 2021 | Introducing the "Approach to Unwell Children Under 5" (ATUCU5) Manual into the Undergraduate Medical Education. Malaysian Journal of Medicine and Health Sciences, 17 (SUPP 5) pp. 23 |
| 2021 | One year outcome of structured diabetes mellitus educational Program (SDEP) on the management of diabetes in a primary care clinic. International Journal of Allied Health Science, 5 (1: Special Issue) pp. 2102 |
| 2020 | An infant with kwashiorkor: the forgotten disease. Malaysian Family Physician 2020, 15 (2) pp. 46-49 |
| 2019 | Non-communicable disease risk factors among Orang Asli in Tasik Chini, Pahang. IIUM Medical Journal Malaysia, 18 (Supplement 2) pp. 21-21 |
| 2019 | Pilgrims' health screening profile from a FELDA settlement in Pekan, Pahang. IIUM Medical Journal Malaysia, 18 (Supplementary Issue 2) pp. 20 |
| 2013 | Health care seeking behaviour among caregivers of children with pneumonia in a rural area.. International Medical Journal, 20 (4) pp. 413-416 |
Conference or Workshop Item
| | |
| --- | --- |
| 2021 | Can caregivers of under 5 children correctly identify the danger signs of sick children? A preliminary finding of a study among caregivers in Kuantan, Pahang.. In: Third World Congress on Integration and Islamicisation 2021: mental health and well-being in the 4th industrial revolution., |
| 2021 | Integrating assessment of nutritional status into the clinical approach to unwell children under 5 in primary care.. In: Second National Infant and Young Child Feeding Scientific Conference, |
| 2021 | Introducing the "approach to unwell children under 5" (ATUCU5) manual into the undergraduate medical education.. In: Third World Congress on Integration and Islamicisation 2021: mental health and well-being in the 4th industrial revolution., |
| 2021 | Modern contraceptive usage and its associated factors among Orang Asli women attending community clinics in East Pahang. In: 23rd Family Medicine Scientific Conference 2021, |
| 2021 | Validity and reliability of the Malay Iowa Infant Feeding Attitude Scale (IIFAS-M) among mothers with infants in Malaysia. In: 23rd Family Medicine Scientific Conference 2021, |
| 2020 | Never too late to exercise. In: 1st East Coast Symposium on Men and Women's Health 2020 :Towards Equality in Health, |
| 2020 | One year outcome of structured diabetes mellitus educational program (SDEP) on the management of diabetes in a primary care clinic. In: Kuantan Research Day 2020: A National Online Event for E-poster Presentation, |
| 2019 | Alcohol intervention using AUDIT in the community. In: Kursus Pengurusan Penyalahgunaan Substans dan Penagihan Alkohol Peringkat Negeri Pahang 2019, |
| 2019 | Approach to unwell children under 5 (ATUCU5) - general danger signs. In: Approach To Unwell Children Under 5 Years (ATUCU5) Dan Training of Trainers: Pencegahan Malnutrisi Dalam Kalangan Kanak-kanak Bawah 5 Tahun Bagi Zon Timur, |
| 2019 | Look and feel for Kwashiorkor - utilizing IMMCU5. In: First National Infant and Young Child Feeding Scientific Conference, |
| 2019 | Malnutrition in children under 5 : under-nutrition and over-nutrition. In: Approach To Unwell Children Under 5 Years (ATUCU5) Dan Training of Trainers: Pencegahan Malnutrisi Dalam Kalangan Kanak-kanak Bawah 5 Tahun Bagi Zon Timur, |
| 2019 | Non-communicable disease risk factors among Orang Asli in Tasik Chini, Pahang.. In: Medical Research Symposium 2019, |
| 2019 | Orang Asli: health status and challenges. In: Clinical Management Conference (CMC), |
| 2019 | Pilgrims' health screening profile from a FELDA settlement in Pekan, Pahang. In: Medical Research Symposium 2019, |
| 2019 | Vitamin D deficiency in a breastfed child a case report. In: First National Infant and Young Child Feeding Scientific Conference, |
| 2018 | Approach to the patient with painful genital ulcer and genitourinary discharge. In: Annual Pahang Dermatology Symposium 2018, |
| 2018 | Breakthrough in Orang Asli health services. In: 21st Family Medicine Scientific Conference 2018, |
| 2018 | Integrated management of malnutrition in children under 5 manual: outpatient management in health clinic. In: Integrated Management of Malnutrition in Children Under 5 Training Course, |
| 2018 | Management of diabetes in pregnancy. In: Scaling Up The Capacity Of Healthcare Workers To Reduce The Maternal Mortality Course, |
| 2017 | Kemudaratan alkohol, penilaian risiko AUDIT dan latihan saringan dan intervensi alkohol. In: Program Saringan dan Intervensi Alkohol di Komuniti dan Klinik bagi Zon Timur, |
| 2017 | Non-communicable disease risk factors among FELDA's second generation in Chini, Pahang.. In: 20th Malaysian Family Medicine Scientific Conference, |
| 2015 | Assessment and management of children with diarrhea (Plan A, B, C). In: Seminar of Integrated Management of Childhood Illnesses, |
| 2015 | Assessment and management of children with local infection. In: Seminar of Integrated Management of Childhood Illnesses, |
| 2013 | Assessment and management of children with malnutrition and anaemia. In: 17th Family Medicine Scientific Conference 2013, |
Book
Book Section
| | |
| --- | --- |
| 2014 | Gestational diabetes mellitus. In: Family Medicine Specialist Association of Malaysia/ Ministry of Health Malaysia/ Academy Family Physicians of Malaysia, ISBN: 9789671138915, pp. 113-114 |
| 2014 | Gestational diabetes mellitus. In: Family Medicine Specialist Association of Malaysia/ Ministry of Health Malaysia/ Academy Family Physicians of Malaysia, ISBN: 9789671138915, pp. 113-114 |