Staff Directory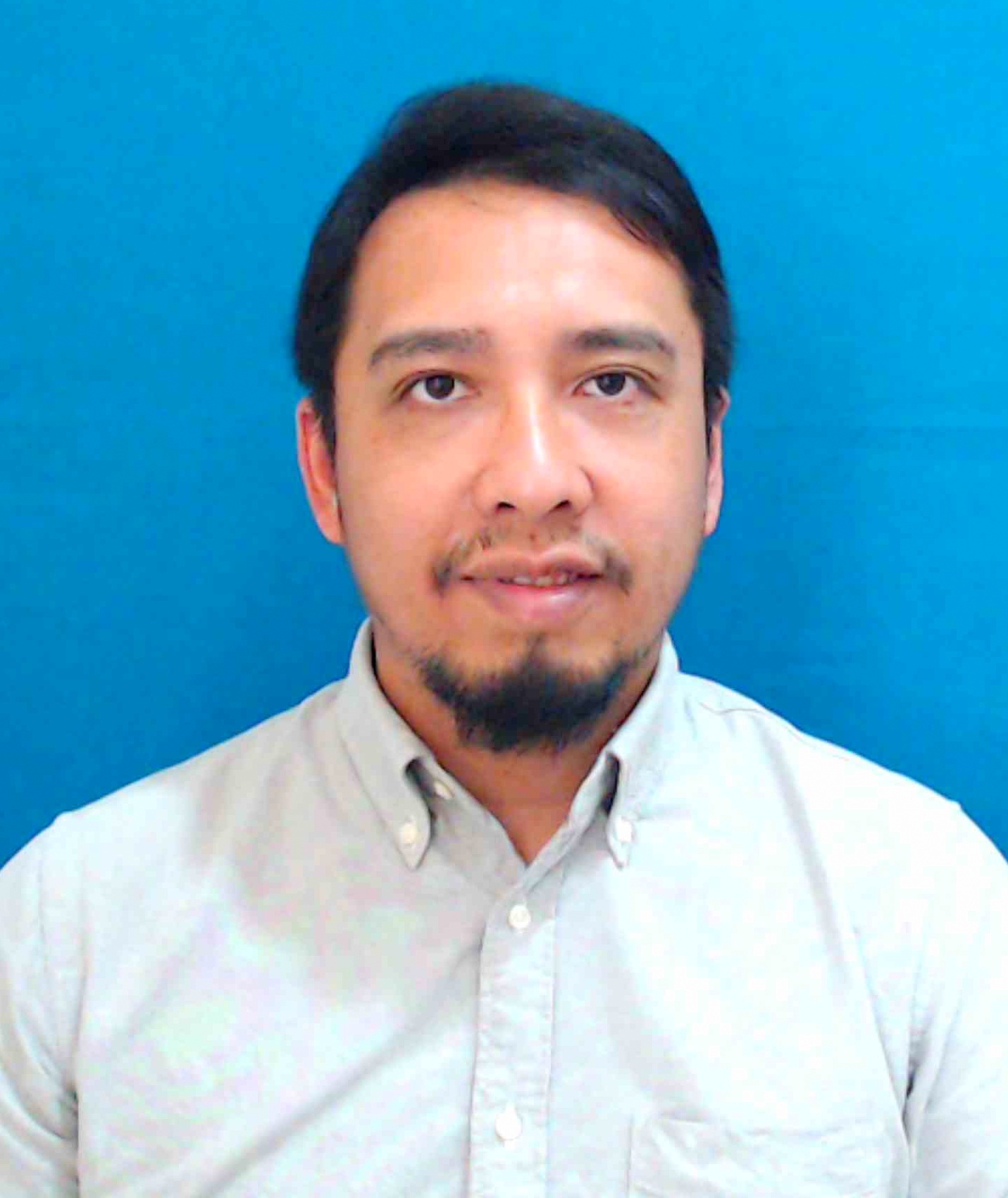 Academic Qualification
Doctor of Philosophy - Doctor of Philosophy, Universiti Putra Malaysia (UPM)
Master of Science - Masters Degree, Universiti Putra Malaysia (UPM)
Bachelor of Science - Bachelor Degree, Kolej Universiti Sains & Technologi Malaysia (KUSTEM)
- MALAYSIAN UNIVERSITY ENGLISH TEST (MUET),
Mohd Firdaus Bin Nawi (Dr.)
Assistant Professor
IIUM Kuantan Campus
KULLIYYAH OF SCIENCE
---
firdausn@iium.edu.my
2728
Expert Profile
Assalamu'alaikum,
I
had obtained my Doctor of Philosophy (PhD) from Faculty of Veterinary Medicine, Universiti
Putra Malaysia. My dissertation entitled "Assessment
of the intestinal immunity development in juvenile tiger grouper, Epinephelus fuscoguttatus (Forsskål, 1775)
following oral exposure to bioencapsulated vibriosis vaccine." that supervised by Prof. Dr. Mohd
Zamri Saad was mainly about application of live feed (rotifer and artemia) as vaccine carrier
to stimulate adaptive immunity as well as to reduce mortality due to vibriosis among juvenile
tiger grouper. The thesis was elected as Best PhD Thesis by Faculty of Veterinary Medicine, and I was nominated by the faculty to receive UPM University Award 2018 (Doctor of Philosophy Gold Award).
Throughout of Ph.D. study, my other research project include detection of channel catfish
virus (CCV) in cage-cultured Pangasius hypophthalmus in Sungai Pahang, Temerloh,
Malaysia and determination of best feed-based vaccination regime against streptococcosis in
red tilapia, Oreochromis spp in Kenyir Lake, Terengganu. Those two projects are
collaborative work between National Fish Health Research Institute, Fisheries Research
Institute and Universiti Putra Malaysia, which I was one of the group members. Our findings
were further verified and approved when it were accepted for publication in several peer-
reviewed ISI indexed journals and were presented in several international as well as national
conferences

Previously in 2011, I was graduated as Master of Science in Immunology with dissertation
entitled "Immune Responses To Streptococcus agalactiae In Red Tilapia, Oreochromis Spp.
Following Vaccination With Non-Adjuvanted And Adjuvanted Vaccine Incorporated Feed
Pellets". The study aimed to formulate vaccine incorporated fish pellet that was acceptable by
the fish and able to stimulate protective immune response against streptococcosis. The feed-
based vaccine was successfully developed and applied for patenting in year 2012.

My teaching experiences also have prepared me to teach a wide range of courses. As an
adjunct lecturer at Manipal International University (MIU) from February 2013 to September 2014, it was develops my teaching skill to deliver knowledge in the easiest way to be
understand by the undergraduate. My teaching and research assistant experiences in
Universiti Putra Malaysia are also worth mentioning. I was trained to prepare materials for
pre- and post-teaching sessions, many administrative works, arrange the workshops and
meetings and manage the research grant.
Regards,
Dr. Mohd Firdaus bin Nawi
Area of Specialisation
Agricultural ~ Agricultural Science And Technology ~ Fisheries Sciences ~ Marine Fisheries - Fisheries Technology
Agricultural ~ Agricultural Science And Technology ~ Veterinary Sciences ~ Immunology (Including Immunochemistry) - Immunology
Teaching Responsibilities
| | |
| --- | --- |
| FINAL YEAR PROJECT (1) | 2020/2021 |
| FINAL YEAR PROJECT (2) | 2021/2022 2020/2021 |
| FISH HEALTH | 2022/2023 2021/2022 2020/2021 2019/2020 2018/2019 |
| Fisheries Products and Quality Control | 2023/2024 2022/2023 2021/2022 2019/2020 |
| Fisheries Technology | 2021/2022 2020/2021 2019/2020 2018/2019 |
| Fishery Economics And Marketing | 2022/2023 2021/2022 2020/2021 2019/2020 2018/2019 |
| MARINE EXPEDITION | 2023/2024 2022/2023 2021/2022 2019/2020 |
| Post Harvest Processing and Technology | 2021/2022 2020/2021 2019/2020 |
| SEAFOOD SECURITY | 2018/2019 |
| USRAH IN ACTION 1 | 2021/2022 |
| USRAH IN ACTION 2 | 2022/2023 |
Research Projects
Completed
| | |
| --- | --- |
| 2021 - 2023 | Medicinal Uses and Prospects of Garlic (Allium sativum L.) in Mariculture |
| 2020 - 2023 | Pathogenesis of Nervous Necrosis Virus (NNV) in Juvenile Asian Seabass |
| 2020 - 2022 | Transfer of Breeding, Cultural Techniques and Disease Management for Patin Hitam (Pangasianodon hypopthalmus) among fish farmers in Pekan, Pahang. |
On-Going
| | |
| --- | --- |
| 2023 - Present | Metagenomics Analysis of the Bacterial Communities and Their Functional Profiles in Water and Sediments of the Pahang River |
| 2023 - Present | Effect of Storage Temperature on the Stability of Antibacterial Effectiveness of Garlic Juice Extract and SirehMAX |
| 2023 - Present | Effectiveness of Newly Developed Rapid Detection Kit Detecting Streptococcus Agalactiae in Oreochromis SPP in Different Water Body |
| 2023 - Present | Efficacy of Garlic (Allium Sativum L.) Juice Extract on Pangasianodon Hypophthalmus Against Edwardsiella Ictaluri |
| 2023 - Present | Determination of Humoral and Mucosal Antibody Response Subsequence to Vaccination of Inactivated Recombinant Vaccine in Oreochromis spp. |
| 2022 - Present | Epidemiology of Edwardsiella Ictaluri in Cage Cultured Pangasius SPP in Pahang River |
| 2022 - Present | Metagenomics Analysis of Bacterial Communities and Their Functional Profiles in Water and Sediments of The Pahang River |
| 2022 - Present | Transfer of Knowledge on Breeding and Larvae Rearing of Patin Siam |
| 2022 - Present | Pathogenicity and Development of Immunoassay Method for VNN in Asian Seabass (Lates Calcarifer) |
| 2022 - Present | Assessment of Immunodiagnostic Kit for Rapid Detection of Freshwater Fish-Borne Streptococcosis |
| 2019 - Present | Assessment of serotonin precursors and fluoxetine in reducing cannibalistic behavior among tiger grouper juvenile. |
| 2019 - Present | Investigation on antimicrobial and anti-quorum sensing activities of indigenous medicinal plants of Pahang, Malaysia against pathogenic bacteria isolated from diseased Pangasius nasutus |
Publications
Article
Conference or Workshop Item
Book
| | |
| --- | --- |
| 2022 | Progress report on fish health: project collaborations between FRI (NaFisH, FRITD, FRIGL) & IPTA (UPM, IIUM, UMK) 2018-2020. Fisheries Research Institute (FRI), ISBN: 978-967-2946-24-3 |
| 2018 | Progress report on fish health project collaborations between FRI (NaFisH, FRITD, FRIGL) & IPTA (UPM, IIUM, UMK) 2016-2017. Department of Fisheries Malaysia, ISBN: 978-967-0633-32-9 |
Book Section