Staff Directory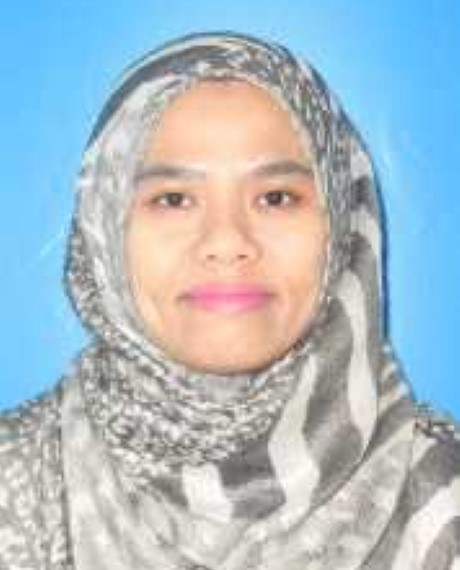 Academic Qualification
Doctor of Philosophy (Electrical, Electronic And System Engineering) - Doctor of Philosophy, Universiti Kebangsaan Malaysia (UKM)
MSc (Electronic System Design Engineering) - Masters Degree, University Sains Malaysia
B.Eng (ELECTRICAL - TELECOMMUNICATION) - Bachelor Degree, Universiti Teknologi Malaysia (UTM)
Nurhafizah Binti Mahri (Dr.)
Assistant Professor
IIUM Gombak Campus
KULLIYYAH OF INFORMATION AND COMMUNICATION TECHNOLOGY
---
nurhafizahm@iium.edu.my
5660
Expert Profile
 Dr. Nurhafizah Mahri is an Assistant Professor at Kulliyyah of Information and Communication Technology, International Islamic University Malaysia. She received her Ph.D. in Electrical, Electronic, and Systems Engineering with specializations in biomedical signal processing from Universiti Kebangsaan Malaysia. Earlier, she completed her M.Sc. degree in Electronic System Design Engineering from Universiti Sains Malaysia and B.Eng. in Electric-Telecommunication from Universiti Teknologi Malaysia. 

Her research area is digital signal processing, biomedical signal, cardiac signal analysis, biometric image processing, and machine learning. She is a part of the Pervasive Computing Brain and Brain Development Research Group at KICT. As an early career researcher, she has been awarded an internal grant from her current university to conduct research - "Car Drivers' Mental Fatigue Neuro-physiological Profiling Model" in 2021. This research mainly integrates computational and physiological analysis and utilizes machine learning tools. 

Besides, she has an endeavor for entrepreneurship. She has taught entrepreneurship-related courses such as Business Fundamental, E-Commerce, and Technopreneurship since 2019. She found excitement in digital marketing and online business when she challenged herself to explore this area while pursuing her Ph.D. Her dedication made her receive the Top Entrepreneurship Educators for Highest Sales Reported Award - 10th place by EDC in 2022. 

She was appointed Entrepreneurship Coordinator by KICT in 2021 for two years tenures. She organized seminars, mentored students for Technopreneurship competitions, and managed students' startup environments.

Along with the Kulliyyah activities, she is a member of flagships - mKitchen and TACTIC. She has delivered a series of digital marketing and entrepreneurship workshop to other communities.

She is multidisciplined, and she always welcomes new challenges. For her future venture, she aims to become an expert in business development, strategies, and tech startup.

Area of Specialisation
ICT ~ Information, Computer And Communications Technology (ICT) ~ Signal Processing ~ Digital Signal Processing - Biomedical Engineering
Engineering Tech ~ Engineering And Technology ~ Biomedical Engineering ~ Biomedical Signals - Cardiovascular Signal Processing
Professional Membership
2007: Member of Profesional Body / Association: (Graduate Engineer), Board of Engineers Malaysia
2019: Member of Profesional Body / Association: (Lifetime Member), Association For Information Systems Malaysia Chapter (MyAIS)
Teaching Responsibilities
| | |
| --- | --- |
| BUSINESS FUNDAMENTALS | 2022/2023 2021/2022 2020/2021 2019/2020 |
| DATABASE SYSTEMS | 2023/2024 2022/2023 |
| E-COMMERCE | 2020/2021 2019/2020 |
| FINAL YEAR PROJECT 1 | 2019/2020 |
| FINAL YEAR PROJECT I | 2021/2022 2020/2021 |
| FINAL YEAR PROJECT II | 2021/2022 2020/2021 2019/2020 |
| PROJECT MANAGEMENT IN IT | 2023/2024 2022/2023 |
| TECHNOPRENEURSHIP | 2021/2022 2020/2021 |
Research Projects
Completed
On-Going
| | |
| --- | --- |
| 2020 - Present | Car Drivers' Mental Fatigue Neuro-physiological Profiling Model |
Award & Recognition
| | | |
| --- | --- | --- |
| 24 Jun, 2022 | Top Entrepreneurship Educators for Highest Sales Reported - 10th Place - International Islamic University Malaysia | University |
Publications
Article
Conference or Workshop Item
Book
| | |
| --- | --- |
| 2023 | mKitchen™ towards Masyarakat Madani. mKitchen KICT IIUM, ISBN: 9789672656999 |
| 2023 | Rumah Makan mKitchen for Free Food Distribution. mKitchen, KICT IIUM, ISBN: 978-967-26569-8-2 |
| 2022 | Batch 3 IIUM mkitchen students. mKitchen, ISBN: 978-967-26569-6- |
| 2022 | Budi Ramadan mKitchen IIUM students. mKitchen KICT, ISBN: 978-967-26569-4-4 |
| 2022 | Empowered batch 3 IIUM mkitchen students. mKitchen, ISBN: 978-967-26569-7-5 |
| 2022 | MKitchen IIUM students integrate food with budi sejahtera. mKitchen Kulliyyah of Information and Communication Technology (KICT), ISBN: 978-967-26569-3-7 |
| 2022 | MKitchen training and development. Mkitchen, KICT IIUM Gombak, ISBN: 978-967-26569-2-0 |
| 2022 | Readings on Sejahtera MKitchen Entrepreneurship. mKitchen KICT IIUM, ISBN: 978-967-26569-5-1 |
| 2022 | مطبخ المسجد: مشروع ريادي تعاوني. Al Manar Resources, ISBN: 978-629-97700-2-2 |
| 2021 | A journey of ta'awun (cooperative behaviour) in edu-action at IIUM Mkitchen® and Masjid al-Syakirin Gombak (MASG). Meso Publishing, ISBN: 9789671981412 |
| 2021 | Budi Mkitchen for flood victims. mKitchen, ISBN: 978-967-26569-1-3 |
| 2021 | Budiman Mahallah kitchen. mKitchen, ISBN: 9789672656906 |
| 2021 | Inaugural edu-action journey with cooperative behavior (Ta'awun) of mKitchen® students in free food for the needy. Meso Publishing, ISBN: 978-967-19814-4-3 |
| 2021 | Mkitchen® UIAM penggerak asnaf sejahtera lestari. Meso Publishing, ISBN: 978-967-19814-2-9 |
Book Section