Staff Directory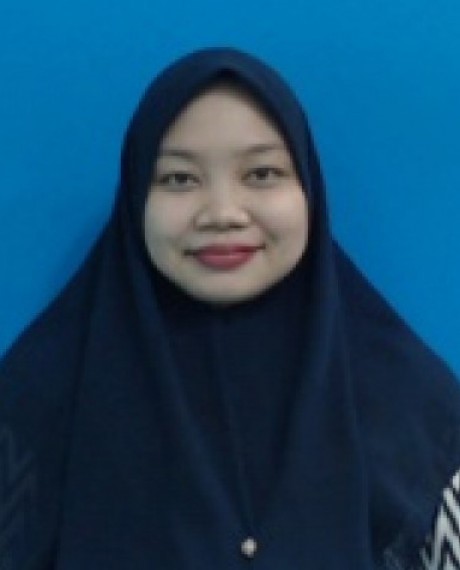 Academic Qualification
Masters of Human Sciences (Psychology) - Masters Degree, International Islamic University Malaysia
Bachelor of Human Sciences (Psychology) (Honours) - Bachelor Degree, International Islamic University Malaysia
- MALAYSIAN UNIVERSITY ENGLISH TEST (MUET),
Nur Aini Alegrea Suner
Lecturer
IIUM Gombak Campus
ABDULHAMID ABUSULAYMAN KULLIYYAH OF ISLAMIC REVEALED KNOWLEDGE AND HUMAN SCIENCES
---
nurainialegreasuner@iium.edu.my
6103
Expert Profile
NUR AINI ALEGREA SUÑER 
(Lecturer/Clinical Psychologist)
=============================================================== 
SUMMARY OF SKILLS AND EXPERIENCE 
Teaching – I joined the department on September 2019, and have taught different courses, such as Introduction to Psychology, Developmental Psychology, Psychology of Religion, Psychology of Culture and Diversity, Counselling Psychology, and Community Psychology. Before I joined IIUM, I have taught numerous undergraduate and diploma courses at SEGi College Subang Jaya. I have also coordinated and developed course materials, appointed as a module leader for Dissertation (Final Year Project) for the Bachelor of Psychology Programme York St. John University, and appointed as a club advisor for Psychology Club SEGi College Subang Jaya.  
Clinical Experience - Undergone TEN (10) hours of complimentary assessment and psychotherapy sessions to those who have been afflicted by trauma and abuse under CIMB-Islamic Safe Space Sexual Abuse and Trauma (SAT) Project, mentoring and conducting counselling sessions with students/individuals, focusing on trauma cases.  
Certification - Certified Trainer for PSMB's Train the Trainer Certification Program  
Community Engagement: Currently engaged in listening sessions conducted in public sidewalk in front of Sunway Blue Cube organized by Sidewalk Talk Malaysia: A Community Listening Project 
=============================================================== 
EMPLOYMENT HISTORY 
Full-Time Lecturer 
September 2019 – present – Department of Psychology, IIUM 
July 2015 – July 2019 - SEGi College Subang Jaya 
Part-Time Lecturer 
July 2007–2014 Department of Psychology, Kulliyyah of Islamic Revealed Knowledge and Human Sciences, IIUM 
Part –Time Administrative Assistant 
September 2004-2014 International Institute for Muslim Unity, (IIMU), International Islamic University Malaysia, (IIUM) 
=============================================================== 
EDUCATION 
2007 - Masters of Human Sciences (Clinical & Counselling Psychology), International Islamic University Malaysia 
2002 - Bachelor's Degree (Psychology), International Islamic University Malaysia 
1998 - Matriculation Human Sciences (Psychology), International Islamic University Malaysia   

Area of Specialisation
Medical And Health ~ Medical And Health Sciences ~ Clinical Medicine ~ Clinical Psychology - Clinical Psychology
Professional Membership
2018: Member of Profesional Body / Association: (Certified Trainer), Human Resources Development Fund
2019 - 2022: Member of Profesional Body / Association: (Member), Malaysian Society of Clinical Psychology
Teaching Responsibilities
| | |
| --- | --- |
| ABNORMAL PSYCHOLOGY | 2022/2023 2008/2009 |
| COMMUNITY PSYCHOLOGY | 2019/2020 |
| COUNSELLING PSYCHOLOGY | 2021/2022 2020/2021 2019/2020 |
| DEVELOPMENTAL PSYCHOLOGY | 2019/2020 |
| EXPERIMENTAL AND NON-EXPERIMENTAL DESIGN AND ANALYSIS | 2020/2021 |
| FINAL YEAR PROJECT | 2022/2023 2021/2022 2020/2021 2019/2020 |
| HUMAN RELATIONS: PRINCIPLES & PRACTICES | 2010/2011 2009/2010 |
| INTRODUCTION TO PSYCHOLOGY | 2022/2023 2019/2020 2012/2013 |
| LEADERSHIP AND MANAGEMENT | 2006/2007 2005/2006 |
| PERSONALITY PSYCHOLOGY | 2022/2023 2021/2022 2013/2014 |
| PSYCHOLOGY OF COMMUNICATION | 2013/2014 2012/2013 2011/2012 2010/2011 2009/2010 |
| PSYCHOLOGY OF CULTURE AND DIVERSITY | 2021/2022 2020/2021 2019/2020 |
| PSYCHOLOGY OF HUMAN RELATION | 2008/2009 |
| PSYCHOLOGY OF RELIGION | 2019/2020 |