Staff Directory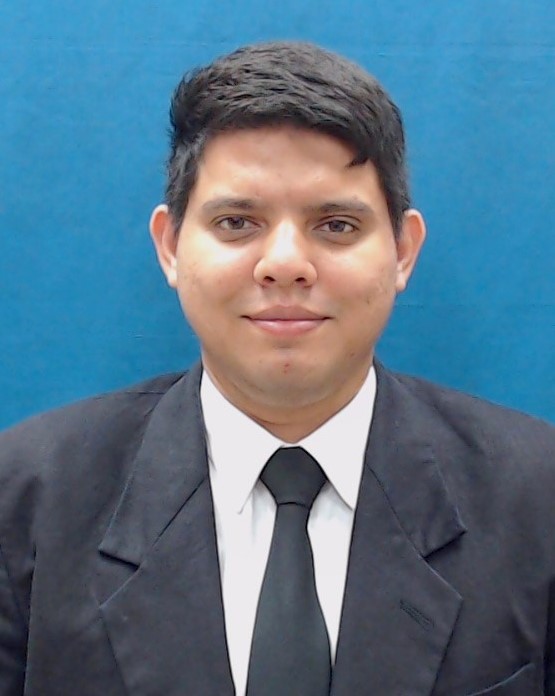 Academic Qualification
Master of Arts (Teaching Arabic for Specific Purpose) - Masters Degree, International Islamic University Malaysia
Bachelor of Human Science (Arabic Language and Literature) - Bachelor Degree, International Islamic University Malaysia
Abdul Hadi Bin Abdul Rahim
CELPAD Lecturer
IIUM Gambang Campus
CENTRE FOR LANGUAGES AND PRE-UNIVERSITY ACADEMIC DEVELOPMENT

Other's position:
Coordinator, Centre for Foundation Studies
---
abdulhadiar@iium.edu.my
NA
Expert Profile
Abdul Hadi Bin Abdul Rahim was graduated from the Arabic Language & Literature Degree from the international Islamic University Malaysia and obtained his master's degree in Master of Arts (Teaching Arabic for Specific Purpose) from the same university in 2019. Currently, he is working as CELPAD Teacher at the Quranic Language Department in CFS IIUM Gambang Campus. Presently, he is holding an administrative post in CFS IIUM.  
He is active in publications, research, and community volunteering activities.  He also joined various inside and outside IIUM programs as participant and committee.
He can be contacted by +60134448842 (Phone & WhatsApp) and abdulhadiar@iium.edu.my 

Area of Specialisation
Humanities ~ Humanities ~ Linguistics and Literature ~ World Language and Literature Studies - Arabic
Teaching Responsibilities
| | |
| --- | --- |
| QURANIC LANGUAGE 1 | 2019/2020 |
| QURANIC LANGUAGE 2 | 2019/2020 |
| QURANIC LEVEL I | 2022/2023 2021/2022 2020/2021 |
| QURANIC LEVEL II | 2022/2023 2021/2022 2020/2021 |
| QURANIC LEVEL III | 2022/2023 2021/2022 |
| QURANIC LEVEL IV | 2022/2023 2020/2021 |
| USRAH I | 2020/2021 |
Award & Recognition
| | | |
| --- | --- | --- |
| 02 Dec, 2022 | Bronze Medal - International Islamic University Malaysia | National |
| 01 Dec, 2022 | Best Presenter Award - International Islamic University Malaysia | International |
| 30 Jun, 2022 | Gold Medal - HITeL UiTM Perak Branch | National |
| 08 Apr, 2022 | Bronze Medal - Universiti Teknologi MARA (UiTM) | National |
| 08 Apr, 2022 | Silver Medal - Universiti Teknologi MARA (UiTM) | National |
| 18 Mar, 2022 | Gold Medal - Universiti Pertahanan Nasional Malaysia | National |
Publications
Article
Conference or Workshop Item
| | |
| --- | --- |
| 2022 | Arabiyatuna board game. In: The 2nd Inter Pre-University Matriculation Competition 2022, |
| 2022 | Arabiyatuna board game. In: HITeL Teaching & Learning Innovation Competition (Innovators2022), |
| 2022 | Arabiyatuna Board Game. In: Creations de UiTM: International Mega Innovation Carnival 2022, |
| 2022 | Arabiyatuna Board Game. In: Creations de UiTM: International Mega Innovation Carnival 2022, |
| 2022 | Constructing sentence with Al Jumal's Cube. In: Innovation in Teaching & Learning Competition, |
| 2021 | eZ-BAYAN: an Interactive tools to learn Science of al-Bayan (Arabic Rhetoric). In: Negeri Sembilan International Exposition 2021 (NSIEx 2021), |
| 2021 | قبول المتعلّمين للتّلعيب في تعلّم اللّغة العربية. In: CFS MINI CONFERENCE E-PROCEEDINGS 2021, |
| 2020 | eZ-Bayan: an interactive website to learn science of al-Bayan. In: International Conference on Islamic Education 2020 ( WEBINAR CIED 2020 ) " Continuity of Islamic Education In the Ir 4.0 Society", |
| 2019 | تعليم اللغة العربية للمرشدين السياحيين الناطقين بغيرها في ماليزيا: دراسة تحليلية. In: 3rd International Language and Tourism Conference 2019 (ILTC 2019), |
| 2018 | Kekangan belajar Bahasa Arab menggunakan bahasa pengantar Bahasa Arab. In: 3rd National Pre-University Seminar 2018 (3rd NPreUS 2018), |
| 2018 | Pemahaman Al-Hikam Wa Amthal dalam kalangan pelajar Melayu pra-universiti. In: 5th International Conference on Research In Islamic Education and Arabic Language 2018 (ICRIALE 2018), |
| 2016 | Language applied in tourist hotspot in Malaysia: issues and challenges. In: International Language and Tourism Conference 2016 (ILTC 2016), |
Book