Staff Directory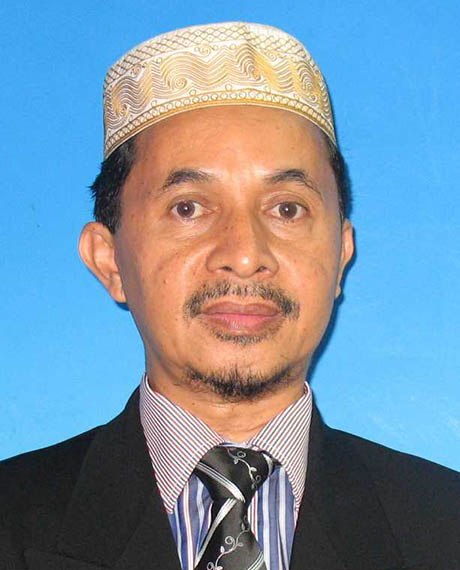 Academic Qualification
Doctor of Philosophy in Applied Arabic Linguistic - Doctor of Philosophy, Yarmouk University, Jordan
Master in Human Sciences (Arabic as a Second Language) - Masters Degree, International Islamic University Malaysia
Bachelor in Islamic And Arabic - Bachelor Degree, University Al-Azhar, Cairo
Diploma in Islamic Studies - Diploma, Kolej Ugama Sultan Zainal Abidin (KUSZA)
Fekri Abidin Bin Hassan (Dr.)
Assistant Professor
IIUM Gombak Campus
CENTRE FOR LANGUAGES AND PRE-UNIVERSITY ACADEMIC DEVELOPMENT
---
Expert Profile
Fekri Abidin Bin Hassan obtained his BA (Hons) from Al-Azhar University, Egypt in Islamic Studies and Arabic. After completion of his first degree, he returned in 1990 and worked as an Arabic teacher at one of the religious schools in Terengganu.
He joined IIUM in June 1990 as an Assistant Lecturer at Quranic Language Division, Celpad. He got his Master Degree in Teaching Arabic as a Second Language (TASL) from IIUM. Upon completion of his Master Degree, he was appointed as a lecturer at the same division.
In January 1997, he went to U.K, then Jordan to pursue his Ph.D at Yarmouk University. Upon completion of his Ph.D, he returned to Malaysia in January 2001. His thesis was about Testing, Evaluation and Developing Language Test.
He was appointed as a Course Coordinator and Coordinator of few units at the division i.e. Testing and Measurement Unit (TEMU), Special Needs Course Unit (SNECU), Arabic Language Courses for The Public (KUBA). He used to teach Master students at Kulliyyah of Languages and Management (KLM) and Kulliyyah of IRKHS for the subject Language Testing and Assessment. He was a Deputy Director at the Institute for Language Advancement (IfLA), IIUM from 2013 till 2016. Presently, Dr. Fekri is an Assistant Professor at the Quranic Language Division, and Deputy Director of Student Affairs at Centre for Languages and Pre- University Academic Development (Celpad) since 2018.
Area of Specialisation
Social Science ~ Social Science ~ Education ~ Other Education n.e.c. - Testing and Measurement for Arabic as Second Language
Teaching Responsibilities
| | |
| --- | --- |
| ADVANCE ARABIC | 2003/2004 |
| ADVANCED ARABIC II | 2004/2005 2002/2003 2000/2001 1995/1996 |
| ADVANCED QURANIC LANG. FOR ARABIC MAJORS | 2004/2005 |
| ADVANCED QURANIC LANG. FOR HUMAN SCIENCES | 2001/2002 |
| ARABIC FOR ACADEMIC PURPOSE (AAP) | 2014/2015 |
| ARABIC FOR ISLAMIC STUDIES I | 2003/2004 |
| ARABIC FOR OCCUPATIONAL PURPOSES | 2020/2021 2019/2020 2018/2019 2017/2018 2016/2017 2015/2016 |
| ARABIC MORPHOLOGY I | 2022/2023 |
| BASIC ARABIC I | 1993/1994 |
| ELEMENTARY ARABIC I | 1995/1996 |
| ELEMENTARY QURANIC LANG. I FOR ECONOMICS | 2007/2008 |
| ELEMENTARY QURANIC LANG. I FOR SCIENCE MAJORS | 2010/2011 |
| ELEMENTRY QURANIC LANG. I FOR SCIENCE MAJORS | 2001/2002 |
| INTERMEDIATE ARABIC II | 2002/2003 1994/1995 |
| INTERMEDIATE QURANIC FOR HS IV | 2013/2014 2012/2013 2011/2012 2010/2011 2009/2010 2008/2009 2006/2007 |
| INTERMEDIATE QURANIC FOR HS V | 2013/2014 2012/2013 2011/2012 2010/2011 2009/2010 2008/2009 2007/2008 2006/2007 2005/2006 |
| INTERMEDIATE QURANIC FOR HS VI | 2014/2015 |
| INTERMEDIATE QURANIC LANG.FOR ARABIC MAJORS | 2007/2008 |
| INTERMEDIATE QURANIC LANG.FOR HUMAN SCIENCES | 2001/2002 |
| LANGUAGE TESTING AND ASSESSMENT | 2014/2015 |
| PRE-SESSIONAL ARABIC LEVEL I | 1995/1996 1994/1995 1993/1994 |
| PRE-SESSIONAL ARABIC LEVEL II | 1996/1997 1994/1995 |
| QUR'ANIC & PROPHETIC TEXTS | 2003/2004 2002/2003 |
| QURANIC LANGUAGE FOR HS III | 2017/2018 |
| QURANIC LANGUAGE FOR HS IV | 2019/2020 2015/2016 2013/2014 |
| QURANIC LANGUAGE FOR HS V | 2021/2022 2020/2021 2016/2017 2015/2016 |
| QURANIC LANGUAGE IV | 2022/2023 2021/2022 |
| QURANIC LANGUAGE SKILL (READING) | 2003/2004 |
| QURANIC LANGUAGE SKILLS (READING) | 2005/2006 2004/2005 2003/2004 |
| QURANIC LANGUAGE SKILLS (SPEAKING) | 2005/2006 2004/2005 |
| QURANIC LANGUAGE SKILLS (WRITING) | 2005/2006 |
| QURANIC LANGUAGE VI | 2020/2021 |
| TESTING AND EVALUATION | 2015/2016 |
Research Projects
Completed
| | |
| --- | --- |
| 2014 - 2016 | Epistemology of Linguistic Between Language Heritage and the Contributions of Modern Western |
| 2011 - 2016 | Arabic for the Public: Assessing the Problems (RU 2011) |
On-Going
| | |
| --- | --- |
| 2021 - Present | Baseline Results of New Intake Students |
Publications